2007 Butlins Mineworkers Championships - Championship Section
16-Jan-2007
11 bands take to the stage on Saturday and Sunday hoping that their mix of Northern Lights and Saints Come Marching In will pick them up the six grand first prize. We cast our eye over them and gave our first dodgy prediction of 2007.
---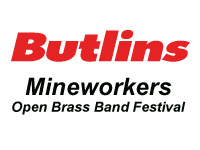 Championship Section:
20th and 21st January
Venue: Centre Stage
Adjudicators: James Scott & Dr Nicholas Childs (Saturday only)
James Scott & Nigel Boddice (Sunday only)
Draw Time: 12.00am (Sat) and 10.00am (Sun)
Start: After Fourth Section (Sat) and 11.00am (Sun)
Test Piece: Northern Lights – Dr Philip Wilby
Every brass band contest has its own unique appeal, and Butlins is no different. It is hard enough trying to get a band to master the cerebral difficulties imposed by a difficult set work, but it becomes doubly tough when 24 hours later that is thrown out of the water and you have to perform a showcase of entertainment not only to appeal to a packed audience, but also two judges sat in the confines of a box. Butlins is a very difficult contest to win because it is a very difficult contest to get the mix between hardcore test piece playing and 23 minutes of entertainment programming just right.
That was certainly shown last year here when all the bands struggled with the test piece (admittedly it was St Magnus) and none of them really did it justice, although all the bands put up pretty good entertainment packages. Consistency is the name of the game and PolySteel had it just about bang to rights – very good, but not outstanding on both test piece and entertainment programme, whilst others failed to come to grips with the Downie and placed all their eggs in the one basket on the Sunday.
'Northern Lights' is not as difficult a test piece as 'St Magnus' for certain, but it does contain enough problems to test very good bands to the full and allow the better outfits to show off their class. Bands should however take note of its inspiration and its association with dance connotations – it is an interaction between musicians and dancers set to music and so needs an intelligent approach to create mood, colour and especially musical pictures in the minds eye. Hard to do that.
Having both James Scott and Nicholas Childs in the box on the Saturday will mean that the bands will not be able to get away with glossing over the cracks and shortcomings either, and overblowing may well be severely punished.
The Sunday will obviously see the fun and games, but for all the visual delights, it will be the aural ones that James Scott and Nigel Boddice will be most listening out for, as they are enclosed in their tent at the back of the hall. In the past two years Redbridge has shown that the appeal first is to the men there and not the packed lunch brigade that pack out the Centre Stage auditorium. Others may like to follow suit if they are to be successful.
These are the competing bands this year and our prediction is at the bottom of the page:
---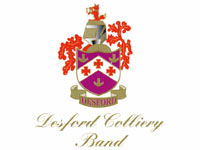 Desford Colliery
Conductor: Nigel Weeks
4BR Ranking: 16
Principal Players:
Principal Cornet: David Smith
Principal Euphonium: Mike Kilroy
Soprano Cornet: Martin Britt
Solo Trombone: Julian Turner
Solo horn: Murray Borthwick
Flugel horn: Brian Winter
Solo Baritone: Kate Williams
Eb Bass: Nick Etheridge

Butlins Record:
2006: DNC
2005: 4th overall (5th/4th)
2003: Winners (1st/1st)

Desford were winners 2003, but came a cropper the following year and didn't perform here last time out. On their day they have all the necessary ammunition to win and should be quietly confident after showing real form at the British Open.
That was a little while ago though and you never quite know what the band will bring to the contesting table, although they have shed their tag as a band of mystery after that Birmingham performance.
If they can show their class on the set work then they may have enough in the tank and a few trump cards to prosper on the Sunday too, and that may be just the start to a season in which a return to the National Finals in London is the top of their priority list.
---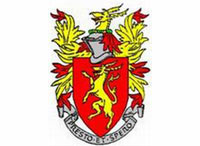 Fishburn
Conductor: Richard Evans
4BR Ranking: 23
Principal Players:
Principal Cornet: John Whitel
Euphonium: Jeff Bell
Trombone: Malcolm Gill
Horn: Steven Hardy
Flugel: Melissa Maddison
Soprano: Steve Simmonds
Eb Bass: Colin Shaw

Butlins Record:
2006: 10th overall (10th/11th)
2005: 8th overall (4th/10th)
2003: DNC
Fishburm really hit fine form towards the end of last year when they produced two excellent performances at London and Glasgow and they will be keen to build upon that here under the baton of Richard Evans – the man who really put some lead into their musical pencils at the Royal Albert Hall.
They haven't really set Bultins alight over the last couple of years though and were some way off the pace at both disciplines last year when they ended up in a lowly 10th place.
If they can harness that confidence and form from late 2006 and bring it here though they may well set themselves up for a good start to 2007 as they certainly have some gifted performers in the ranks. A big ask for a win perhaps, but you never know.


---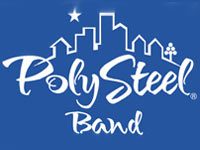 PolySteel
Conductor: Phillip Harper
4BR Ranking: 17
Principal Players:
Principal Cornet: Chris Howley
Principal Euphonium: Andy Hicks
Soprano: Spencer O'Leary
Solo Horn: Vicki Reynolds
Flugel: Danny Winder
Solo Trombone: Nathan Jenkins
Eb Bass: Tom Davoran

Butlins Record:
2006: Winners (1st/2nd)
2005: DNC
2003: DNC
PolySteel produced two fine performances in taking the title last year, and although they should be slight favourites on paper to retain their title this year, they are up against a strong field of rival bands – and brass band contests are rarely, if ever, won before a note has been played.
PolySteel should bring with them their usual mix of slick entertainment and audience friendly presentation, but they are more than good enough to impose their presence early doors on the set work (something they did last year on 'St. Magnus'). They should be wary however that for all their visual brilliance, the two judges to impress in the box will be listening to the music first and foremost. At Brass in Concert, all the choreography counted for next to nothing as it was allied to rather weak musical content.
Still, they will be looking to kick start an important season for them once more (they would love to make it to London and Birmingham this year), and they should have the added bonus of a pre contest run out too as they are providing some of the entertainment on the Friday night.


---
Redbridge
Conductor: Melvin White
4BR Ranking: 39
Principal Players:
Principal Cornet: Ralph Brill
Principal Euphonium: Lisa James
Soprano: Jonathan Hammond
Solo Horn: David Howell
Flugel: Steve Drury
Solo Trombone: Suzanne Cordiner
Eb Bass: Dave Stokes

Butlins Record:
2006: 3rd overall (8th/1st)
2005: 3rd overall (8th/1st)
2003: DNC
If only Redbridge could harness the type of form they have shown here on the entertainment discipline and transfer it to the test piece they could have walked away from here as champions in the past two years.
Some cleverly chosen programmes by Melvin White have really shown that it is all about impressing the men in the box rather than just the packed auditorium, and it will be interesting to see what he and his team come up with this year.
As for the test piece playing – a bit of a mirror image of their performances on the contest stage over the past 12 months or so – decent enough, but never quite making a lasting impression and a bit error strewn. Cut that out and they could be up for at least another podium place once again, or better.


---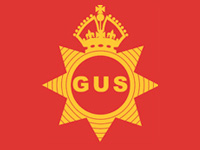 Virtuosi GUS Band
Conductor: David Stowell
4BR Ranking: 36
Principal Players:
Principal Cornet: John Hudson
Principal Euphonium: Robert Woods
Soprano: Rebecca Crawshaw
Solo Horn: Simon Smith
Flugel: Claire Tomlin
Solo Trombone: Chris Jeans
Baritone: Shawn Pagington
Eb Bass: David Elliott-Smith

Butlins Record:
2006: 6th overall (3rd/9th)
2005: DNC
2003: DNC

The GUS Band return once more under David Stowell, and boosted with the excellent news that they have secured their financial future with a sponsorship package they should be confident of doing well.
That said, they didn't quite manage to work out the best way to master the joint disciplines here last year and were worthy and a little dull especially in the entertainment section. That will need to change if they are to taste victory, but they certainly have a good core of quality running right through the band from top to bottom.

Another band that could do with a good kick-start to an important season that needs to be topped with appearances at both London and Birmingham. If they can just break free from the test piece mentality on the Sunday they could be right in the mix come the results.


---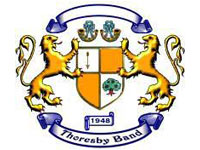 Thoresby Colliery
Conductor: Martin Heartfield
4BR Ranking: 74
Principal Players:
Principal Cornet: Dave Jones
Principal Euphonium: Simon Willis
Soprano: Graham Drury
Solo Horn: Jackie Greensted
Flugel: Kate Clark
Solo Trombone: Richard Walker
Eb Bass: Keith Latham

Butlins Record:
2006: 9th overall (9th/6th)
2005: 9th overall (9th/6th)
2003: 3rd overall (3rd/2nd)

Thoresby has been quietly going about its business over the past 12 months or so and strengthening the ranks. Martin Heartfield should bring a well prepared band to the contest, although they will perhaps have to up their game over the two disciplines to really make a mark this time around.
Consistent and solid, they ended up close to the bottom of the pile last year, but should be capable of much more. There were signs during last year that they were close to really clicking on the contest stage. They just missed out on London last year but got a step closer to the British Open, so can they take another step up the contesting ladder here against a strong field of competitors?


---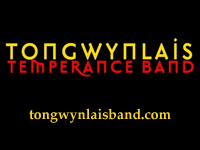 Tongwynlais Temperance
Conductor: Gareth Pritchard
4BR Ranking: 41
Principal Players:
Principal Cornet: Chris Jenkins
Principal Euphonium: Martyn Patterson
Soprano: Gareth Davies
Solo Horn: Steve Jones
Flugel: Eve Patterson
Solo Trombone: Robin Hacket
Eb Bass: Richard Killen

Butlins Record:
2006: 11th overall (11th/10th)
2005: DNC
2003: DNC
Tongwynlais were not good here last year and 11th place was a fair result for a band that on its day can perform very well indeed.
They showed that at the Senior Cup and Pontins later in the year on two stern test pieces, and they certainly have the players in the ranks to do well here if they can rid themselves of the inconsistency that all too often bedevils them. It may be asking a bit for them to make it into the podium places this early in the season, but a good result here may set them up for a real tilt at a qualification place for London and an all important first appearance at the Grand Shield.


---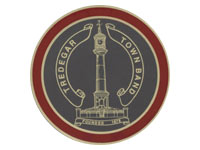 Tredegar
Conductor: Michael Fowles
4BR Ranking: 19
Principal Players:
Principal Cornet: Rhian Linney
Principal Euphonium: Darren Morris
Soprano: Steve Ruck
Solo Horn: Mike Franey
Flugel: Dewi Griffiths
Solo Trombone: Steve Turton
Eb Bass: Mark Carter

Butlins Record:
2006: DNC
2005: DNC
2003: DNC
A first appearance at the Mineworkers contest for Tredegar for the first time in over 20 years. They were 2nd Section Mineworkers champions way back in 1972, but it may just be asking a bit much of them as they continue to rebuild to add this title to their impressive list of past achievements.
Last year they showed their best form on the entertainment contest stage, but were by no means as good, or successful when it came to the test piece disciplines.
They do have plenty of raw talent in the ranks and do work their fingers off as always, but that may not quite be enough. 2007 sights are set perhaps at a return to London and the British Open, but a confidence booster won't do the troops any harm here.


---
United Co-op Milnrow
Conductor: Andrew White
4BR Ranking: 134
Principal Players:
Principal Cornet: Donna Towse
Principal Euphonium: Brent Warren
Soprano: Keith Russell
Solo Horn: Frances Thewliss
Flugel: Jason Smith
Solo Trombone: TBA
Eb Bass: John Shaw

Butlins Record:
2006: DNC
2005: DNC
2003: DNC
A debut appearance for the band from the North West who have been quietly making an impression over the past couple of years under their conductor Andrew White, especially in the keenly contested North West region.
They have come a long way in a pretty short space of time in fact and this contest should prove a testing ground for them to assess how much more work they need to put in if they are really to start making an impression in the top section. A decent result at Pontins showed the potential, but this is a step up in class.


---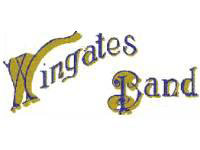 Wingates
Conductor: Andy Berryman
4BR Ranking: 32
Principal Players:
Principal Cornet: Andy MacDonald
Principal Euphonium: Garry Curtin
Soprano: Matt Balsom
Solo Horn: Michelle McGurk
Flugel: Liz Sawyer
Solo Trombone: Peter Moore
Eb Bass: Andy Wyatt

Butlins Record:
2006: DNC
2005: DNC
2003: DNC

A dark horse for the title perhaps or a fairly short priced bet for a podium place? The good times are certainly coming back to Wingates nowadays and it is well deserved as they have worked their little socks off to make sure they are pushing for honours not only here, but also with an eye for London and a step closer to Birmingham.
They show good form all through 2006 and will fancy making a mark on their debut here as they have plenty of quality in the ranks and a desire to improve on each outing. Ones to watch out for.


---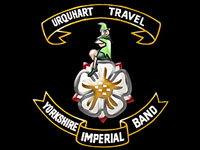 Yorkshire Imperial (Urquart Travel)
Conductor: Derek Renshaw
4BR Ranking: 44
Principal Players:
Principal Cornet: Alan Fowler
Principal Euphonium: Adrian Nurney
Soprano Cornet: Richard Hanson
Solo Trombone: Richard Taylor
Solo horn: Simon Thewliss
Flugel horn: Martin Trowmans
Solo Baritone: Bill Hodgson
Eb Bass: Richard Wilton

Butlins Record:
2006: DNC
2005: DNC
2003: DNC
After an eventful 2006, Yorkshire Imps will be looking to gain a good start to the new campaign starting here.
Held their own against strong opposition last year and produced a number of performances that suggested things were continue to move in the right direction for a band that only a couple of years ago was battling it out in the First Section.
With the experienced Derek Renshaw now at the helm they should be able to make a mark here, especially as they have a good core of experienced quality players throughout the band.


---
4BR Prediction:
So who on Sunday night will be celebrating winning the biggest pay out in current brass band contesting then?
On paper it would appear that PolySteel should be slight favorites to take the title, but they do face some pretty strong competition. Desford Colliery, Redbridge, GUS, Wingates and Tredegar have shown enough about them in the past 12 months or so to suggest that they should come closest stopping the West of England band retaining their title, but all of them will have to up their game on the entertainment side of things as well as playing to form on the test piece. Fishburn could well be the dark horse for us if they have continued their recent impressive progress.

1. PolySteel
2. Desford
3. Redbridge
4. GUS
5. Wingates
6. Tredegar
Dark Horse: Fishburn