2007 Yeovil Entertainment Contest - Preview and predictions
4-Feb-2007
Yeovil celebrates its 30th anniversary this year, a fantastic achievement for all concerned. A good line up of bands will be there too all hoping to try and lure adjudicator John Maines into awarding them the substantial top prize of £2000.

---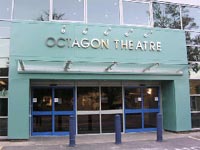 The Yeovil Entertainment Contest has traditionally marked the start of the new contesting season – although the Mineworkers Championships have now taken that mantle, but it remains an important contest for the Championship Section bands as they return to action from their Winter hibernation.

This year the contest is celebrating its 30th anniversary and it deserves all the congratulations it will undoubtedly receive, as it has been a beacon of fine music making and excellent administration since 1978 when it first started.
Over the years

The prize winners list over the years really does contain some of the very best bands in the business, including the likes of Cory in their Denzil Stephens day who won the contest three times in a row prior to them becoming European Champions in 1980; Fodens under Howard Snell who took the title four years out of five in the mid 1980's, and Desford who picked up their solitary win in 1988 whilst National Champions.
The most wins however belong to Tredegar with five to their name, including last year when they were triumphant under the baton of Mike Fowles, whilst just behind them come Cory and Fodens with four apiece.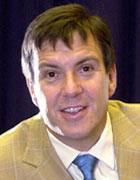 There have also been some pretty impressive conductors on show too and the winners board includes such luminaries as Richard Evans (whose two wins came 20 years apart in 1982 and 2002), Howard Snell, David James, Nicholas Childs (who has the most wins here – 4), James Scott and Paul Hindmarsh who took Besses to the title in 1992.
There has also been other pretty good bands who have either tasted victory or just missed out here over the years too, with the now defunct trio of Sun Life winning in 1984, Kennedy's Swinton in 1990 (as British Open Champions) and William Davis in 1991. Unfortunately, none will ever add more victories to their CVs.
History books

Those who have come close to victory include the long gone City of Coventry who came runners up here as in 1981, a few months before they claimed their only British Open win, Jones & Crossland (1984), Hanwell (1987) and Hyundai Heart of England (1989) all of whom (with the exception of Hanwell who are still battling strong in the lower sections in London) are now just entries in the history books.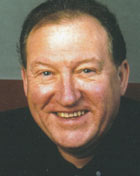 As always with the contest, the bands must try and balance the need to entertain the packed audience (it is always full here and they are generous in their appreciation) and the need to impress the man in the box. Strangely Yeovil has remained a 'closed' contest even though there are some quite spectacular delights to be seen and heard in the open by everyone else. This year the adjudicator is the experienced John Maines.
What is interesting is to find out what MDs have really been doing their homework and trying to find something a bit different to play and those who are trying to ape what other bands have done successfully in the past 12 months.
Repertoire

It is well worth putting a fiver on down at the bookies that at least one band will play Paul Lovatt-Cooper's great 'Where Eagles Sing' as an opener – it has become the piece to be heard on this season! Philip Sparke will also get a fair old airing (he was played in some form by six of the bands last year) and there will be usual attempts (some more successful than others) to try a bit of jazz and humour (usually unsuccessful by all concerned).

The soloists are usually of a very good quality and a couple of MDs will bring a few 'personal' items out of the bag in the form of new arrangements of cleverly borrowed pieces form overseas bands. However, if another band chooses to perform an 'unscripted' encore in the form of music from a terrible 1970s American television series we will pull our hair out – it's tripe.
Although the contest does not now attract the very top bands in the business, it still manages to get a field of very well matched outfits, and this year is no exception with 13 bands ready to take to the stage and offer alternative enjoyment to those who won't try and sneak off to the bar to watch the Six Nations rugby.
Last year's winners Tredegar do not return this time, but the rest of the bands who claimed the top six places in 2006 do.
Favourites

They are surely headed by the pre-contest favourites PolySteel who are in need of a bit of a change of fortune in the entertainment stakes of late. Twice winners here in 2003 and 2004 (and runners up last year) their usual sure footed and confident brand of performance hasn't worked too well in recent months, but if they opt to head with what they know and play best, rather than what they think may work, then they should be the band to beat.
The only British Open contender here this year is Aveley & Newham, and they will be keen to try and impress here after falling away somewhat after the glory of Blackpool last year. They can also boat two victories at the contest in the past few years (2001 & 2005), and should fancy their chances of at least improving on last year's 6th place.
Wales has a decent record here over the years (with 9 victories) and the Celts send over three bands hoping to really make a mark in the shape of BTM, Cwmaman Institute and Parc & Dare.
All have played here before, although none has registered a victory. BTM came runners up in 1991, but were a fair way off the pace last year in coming 11th, whilst Parc & Dare have to go back to 1983 to register the last time they made a mark when they came 3rd. Their last appearance here resulted in them coming 9th in 2003. Cwmaman return once more but will be looking to improve on last year's 8th place.
Two former winners also return once more to the contest in the shape of Camborne and St Austell. Camborne won here in 1993 under the baton of Derek Greenwood, but the closest they have come to repeating that success was as runners up in 1996. Frank Renton heads the assault once more, but the partnership will be keen to improve on last years 5th spot for certain.
St Austell meanwhile won way back in 1983 under the baton of the great Albert Chappell and return this year after coming 12th on their last appearance in 2005.
There is sure to be a strong challenge from SWT Woodfalls, who will be using the contest in preparation from the Regionals where they are to be conducted by Black Dyke's Dr Nicholas Childs. They have been consistently in and around the podium places over the last few years, coming 3rd in 2003, runners up in 2005 and 4th last time out. More of the same or better should be on the books.
Lt Col Chris Davis OBE will be looking to improve the fortunes of Bournemouth Concert who could only manage 13th place last year, whilst Catherine Underwood will also be looking to do the same with Kidlington Concert who propped up the table in 15th place 12 months ago. Aldbourne put in a decent performance last year in coming 7th under Steve Sykes, but it may be asking a lot of them to repeat that again this year.
Meanwhile last years 3rd placed band, Woolley Pritchard Sovereign will be keen for a repeat performance at least as they make their way down from the Midlands, and there is a welcome return for the first time in a decade for Friary Guildford.

It all promises to be a great (and long) day of entertainment, with the first band ready to take to the stage at 9.30am, whilst later the dame night there is a concert in celebration of the past 30 years by the Enfield Band of the Salvation Army at the Gateway church in the town.

4BR Prediction:
On paper it may look like a straight fight between the favourites of PolySteel and Aveley & Newham, but that may not be the case.
PolySteel haven't had the best of luck of late on the entertainment front and may be short of a little bit of confidence, whilst Aveley & Newham ended last year in something of a downward spiral. Still, both should have the class to do well here, although they could be pushed right to the wire from the likes of Camborne under the direction of Frank Renton (if they can get a decent draw) and SWT Woodfalls who could well be the band to step up a mark and take the title.
We think it will be a battle between these four, although BTM are always well worth a few bob at a contest such as this and Wooley Pritchard Sovereign may well fancy their chances too. Our dark horse is Cwmaman under Ian Porthouse who may well spring a surprise.
1. PolySteel
2. Camborne
3. SWT Woodfalls
4. Aveley & Newham
5. Woolley Pritchard Sovereign
6. BTM
Dark Horse: Cwmaman