2007 Scottish Regional Championship - Second Section retrospective
16-Mar-2007
Helen Perkin's 'Carnival' may not appealed to all the bands here but it certainly found favour with the two who will make their trip to Harrogate.
---
Over the past couple of years Second Section bands have grown accustomed to test-pieces that stretch their capabilities to the limit and beyond – 'Variations for Brass Band' and 'Images of the Millennium' were possibly more technically demanding than any other pieces previously set at this level.
It probably came as something of a relief to players and conductors alike to find that this year's test – 'Carnival' by Helen Perkin - presented the bands with at least an even chance of playing all of the right notes in the right places. And to be fair most of the bands achieved this.
But in a contest where the bands are of a similar standard and the piece is eminently playable (if a little uninspiring) it's always going to take more than just the right notes to impress the judges. This is where the MD's earn their corn, because it's their job to bring the music to life - to create a blend of musical styles, shapes, rhythms, dynamics and moods that raises the performance above the average. In Saturday evening's Second Section contest we felt it was this ability to bring the music to life that made the crucial difference.
Adjudicator Kevin Wadsworth admitted to being present at Belle Vue, Manchester when 'Carnival' first appeared at the 1957 British Open. He must have been a young lad back then but could still recall some excitement being generated in the hall when the lady composer was introduced to the audience. 'Ee ba gum, thees no' reet for bands' seemed to be the non-PC message from bandsmen back then!
On Saturday Kevin would like to have heard more effort being made to play the low dynamics - pp and ppp. He and fellow judge Roger Webster did enjoy the performances which Roger thought betrayed few signs of contest nerves. They had listened to some really good playing with some fine readings of the score and Roger urged the players to try and enjoy playing to an audience more - even in a contest situation.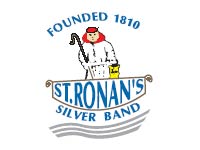 St Ronan's Silver from Innerleithen in the Scottish Borders emerged as worthy winners.

Playing in the middle of the field at number 6 they created a good impression right from the word go. The opening 'Cavalcade' was bright and vibrant with plenty of dynamic contrast and we liked the sweet-sounding cornet section and overall balance to the ensemble. The middle 'Pavane' section was well presented with solo parts dovetailing beautifully although the last note in this movement was a bit of a problem. The band's closing 'Burlesque' was lively and accurate. We were highly impressed by the musical direction given by Alex Knox (and their soprano player Ross Brotherston won the best instrumentalist award) and totally agreed with Messrs Wadsworth and Webster that this was a winning performance.
Aberdeen's Granite City Brass have yo-yoed back and forth between the First and Second Sections in recent years and after a very fine showing here once again pick up a promotion slot.

Under the baton of the much travelled Tom Paulin they put together a nicely crafted performance and we were most impressed by the excellent balance and quality of sound produced by the band. It wasn't error free but it did benefit greatly from a superb cornet lead in the 'Pavane' with sensibly chosen tempos and good direction throughout. They were also one of few to nail the closing note of the 2nd movement. This was a highly commendable performance that fully deserved the second place it earned.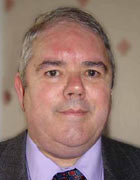 Selkirk Silver and conductor Richard Duff we thought were a tad fortunate to slip into the prizes on this occasion. They did present a well balanced, accurate and tuneful performance but we felt however that the opening 'Cavalcade' suffered from lack of attention to dynamics and note markings and was rather lifeless.

The 'Pavane' and 'Burlesque' were much more up to the mark but still lacked contrast in dynamic range. Not a bad performance by any measure but overall we found it a wee bit bland.
Tullis Russell Mills under Gavin Lindsay also found favour with the judges without completely convincing 4BR. We thought this a somewhat uneven show with some excellent individual performances and stylish music making being undone by occasional untunefulness and lapses in quality of sound. It had plenty of good moments with an excellent flugel horn and super bass sounds catching the ear in the 'Pavane' whilst the final 'Burlesque' made highly enjoyable listening.
Jedforest Instrumental under Alan Fernie opened solidly. We were highly impressed by the soprano cornet playing throughout and the young man on bass trombone produced some great sounds. Unfortunately some of the middle band sounds (horns/baris) were not always the best and intonation problems crept into the 'Pavane'. Overall though we felt this wasn't far away from deserving a podium place.
Croy Silver with Jim Anderson in charge made a splendid opening. The band had a solid sound but at times just lacked a wee bit of quality in the lower dynamics. The solo cornet and soprano were not well balanced in the opening of section of the 'Pavane' but overall this was a well played movement. We heard some untidyness in the horn and trombone sections in the 'Burlesque' but again the overall presentation was musical. This was a solid performance that was never going to be too far from the prizes.
Clydebank Burgh and David Hamilton set off at a brisk tempo. There was tight ensemble playing throughout the opening movement but it drastically required some dynamic contrast. Good soloists and tempo choice featured in the 'Pavane' but the music again lacked dynamic range and any real sense of drama. The 'Burlesque' went well with the soprano features particularly impressive. Lots to commend in this show but it did suffer from lack of dynamic contrast throughout.
Kilmarnock Concert Brass under the long-serving Andrew Keachie did make a real attempt to observe note and dynamic markings. However balance was an issue and not all solo features were clearly heard in the opening 'Cavalcade'. A slow tempo choice in the 'Pavane' did not really work for us with the solo line sounding a bit uneven. It did pick up with a well played flugel solo but the last note was badly out of tune. The 'Burlesque' opened with poor attack from the trombones and we found the tempo and style of this movement a shade ponderous.
Dalkeith & Monktonhall Colliery with Jim Chamberlain had a really strong opening. The band produced a very powerful bottom end sound (troms/basses), which was highly impressive in the louder dynamics. However when a more delicate touch was required the sound suffered. This was the case in the 'Pavane' which did not always sound settled. We did hear a lovely flugel solo and a better ending to the movement. The 'Burlesque' flowed along nicely with tight and well balanced full band sounds throughout. We were impressed with many aspects of this performance and thought it may have sneaked into the prizes.
Shotts St Patrick's Brass and Alan Duguid would have hoped for a repeat of their win from a no.1 draw when they last appeared in the Caird Hall two years ago. Unfortunately it was not to be. They put up a pretty good marker with more than useful soloists in evidence throughout but there were patches of poor intonation in the ensemble playing and we felt it was slightly overblown at times.
Finally, we did think that Annan Town (APD) and David Shanks were a bit hard done by in the final shake up. Their performance was well presented with lots of attention to detail and a highly musical approach. The band made a real attempt to observe the dynamic markings throughout. It wasn't flawless with the soprano having a few awkward moments in the 'Pavane' but we were surprised to learn that this performance found so little favour with the adjudicators.

David Crookston