2007 Midlands Regional Championship - Second Section retrospective
16-Mar-2007
It may not have been the best test piece but there were some pretty good performances to be heard - especially from Phoenix and Harborough who could celebrate wel deserved trips to Harrogate.
---
Most bands in the Second Section complained that last year's test piece was too hard, and didn't allow them to have a decent shot at putting together a good contest performance. There could have been no such complaints this year.
Helen Perkin's 'Carnival' is not a great test for bands at this level. Take away the fact that it is horribly cheesy in many places, there is not enough substance within the music to really make players and MDs have to think hard about how they are going to approach the music.
That said, one aspect completely out of the bands control was the lighting in the Town Hall. In many bands performances some lights would randomly go out and then come back on again - not the most conducive environment when players are trying to concentrate to the best of their abilities. Without wanting to criticise without knowing the full reason for these technical errors, someone from the hall management (not the regional organisers) should have sorted this out and the regional committee could have a decent case to get at least a few quid back off the fee for hiring the hall.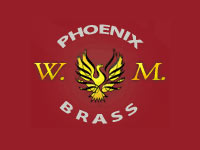 Phoenix West Midlands Brass stood head and shoulders above any other band on the day.
With fine direction they showed class from the word go. The first movement had a great rhythmic feel to it and excellent balance, which allowed all the parts to speak so the most important aspects of the music could come to the fore. Excellent flugel and nice baritone contributions were highlights of the second movement, and a great line was heard passing between sections. The third movement started with a bit of a wobble, but Phoenix soon got back to their usual selves and ended the piece with the same class as they had shown from the word go. A richly deserved victory to the band, helped so much by some wonderful direction as well. Congratulations and thanks for a really enjoyable listening experience.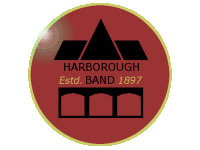 Harborough, drawn number 1, put on a really good show and deservedly held its own right through the contest, as they produced a performance of control and poise. There was good balance between all sections, and the soprano and tenor horn duet in the second movement was beautifully managed.

In some of the cornet lines occasional notes did rub, but the errors were only minor, and MD Chris Groom gave the whole piece a lovely shape. They, along with Phoenix, will be worthy ambassadors for the region.
Carlton Brass just missed out on a place at the Nationals with their third place, which nevertheless was one of considerable merit. One major problem was that some sections tended to rush a little, whilst others could have been given more space and time to create some real feeling. These were minor gripes though but it possibly was this comparative lack of musicality that prevented the band from claiming one of the two qualification places on offer. It was playing of quality and 3rd place was bang on.
City of Coventry Brass gave a decent reading of the piece to come home in fourth. Some great soprano and cornet playing definitely helped the band's cause, and the sound of the band was rich and full-blooded. In concurrence with what Alan Morrison said in his speech before the remarks, several parts of the piece that included changes of tempo took a bar or so to get going, leaving some sections sounding a bit stilted and parts of the second movement did start to drag at times. 4th was a fair result and they will come back here next year with a good chance of moving up a section if they repeat this form.
Unity Brass started with a first movement of real quality, but in the second and third there were several moments of poor tuning that did detract. The individual playing was always good, with some great solo performances being offered, but more shape was needed to make up for the lapses in tuning and ensemble that occurred. Luckily, Unity's quality was sufficient enough for the band to gain 5th place in the table.
Long Eaton Silver Prize played well enough, but the performance just had too much insecurity to be placed any higher than the 6th it eventually came. As has been said before, counting split notes is not a sole basis for judging bands, but Long Eaton suffered from too many ensemble errors, and some solo lines struggled slightly.
MD Sharon Stansfield did a great job of keeping her cool when a cornet player had a problem with her instrument after the first movement, simply taking to instrument, fixing it, and carrying on with her conducting! Brilliant stuff. There were many things to admire, but just a few too many errors that held the band back slightly on the day.
West Mercia Constabulary suffered from harshness of tone and balance being over emphasised in a lot of points in the piece. There were moments to enjoy, but the over-blowing got too much at times, and some flexibility in style would have made all the difference to the band's reading of the work. A different approach to next year's test piece will definitely reap better rewards than they managed to gain on Sunday.
Stamford Brass made the same mistake by trying to play just too loud in many parts, especially their very enthusiastic soprano player who insisted on turning out to the audience whenever the dynamic raised above mf. The third movement was definitely the best of the three, but too much scrappiness took away from the overall performance for it to make a real impression.
Thankfully Daventry Brass did not fall into the same trap, and managed to create some nice shapes in the piece, with the baritone and flugel being particularly impressive. However, the errors were there in their numbers, and the ensemble suffered in many sections. The band could have not realistically expected to come any higher than 9th, but they have some really decent players around the stand, so if ensemble problems can be attended too they will do better here at the 2008 contest.
After a few problems that were seemingly due to a delay in the registration process, Bilton Silver (Rugby) took to the stage. They started off well enough, with some beautiful moments in the second movement, in which the cornet and soprano really benefited from sitting beside each other in their duet passage. It was unfortunate that the third movement saw many parts get a touch out of sync, but it was committed playing which was just affected by noticeable lapses. 10th was a fair return on the day against a comparatively strong field.
Shirebrook MW Unison and Porthywaen Silver, who came 11th and 12th respectively, both suffered from too many of the insecurities to come any higher than they did. Both bands contained noticeably good efforts from their individual players, but many ensemble lacked cohesiveness and sparkle.
As in other sections in the Midlands, many bands here struggled with some of the basic points of brass band playing. Tuning was often errant, and the ensemble appeared to suffer in some places where just a little care would have made all the difference. The choice of test piece didn't help much perhaps, but Alan Morrison and Simone Rebello made some very pertinent points before the results were announced.

One of these was he fact that often the band's accompaniment of solo passages was too loud for the soloists to play their parts at the required dynamic, meaning they had to increase their volume in order to be heard. Alan also picked up on the fact that changes of tempo were also not often correctly handled, which was a feature in several performances as well.
However, the spirit and commitment was there for all to see in this section, and it was, as always, a pleasure to enjoy the spirit with which the bandsmen and women approached this event. The standard may not have been the highest possible, but the contest itself was an enjoyable affair, and one that will have given all competing bands different goals to strive for throughout the coming year.
Robert Richardson