2007 Midlands Regional Championship - First Section retrospective
16-Mar-2007
Eric Ball once again provided a stern test for the First Section bands, but it was Gresley and Derwent who made the most of their Wayfaring trip to make it to Harrogate.
---
Eric Ball's music has been known for decades as being a stern, but beautifully crafted test for bands of all sections. Often deceptively simple, scratch the surface and a myriad of hidden pitfalls can be found which need to be successfully overcome to produce a performance that makes real musical sense. Here, only a handful of bands were able to come anywhere near to doing that.
Faced with 'Sinfonietta – The Wayfarer', the 18 bands of the Midlands First Section came to Burton to do battle, but in the end only a few of these were able to put up any serious challenge for the title and the three Nationals qualification places on offer (19 bands had originally entered, Snibston & Desford withdrew).
Adjudicators David Read and Alan Morrison both gave extremely insightful speeches before the results. David made an excellent point in saying that the accompaniment to solo passages was often too loud, something which did hamper many bands' soloists, forcing them to have to raise their dynamic level by a couple of notches simply to be heard. Alan focused on the inability of many ensembles to successfully navigate between tempo changes - another factor that many simply could not manage without a great deal of fragility.
In the end though, nobody could complain about the results, as these two experienced judges delivered an accurate assessment of the bands that certainly separated the wheat from the chaff on this particular occasion.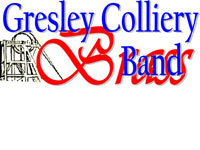 Eventual victory went to Gresley Colliery Band. Playing off the final number 18 draw, the band produced a performance which had so much to admire in it - certainly down to the picture which the band's MD Richard Grantham was able to create.
This was a performance that saw the band get better and better as it went along. Although the horn line was somewhat overshadowed during the piece's telling opening bars, and there were a couple of uncertainties in some solo lines, the band coped with the piece's challenges admirably, producing a full, balanced sound and featuring one of the best cornet/euphonium sextuplet sections of the day.
Despite the aforementioned uncertainties, Gresley's soloists acquitted themselves extremely well, adding to the overall quality of the performance. Everything was shaped musically by the conductor, and the work moved along nicely allowing the listener to simply sit back and, well, listen. The band can be well pleased with their efforts here, and will undoubtedly represent the Midlands with distinction in Harrogate.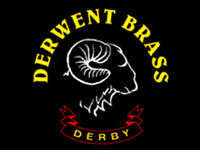 Just one point behind Gresley came Derwent Brass, who on another day could possibly have taken the title. Derwent produced an extremely enjoyable reading which featured some fantastic principal cornet and euphonium playing.

In some places the tempos did seem to rush slightly, but this was soon brought under control, and this was the only real negative point in the band's performance, which was clean, polished and contained lots of sublime musicality. Like Gresley, they too will put on a good show on behalf of the Midlands later on in the year on the Nationals stage.
Jackfield (Elcock Reisen) must not have rated their chances too highly after being picked out of the bag to play number 1, after a request for an early draw slot.
If any band or audience members had thought along the usual lines of 'drawn first gets you nowhere' then the band put any such thoughts to rest from the moment they started to play. This reading had everything one could have wanted; great balance, parts being brought to the fore in all the appropriate places and fine musical shapes created with very few mishaps. This was an excellent opening to the contest, which resulted in a delighted Jackfield being awarded a richly deserved trip to Harrogate.
Enderby Band played so well that many people had them to win the title at the end of the contest - and in the end they weren't far off doing just that. A nondescript start had a few problems with balance, but the band's performance grew in stature, containing some of the best soprano and cornet playing on the day. The sextuplets were excellently handled in the Scherzo section, and Enderby well deserved their fourth place, unfortunately just missing out on a trip to the Finals.
Drawn number two, Glossop Old, under the experienced musician Jon Davies, fully deserved the fifth place at the contest's conclusion. The hallmark of this performance was the fine sound created by the band, and some moments were truly delightful. Sometimes certain sections could have done with possibly a little more space being given to them, and the bass section tended to sound a bit dominant in a couple of sections from where 4BR was sitting.

But these are only minor quibbles when the bigger picture was looked at, and Glossop can approach the rest of the contesting year with a great deal of confidence with this accomplished team.
Sixth place went to Foresters Brass 2000 under Pete Collins, who produced possibly the neatest performance to be heard on the day, but one which perhaps did not contain quite enough drive in some sections or real dynamic contrasts to challenge for the top spot. Everything was in its place though, and even half the stage being darkened slightly by some lights going out did not faze the band. Pete's style of conducting is very understated, and it is a joy to see him not trying to get in the way of the music too much, simply letting his players do the talking for him.
It has to be said that after this point the standard of overall playing did start to drop a little, and there were few performances that got to grips with the work in its entirety.
Saying that, Shirley Band's effort was well-received by the audience, with everything in its place and the playing being thankfully free of the over-blowing which characterised many others approaches. The reading was rather reserved, and maybe a touch more flair might have added to the picture, but it was relatively clean with no major errors noticeable. Seventh place was a decent reward for their efforts, and this band sounded like it had the potential by the time of next year's contest.
Ibstock Brick Brass under Graeme Sutton contained some great playing, as well as some that did spoil the performance somewhat. In several areas some players tried to blow so loudly that notes were either cracked or pushed out of tune - something to which a touch of restraint would have made all the difference. In some semiquaver passages it also sounded like some notes had been altered to ease the technical demands of the players too (something immediately obvious to the judges we think given their experience). However, a highlight was the band's baritone soloist, who had by far the best sound and sense of style on the day, which came through wonderfully in exposed passages.
Ninth place went to Brackley and District, who also suffered from overblowing in some passages, as well as tuning problems in the cornet and horn sections at the beginning of the piece. Many areas were handled well though, including the trombone/bass unison passage, which was one of the cleanest on the day. A little more finesse overall would have perhaps yielded greater success for the band on the day.
One place down came Wigston Band under Garry Sleath. Theirs was one of the better performances in the first half of the draw, containing some excellent playing but also some errors and carelessness that had the listener scratching his head from time to time. The band's soprano player, who obviously has a lot to give and has a great sound, was far too enthusiastic at times – OK in big-band scream music but not really what Eric Ball was probably looking for! All the band's soloists acquitted themselves well, but in common with many in the section it lacked the finer touch to give it the chance of coming any higher that it eventually did.
After a solid start Hathern's reading of the piece turned into one which was very much on the fast side, and errors did start to creep in as the piece progressed. The interpretation was an enjoyable one, but errors in tuning and ensemble did start to detract a little, and the band had to be content with 11th place.
Bedworth's opening had a lovely shape to it, so it was a pity that they were one of many bands on the day to fall into the bad tuning trap. This was a performance that had good and bad elements with some nice musical pictures being painted by the MD and some great flugel playing (the standard of flugel playing all day was very good indeed). It was just a pity that there were so many insecurities to blemish the band's playing.
Tintwistle were another band that had a whole host of unwanted errors. Split-counting is obviously not the only basis on which to judge a contest, but when the error count becomes so high this cannot fail to affect the overall result. As with many bands, if the errors were discarded those nice moments could be found - but those little niggles built up a tad too much to allow this performance to feature highly.
In fourteenth place came Riddings, who benefited immensely from having Brian Grant in front of them, and who did his best to wrench every last ounce of emotion from the players. Conducting without a score, a multitude of great interpretational ideas were on show, although unfortunately the players didn't rise to them on this particular occasion, leaving one to wonder whether this combination could have perhaps suffered from lack of rehearsal time. The band's flugel player did produce one of the best sounds on the day, and the Eb bass soloist also gave some lovely touches to the performance.
Towcester Studio unfortunately suffered from serious over-blowing throughout their performance. This committed, powerful playing can work in some scenarios, but when it spreads into the more delicate sections of a work such as this, it simply doesn't work. The band did create some nice moments, especially the flugel, but when the technical challenges became too much the solution seemed to be to blow even louder - not really the appropriate approach for Eric Ball.
Hopkins Blidworth Welfare is a very powerful-sounding band, and in many places this was their undoing, as they too tended to get a little strident when it was not needed. The middle of the band had a very warm sound, and it was obvious the MD had good ideas, but in many places the solo passages were not handled as well as they could have been and some areas seemed to rush in places. Maybe a day the band would like to forget, but if Geoff Hawley can rein in some of that power and mould it into a classier sound, this band could improve immensely.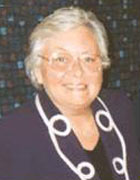 Shirland Welfare Training Band has numerous youngsters in its ranks, but the performance it gave belied the age of many of the band. Yes, there were several moments of insecurity and poor tuning, but it was a joy to see and hear some of the future generation of brass band players performing.

MD Marie Smith (more about Marie at the end of this article) had some lovely ideas concerning the shape of the piece, and the band's flugel player made some particularly committed solo contributions. A few more years of development, and the band will soon be challenging for places higher up the table in this contest.
Stourport on Severn (for who this listener was actually rooting as his father was born in Stourport, although the Scottish accent doesn't really give this away!) sounded in many sections like the piece's numerous challenges simply were too much for them. They should not be too downhearted though about their result here as some parts of the piece sounded very nice indeed, and it was a shame they were just spoilt by too many uncertain moments throughout, which resulted in a the inability to create a coherent musical line to run through the piece. However, they will be back next year for sure.
The general standard here for this contest was, it has to be said, rather disappointing and much of the blame must be pointed at the MDs for this. One major quibble is regarding the soprano and cornet quasi-cadenzas that appear halfway through the piece. Most soprano players sounded like they were trying to strip paint off the walls with their efforts, failing to realise that in many circumstances (and especially in a solo context) this is not an impressive way to perform a musical passage.
Also, the runs in these solos were all taken, almost without exception, at breakneck speed, often leading to an insecure final note. Why not give these just a little space to make the whole thing so much easier, but still musically valid? Over-blowing in general did mar many performances, something which adjudicator Alan Morrison also mentioned in his insightful speech prior to the announcement of the results. Eric Ball's music does not require any harshness whatsoever, so bands that do not keep their upper dynamics in check will suffer at the hands of any experienced top notch musician – and Alan and Simone are just that.
Another major problem that affected almost every band at some stage was tuning and too many bands should have sorted this out before they reached the contest stage. Some of it was simply awful.
A nice touch to the results ceremony came when Philip Biggs on behalf of the Worshipful Company of Musicians presented Marie Smith, conductor of Shirland Welfare Training and lifelong brass instructor in the area, with a Diploma of Honour. Marie was obviously delighted with this award, and the capacity audience at the results were warm in their appreciation for such a fine servant to music and youth training in the area.
Despite these grumbles, the First Section was still an enjoyable affair, and it was pleasing to see the delight of the bands chosen to represent the area at the National Finals. 4BR is sure that each of the top three bands will do a good job in Harrogate, and congratulates them on succeeding in the very hard task of producing well crafted performances of one of Eric Ball's most enjoyable, and toughest, pieces.
Robert Richardson