2007 Regional Championships retrospective - The test pieces
26-Mar-2007
In the first of two articles concerning the 2007 Regional Championships, 4BR finds out that the choice of test pieces has been given a generally positive 'thumbs up' response.
---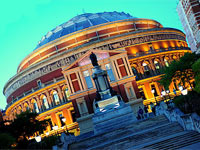 Now that the dust has finally settled on the 2007 Regional Championships, the plaudits over the choices of test pieces used around the country this year have been forthcoming from a variety of sources.
After a couple of years when many people thought that some choices were poor, this year has seen a welcome 'thumbs up' for the selections made by the Music Panel of Richard Evans, John Maines and Brian Buckley.
In 2006, there were concerns over Howard Snell's 'Images of the Millennium' and Gilbert Vinter's 'Entertainment's', whilst a year before many bands found great difficulties with 'Variations for Brass Band ' by Vaughan Williams and 'Tam O'Shanter's Ride'. However, it appears that the selection of 'Isaiah 40', 'Sinfonietta – The Wayfarer', 'Carnival', 'Prelude & Jubilate' and 'The Seasons' has been broadly welcomed and has found favour with conductors, players, adjudicators and supporters alike.
Delighted by responses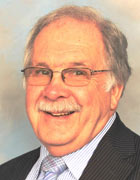 Alan Hope, the Music Panel administrator was delightedly by the responses that have been forthcoming. "It is a very difficult job that the Music Panel undertakes, and we know that it would be impossible to please everyone. However I believe that once again the Panel has made excellent choices and that has been reinforced by the responses that has arisen over the past few weeks."
Duncan Beckley, who both conducted and ran a workshop on the lower section test pieces in the Midlands this year agreed. "In general I think this year's choices have been very good, both musically and technically. They were all aimed at the right level and they did their job. I worked with a number of bands and ran a workshop on the lower section test pieces before the Areas, and the response to the music was positive."
Lyrical qualities

Alan Hope was keen to point out that there was a focused approach behind the choices made this year – and possibly beyond. "The panel has tried to choose music that enhances the lyrical qualities of brass band music making. It is an area, which the Panel feel has somewhat been lost in recent years and we felt this year's choices would challenge bands in this aspect of performance. Although technically demanding, all the pieces this year had that quality about them."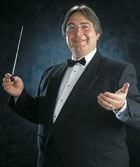 The same response was also found by Dr Robert Childs, who organised a workshop on the test pieces in Wales with Richard Evans. "I believe the selection was very good this year with Philip Wilby's 'The Seasons' in particular providing Fourth Section bands with an enjoyable musical challenge. 'Carnival' was certainly testing in terms of style and approach and Darrol Barry's work asked realistic questions of bands command of musicianship. 'Sinfonietta' was always going to be a challenge whilst 'Isaiah 40' proved to be a real test of even the very best bands."
Pleased with choices

The result it seems has been seen not only from the responses from the bands themselves but from the organisers too. One regional secretary told 4BR: "It was nice to have some music the audience could whistle the tunes too this year. We were pleased with the choices as it meant that more people were taking the time to come into the halls to listen and support all the bands. Sometimes with some of the choices that hasn't always happened."
The sponsors too seemed very happy with Gaby Kerrmann of York Instruments telling 4BR at Swansea that she was delighted to witness first hand so many people enjoying the music. "It was a great experience for me to come and listen to the bands this year and enjoy the wonderful music." An impressive new convert it seems.
Adjudicator Steve Pritchard-Jones certainly agreed with that – especially as he had the opportunity to listen and judge bands on their ability to do that first hand in the Third and Fourth Sections. He was not alone, with the likes of Geoffrey Whitham who judged in both Yorkshire and Wales calling the selections he adjudicated upon as 'difficult, but musical – and really good tests'.
Musical merit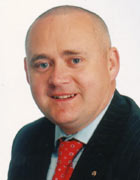 Steve told 4BR: "I have heard no negatives comments from conductors, players or supporters this year with either the Third or Fourth Section test pieces. I thoroughly enjoyed judging the performances because not one band failed to bring something out of either 'Prelude & Jubilate' or 'The Seasons'. The standard did of course vary at times, but it was obvious that the pieces suited their purpose and the players and bands responded to that. Every band could deliver a performance of these pieces that had musical merit."
John Collins, conductor of the Oldham (Lees) Band that won the Third Section at Blackpool agreed. "Although 'Prelude & Jubilate' was difficult, it was also a very good test piece too. We had to improve our standard of playing to meet its demands and it certainly made us a better band for doing that. It may have been a bit too hard for some bands, but it we enjoyed playing it, and I am sure others did too."
One of the most experienced conductors in the movement, Melvin White was also in general agreement that the pieces chosen did the job they were intended, even if he did have some reservations about 'Carnival' in the Second Section.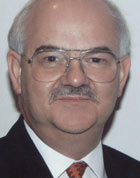 "I ran a workshop earlier this year with Dr Roy Newsome and the general feeling before the contests was that the pieces were musically challenging. Technically they should have been in the scope of just about every band. Philip Wilby's Fourth Section 'The Seasons' was a delightful piece and an excellent choice as it allowed bands to bring the music out of the score without being hamstrung by the technical demands placed upon them. Darrol Barry's work was tough, especially in the opening 'Prelude', but again, it asked no more of bands than they should expect at Third Section level. 'Sinfonietta' stretched the First Section bands and their conductors especially in terms of style and approach and 'Isaiah 40' was a good test for Championship."
Dated and stylised

Melvin did however point out that perhaps 'Carnival' was a piece that didn't quite live up to expectations. "I wasn't too convinced with Helen Perkin's 'Carnival' I must say. It seemed dated and very stylised and didn't engage bands with relevant musical challenges. After the need to try and get four percussionists last year for the Second Section test piece, this year it was hard to find enough work for two to do."
That was echoed by conductor Gareth Green who won the London and & Southern Counties Second Section with Egham Band. "It wasn't the most inspiring piece of music to perform, even though we won on it," he told 4BR. "The middle movement (Pavane) was testing of course, but that was more to do with the musical style than anything else. It was a piece that was difficult to engage with in rehearsal – it just lacked substance and the compositional style was very dated. It proved to be a good test piece rather than a great piece of music. That may have made it easier for the judges, but it didn't make a lasting impression on me or the band."
Conductors approach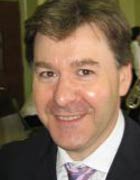 Another experienced MD, John Roberts of the Skelmanthorpe Band felt that overall the Music Panel had done a decent job this year, and perhaps the problems lay with the approach of some conductors.
"I would agree that this year the Music Panel has made some sensible choices, especially in light of the problems that 'Images of the Millennium', 'Variations for Brass Band' and 'Tam O'Shanter's Ride' caused in previous years. Darrol Barry's work in particular stretched the bands in the Third Section in the right way with an emphasis on control and balance, intonation and variance in dynamics and tempi – it rewarded bands and conductors who worked hard and didn't unnecessarily punish them because they could meet its technical demands. Philip Wilby's choice was also a good one too, although I was not really persuaded by 'Carnival'."
John conducted bands in the First Section in both Yorkshire and the North of England and he perceptively observed that Eric Ball's 'Sinfonietta – The Wayfarer' although not a great piece was perhaps made the harder by the lack of understanding of Ball's music by conductors.
"Having grown up on a diet rich with Eric Ball's great music it was difficult to understand the approach of some conductors to what is quite romantic and lyrically inspired music. The aggression at times was totally misplaced. 'Sinfonietta' isn't one of his best works, but it still requires an appreciation of style and of the man himself. Perhaps we have lost the ability to play his music in some ways."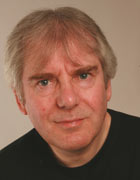 That was echoed too by Ray Farr who conducted Reg Vardy to victory in Darlington but who also adjudicated in the Second Section and who worked extensively on the pieces with various conductors this year.
"I believe we must have a full range of styles in the test pieces chosen, and that was fairly apparent with them all, with the exception of 'Carnival'. This lacked variety and the writing and construction of the piece was so dated – it was hard to bring anything out of the score."
Audience enjoyment

Ray went on to add: "'Isaiah 40' was a fine piece and tested the bands, whilst 'Sinfonietta' asked as many questions of the conductors as it did the players. Darrol and Philip's works were excellent pieces and I am sure the bands and especially young players would have enjoyed them."
A final word though from an experienced listener and neutral supporter of bands, Graham Bebb, who has helped 4BR on many occasions with his informed opinion. "I for one really enjoyed the music this year. The standard of playing did vary at times from the bands that I heard in each of the sections, but overall the music was sensibly chosen, and the audiences seemed to enjoy them too."
It seems that it is a generally positive response then to the Music Panels choices – what will they have in store them for Harrogate and London?
Iwan Fox