2007 North American Brass Band Championships - Explorer Section
9-Apr-2007
4BR takes a look at the bands in the Explorer Section of the NABBA Contest.
---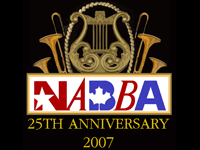 Explorer Section:
Saturday, April 13, 2007.
Venue: Stem Concert Hall
Time: 8:00am - 10:00am
Set Piece: Chorale and Toccata (Bulla)
The explorer section was initially set-up up to help bands "settle in" to their first year of contesting.
Over the years, it has slowly settled into a fourth adult section, that is able to serve more bands as the level of playing of the higher sections has improved so rapidly.
---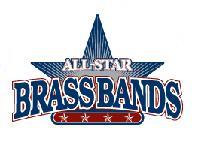 All Star Brass & Percussion
Conductor: Eric Aho
Recent Form at NABBA:
2006: 2nd/2 (Explorer)
2005: DNC
2004: 6th/6 (Challenge)
2003: DNC
2002: 4th/4 (Honors)
In 1998, this band won the Honors Section. In 1999, it finished second. Since then the All-Star Brass & Percussion has been in rapid decline, finishing last in their previous 4 contests.
With the addition of the Youth Open Section for the JV Band to compete in, one has to wonder why ASB&P didn't take the fairer fight and choose to compete against other youth bands.
---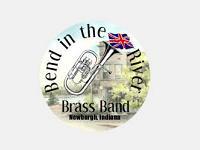 Bend in the River Brass Band
Conductor: Mark Kersting
Recent Form at NABBA:
2006: DNC
2005: DNC
2004: DNC
2003: DNC
2002: DNC
This year's North American Championships mark the contesting debut for the Bend in the River Brass Band. The band in the midst of a rebuilding program which has brought the talented Mark Kersting into their services.
Most bands tend to start a section too low in their first contest, partly due to uncertainty of the other bands' standards and partly to achieve some success the first year and boost the groups morale. 4barsrest believes we will soon be seeing BRBB moving up a section.
---
Brass Band of the Tri State
Conductor: Gary Clarke
Recent Form at NABBA:
2006: 1st/2 (Explorer)
2005: DNC
2004: 5th/6 (Challenge)
2003: DNC
2002: 5th/5 (Challenge)
Last year saw Tri-State earn their first title. Since then there has been some reshuffling of personnel and new MD in Gary Clarke. The band should still sound good and be able to put in a solid effort, but probably not enough to top Bend in the River.
---
4BR Prediction:

It's taken almost 25 years and the development of new sections for the centrifuge of the NABBA competition to properly stratify the layers of bands. The Championship, Honors and Challenge Sections are now all quite competitive with almost any band having a chance to win on the day.
However, this newest of adult sections, the Explorer Section, has yet to quite get the proper mix. We expect to see one of the broadest distribution of points in this section, even though it has the fewest number of bands.
1. Bend in the River Brass Band
2. Brass Band of the Tri-State