2007 European Brass Band Championships - Slaves to fashion
30-Apr-2007
4BR looks at the fashions, whims and own choice selections made by the bands since 1978 in their bids to become European Champions.
---
Every generation laughs at the old fashions, but follows religiously the new."
Henry David Thoreau (American poet and philosopher 1817 – 1862)
It may seem rather strange to quote a 19th century American poet and philosopher in a preamble to a discourse on the nature of the own choice selections of music performed over the years at the European Brass Band Championships. However, Henry Thoreau may well have been a man ahead of his time in succinctly hitting the nail on the head in reasoning an explanation behind the musical choices made by bands and conductors in a bid to become champions of Europe since 1978.
Given that since its inception, the European Championships has had over 330 bands take to the contest stage from London to Munich, Belfast to Bergen and beyond, you would reasonably expect that the music performed would have provided us with a veritable kaleidoscope of different genres and tastes from a whole host of composers with eclectic musical inspirations from throughout the European continent. A whole cornucopia, the treasure trove of our brass band musical heritage has surely been put on display for 30 years now hasn't it? Not on your Nelly. Over 50 composers may have written works for the contest over the years, but only 10 have had them performed in double figures.
As another 19th century American – this time the clergyman Edwin Chapin once said: "We are slaves to fashion, in mind and in heart, if not to our passions and appetites."
Mr Chapin knew we are talking about brass band contests here. Forget the integrity of great music making – it's the winning that counts, and like no other brass band competition in the whole world, the European Championship is a sure fire dead cert of a contest where the calculating head rules the passionate musical heart.
The stark facts tend to bear that out too. The so called 'Golden Age' of brass band composition is generally seen as the period in which the likes of Elgar, Ireland, Holst, Bantock etc wrote iconic classics for the genre. There would be few who would disagree that many (if not all) the compositions of such composers are of the highest quality of compositional craftsmanship, timeless in their beauty and musicality. These are the premiership composers of the brass band world, and there are others of a later vintage too - Eric Ball for instance.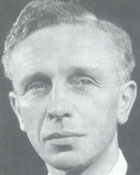 However, how many times do you think 'A Downland Suite, 'A Moorside Suite', 'A Severn Suite' or even 'Resurgam' have been played in the entire history of the European Championships? Just 5 times, that's how many, and that includes 1997 when the bands were forced to choose repertoire from the period 1920 – 1940, a twenty year period of some the greatest music ever written for brass band.
Our musical passion and appetite would be to hear such wonderful music played by the very best bands would it not, but the cold hearted expediency of ambitious conductors know too well, that not one of them would provide their bands with a victory at the contest. When it comes to the Europeans, bands are slaves to the fashion of winning above all else, and just as Brad Gilbert, the brash, but highly successful tennis coach of the new golden boy of British tennis Andrew Murray is famous for saying – 'winning ugly'.
As tennis fans know, the days when the game was all about touch and finesse, wooden rackets and long trousers are long gone. It may have been delightful to watch a Ken Rosewall or Fred Perry, but they would have been blown away by the new breed of super fit muscle bound automatons who can hit the ball harder and faster with rackets made of space age hybrid plastics.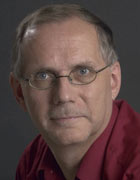 It's the same with the own choice selections for the bands at the Europeans. Forget the likes Ball, Howells, Arnold, Fletcher and McCabe. The European is now all about Wilby, Graham, Bourgeois and above all else, Philip Sparke.
This is not of course to say that these fine gentlemen do not produce fantastic contest music for brass bands – only a fool would suggest otherwise, but will they stand the test of time as great brass band music per se? They are however the new generation of brass band composers, with works of at times frightening technical virtuosity and immense musical challenges for both conductors and players alike. Their music, like modern tennis equipment, is designed for a very specific purpose in mind.
It therefore comes as no surprise that they are currently the in vogue fashion of the day, and it seems, every band from across the continent is slavishly following their lead – a lead sometimes taken by competing bands asking them to write special commissions for their exclusive use at the contest.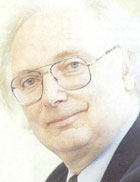 The new triumvirate of Sparke, Wilby and Graham can now boast an amazing 57 own choice performances of their works at the contest since 2000 alone, and an incredible 121 in total. In a league table of the most popular composer's, Philip Sparke leads the way with an amazing 61 selections of works from 'Land of the Long White Cloud' to 'Music of the Sphere's', whilst Philip Wilby comes a distant second with 37, just ahead of Gilbert Vinter and Edward Gregson of the older brigade on 36 a piece. Peter Graham can boast 23 performances and Derek Bourgeois 17.
It has though perhaps always been so.
At the first European Championships the competing bands were informally asked to perform an own choice work to reflect their musical nationality in some way. Given the problems the British were still having with our relationship with our friends across 'La Manche' at the time (we had only joined the Common Market in 1973) something was rather lost in translation.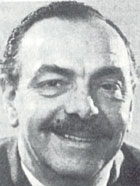 As a result it all went a little pear shaped with an outcome not too dissimilar to the much lamented equivalent of 'Jeux Sans Frontières'. Some bands entered into the spirit of things with Tredegar playing Maldwyn Price's 'Owain Glyndwr' and Manger 'Norwegian Fantasy' by Tom Brevik, but others either misunderstood, or rather mischievously played their 'Joker' as Eddie Waring used to say.

Black Dyke opted for Gregson's 'Connotations' after initially stating they were playing 'Variations on a Ninth' whilst Grimethorpe performed 'Checkmate', the Nationals test piece from the day before. Strangely, the other Norwegian band played a piece entitled 'Down Under' by the Australian composer Ronald Hamner whilst the Irish perversely played a piece called 'Norwegian Carnival' and the Belgian's something entitled 'Canadian Impressions"! Guess who won?
With the funs and games of the first event out of the way, the serious business of choosing more substantial pieces to play as own choice selections became clearer. The two giants of the early years of the contest were without doubt Gilbert Vinter and Edward Gregson, although as fashions changed, so their respective stars have waxed and waned.
Vinter's splendid works such as 'Triumphant Rhapsody' 'Spectrum' and 'John O'Gaunt' were used no less than 27 times in the first nine years of the contest – yet in the subsequent 21 years they have reduced to just 9 performances (the last three in the last 16 years alone). With the centenary of his birth just a couple of years away his music now seems lost to a whole generation of European performers and listeners alike.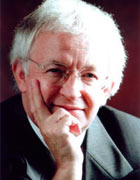 Edward Gregson has fared better, with 20 performances in the first decade of the contest of works such as 'Connotations' and 'Dances and Arias' with another 16 since 1988 – although this year sees his first appearance since 2001. He remains an almost constant if sometimes faded musical presence at the contest since its inception.
However, in the same 30 year period we have heard just 11 performances of Eric Ball works, 13 of Wilfred Heaton (all of 'Contest Music' – the first of which was played at the very first European contest in 1978); 14 of Herbert Howell's (including five of 'Pageantry' in 1997); 5 of Percy Fletcher; 3 of Holst and 2 each of Hubert Bath and Edward Elgar. Just 50 performances in 30 years of some of the greatest music ever written for brass band. Is that a musical fashion statement or what?
Some conductors and their bands have tried to buck the trend somewhat – most successfully Howard Snell in 1986 with Desford's European triumph.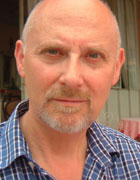 That was the year in which his brilliant arrangement of Ravel's 'Daphnis and Chloe' raised more than an eyebrow or two in Cardiff, although interestingly it didn't win the own choice section of the contest on the day. That went to Black Dyke's 'Contest Music'.
Arrangements of orchestral works have fleetingly appeared, although none as successfully. There were three early performances of the Sir Arthur Bliss 'Checkmate' suite arranged by Eric Ball in the first three years of the contest, as well as a couple of Berlioz 'Judges' arranged by Frank Wright. The Sun Life Band performed Dvorak's 'Carnival Overture' in 1985, but as a recipe for success it has been somewhat of a failure.
For all the multiple performances of leading composers at the contest there has also been a fair old number of what could be kindly called 'premiere' performances too – with little chance of an encore. What of classics of the genre such as 'Suite Artica', 'Changing Cells', 'Danish Folk Song Suite', or a personal favourite, 'Herbstimpressionen' by Albert Benz. Not quite a brass band Mercedes of a composition that one eh?
All in all there have been 21 'one offs' so far in the contests history with another two premieres to occur this year. In the back of a librarians cupboard somewhere these pieces lay dormant for future excavation perhaps – or not?
Finally, there is the new 'fashion phenomenon' of the 'specially commissioned' work – something that has become the norm in recent years. It could well be argued that Howard Snell did in fact open the door to such compositions all those years ago (although Daphnis and Chloe was in fact available to be bought by bands some months before the 1986 contest). Recently we have had the likes of 'Music of the Spheres', 'Journey to the Centre of the Earth' and 'The Promised Land' – all tour de force pieces written specifically for one, and one band only in mind.
And guess what? Just as Henry David Thoreau said over a hundred years ago – 'Every generation laughs at the old fashions, but follows religiously the new' – there will be at least two new 'special' compositions for bands to play at this years contest too.
Slaves to fashion indeed. At the European Championships, it has forever been thus.
Iwan Fox.

Most popular own choice composers:
Philip Sparke - 61 performances (1983 – 2007)
Philip Wilby - 37 performances (1992 – 2007)
Edward Gregson – 36 performances (1978 – 2007)
Gilbert Vinter – 36 performances (1978 – 2003)
Peter Graham – 23 performances (1991 – 2007)
Derek Bourgeois – 17 performances (1983 – 2005)
Herbert Howells – 14 performances (1979 – 1997)
Wifred Heaton – 13 performances (1978 – 2007)
George Lloyd – 12 performances (1989 – 2004)
Eric Ball - 11 performances (1980 – 2000)
A version of this article appeared in British Bandsman on 28th April. Issue number 5454.