2007 European Brass Band Championships - B Section review
30-Apr-2007
4BR looks at this year's B Section contest and hopes that the quantity will not mean a reduction in quality.
---
Introduction:
EBBA has been very fortunate with the B Section contest in the last few years. Even though the overall standard hasn't been that fantastic, the winners certainly have and the likes of Brass Band Frosch Hall and Brass Band Oberoesterreich in particular have produced playing of a very high class indeed.
The problem though seems to be that with the B Section now in its 14th year it is a contest that is yet to justify its purpose. The organisers may well state that this year Oberoesterreich are competing in the Championship Contest, a sign perhaps of their development since making their debut in the B Section 2004, but to be honest, they were good enough to play at the elite level two years ago – and certainly last year. That they didn't was more down to them than the organisers wishes.
The Austrians in fact highlighted the problem with the B Section that has yet to be resolved. Is the contest about developing a broader scope of brass band culture across the European continent or is it just a contest for bands not good enough to play in the Championship contest? If it is the former, why make it a contest in the first place, and if it is the latter why not invite bands from more established countries to give the contest more importance?
For a number of reasons this year saw the two contenders from Lithuania and Ireland drop out, leaving EBBA with a bit of a headache. With the prospect of only two bands taking to the stage they asked the BFBB to come up with an English representative to boost the numbers. This has been done before in 1999, but why then did the BFBB then ask a Second Section band, Phoenix West Midlands, and not the current 2006 National Second Section Champions (who were St Dennis who were also English) or even the 2006 First Section Champions who were Kibworth (and a Midlands based band at that) to compete?
Phoenix is the current 2007 Midlands Second Section Regional Champions, but is that a justification for their invite? What about the likes of Wakefield Metropolitan, Wardle and District Anderson Brass, Ocean Brass, Wansbeck's Ashington and Egham – all regional winners? Where they contacted to see if they would like to be a part of the contest?
A local band does have its advantages of course (travel costs etc), but with respect to Phoenix, the decision does smack a bit of desperation. Given that some sort of strategy should have been put in place many months ago just in case not all the bands could attend, the B Section has been left to look rather forlorn, isolated and without substance. The Welsh asked to help and were politely turned down, and the question arises; What if Phoenix win the contest? Do they get an invite to defend their crown next year in Stavanger? It's all a bit of an unfortunate mess.
There is still a contest to be won though here, and the three bands that do take to the stage have picked an eclectic selection of music to add to the set test, Simon Dobson's intriguing composition, 'The Drop'.
The English representatives are Phoenix West Midlands who are currently on a good bit of form after winning the Regional title in Burton upon Trent a couple of months ago. Laganvale meanwhile come to the contest as perhaps the favourites after their performance here last year and with their experience of playing in the Senior Trophy too. Brass Band Pfeffersberg meanwhile may be the dark horse but given the standard of their performance in 2005 they should not be underestimated in any way and they could well head home as champions.
4BR Prediction:
1. Brass Band Pfeffersberg
2. Laganvale
3. Phoenix West Midlands Brass

---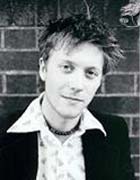 Test Piece : The Drop - Simon Dobson

Composer Simon Dobson has told 4BR about the inspiration behind the title for his forthcoming test piece for the B Section of the European Brass Band Championships.
The euphemistically entitled 'The Drop' is not in fact a homage to the dreaded relegation zone from football's Premiership, Johnny Wilkinson's famous World Cup winning kick (or the JPR Williams kick to secure the 1971 British Lions series against the All Blacks for Welsh bandsmen) or even a mischievous play on criminal slang to describe the point for hostage money to be exchanged.
Simon told 4BR: "It is in fact the term used by 'drum and bass' DJ's to describe the moment they 'drop' back the main body of a melodic line into their mix to finish off a record they have just been playing. Prior to this great climax of sound, they would have 'pared' the structure of the song down to the smallest of its recognizable component parts before building it up slowly and delivering the final 'drop' of huge sound and melody to finish the record off."
Mischievous

Simon mischievously told us that perhaps anyone under the age of 25 should know immediately what this sounds like, but those over 35 (including the 4BR Editor it must be said) may recognize the phenomenon as that heard when young drivers of small engined Vauxhall Corsa and Peugeot cars race up and down the high street with the thumping sound of a bass and tinny drums ringing in their ears from their oversized car stereos. The bemused bystander gets the full effect only when they shoot past, windows open, seat belt off, as they speed towards the local petrol station to get a can of Red Bull and a Twix for their dinner.
Manipulate the music
"I've really enjoyed writing this work for the European Championships," he said. "When I lived in London I used to hang out with some DJ friends from Thames Valley University and they opened my eyes and ears to some amazing musical sounds. The way in which they manipulated the music they played on records was brilliant, using amazing techniques for fading in sounds, dynamics and tempi. The formal structure of the music was taken apart, with the mid and high melodic lines taken out only to be brilliantly 'dropped' back into place at the end for a huge climax of sound."
Rousing climax
He added: "Even though it's impossible to replicate what they do, I have taken inspiration from them, manipulating the structure of the music to incorporate many of their techniques. The final movement is entitled 'The Drop' and uses that same DJ technique to bring the piece to a rousing climax."
The six and a half minute work should prove to be another intriguing and highly enjoyable brass composition from the young composer, who since graduating and living in London for six years has now returned home to his Cornish roots. Simon first came to prominence by winning the 2nd European Composers Competition in Brussels in 2001 and since then his works have featured at many major brass band contests. His latest work though will certainly not be his last for brass.
His own personal notes to the piece are as follows:
The works takes its inspiration from many forms of music, but primarily from 'Drum 'n' Bass – although it does not directly quote or sound like this medium itself.
I was recently introduced to the medium through friends who were DJs and I realised that perhaps I had been a little prejudicial in my view towards what I felt to be simple music. I discovered that this art form is anything but simple and is indeed as complex, passionate (in its more underground or non-mainstream forms) and intricately composed as any form of music I have yet to be introduced to.
The work starts with the turning on of a turntable as can be heard in the 'warping' of the trombone part near its start. I have tried to avoid a more regular form in favour of a mix of styles, in the same way that a DJ would mix together records of different styles to create the sound and atmosphere they were looking for.
I have also tried to reproduce some of the techniques used by a turntable specialist. For example, I have endeavoured to fade on style, pulse or pitch into the next as opposed to switching directly between them.
I have also noted a technique employed wherein a DJ will abruptly drop in a record of an unrelated style in order to grab their audience's attention. This can be seen a figure G, where the ghost of an old jazz record rears its head – I suppose this could be thought of as a kind of transcribed 'sampling'.
This piece requires the playing of many styles (from a lullaby to 'Elfmanesque' dance motifs) and a great amount of technique to be blended together to form a whole, and although it obviously must be linear, the whole is as important as its components.
The work's title 'The Drop' refers to a technique used by DJs to help achieve an emotional climax within a 'mix'. A drop is when a DJ would filter out either or all of the beats high, medium or low lines to create tension, building an audience up, and then 'drop' all the parts back in again to reach the climax of the set.
This can be found at figure M where the percussion lead the way with Drum 'n' Bass-esque 'beat' and the entire lower end of the band enters together to underpin the 'electronic delay' sounding effects of the cornets and tenor horns.
I have not attempted at any point to write 'drum 'n' bass' for brass band, but merely to pay homage to an art form that I feel is misunderstood and be as beautiful and tumultuous as a ny form I have encountered.

I hope your enjoy this work

Simon Dobson
---
B-Section (Own Choice music)

Elan - Philip Harper
Emblem of Unity - J.J. Richards
Excalibur - Jan van der Roost
Festmusik der Stadt Wien - Richard Strauss, arr. E. Banks
Finale from Fanfare - Romance and Finale Philip Sparke
Mid All The Traffic - Len Ballantine
On With the Motley - Leoncavaillo, arr. R. Farr
Prelude on Tallis - Peter Graham
Silver Mountain - Goff Richards
Shine as the Light - Peter Graham
The Lark in the Clear Air - Traditional, arr. Stephen Roberts
Three Kings Swing - William Himes
---
The Competitors:
Laganvale Band
Northern Ireland
Conductor: Ernest Ruddock
4BR Ranking: 99
Principal Players:
Principal Cornet: Dessie Neil
Principal Euphonium: William Shaw
Principal Trombone: Amanda Cook
Soprano: Mark Ruddock
Flugel: Graham Smith
Solo horn: Keri Church
Baritone: Richard Ruddock
Eb Tuba: Keith Anderson
Bb Tuba: Gareth Downey
Percussion: Craig Connolly
Laganvale Band was formed as a Flute Band in 1908 to provide a recreational activity with a 'temperance' outlook for the local youth from the Laganvale area (beside the River Lagan).
Over the years, the band has competed in both local contests, graduating from the Junior section to the Senior section, and in English contests with the "big guns".
Notable highlights include winning First Prize and the Championship of Ireland in 1949 and being the first local band to win 1st prize in the Belle Vue, Manchester contest in 1954. The band has been consistent in contest results, usually achieving a top 3 position and winning the Irish Championships in 1968, 1972 and 1995. As a result of the 1995 win, the band represented Ireland in the European Brass Band Championships that were held in Bergen, Norway in 1996. More recently, the band won the Championship Section of the High Peak Brass Band Festival at Buxton in 1999.
The band also has a full concert schedule throughout the year, especially during the summer period performing at parks and venues around the Belfast area. Membership of the band is maintained by providing and supporting a Learners Class and Junior Band.
Last year at the B Section they performed 'Prelude on Tallis', but their finest moments came from their soprano player in 'Gethsemane' who produced a very high-class performance indeed as well as steady performances of 'Vitae Lux' and 'Shine as the Light'.
Last year the band came runners up in their 89th National Championships and was 8th at the Senior Trophy in Blackpool.
European History:
1996: Championship Section: 10th overall – 10th/9th
Own choice selection: Trittico
2006: B Section: 3rd place
Test piece 'Little Christmas' and own choice programme
---
Brass Band Pfeffersberg
Italy
Conductor: Bernhard Reifer
4BR Ranking: Outside top 200

Brass Band Pfeffersberg are the third Italian Brass Band to compete at the European Championships, following Mitropa Brass Band who competed in the First Section in 1994 where they 2nd and Brass Band Novedrate who came fifth in the same contest in 2002 in Brussels.

The band hails from the South Tyrol in Italy and the translation of the bands name means "Pepper Mountain Brass Band". They were established in 2000 and perform concerts in the local area up to five times a year. These have included some fairly prestigious events though, so they are not strangers to performing in front of large audiences.

In Glasgow in 2004 they were very good indeed and came runners up, although they did perform with French horns rather than the tenor horns of conventional 'British style' bands. The Italian spirit was never far from the surface though and they performed with a lovely vibrant flamboyance that really entertained the audience in their well chosen programme.
That was shown once again in 2005 where they pushed the eventual winners from Austria closely with a fine selection of music that included fine performances of 'Abide With Me' (William H. Monk arr. Goff Richards) and 'Tallis Variations' (Philip Sparke).
They return this year confident we understand of doing well and perhaps taking their first European title. Leading Italian glass manufacturers Frener and Reifer currently sponsors the band.

European History:

2004: 2nd place
Test piece, 'Airs and Dances' and own choice programme

2005: 2nd place
Test piece 'Match-Rhythm' plus own choice programme
---
Phoenix West Midlands Brass
England
Conductor: David Maplestone
4BR Ranking: Outside top 200
Principal Players:
Principal Cornet: Lisa Glover
Principal Euphonium: Vicki Southall
Principal Trombone: Geoff Pearson
Soprano: Jo Todd
Flugel: Emma Cox
Solo horn: Richard Haines
Baritone: Louise Wilkins
Eb Tuba: Colin Graham
Percussion: Dave Jenks
Formed in September 2000 from the outset the band has prided itself on having a friendly atmosphere in and out of the bandroom which is reflected in the popularity of the band in the local community.

Phoenix place a large emphasis on entertaining the local community and each year play a substantial amount of park and church concerts. Support from the local community is vital for the continued existence of the band. In the last few years several grants have been generously given to the band, including substantial donations from the Rowley Town Committee. These donations have enabled the band to purchase much-needed instruments and their distinctive uniform.

From 2002, the band was successfully led by David Bishop-Rowe. In his first year David led the band to four contest victories and the band's first appearance at the National Finals in Dundee.
Contesting forms an integral part of the band's year. The band won the Midland Area Regional championships (4th Section) in 2003 and this provided a platform for a spectacular year – a visit to the National Finals in Dundee was followed by victory at the Pontins Brass Band Championships. The band also supports their local association (WMBBA) and has won the contest at Leamington twice in three years.
The band has continued to be successful and now under its new MD David Maplestone they are currently the Midlands Second Section Regional Champions.

European History:

Debut this year