2007 European Brass Band Championships - Introduction and predictions
30-Apr-2007
4BR looks forward to the Championship Section contest. Can Brass Band Willebroek retain their title or will it head to a new home once again?

---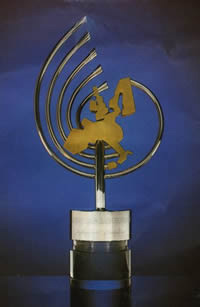 The last time the European Brass Band Championships were held here in Birmingham, the contest held rich promise but in the end failed to deliver a truly exciting and close run contest. That was thanks mainly to David King and the Yorkshire Building Society Band being a fair old margin ahead of the rest of the field on the day (the contest took place on the Saturday only) and with a number of the more fancied contenders not really playing to the top of their form to challenge them.
The set work, 'Tallis Variations' suffered the same fate too – promising so much, but ultimately just failing to fulfil its potential, whilst the own choice selections proved to be too ambitious for a number of contenders too. The result was a fairly straight forward win for an exceptional band that wasn't perhaps pushed as hard as it could have been.
Hopefully that will not be the case this year as once again there is the real potential to be a cracking contest, with a whole clutch of bands that could on their day (or evening and afternoon as the case is this year with the contest split over two days) more than capable of lifting the famous old trophy.
It is of course nice to report that the famous Christopher Milton Steven's trophy of the Common Market of 1981 (it would be twice its size today if it had to take in all the countries now in the EU) will be presented to the winners once again. The last couple of years the winners have had to make do with something approaching a cup that would be more at home on the sideboard of the winners of the Pontypool and District Third Division Womens Darts champions, so three cheers to the organisers for getting it back.
There is something of a reprise of 2000 in the line up of competitors too, with four bands from the 2000 contest returning this year to Symphony Hall. Fodens Richardson who as National Champions who came third that year return as English champions this time after England finally sorted out its qualification process. The importance of that event is now such that even Grimethorpe have been persuaded to enter at the end of June in the hope that they too may grace the European stage once again. No Black Dyke though, and although that is a disappointment for many (many felt that perhaps they could have been used to attract the crowds to the Gala Concert), they now know what they have to do to get back here also. The ball is in their court.
Fodens Richardson are a band that can win and win well here if they hit top form, although they are also a band that sometimes doesn't quite get its fair share of luck either. It's a long time since they last won the European title way back in 1992, but they will be keen to add another major title to their CV under the baton of Gary Cutt, and it is a combination that has been growing in confidence in recent times and has already booked itself a pace at the National Finals in London this year. They have all the ingredients to be champions again – as long as they just get the mix right on the weekend.
Gothenburg also return, although there is real sadness that they will not be conducted by their inspirational founder Bengt Eklund who died earlier this year. In 2000 they showed tantalising glimpses of just how good a band they were in coming sixth overall, whilst the ladies of the band won the open adjudication prize from the lads in the hall with their amazing dress sense. It is great to see them back at the contest for the first time since 2004 and even though their future may be in some state of flux at present we are sure that under the baton of Dr Nicholas Childs that will do their founder proud.
De Waldsang from Holland also return for the first time since 2004 too and over the years they have proved themselves to be worthy contenders for the European crown. In 2000 they came fifth under the direction of conductor Rieks van der Velde and it will not come as a surprise that they will once again prove to be a band to beat here.
Finally of the 2000 competitors are the reigning champions, and the almost perennial Belgian champion, Brass Band Willebroek. They have nothing to prove to anyone after taking their second European title last year in Belfast, even though it was by the closest ever margin in the contests history. Amazingly consistent and well prepared they are led by one of the European movements finest and most inspirational conductors in Frans Violet. If they click then a successful defence of their title may well be on the cards and this contest does tend to bring the very best out of them.
Wales has not had a European success since Cory won the title in 1980, and perhaps those who believe in history repeating itself will find strength in the fact that the former Buy As You View band has now reverted back to its original name once again following the ending of its commercial sponsorship.

In the past few years they may have had the financial clout but just lacked the musical hammer blow to take the title back to the Principality, so can the change of name restore former glory? Given their record at the contest of late then it would appear that they may be given short odds at the Birmingham bookies to do it for the first time in 27 years.
Scotland meanwhile has yet to taste European success, but Scottish Co-op who come to the contest with a proud record of achievement over the years will be determined to change that at last.

They have come close in the past, most notably in 1997, and they will be keen to show that they are strong contenders even though they haven't had the best of starts to 2007 by failing to qualify for the Nationals in London. They shouldn't be underestimated though by any means under the baton of Allan Ramsay.
A band that has already had a fantastic start to 2007 though is Stavanger from Norway, who retained their National title in Bergen in February in fine style. That meant that they have already booked their place at the Europeans in their hometown in 2008, but they will also be determined to be there as European Champion too. Allan Withington leads them this year and although they have not quite really played to the top most form at the contest in recent years that may be about to change this time around – they are more than capable of being startlingly brilliant.
Switzerland is still awaiting its first European victory, but in recent years they have sent strong bands to the contest that have pushed all the way for the title. Last year Brass Band Fribourg surprised many (perhaps even themselves) in just missing out on the title by a hairsbreath, so Brass Band Treize Etoiles have a hard act to follow. They return to the contest for the first time since 2005 where they came sixth (but were equal on points for fourth place) and under their founder Geo –Pierre Moren they will surely fancy their chances of at least equalling their best performance of a top three place at the contest.
Regular contenders Lyngby-Taarbaek from Denmark return once more this year hoping to put behind them the rather weak showing from a year ago in Belfast where they could only manage tenth place overall. That was their worse performance at the contest for some time as they had shown in coming fifth in Glasgow in 2004 that on their day they are a band to fear. Lots of quality around the stands they have opted for a fresh direction from the middle in Christian Schmiedescamp. Can it be a combination that brings success here then?
If there is to be a surprise winner of the contest this year then it could well come from a band that is well used to them. Kortrijk came fifth at the Belgian Nationals and in normal circumstances wouldn't have thought they had any chance of making their fourth appearance at the contest. However, due to a number of registration irregularities with the three bands that finished above them (Willebroek who won the contest and had already qualified) serendipity called and here they are for the first time since coming ninth in 1989 in Bergen. The odds are stacked against them perhaps becoming champions, but with a run of luck like that who knows?
There may not be a great tradition of brass bands in France, but the movement is making real progress there now and the recent French championships showed that standards are improving greatly too.

There is little doubt that Brass Band Aeolus deserve their place here after they showed in 2005 in Groningen that they were by no means outclassed against a strong field of Europe's best. There they came ninth and last, but they certainly delivered two very good performances and could count themselves more than a little unlucky that they didn't come higher. If they continued to improve then who knows here?
Finally the one band that just about everyone will be taking a real interest in – Brass Band Oberoesterreich under Hannes Buchegger. In the last coupe of years they have been the undoubted highlight of the whole European Festival and won the B Section by a huge margins. They should really have been playing in the Championship Section as the quality of their performances and the standard of their individual players and MD was of the highest class.
It was said that they didn't feel that they wanted to compete on just two test pieces as that was rather against the ethos of their playing, but here they are, and with such superb performers around the stand, that professionalism should kick in and they will want to perform to their very best. A dark horse perhaps to come in the prizes and who knows – perhaps even take the title?
It all adds up to what on paper to what should be a great contest. If the bands play to form, the test piece is a cracker and the own choice works really show the bands off to the best of their abilities then we are in for a treat.
The BFBB has worked hard to provide a contest weekend to remember – it may be that all that promise may well pay off for them big time too.
4BR Prediction:

A much more difficult decision for us than you may first think, but after so mnay near misses surely the time has come for Cory to take the European title back over Offas Dyke and into Wales for the first time since 1980.

We think they will be hard pressed all the way with Stavanger under Allan Withington the most likely band on top form to beat them, whilst both Willebroek and Fodens will surely be in the mix come the announcement of the results.

The Swiss of Treize Etoiles should not be underestimated in any way and De Waldsang have a happy knack of making it into the prizes on a regular basis here time and time again.

Our dark horse though are the Austrians - and why not? They could well be the trump card to beat to the lot.

1. Cory
2. Stavanger
3. Brass Band Willebroek
4. Fodens Richardson
5. Brass Band Treize Etoiles
6. Brass Band De Waldsang
Dark Horse: Brass Band Oberoesterreich