European Champions League - Is EBBA ready for a new way forward?
13-May-2007
Could the first seeds be being sown towards a Champions League style European - and what would it look like? 4BR investigates...
---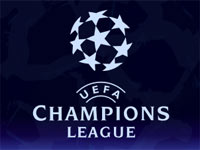 With the climax of football's European Champions League just a few weeks away, could it be that the format which has given that premier competition immense media coverage and its competing teams huge financial rewards be a blueprint for the future of the European Brass Band Championships?
As reported on 4BR, after a decade or more of restraint and at times hostility towards the idea from EBBA itself, a possible move towards a new format for the contest may well be on a distant horizon.
4BR understands that pressure is growing from potential sponsors, interested parties, the bands and possibly even member delegates to EBBA, for a new approach to the contest and its structure. Could a revitalised European Championship incorporate the idea of a 'Champions League' format whereby the very best bands in Europe could qualify for the event without having to necessarily win their respective National Championships or qualifying contest?
The rules presently state that it is up to the National Associations themselves to nominate their representative band for the contest - something that does allow for a variety of different formats. With most it is usually the band that wins their respective 'National' that gets nominated, although it is not set in stone that this is the only way to be nominated for the contest. If a National body so wishes, then different criteria may be used.
Liberal attitude

Could a more liberal attitude towards nomination be the key to the way forward towards a future 'Champions League' structure?

At the recent EBBA General Meeting observers detected the almost imperceptible change in attitude towards the question. The new EBBA President Ulf Rosenberg stated that any proposal's concerning the future of the European would be looked at in an 'open and democratic' manner with discussion from interested parties and delegates, although it was stated that at present there was no proposal to change the current format.
That may not seem much of a dramatic 'u-turn', but it was certainly a more considered approach to the question than that shown by the outgoing President Markus Bach at the EBBA Press Conference on the Friday afternoon prior to the contest. There he was pressed a number of times, but impressively and impassively stated that there were no plans for change – 'We invite countries not bands' he said.
As one delegate told 4BR: "It's certainly an interesting idea and one that would have to be discussed fully if it came through the right channels. It could prove popular, but I don't know if EBBA is quite ready to take that step quite yet."
Hear the best bands

However, one leading British conductor told 4BR: "There is a real need for this to occur in the future. Audiences want to hear the very best bands in Europe compete against each other, whilst it would surely be more attractive to sponsors and the general media too."
EBBA however is a stickler for protocol and although there seems to be some leeway to proposed possible changes, they would have to be discussed and agreed by the EBBA Executive Committee. All it seems is not lost and many people believe that the new EBBA President Ulf Rosenberg may well be the man to try and push the championship forward into gaining greater media exposure through a much more attractive line up of top class bands.
Forward thinking man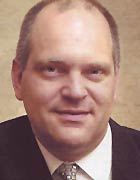 As one source close to EBBA told 4BR: "He is a forward thinking man who has a great deal of media experience. He knows that if the European is to flourish in future then it has to become much more attractive to sponsors and potential audiences. Getting the best bands to play against each other is surely the way forward, even though it may take some time to persuade others that it is the right thing to do."
It is understood by 4BR that a number of leading bands in England are wary that the European no longer offers the same opportunities to challenge the best bands in Europe in a contesting environment than it once did.
Many are concerned that the long term future of the English National Championship which was launched in 2006, but has since seen its initial sponsorship end (although a new one has come on board), has complicated the qualification situation unnecessarily. The winners of the English National are currently the band nominated by the BFBB to represent England at the Europeans.
"One contest too many"

"We are worried that the English National is one major contest too many in what is already a crowded contesting diary,' one conductor told 4BR. "I know there were factors that meant that it was not a great success last year, but I wonder whether or not things have improved for this year and beyond. It seems to be a contest that no one really wants to be honest and that a number of the top bands would prefer to take their chances of possible European qualification through the Nationals or British Open."
As one leading player added: "We already have enough contests to sort this out already. Why not get the British Open and National Champions to attend?"
The question of finance is also one that is taxing the minds of the British in particular with rumours that at least one major band may well not attend the European in Stavanger. As that leading conductor told us: "If the top bands know that they are qualified for the Europeans a year in advance then the financial implications can be sorted out much better. It also gives the band an added incentive if they know who they are going to be up against and they could use that as a means to raise sponsorship themselves."
Norwegian opinion

In at least one other major banding country the question of a Champions League style qualification seems to be finding favour too. A leading Norwegian player told 4BR that they would love to see their best bands playing in Europe on a regular basis. "It would give Norwegian banding a real boost. Having two bands compete would be fantastic and the level of support and interest it would create here would be enormous. The Europeans are in Norway next year but it seems we will only have one Norwegian band taking part. That seems crazy to me."
So is there a real appetite to make a lasting fundamental change to the contest – especially in the first year of a new EBBA Executive? And how could it be done to start with?
Possible answer

One possible answer may lie with a proposal being put forward by an outside interest to a delegate, who then asks for it to be formerly discussed at the next EBBA General Meeting. That proposal would have to be detailed and researched in depth into whether or not there is a real degree of fundamental support throughout Europe for change both from the bands and potential sponsors. Is there anyone would be willing to do that we wonder?
As for the possible hypothetical make up of a 'Champions League' for Stavanger next year, 4BR has done a bit of unscientific research to see which countries have the best record over the past five years at the contest. Remember the mantra from EBBA "Countries not bands."
The top four countries with the best record would be eligible to nominate two representatives to go through to the contest, whilst we have taken into account the number of bands in total that can accommodated in both the Championship and B Section. "The total number of bands in the Championship-Section and the B-Section shall not exceed 18 bands according to EBBA" - so it seems it can be done.
Over the past five years the countries with the best record are as follows:
(4BR used a point tally of 15 for the winners; 12 for second; 10 for third; 9, 8, 7 etc down to 1 point for 12th or below).

Points are only given to the best placed band from each country.
| | | | | | |
| --- | --- | --- | --- | --- | --- |
| Points | 2007 | 2006 | 2005 | 2004 | 2003 |
| 15 | Belgium | Belgium | England | England | England |
| 12 | Norway | Switzerland | Wales | Belgium | Wales |
| 10 | Wales | Wales | Norway | Scotland | Belgium |
| 9 | England | England | Belgium | England | England |
| 8 | Austria | England | Netherlands | Denmark | Norway |
| 7 | Scotland | England | Switzerland | Wales | Switzerland |
| 6 | Denmark | Norway | Denmark | Switzerland | Netherlands |
| 5 | Sweden | Netherlands | Scotland | Netherlands | Scotland |
| 4 | Netherlands | Scotland | France | Sweden | Denmark |
| 3 | France | Denmark | - | Norway | Norway |
| 2 | Switzerland | - | - | N. Ireland | France |
| 1 | Belgium | - | - | - | - |
Totals:

1. England - 63pts
2. Belgium - 61pts
3. Wales - 51pts
4. Norway - 39pts
5. Switzerland - 34pts
6. Scotland - 31pts
7. Netherlands - 28pts
8. Denmark - 27pts
9= France - 9pts
9= Sweden - 9pts
11. Austria - 8pts
12. Northern Ireland - 2 pts

So that would mean England, Belgium, Wales and Norway nominating two bands, with one each from the rest of the countries. With Northern Ireland in the B Section and a real possibility that no Swedish band may attend due to the demise of Gothenburg, that would leave a total of 14 bands - well within the EBBA limit and allowing for 4 bands to play in the B Section.
We do emphasis this is a simplistic way of deciding the numbers from each country, but whichever way you look at it, the top four countries over the past five years are clearly England, Belgium, Wales and Norway. Why not give them the extra places if they want them? Wouldn't that give a stronger field of bands at the contest and make it more attractive to listeners and potential sponsors alike?
Restructured weekend

A restructured weekend to place the B Section on the Friday and use the Saturday and Sunday fully for the Championship could also be considered.
The question of who would decide the nominations can be left with the National bodies, but in those four countries it does allow for some leeway. England could still keep the English Nationals and also use Nationals at London say, whilst the Welsh could use the extra place to encourage a revitalised Welsh League. The Norwegians and Belgians could opt to give the places to the bands that come first and second at their Nationals.
And if those countries do not take up their additional places then they would lose out in accumulating points over the running five year qualifying period and perhaps Scotland, Switzerland, the Netherlands or Denmark could replace them if they do well enough.
It's just a thought, but wouldn't it be worth a try?