2007 Spring Festival - Grand Shield test piece review
15-May-2007
'The Night to Sing' is the test piece awaiting the bands here in Blackpool, just as it was in Birmingham in 2005. This was what we thought of it then and it didn't disappoint.
---
---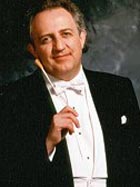 Music is all about emotion. Whatever the subject matter, it all boils down to the way in which it relates to the very core of the listeners being. It is the most personal of experiences.
Triumph, despair, love, hate. Music touches all the emotional synapses, especially when it draws its inspiration from places or events that themselves are emotive milestones in a person's life.
It is rare however for an original contest brass band work to do this. The very nature of contesting means that the emotional content of the music comes a distant second to the requirements of testing performers in terms of technique and as a result the vast majority of recent works used at our major competitions have been immensely powerful, but soulless compositions.
That is not say the big tests do not have their moments of genuine passion and emotional insight – but they have been moments that is all.
That could very well change with 'The Night to Sing' from the pen of Bramwell Tovey. The subject matter draws inspiration from one of the most emotive periods of our recent history; triumph, despair, love and hate all came together in one night of such emotion on VE Day that even sixty years later it would be difficult to believe its intensity unless you were actually there.
The composer himself was not born until 1953, but for those who grew up in the immediate post war period the effects of the years 1939 – 1945 cast a huge shadow over them and shaped their development for the rest of their lives.
Bramwell Tovey in an immensely gifted musician and a deeply intelligent man. He also a composer who relates directly with subject matters of great emotional intensity such as his 'Requiem for a Charred Skull' which won the 2003 Juno Award for best classical composition.
The experiences of war – be it in the former Yugoslavia or in London on VE Day touch his emotional and compositional core and have resulted in works of immense depth and character.
'The Night to Sing' is testing work for a brass band to perform, for conductors to interpret and for an audience to appreciate. It is also a hugely enjoyable work to perform, interpret and listen to too. It is a work of great dichotomies and tensions (both emotional and musical in the writing by the composer), as it draws inspiration not only from the feelings of joyous celebration (and over celebration in places) but also of loss and great personal grief.
The title comes from an overheard expression of joy by a government mass observation officer on the night of the 8th May 1945, but in many ways a more appropriate title may have been that of the quoted poet John Betjeman in the programme note that opens the score – 'Stop, oh many bells, stop… Your unremembering peal this hollow, unhallowed VE Day.'
Tovey has captured them all in a beautifully opaque manner in his writing; from the hustle and bustle of the celebrating crowds in Piccadilly to the lopsided meander of the lonely drunk, the dark somber reflections of widows and mothers who have lost their children to the memories of time happier times past when middle aged people recalled the certainties of Victorian life. It is wonderfully descriptive writing – full of pathos but not sugary sentimentality, dark humour and even slapstick. It is a warm and affectionate musical portrait of a night of all nights, yet it also lends itself to a detachment that makes it believable and mesmerizing. Nothing was ever the same again after VE Day.
The piece was written during a four month period between January and the end of April this year in Vancouver, Munich, Luxembourg and Ottawa and is roughly fourteen and a half minutes in duration, so it is not an unwieldy leviathan. It is a continuous work, perfectly paced and constructed with no 'padding' (the bane of so many modern works) that breaks into four distinctive sections.
There is a whole array of percussion instruments used to colour the work, but it is a joy to see and hear that the composer readily acknowledging the assistance of Vern Griffiths of the Vancouver Symphony Orchestra who has so skillfully integrated them into the composition. The percussion writing is very subtle and as a result adds greatly to the overall picture.
The opening section is 81 bars in length, marked Presto and develops into an Allegretto Scherzando. This makes way for the second section marked Allegretto Scherzando II before a transition into an Adagio section where the main soloists are tested to the full. Finally, the finale and coda.
Each of the sections is clearly defined and laid out - the conductors will have their work cut out with the amazing number of time signature changes in places in the opening sections (there is a new signature every bar near enough from rehearsal figure F onwards – and all at high speed!)
The emotions though are never far from the surface. The new craze of the Conga is a recurring musical cipher throughout – both rhythmically and dynamically, whilst the old sentimentality of Edwardian and Victorian ballads is lovingly reconstructed in the central 'Tranquillo' section. The sense of joy at times is unconfined, as is the sense of inebriation in one or two revelers who celebrated perhaps a tad too much on the night.
There are some genuinely witty little episodes when a lonely drunk wobbles his way back home, whilst there is a classy little 'in joke' when Tovey gives a very brief nod to the Americans, and what was to become their ever growing cultural influence with a couple of dislocated bars of 'Liberty Bell'.
There are other little nods and winks – Gilbert Vinter and Percy Fletcher perhaps (there is even a reminder of the old G trombone of test pieces of old), but it is Tovey's fine original style and musical outlook leads us through from start to finish in what should be a very popular work. The traditional test piece hurdles are there (the euphoniums in particular will earn their corn, as will all the other main soloists) whilst the qualities of high class ensemble work will also need to be mastered fully.
The winners will be the band and the conductor who can fully understand the emotions that Tovey has so skillfully woven into his score. Those who will try and bludgeon their way to victory should be undone by their crassness and those who will try for effect will miss the musical point of the work entirely.
Bram Tovey should be congratulated for giving the movement an excellent work of substance and a timely reminder of what music is all about.
Iwan Fox