2007 All England Masters International Contest - Runners and Riders
24-May-2007
4BR looks at the 19 bands that are trying to leave Cambridge on Sunday night crowned as the Masters of all they survey.
---
1st Old Boys Association Silver
4BR Ranking: 104
Conductor: Stephen Cairns

Principal Players:
Principal Cornet: Mark Bingham
Principal Euphonium: Alan Haworth
Soprano: William Gillmore
Solo Horn: Brian Connolly
Flugel: John Cooke
Solo Trombone: Jim Kitchen Jn
Tuba: Denis Rooney
Baritone: Wesley Thompbvson

Appearances: 3rd time this year
Debut: 2005
Best Result: 15th
Worst Result: 18th

Overall Record:
2006: 15th
2005: 18th

Last Year: 15th off number 3 draw

Conductors:
Stephen Cairns once again takes the band on stage this weekend

Masters Facts:
Third appearance at the Masters.

Current Form:
The 2006 Northern Ireland Brass Band League champions return once more to Cambridge and will be looking to continue their solid progress that has seen them climb slowly up the prize table in their last two appearances.
The contact with bands at this level seems to be doing them good and they have a settled line up of personnel that include a number of quality performers in the ranks. Stephen Cairns is an experienced and intelligent musician who makes the most of his resources, so they will be looking to make another short move up the table this year too.
---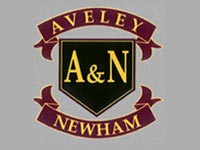 Aveley and Newham:
4BR Ranking: 25
Conductor: Nigel Taken

Principal Players:
Principal Cornet: Bob Osborne
Principal Euphonium: Hannah Morton
Soprano: Andrew Bannister
Solo Horn: Trevor Foster
Flugel: Dave Lewis
Solo Trombone: Shawn Kisane
Tuba: David Kline
Baritone: Brian Vincent

Appearances: 15th time this year
Debut: 1989
Best Result: 7th in 2004
Worst Result: 20th in 1997

Overall Record:
2006: 19th
2005: 11th
2004: 7th
2003: 10th (8th, 16th, 11th)
2002: 9th (5th, 10th, 16th)
2001: 19th (20th, 16th, 20th)
2000: 9th (11th, 3rd, 13th)
1999: 17th (16th, 16th, 18th)
1998: 10th (4th, 13th, 14th)
1997: 20th
1993 - 1996: Did not compete
1992: 19th
1991: 17th
1990: 13th
1989: 14th

Last Year: 19th off the number 5 draw

Conductors:
The Aveley part of Aveley and Newham didn't join forces until the band competed here in 1997, so as the Asphaltic Newham Band they were directed by Nigel Taken from 1989 to 1991. Stephen Shimwell had the baton in 1992 and Melvin White took them in 1997. Nigel Taken returned in 1998 has been the man in charge ever since here.

Masters Facts:
From 1989 to 1992 the band competed under the single name of Newham. The best they have done is 7th last year but they also came 9th in 2000 and 2003. They have also come last in 1991 and 1997 and last but one in 1992.

Under the amended system of judging from 1998 - 2003 they were placed as high as 3rd in 2000 by William Relton but only the once did two of the judges on the day thought them good enough for a top ten place and that was in 2002. 2003 saw them score 35 points, four worse than 2003 and 25 behind the winners. In 2005 they dropped out of the top 10 and last they came a lowly 19th.

Current Form:
Aveley & Newham will have to start showing the form that saw them qualify from the Grand Shield to the British Open last year – and pretty quick. Ever since that fine achievement they have seemed to have gone right off the boil on the contest stage, with a poor 6th place at Yeovil offset a touch with a runners up spot at Stevenage and qualification for London.
That's been about it though and if they perform as they did here last year they won't be troubling the judges. They have the talent and a fine MD, but somehow they don't seem to have the confidence at the moment. Time for a change of luck then.
---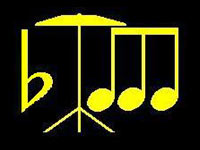 Bedwas Trethomas and Machen (BTM)
4BR Ranking: 27
Conductor: Jason Katsikaris

Principal Players:
Principal Cornet: Jeff Hutcherson
Principal Euphonium: Mark Hutcherson
Soprano: Meirion Davies
Solo Horn: Bruce Myers
Flugel: Alexandria James
Solo Trombone: Nick Jones
Tuba: Kate James
Baritone: Chris Straker

Appearances: 3rd time this year
Debut: 2005
Best Result: 12th
Worst Result: 16th

Overall Record:
2006: 12th
2005: 16th

Last Year: 12th off the number 12 draw

Conductors:
Jason Katsikaris takes the helm once again this year after John Berryman led the band here in 2005.

Masters Facts:
Third appearance for the Welsh band.

Current Form:
A band on a bit of a hot streak at the moment, and as they have showed all year they are a band full of confidence too. Just a week ago they were a touch unlucky not to have come higher than 6th at the Grand Shield after delivering a secure and detailed account of a very difficult set work.
The lead seems to come directly from the MD who injects such enthusiasm and passion into his readings, so they may need to be a touch careful that they don't overcook it with Welsh hywl on a piece that need a tad more reserve. If they have managed to put in the work in just a week, the confidence and adrenaline may well work wonders again.
---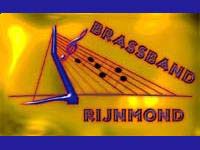 Brassband Rijnmond
4BR Ranking: 75
Conductor: Erik Janssen

Principal Players:
Principal Cornet: Dik van Doom
Principal Euphonium: Olaf Kruidhof
Soprano: Gerben Kralt
Solo Horn: Wendy van Veen
Flugel: Frank Fritsch
Solo Trombone: N/K
Tuba: Teus Schreurs
Baritone: N/K

Appearances: 2nd time
Debut: 2006
Best Result: 14th
Worst Result: 14th

Overall Record:
2006: 14th

Last Year: 14th off a number 2 draw

Conductors:
Long term Musical Director Erik Janssen conducts the band again this year.

Masters Facts:
Debut

Current Form:
The solid and no nonsense Brass Band Rijnmond return again this year after their encouraging performance 12 months ago when they came a well merited 14th. In the meantime they came 4th at the Netherlands Championship – not a great result but they were up against a fairly strong field of domestic rivals.
They have plenty of experience in the ranks – much the same band came 5th at the 2005 Europeans and a talented MD at the helm, so don't be surprised if they break into the top 10 this year.
---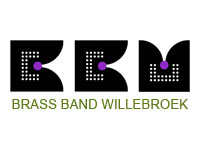 Brass Band Willebroek
4BR Ranking: 4
Conductor: Frans Violet

Principal Players:
Principal Cornet: Raf Van Looveren
Principal Euph: Stef Pillaert
Principal Trombone: Walter Hoecks
Soprano: Steven Devolder
Flugel: Kristien Schuermans
Horn: Stijn Berbe
Tuba: Stefan Moeskops
Baritone: Nick Vermeiran

Appearances: 3rd time this year
Debut: 2005
Best Result: 3rdh
Worst Result: 9th

Overall Record:
2006: 3rd
2005: 9th

Last Year: 3rd place off number 15 draw

Conductors:
Frans Violet leads the band again.

Masters Facts:
Third appearance for the current European Brass Band Champions.

Current Form:
The band to beat? If they perform as they did at Birmingham then it could well be a question of who will take second place, as they were outstanding there on both the set work and own choice sections of the contest.
There are not too many better bands in the world than the Belgians when they are on the very top of their form, but as they showed here last year they are beatable. The duo-discipline format of the Europeans seems to suit them best and they can be vulnerable in a one off contest such as this. They are lacking one of their real star players this year in Bert Van Theinen on soprano but they have so much quality all around the stand and a truly great brass band conductor at the helm that it shouldn't be too much of a handicap.
---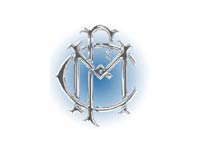 Carlton Main Frickley Colliery
4BR Ranking: 19
Conductor: Russell Gray

Principal Players:
Principal Cornet: Kirsty Abbotts
Principal Euphonium: David Belshaw
Soprano: Claire Jenkins
Solo Horn: Andrew Dickinson
Flugel: Jnet Lewis
Solo Trombone: Kevin Holdgate
Tuba: Ben Dixon
Baritone: Bob Archer

Appearances: 6th time
Debut: 2000
Best Result: 3rd in 2001
Worst Result: 16th in 2003 and 2006

Overall Record:
2006: 16th
2005: 14th
2004: 13th
2003: 16th (14th, 20th, 13th)
2002: DNC
2001: 3rd (2nd, 4th, 10th)
2000: 5th (8th, 8th, 5th)
1989 – 1999: DNC

Last Year: 16th off the number 6 draw

Conductors:
John Hinckley took the band in both 2000 and 2001 before handing over the responsibility in 2003 to William Rushworth. Brian Grant took over in 2004 and 2005. Russell Gray takes over for 2006.

Masters Facts:
Only a short record of achievement at Cambridge so far for the famous old band from Yorkshire. The record though is pretty good with a best of 3rd place in 2001 when they were given a 2nd and a 4th place by two of the three judges on the day and 5th in 2000 on their debut.
No appearance in 2002 and a bit of a hard baptism back in 2003 when they came 16th. In 2004 they came 13th and 14th in 2005 under Brian Grant. They had a poor result in 2006 when they came 16th.

Current Form:
After the excellent progress the band made in 2006 (this contest apart), they will be keen to push on further this year. They have been fairly quiet so far but on their one appearance at Bradford they were excellent and just missed out on a trip to the National Finals.
Loads of quality around the stands, especially in the main solo lines and one of the most musical MDs at the helm they will be confident of producing a top six place at least. They haven't done too well here in the past few years though so they won't be taken nothing for granted.
---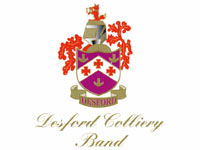 Desford Colliery
4BR Ranking: 16
Conductor: Nigel Seaman

Principal Players:
Principal Cornet: David Smith
Principal Euphonium: Mike Kilroy
Soprano: Martin Britt
Solo Horn: Murray Borthwick
Flugel: Brian Winter
Solo Trombone: Mark Horton
Tuba: Nick Etheridge
Baritone: Kate Williams

Appearances: 4th time
Debut: 1989
Best Result: 2nd in 1989
Worst Result: 15th in 1992

Overall Record:
2006: 13th
1993 – 2005: DNC
1992: 15th
1991: DNC
1990: DNC
1989: 2nd

Last Year: 13th from a number 18 draw

Conductors:
James Watson took the band at the inaugural Masters, whilst Rob Wiffen returned with them in 1992 when they dropped to come 15th. Major Ian McElligott took over in 2006 and Nigel Seaman this year.

Masters Facts:
Played off the number 13 draw at the inaugural contest and were pipped by a point by Leyland to miss taking the title on 'Cloudcatcher Fells'. They then didn't compete, as they were busy winning the Nationals until 1992 when they had a disastrous 15th place on 'Cambridge Variations'. They returned again in 2006, so amazingly therefore this is just their fourth appearance.

Current Form:
Excellent it seems after a fine win at the Mineworkers Contest at Skegness which saw Desford show their class and pocket a nice fat cheque for £6,000. Nigel Seaman teams up with the band again and his return has signalled a number of well thought out and very secure musical performances in the past.
They didn't quite get the nod at the Regionals, but they have had time on their side in preparation for this contest and they have a whole host of fine players around the stands. Ones to look out for and a top six place or better is well within their grasp.
---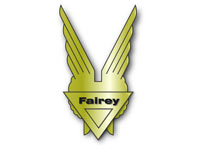 Fairey Band
4BR Ranking: 10
Conductor: Major Peter Parkes
Principal Players:
Principal Cornet: Mike Eccles
Principal Euphonium: Steve Walsh
Soprano: Neil McNulty
Solo Horn: Chris Pannell
Flugel: Lucy Murphy
Solo Trombone: Lisa Sarasini
Tuba: Richard Evans
Baritone: Mike Wells

Appearances: 15th time
Debut: 1990
Best Result: Winners 1996 and 1997
Worst Result: 11th 1995
Overall Record:
2006: DNC
2005: DNC
2004: DNC
2003: 8th (9th, 13th, 4th)
2002: 2nd (1st, 2nd, 2nd)
2001: 9th (15th, 7th, 3rd)
2000: 2nd (2nd, 1st, 2nd)
1999: 3rd (3rd, 2nd, 4th)
1998: 2nd (2nd, 7th, 2nd)
1997: Winners
1996: Winners
1995: 11th
1994: 2nd
1993: 2nd
1992: 2nd
1991: 6th
1990: 3rd
1989: DNC
Last Year: Did not compete

Conductors:
Peter Parkes headed the band from their debut in 1990 to 1995 before James Gourlay took over. He directed the band here from 1996 to 2000 before Howard Snell had one attempt in 2001 and Frank Renton took over in 2002. Allan Withington became the third new face in as many years as he directed the band here in 2003. Peter Parkes returns in 2007.

Masters Facts:
Peter Parkes gained three consecutive runners up places with the band from 1992 – 1994. If he had won he would have been the first man to have won all four "Majors" – Open, National, European and Masters. 2000 saw them lose by one place as YBS scored a 1st, 2nd and 1st to their 2nd, 1st and 2nd. 2002 was much of the same as they once more found favour with one of the three wise men in the box, only to be pipped once more – this time by Fodens. James Gourlay is the man who has won here with the band.

Current Form:
Great to see the former double champions return here this year after a period of time away. At present they may not be quite the formidable outfit that won the contest a decade ago, but they are still a fine ensemble on their day but just missed out on qualifying for London - a surprise and disappointment.
They have taken the step of reuniting themselves with Peter Parkes and if the old magic is still there between both parties then they could well add another title to their impressive CV. Plenty of talented players and quite a few older heads means that they shouldn't be overawed, and it would be a fantastic return if they could open the Gala Concert as champions once again. We'll see.
---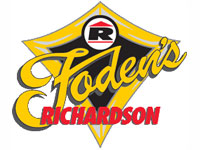 Fodens Richardson
4BR Ranking: 6
Conductor: Garry Cutt

Principal Players:
Principal Cornet: Mark Wilkinson
Principal Euphonium: Glyn Williams
Soprano: Alan Wycherley
Solo Horn: George Thackray
Flugel: Helen Fox
Solo Trombone: John Barber
Tuba: Les Neish
Baritone: Helen Tyler

Appearances: 18th time
Debut: 1990
Best Result: Winners in 1990, 1991, 1994, 1995, 2002
Worst Result: 12th 2000

Overall Record:
2006: 7th
2005: 3rd
2004: 8th
2003: 2nd (1st, 8th, 2nd)
2002: Winners (2nd, 1st, 1st)
2001: 4th (5th, 6th, 5th)
2000: 12th (9th, 12th, 14th)
1999: 5th (4th, 7th, 9th)
1998: 6th (9th, 5th, 5th)
1997: 6th
1996: 2nd
1995: Winners
1994: Winners
1993: 3rd
1992: 5th
1991: Winners
1990: Winners
1989: DNC

Last Year: 7th off the number 11 draw

Conductors:
Howard Snell was the man at the helm from 1990 to 1996 before Philip McCann had a one year fling in 1997. Nicholas Childs oversaw the attempts of 1998, 1999 and 2000, before Richard Evans directed their effort in 2001. Russell Gray made a winning debut with the band in 2002 and claimed the runners up spot in 2003. Last year was a bit of a farce as French Horn player, Steve Bell from the BBC Concert Orchestra was due to take the band right up very nearly to the day, before being replaced by Simon Stonehouse. Garry Cutt directs for the third successive year.

Masters Facts:
The five wins have come on 'Blitz', 'Harmony Music', 'Montage', 'Paganini Variations' and in 2002 on 'Atlantic'. It is a superb record and the 'Paganini' win was gained with an unprecedented 199 points – the highest ever at the contest. Garry Cutt will be the seventh MD to take Fodens here and he will hope to emulate both Howard Snell and Russell Gray in winning with the band on his debut. Only twice has the band has come out of the top six here when they fell to their worse placing of 12th in 2000 and 8th in 2004. They claimed only their second 3rd place in 2005 and were 7th in 2006.

Current Form:
Desperately unlucky last year when many (4BR included) had them as winners. They have continued to perform at a very high level since with the win at the English Nationals leading them to the Europeans at the beginning of the month. At Birmingham they were as good as we have heard them for a long time and could count themselves a touch unlucky that they came 4th.
Loads of quality around the stands with Mark Wilkinson in particular on tremendous form at present and an MD who delivers just what it says on the tin time and time again. He knows Elgar Howarth better than most so will that experience pay off? They will surely be there or thereabouts come the results if it does.
---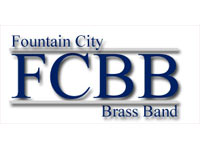 Fountain City Brass
4BR Ranking: 56
Conductor: Joseph Parisi
Principal Players:
Principal Cornet: Alan Wenger
Principal Euphonium: Lee Harrelson
Soprano: Steve Molloy
Solo Horn: TJ Menges
Flugel: Matt Vangjel
Solo Trombone: Brett Barrow
Tuba: Tom Stein
Baritone: Will Hess

Appearances: Debut

Overall Record: Debut
Last Year: Did not compete

Current Form:
Make sure you take the time to listen out for Fountain City – they are a fine band indeed now that they have made the move towards a much more 'British' centred sound.
The appointment of conductor Joseph Parisi has been the catalyst and from being a technically brilliant but rather harsh brass ensemble they are now a much more truly refined and cultured brass band. They won the North American Championship in fine style earlier in the year and beat some pretty good bands into the distance too (including the fancied Brass Band of Central Florida).
Lots of quality around the stands (including Lee Harrelson and William Hess on euphonium and baritone respectively – two very talented performers) this is their chance to show just how good a band they are against a high class field. Not short of confidence (and hopefully their buskers may entertain the crowds at the local pub) they could well make a significant impact.
---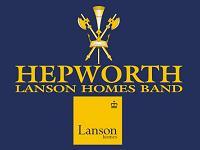 Hepworth (Lanson Homes)
4BR Ranking: 17
Conductor: Mark Bentham

Principal Players:
Principal Cornet: Robert Westacott
Principal Euphonium: James Fieldhouse
Soprano: Mark Smedley
Solo Horn: Rebecca Landon
Flugel: Maria Beazer
Solo Trombone: Yvonne Embury
Tuba: John Pullin
Baritone: Nicholas Young

Appearances: 4th time
Debut: 2002
Best Result: 6th in 2006
Worst Result: 18th in 2002

Overall Record:
2006: 6th
2005: 8th
2004: DNC
2003: DNC
2002: 18th

Last Year: 6th from the number 21 draw

Conductors:
Mark Bentham directs for a fourth time after their debut performance on 'Atlantic' in 2002.

Masters Facts:
Just the three appearances so far after making their debut on 'Atlantic' where they found the weather pretty tough to come 18th. That led to them unluckily losing their place at the contest, but they returned in 2005 to come an impressive 8th and once more last year when they pushed higher up the prize list to come 6th.

Current Form:
On the evidence of their only showing at Bradford, excellent. There they came runners up in one of the hardest contests in the banding world – a real sign of just how good a band they are and they can no longer be seen as a 'dark horse' who may just pop into the prizes given a decent showing and a touch of luck. They will be desperately disappointed if they don't at last make it into the prizes this year.
They are also a band that has quality performers around the main solo stands and an ensemble that has grown in maturity over the past few years under the astute direction of MD Mark Bentham. If they play to form then they should be in and around the prizes, but if they can just lift themselves to the inspired levels of Bradford then a win is not out of the question at all.
---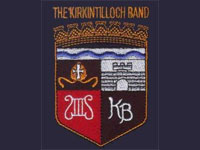 Kirkintilloch
4BR Ranking: 13
Conductor: Nigel Boddice

Principal Players:
Principal Cornet: David Prentice
Principal Euphonium: Neil Philip
Soprano: Steve Stewart
Solo Horn: Allan Wardrope
Flugel: Martyn Ramsay
Solo Trombone: Marion Brackpool
Tuba: Andy McKreel
Baritone: James Corrigan

Appearances: 3rd time this year
Debut: 2005
Best Result: 4th
Worst Result: 8th

Overall Record:
2006: 8th
2005: 4th

Last Year: 8th off the number 7 draw

Conductors:
Steve Bastable conducted for the first two years with Nigel Boddice taking the band in 2007.

Masters Facts:
Third appearance for the Scottish band this year.

Current Form:
Very good. After the departure of the colourful Steve Bastable to Australia many people may have thought that Kirky would have gone off the boil a bit – but not a bit of it. In fact they seem to have got better. Perhaps they now lack that edge of the seat raw excitement that made them such an interesting band to listen to under the Brummie, but the more considered approach of Nigel Boddice seems to suit them fine.
Well deserved victors at the Scottish they have plenty of quality throughout the ranks especially in key positions for this one and with a very knowledgeable musician at the helm they will fancy their chances of another top six place at least.
---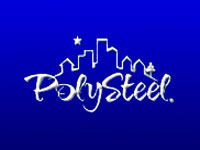 PolySteel
4BR Ranking: 20
Conductor: Philip Harper

Principal Players:
Principal Cornet: Chris Howley
Principal Euphonium: Andy Hicks
Soprano: Spencer O'Leary
Solo Horn: Vicki Reynolds
Flugel: Danny Winder
Solo Trombone: Nathan Jenkins
Tuba: Tom Devoran
Baritone: Carolyn Chandler

Appearances: 14th time
Debut: 1994
Best Result: 2nd in 2006
Worst Result: 20th in 1998

Overall Record:
2006: 2nd
2005: 12th
2004: 6th
2003: 5th (10th, 4th, 3rd)
2002: 5th (7th, 5th, 6th)
2001: 5th (13th, 2nd, 4th)
2000: 8th (3rd, 13th, 19th)
1999: 8th (9th, 5th, 12th)
1998: 20th (19th, 19th, 20th)
1997: 8th
1996: 18th
1995: 19th
1994: 16th
1989 – 1993: DNC

Last Year: 2nd from the number 17 draw

Conductors:
David Williams took the band on their 1994 debut, before David Stowell took over in 1995. David Williams returned for 1996, before Philip Bailey took over for 1997. Yet another change in 1998 saw Nigel Seaman have a go and then Bryan Hurdley took over in 1999. David Barringer was the sixth MD in 2000 before Philip Harper became the first man to do a "double" by taking the band in consecutive years in 2001 and 2002. He has remained ever since, and has the impressive run of results here to show for it.

Masters Facts:
A tale of two halves as the football pundits may say. Up to 1998 they had just the one top ten place to show for their efforts here, but since they came last but one then they have put in a real series of fine performances that have caught the ears of the judges here. Two 8th places have been followed by three consecutive 5th places in the last three years and 6th last year. Under the amended system of judging they have been placed as high as 2nd but as low as 13th.

2003 saw them repeat the form of the previous two years when two of the judges thought them as good as 3rd and 4th and 2004 when all three judges conferred they placed them a well deserved 6th. In 2005 they fell away to their worse result at the contest since 1998 by coming 12th but reversed that in fine style last year by claiming the runners up spot.

Current Form:
Brilliant. No other word for it really. The disappointment of the Mineworkers has been pushed to the very back of their minds after they have claimed a hat trick of titles in the past few months. Yeovil was a nice start of course but the two huge bonuses have been the qualification and win at Torquay and again at Blackpool last week.
On both those occasions they sounded a very high class band indeed and they must be thinking they are close on invincible at the moment. Great credit to the MD and the players, they will be looking to maintain that form here this weekend as well. Whether or not they can do it is another thing as this is a piece that asks a great deal of the very best bands and one week isn't a long time to get it up to prize winning scratch. Don't bet against them doing it though.
---
Redbridge
4BR Ranking: 40
Conductor: Melvin White

Principal Players:
Principal Cornet: Ralph Brill
Principal Euphonium: Lisa James
Soprano: Jonathan Hammond
Solo Horn: Iselin Lande
Flugel: Tim Hammiond
Solo Trombone: Suzanne Cordiner
Tuba: Dave Stokes
Baritone: Andrew Richards

Appearances: 14th time
Debut: 1990
Best Result: 8th in 1993 and 1994
Worst Result: 21st in 2006

Overall Record:
2006: 21st
2005: 10th
2004: 10th
2003: 13th (15th, 10th, 14th)
1999 – 2002: DNC
1998: 18th (10th, 15th, 19th)
1997: 19th
1996: 11th
1995: 14th
1994: 8th
1993: 8th
1992: 12th
1991: 15th
1990: 15th
1989: DNC

Last Year: 21st from a number 14 draw

Conductors:
John Clark took the band here from 1990 to 1995 before G. Wilson took over the baton from 1996 to 1998. Melvin White became their third conductor here in 2003 and has directed ever since.

Masters Facts:
Redbridge returned to the Masters after a four-year break between 1999 and 2002. They made their debut here in 1990 and had two best performances in 1993 and 1994 on 'English Heritage' and 'Montage' when they came 8th on both occasions. They dropped away a little after that and made their last outing in 1998 on 'Dances and Arias' when they came 18th, although Geoffrey Brand had them as high as 10th on the day.

They returned in 2003 and under Melvin White on 'Chivalry' to come 13th with a high of 10th from Eric Crees, whilst in 2004 and 2005 they showed consistency in coming in 10th once more. 2007 though was their worst ever result at the contest.

Current Form:
Hopefully improving. Much has been expected of Redbridge in recent years, but after so much promise there has been very little gain from the high water mark of around the end of 2005. Odd flashes here and there, but for some unknown reason it has been a struggle and that was shown at Skegness where they were way off the pace in coming 8th.
The Regionals saw them return to some sort of form in winning on their own patch against a depleted field but they once again failed to live up to expectations at the Grand Shield where they failed to trouble the judges in coming 12th. They have plenty of talented players and a fine MD but the partnership needs to click, and click fast or another lowly result may be on the cards.
---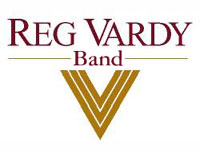 Reg Vardy
4BR Ranking: 15
Conductor: Ray Farr

Principal Players:
Principal Cornet: Brian Tait
Principal Euphonium: Paul Robinson
Soprano: Tom Glendinning
Solo Horn: Andrew Hall
Flugel: Joanne Winspear
Solo Trombone: Chris Bentham
Tuba: Steve Malcolm
Baritone: N/K

Appearances: 17th time
Debut: 1989
Best Result: 3rd in 2004
Worst Result: 20th 1995

Overall Record:
2006: 9th
2005: 6th
2004: 3rd
2003: 15th (20th, 15th, 9th)
2002: 13th (10th, 14th, 14th)
2001: 7th (8th, 9th, 6th)
2000: 16th (15th, 10th, 20th)
1999: 18th (17th, 20th, 17th)
1998: 8th (15th, 6th, 8th)
1996 & 1997: DNC
1995: 20th
1994: 13th
1993: 17th
1992: 18th
1991: 9th
1990: 12th
1989: 9th

Last Year: 9th from the number 20 draw

Conductors:
Ray Payne directed Ever Ready here in 1989, with Denzil Stephens taking over in 1990 and Stephen Tighe in 1991. Hugh Megarrell had a go in 1992 before Stan Lippeat was used in 1993 and Mark Bentham tried in 1994 and 1995. On their return in 1998 Stephen Roberts took the helm for two years before Bryan Hurdley directed their show in 2000. Brian Grant tried with the band in 2001 and then Ray Farr took over in 2002. Thankfully he remains - otherwise they would have had more conductors than the number 23 bus to Gateshead.

Masters Facts:
Not the greatest record here for Ever Ready (Reg Vardy), although that buck was certainly stopped in 2004. Apart from that excellent return and 6th in 2005 they have a best of 7th in 2001 on "Pageantry" when all three judges put them in the top ten, but they also have a few poor results as well – including last place in 1995. It has though been a bit hit or miss in their 16 attempts so far though.

Current Form:
A bit unknown. On their day this is a band that can really mix it with the biggest of banding boys in the playground, but they are also prone to trying to punch above their weight and landing on their backsides too at times.
Last year was a case in point where they never really did themselves justice on enough occasions when it really mattered. Strange that, as they have a fine line up of players and one of the most musical MDs in the business at the helm. They quite like it here though in the past few years and they may well be in line to produce another performance to remind everyone just how good they really are.
---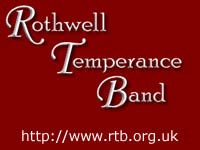 Rothwell Temperance
4BR Ranking: 18
Conductor: David Roberts

Principal Players:
Principal Cornet: James McCabe
Principal Euphonium: Andrew Marsh
Soprano: Paul Argyle
Solo Horn: Cath Roberts
Flugel: John Ward
Solo Trombone: Simon Powell
Tuba: Ed Hodkin
Baritone: Andy Padgett

Appearances: 7th time
Debut: 2001
Best Result: Winners in 2006
Worst Result: 15th in 2004

Overall Record:
2006: Winners
2005: 7th
2004: 15th
2003: 12th (12th, 5th, 20th)
2002: 12th (17th, 12th, 7th)
2001: 11th (12th, 5th, 16th)
1989 – 2000: DNC

Last Year: Winners from a number 9 draw

Conductors:
David Roberts has directed every performance of the band since 2001.

Masters Facts:
It seems that the judges didn't really know what to make of Rothwell at this contest sin their first few appearances at this contest. Their first outing saw them have a variety of placings from the three judges, Roy Newsome, James Scott and Geoff Whitham, with the senior judge James Scott placing them as high as 5th and Geoff Whitham placing them as low as 16th, whilst in 2002 they were as high as 7th from James Scott but as low as 17th from Eric Crees.

It continued in 2003 when Eric Crees had them as high as 5th, whilst John Berryman and David Read placed them 12th and 20th respectively. More recently they came 15th in 2004, but improved that greatly to come 7th in 2005. The win last year confirmed that they have perhaps finally cracked the secret to Cambridge success.
Current Form:
Decent with a hint of even better things come. As always, Rothwell tend to hide their talents well, although it must be said that they are no longer a 'dark outsider' when it comes to major contests anymore.
There is enough talent and hard work here to mix it with the best on a regular basis (they were very good, but very unlucky at London late last year), even though last year's victory here for many was a bit of a surprise. Just have a look around the stands and you see a great deal of talent as well as experience whilst the MD is one of the safest pair of hands in the business. Don't be surprised if they put up one heck of a spirited defence of their title.
---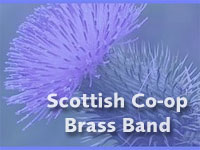 Scottish Co-op
4BR Ranking: 8
Conductor: Alan Ramsay

Principal Players:
Principal Cornet: Jim Hayes
Principal Euphonium: Alison Bonnar
Soprano: Caroline Tennant
Solo Horn: Rachel Love
Flugel: Andrea Casey
Solo Trombone: Paul Kiernan
Tuba: Jonathan Gawn
Baritone: Graham Dow

Appearances: 3rd time this year
Debut: 2005
Best Result: Winners in 2005
Worst Result: 4th in 2006

Overall Record:
2006: 4th
2005: Winners

Last Year: 4th off number 4 draw

Conductors:
Nicholas Childs conducted the band on its first two outings at the contest whilst Alan Ramsay takes over this year.

Masters Facts:
Just the one appearance and just the one win. Can't get much better than that.

Current Form:
Getting better if not quite in the very best of health. Co-op is another band that has the ability to win any contest they enter – and they have the record to prove it. 20076 though has been a bit hit or miss so far with them missing out at the Scottish Regional Championship, but showing a great deal of character at the Europeans earlier this month.
If they play like that again then they should be more than capable of making it into the top six once more, but another win may be asking a bit too much of then at present. Lots of talented players around the stands and a determined and talented bloke with the baton. Scottish grit and determination may well prove beneficial this weekend.
---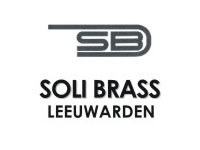 Soli Brass
4BR Ranking: 90
Conductor: Frans-Aert Burghgraef
Principal Players:
Principal Cornet: Johan Breetveld
Principal Euphonium: Hendrik de Boer
Soprano: Dirk Vincken
Solo Horn: Jan Sietse Haarsma
Flugel: Eelko Hallema
Solo Trombone: Ytzen Kuike
Tuba: Marco de Vries
Baritone: Chris van der Veen

Appearances: Debut

Overall Record: Debut
Last Year: Did not compete

Conductors:
Frans-Aert Burghgraef conducts the band this year.
Masters Facts:
Debut
Current Form:
Decent enough if the recent history is anything to go by. They came 3rd at the Dutch Championships late last year and in 2006 put in a very decent show at the Europeans to come home in 8th place overall.
Lots of experienced players in the ranks, but they will have to up their form considerably if they are to make a real mark here this weekend.
---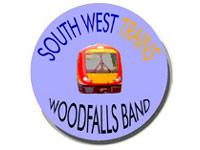 SWT Woodfalls
4BR Ranking: 37
Conductor: Dr Nicholas Childs
Principal Players:
Principal Cornet: Babara Camps
Principal Euphonium: Graham Lawrence
Soprano: Mark Pye
Solo Horn: Trish Chislett
Flugel: Chantal Pye
Solo Trombone: Scott Stewart
Tuba: Terry Cawte
Baritone: Colin Howell

Appearances: 11th time
Debut: 1997
Best Result: 4th in 2004
Worst Result: 21st in 2003

Overall Record:
2006: 17th
2005: 13th
2004: 4th
2003: 21st (18th, 18th, 17th)
2002: 15th (11th, 11th, 20th)
2001: 20th (19th, 21st, 17th)
2000: 18th (20th, 18th, 12th)
1999: 9th (12th, 10th, 6th)
1998: 15th (16th, 16th, 10th)
1997: 13th
1989 – 1996: DNC

Last Year: 17th from a number 10 draw

Conductors:
Melvin White in 1997 and 1998, Steve Sykes in 1999, Mike Fowles in 2000, Maj. Peter Parkes in 2001, David Hirst in 2002 and Rob Wiffin in 2003. Steve Bastable became the seventh man in 2004 and Frank Renton directed in 2005. The merry-go-round continued in 2006 with Dave Barringer and Nicholas Childs take the helm this year. How many is that again?

Masters Facts:
Also rans until the brilliant display in 2004 when they fully deserved their 4th place under Steve Bastable. The band hadn't really made any mark since their debut in 1998 with a best result of 9th place in 1999 on 'Tristan Encounters'. Since then they had had a couple of lowly outings with last place in 2003 and last but one in 2001. The best individual placing under the old amended judging system was 6th from James Scott in 1999, but that all changed in 2004. 2005 though saw a return to the midfield and 13th place and last year they fell away even further to 17th.

Current Form:
OK only it seems. Yeovil at the start of the year was pretty average by anyone's opinion but they did show tantalising glimpses of what they are capable of at Torquay when they delivered a bit of a cut and make do performance in terms of technicalities but one that musically was very neatly done. It didn't quite get them to London though.
This piece may well suit their strengths – and they have many around the stands too with classy players in all the main solo positions. Nicholas Childs will surely boost their confidence and deliver a performance of merit, but will it be enough? Surely better than last year for sure, but it would be a major surprise if they repeat the form of 2004.