2007 English National Championships - The Adjudicators
25-Jun-2007
There will be three wise men in the box at Preston at the weekend – and all three know what it takes to make a winning performance too.
---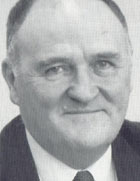 William Relton:
William Relton is a member of the Council of the Royal Albert Hall and is included on the Panel of Assessors for the Arts Council of England "Arts for Everyone" Lottery Fund.
His lifetime involvement in music started at the age of fourteen when he joined the Brighouse and Rastrick band, being appointed solo cornet at the age of seventeen. After National Service, he took up the post of Sub Principal Trumpet and Principal Cornet of the Birmingham Symphony Orchestra and left the CBSO after three years to take up one of the first £1,000 bursaries at the Royal College of Music.
During his studies at the college, William Relton played with all the major London orchestras and for one season was at the Royal Opera House, Covent Garden. He joined the Orchestra of Sadlers Wells Opera (now ENO) where he was Principal Trumpet.
In 1957 he joined the BBC, first as a player in the BBC Concert Orchestra, being later appointed music producer. In 1970 he became Orchestra Manager of the BBC Symphony Orchestra and was promoted to General Manager in 1975. He has worked with all the great conductors of our day, from Ashkenazy, Bernstein and Boulex to Zender and Zinman, and was successful in appointing both Gennadi Rozhdesvensky and Sir John Pritchard to the post of Chief Conductor of the BBC Symphony Orchestra. He was responsible for all the Orchestra's activities including tours of Australia, China, Jpan and most European countries.
He left the BBC to take up the post of General Manager of the Eastern Orchestral Board, where he was responsible for the financing of some 250 concerts per year given by professional symphony and chamber orchestras.
Recently he has devoted more time to conducting and adjudication, and is on the Management Committee of the Donatella Flick Conductors Competition.
William Relton has been a familiar face in the "box" at the since he made his "debut" in 1977 with Havelock Nelson and Buxton Orr. Since then he has appeared on another 15 occasions, including 9 years in a row from 1986 – 1994 and a further four consecutive years from 1997 – 2000. He has also adjudicated at the Open, Masters and European Championships as well as contests at all levels throughout Europe and the World.
---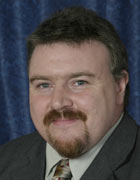 Alan Fernie:

Alan Fernie was born in the Scots mining village of Newtongrange. At the age of 13 he learned to play trombone both at school and with the local brass band, and he went on to study music in Glasgow and London.
After a short period as an orchestral musician, Alan moved into instrumental education, spending over 20 years teaching in schools all over the East of Scotland. It was during this time that he began conducting, and he has since directed bands at all levels, winning many awards.
He began writing for brass whilst still a student, and his music is now published, performed and recorded throughout the world.
Alan now lives in the Scottish Borders, working as a freelance musician. He is principally a writer, but also finds time to conduct, teach, perform, adjudicate, lecture and act as compere throughout the UK and beyond.
---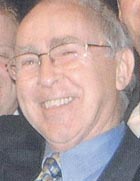 John Berryman:

As a player John's first involvement with brass bands came in his native Cornwall at the age of eight, as a cornet player with Camborne Town Band.

His rapid progress saw his appointment as Principal Cornet of the National Youth Brass Band of Great Britain prior to becoming Principal Cornet of the famous Munn and Felton Band (later GUS Footwear) under the direction of the late and great Stanley Boddington. He held this position for a period of ten years, and during this time he toured many countries, including Switzerland, Denmark and Holland.

In the contest field and with John at the helm, the band won the National Championships on three occasions. He was also the leader of the famous GUS Quartet, winning a hat trick of National Quartet titles in 1666-1968. A highlight of his solo career was appearing as Guest Soloist in the Gala Concert at the Royal Albert Hall.
John was employed as a full time tutor of brass instruments for Northamptonshire County Council for 29 years with responsibility for directing and training the very successful County Youth Brass Band.

As a conductor, John has enjoyed considerable success in partnership with a number of top class bands, including Bodmin Town, Grimethorpe Colliery, William Davis Construction and his old band at GUS, who later became the Travelsphere Band. Laterly he has worked on a freelance basis. Most notably with the Kibworth Band, leading them to a number of successes.

In 1987 John was awarded the prestigious Iles Medal from the Worshipful Company of Musicians in recognition to his services to the brass band movement and in 2004 he was awarded the All England Masters Dedicated Service Award. He remains today one of the most popular band trainers and personalities in the banding world.