2007 English National Championships - Runners and Riders
25-Jun-2007
15 of the best bands in England line up to see which one of them can be crowned the National Champion of their country and win a trip to Stavanger 2008.
---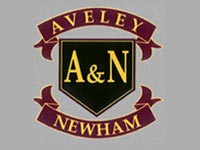 Aveley and Newham
4BR Ranking: 28
Conductor: Nigel Taken
Principal Players:
Principal Cornet: Gavin Hall
Principal Euphonium: Derek Kane
Soprano: Andrew Bannister
Solo Horn: Kelly Ann Harrison
Flugel: Dave Lewis
Solo Trombone: Nick Lloyd
Tuba: David Klein
Baritone: Brian Vincent
Appearances: Debut
Debut: 2007
Best Result: N/A
Worst Result: N/A
Overall Record: N/A
Last Year: Did not qualify

Form Guide:
Waiting, waiting, waiting. One of these days Aveley are going to show the form that was so impressive in getting them to the British Open last year- but that was now well over 12 months ago and since then they have at times been woeful.
All good bands have ups and downs, but apart from a run of the mill qualification at Stevenage in a weakened area contest they have slid further and further off the pace at the major contests. They were a mile off at Cambridge where they seemed totally unable to get to grips with the demands of a lyrical test piece.
This one may suit them better, although they came 17th on it when it was used at the Nationals in 1997, so who knows? The talent and the commitment to the cause is there for certain, but the form may be as elusive as ever.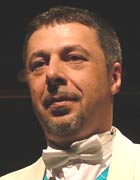 Conductor: Nigel Taken

Nigel studied trumpet at the Coventry School of Music, and later the London College of Music under trumpet professor Dennis Egan. Before moving to London, Nigel's banding experience began with the City of Coventry Band as their flugel soloist at the age of 15, playing regularly with Harry Mortimer's 'Men of Brass' and his 'All Star Brass'.
Nigel works as a music teacher and is Head of Brass at Goffs School in Hertfordshire. He is in great demand as a band trainer and conductor and has achieved success at the highest level. He has worked with many bands in a professional capacity, and is currently the Music Director of the Aveley and Newham Band.

4BR Player to watch out for: Andrew Bannister (soprano). On a day when a top class soprano cornet is an essential Aveley are well blessed by a gifted performer. If he can play to the top of his form then all may not be lost for the band.
---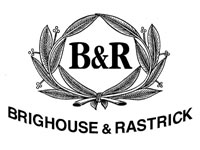 Brighouse and Rastrick
4BR Ranking: 6
Conductor: Alan Morrison
Principal Players:
Principal Cornet: Stephen Wilkinson
Principal Euphonium: Michael Howley
Soprano Cornet: Nigel Fielding
Solo Trombone: David Robbins
Solo horn: Melvyn Bathgate
Flugel horn: David Moore
Solo Baritone: Leigh Baker
Eb Tuba: Martin Gill

Appearances: 2nd time
Debut: 2006
Best Result: 2nd
Worst Result: N/A
Overall Record:
2006: 2nd (I. McElligott) (6)
Last Year: 2nd from number 6 draw

Form Guide:
Possibly inspired. If they perform like they did at Gateshead and Bradford then the English National trophy may well be finding itself a new home come Saturday night in West Ridding.
The band seems to have found the ideal person to harness their undoubted talents in Alan Morrison, a musician who knows that it takes more than just a large dollop of latent skill to become very successful. At Bradford in particular they were compact and controlled without losing that Briggus ability to thrill the pants off.
More of that could be just what is needed as they have the personnel to make a real mark and improve a place from last year and take that title. The band did win on the piece at the Nationals in 1997 too, so can they repeat that achievement here this time around?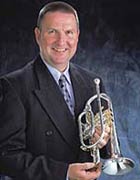 Conductor: Alan Morrison

Alan Morrison is the Musical Director and Principal Conductor having previously served the band as Principal Cornet for a number of years. He continues to be in demand as a soloist, conductor and adjudicator having travelled the world as well as the length and breadth of Great Britain featuring in many festivals and gala concerts.

He is a frequent tutor and regularly acts as cornet tutor to the National Youth Bands of Great Britain and Switzerland. A music examiner for the Associated Board of RSM he also visits educational establishments giving recitals, masterclasses and external examining, and has adjudicated at all levels at home and abroad, including the National Championships of both Australia and New Zealand and the US Open.

Alan has recorded seven solo albums and pioneered a teaching video that has proven very successful. He also regularly features on light music recordings for the BBC with various ensembles including big bands and orchestras. Alan also won the inaugural Fodens Richardson award for new arrangements with his stunning version of Over the Rainbow.

4BR Player to watch out for: Stephen Wilkinson (principal cornet). A young man who has taken over the top chair from the MD with real aplomb. Lovely true cornet sound and a mature head on his shoulders too.
---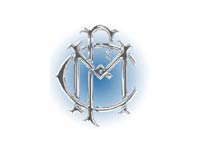 Carlton Main Frickley Colliery
4BR Ranking: 11
Conductor: Frank Renton
Principal Players:
Principal Cornet: Kirsty Abbotts
Principal Euphonium: David Belshaw
Soprano: Claire Jenkins
Solo Horn: Andrew Dickinson
Flugel: Janet Lewis
Solo Trombone: Kevin Holdgate
Tuba: Ben Dixon
Baritone: Bob Archer
Appearances: Debut
Debut: 2007
Best Result: N/A
Worst Result: N/A
Overall Record: N/A
Last Year: Did not qualify

Form Guide:
Excellent and continuing to improve. A couple of years ago Carlton Main was really struggling – now they are a band to fear at every contest they enter.
The turnaround has been based on hard work, a committed group of talented players and some intelligent recruiting of conducting talent. At Bradford they were excellent value in coming 4th - just missing out on a trip to London. At the Masters a few weeks ago they showed considerable quality in pushing the eventual winners Fodens all the way. These performances were under the baton of Russell Gray, and he is in another camp this weekend, so how will they fare?
Frank Renton is an interesting choice – a bit of a maverick at times in front of a quality band, but someone who can still inspire, and we think he will be relishing the chance to do that here. He seems to like the piece given past form as he directed the unfancied Kirkintilloch to 4th place at the Nationals in 1997, so who knows?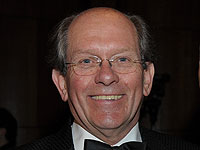 Conductor: Frank Renton
Born in 1939, Frank Renton began to study the piano at age seven, and had his first trumpet lesson on his tenth birthday.
He earned a living as a professional trumpet-player, gaining conducting experience where possible and in 1967 won a Competition for Young Conductors at the Edinburgh Festival. Appointments followed in Germany and in Singapore, and after his return to England ran a music school in York, played with Versatile Brass, and eventually began working with the BBC Concert and Radio Orchestras as well as Grimethorpe Colliery Band.

In 1985 he become Principal Conductor of the Royal Artillery Orchestra, and in 1992 he made the decision to concentrate entirely on conducting and broadcasting. He is a member of the Worshipful Company of Musicians, and in 1989 became a Freeman of the City of London. He continues to present BBC Radio 2 Listen to the Band.
4BR Player to watch out for: Kirsty Abbotts (principal cornet). Carlton Main has a number of quality players, but this is a real class act whenever we hear her play. Led the band brilliantly at the Masters.
---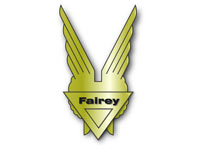 Fairey
4BR Ranking: 10
Conductor: Major Peter Parkes
Principal Players:
Principal Cornet: Mike Eccles
Principal Euphonium: David Belshaw
Soprano Cornet: Neal McNulty
Solo Trombone: Lisa Sarasini
Solo horn: Chris Pannell
Flugel horn: Lucy Murphy
Solo Baritone: Mike Wells
Eb Tuba: Richard Evans
Appearances: 2nd time
Debut: 2006
Best Result: 4th
Worst Result: N/A
Overall Record:
2006: 4th (Simon Stonehouse) (14)
Last Year: 4th off number 14 draw

Form Guide:
Interesting. If they perform like they did at Cambridge then with a bit of luck they will be right up there come the results. There the Major really produced a reading of lyrical intensity that impressed many (although not the three men in the box) and they could count themselves more than a touch unfortunate that they didn't come higher than 8th.
That said though they weren't too impressive at the Areas and failed to make it to London for the first time in ages. A partnership that is growing in confidence now that they seem to be a bit more settled player wise, they still cannot afford to lose the hard earned ground they have just achieved then.
Lots of quality players around the stands and some wonderful 'older heads' keeping things in check. This may suit the band and the conductor once more (Fairey's was runner up at the Nationals in 1997 – the MD came 7th with Grimethorpe).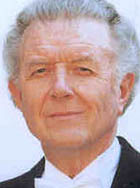 Conductor: Peter Parkes

Peter Parkes came to brass bands from the Army, where he directed many famous bands, including the Royal Engineers and Her Majesty's Grenadier Guards. In 1975 he was invited to take the Black Dyke Band at the Royal Albert Hall for the National Finals, and so began 14 yeas of almost unparallel success. When he left the band in 1989 they had won 18 major titles in 39 major contests.
A move to Williams Fairey led to further success with a historic 'treble' achieved in 1993/4 and he also tasted success with bands such as Grimethorpe Colliery and Whitburn too – taking the latter to 8 Scottish Championships.
He continues to be in demand throughout the UK and abroad and has adjudicated at many major events as well as having the time to record over 70 LPs and 60 CDs.
4BR Player to watch out for: Lucy Murphy (flugel horn). One of the most refined and classy sounding flugel horn players around – rock solid technique and a tone to die for. Even a snippet of playing will contain more musical content that some other could manage in a whole piece.
---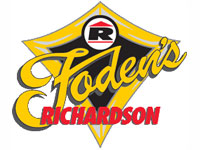 Fodens Richardson
4BR Ranking: 4
Conductor: Garry Cutt
Principal Players:
Principal Cornet: Mark Wilkinson
Principal Euphonium: Glyn Williams
Soprano: Alan Wycherley
Solo Horn: George Thackray
Flugel: Helen Fox
Solo Trombone: John Barber
Solo Baritone: Helen Tyler
Tuba: Les Neish
Appearances: 2nd time
Debut: 2006
Best Result: Winners
Worst Result: N/A
Overall Record:
2006: Winners (G. Cutt) (10)
Last Year: Winners off number 10 draw

Form Guide:
The short priced favourite? The newly crowned Masters Champion comes here full to the brim with confidence – and it isn't misplaced either. The band seems to be getting better and better as the year unfolds too with a solid win at Blackpool followed by excellent form at the Europeans and that classy victory at Cambridge.
Garry Cutt has brought precision and discipline as well as clear and intelligent thinking in approach to the test pieces they play – no artificial enhancements, just an emphasis on quality playing. His players have responded well too with the soloists performing excellently and being backed up with a solid ensemble.
They came 3rd on this piece back in 1997 off a number 2 draw, although this MD didn't make an appearance that year with any band. If they play to form, then even an early draw may not be enough to stop them from retaining their title.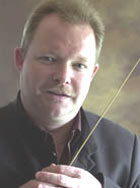 Conductor: Garry Cutt

Since graduating in the early 1980's, Garry Cutt has developed a reputation as one of the banding worlds most respected and successful conductors. His time with the Marple Band resulted in many contest success including their British Open victory of 1996. This was his second "Open" title, having previously won with Kennedy's Swinton Band in 1989.
He was appointed MD of Grimethorpe Colliery Band in 1991, a position he held for twelve years. He has an enviable reputation on the concert platform, cemented by six victories at Spennymoor Brass in Concert and in 2003 was awarded the Iles Medal in recognition of his services to the Brass Band movement.
Garry continues to be Associate Conductor of The National Youth Brass Band of Great Britain, working closely with Elgar Howarth, something of which he is very proud and guided Fodens Richardson to their first British Open in 40 years in 2004 – his third win at the world's most famous contest.
4BR Player to watch out for: Mark Wilkinson (principal cornet). The best top man in the country on current form. Rock solid and inspired on each occasion we have heard him this year.
---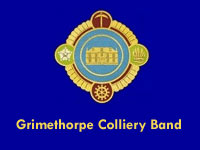 Grimethorpe Colliery
4BR Ranking: 3
Conductor: Allan Withington
Principal Players:
Principal Cornet: Roger Webster
Principal Euphonium: Michael Dodd
Soprano Cornet: Kevin Crockford
Solo Trombone: Richard Brown
Solo horn: Martin Armstrong
Flugel horn: Andy Holmes
Solo Baritone: Robert Blackburn
Eb Tuba: Shaun Crowther

Appearances: Debut
Debut: 2007
Best Result: N/A
Worst Result: N/A
Overall Record: N/A
Last Year: Did not qualify

Form Guide:
Mercurial. If they can produce the form that saw them play to such fantastic effect in 2006 then there may be little need for the men in the box to look elsewhere for their winner. However, if they perform here with such error strewn abandon as they did at Bradford then the wheels could fall off quicker than a circus clown's car.
There they had one of those days when nothing went right - even the MD got it wrong, so both parties will be keen to show that they are back on form. They have all the class and talent anyone could wish for and an MD with a rare ability for finding the music in even the most obscure places.
Back in 1997 the band came 7th at the Royal Albert Hall, but the winning conductor that day just happened to be a certain Mr A. Withington. What's the odds on him leading Grimethorpe back to the European this time then?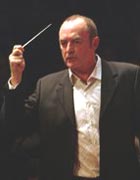 Conductor: Allan Withington

Allan Withington is one of the finest conductors in the banding world as well as being one of the most successful. His playing career saw him play Principal Cornet at many of the top bands in the country including Wingates and Fodens, whilst he currently the Principal Trumpet of the Bergen Philharmonic Orchestra. He studied at Salford College under the tuition of Roy Newsome and has also played for the London Symphony Orchestra.

His conducting career really blossomed when he took over the role of Musical Director of the Brighouse and Rastrick Band and in his long association with them he led them to two National titles, three All England Masters titles, a European success and two Yorkshire titles. He was appointed Musical Director of the Williams Fairey band in 2002 and led them to the National title later that year and repeated the feat twelve months later.

He has lived in Norway for many years and has been one of the most successful conductors in their banding scene leading firstly winning three National 2nd Division titles in a row with Tertnes twice and Krohnengen once between 1984 and 1986 before winning the Elite title in 2002 with Manger and latterly with the Stavanger Band. He became Musical Director of the Grimethorpe Band in 2006 leading them to success at the Regional Championships and National Finals in London later the same year.

4BR Player to watch out for: Kevin Crockford (soprano). Since coming back to Grimey he has been playing like a man possessed. Quality, quality, quality.
---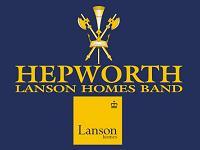 Hepworth (Lanson Homes)
4BR Ranking: 20
Conductor: Mark Bentham
Principal Players:
Principal Cornet: Robert Westacott
Principal Euphonium: James Fieldhouse
Soprano: Mark Smedley
Solo Horn: Rebecca Langdon
Flugel: Maria Beazer
Solo Trombone: Yvonne Embury
Solo Baritone: Nicholas Young
Tuba: John Pullin
Appearances: 2nd time
Debut: 2006
Best Result: 7th
Worst Result: N/A
Overall Record:
2006: 7th (M. Bentham) (7)
Last Year: 7th off number 7 draw

Form Guide:
Puzzling. Play like they have done just about anywhere in the last 12 months or more and Hepworth will be up and around the prizes come the announcement of the results for certain. Play like they did in Cambridge where both band and MD got it so wrong then they may as well play and go home in time for tea.
The Corn Exchange performance was awful and so out of character too, lacking all the attributes that have made them such a successful band in recent times. At Bradford they were excellent, and if they have put on their thinking caps this time then they have all the requisite strength around the stands to make a real impression here – fine soloists, strong ensemble, commitment and attention to detail - as long as they don't overcook it.
One terrible performance doesn't make Hepworth a poor band, but they need to show that Cambridge was just a blip on the contesting radar that has been so accurate in pin pointing success previously.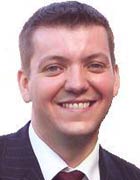 Conductor: Mark Bentham
Mark was appointed MD in 2001 and since then the Band has achieved a number of notable successes, including third place at the 2003 Senior Cup, winning the Scottish Open and latterly the Grand Shield.
Mark is from the North East, but now lives in Huddersfield and teaches music at Holmfirth High School, and studied music at Huddersfield University, specializing in performance and composition.
Mark has had many successful years as a player with Black Dyke Mills, Leyland, and most recently, Brighouse & Rastrick. He became the youngest conductor to appear at the All England Masters at the age of 22 when directing the Ever Ready Band.

4BR Player to watch out for: James Fieldhouse (euphonium). A young player growing in stature and maturity and who now leads the bass end of the band with more than a hint of class and confidence.


---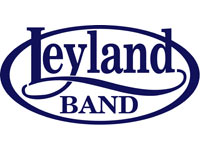 Leyland
4BR Ranking: 9
Conductor: Russell Gray
Principal Players:
Principal Cornet: Andy Lord
Principal Euphonium: Brenden Wheeler
Soprano Cornet: Matthew Balsom
Solo Trombone: Richard Walker
Solo horn: Leslie Howie
Flugel horn: Nicky Longden
Solo Baritone: Katrina Marzella
Tuba: Chris Doran
Appearances: 2nd time
Debut: 2006
Best Result: 3rd
Worst Result: N/A
Overall Record:
2006: 3rd (Russell Gray) (5)
Last Year: 3rd off number 5 draw

Form Guide:
Unfulfilled. This time last year Leyland were playing on vapours as the tank was squeezed empty by too many contest commitments in too short a space of time. Not so now, but still they haven't quite achieved what they would have set out for themselves at the beginning of the year.
A decent performance at Blackpool made sure they would head for London, but they seem to be cursed to spend a contesting eternity at the same venue come the Grand Shield. Unlucky this year perhaps, but the result was the same – no British Open. To lose out once as Lady Bracknell may have said, is unfortunate, but twice seems like carelessness.
However, they have the quality in front and behind the stands, a real sense of determination and are perhaps due a bit of luck. They came 3rd here last year and were good value for it too – more of the same or perhaps even better may be on the cards on their home patch.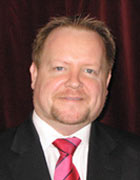 Conductor: Russell Gray

Russell Gray began his musical education in 1977 and aged 17 moved to England and joined Black Dyke Mills Band. Ever since he has been recognised for his soloist abilities, delivering masterclasses, recitals, and gala concert performances all over the world.
In 1999, he ventured on a tour of Australia, New Zealand, America, Canada and the United Kingdom. It included approximately 50 formal concerts and 60 school concert appearances.
From 1998 through to 2001 he lived in Norway and was the MD of the Stavanger and Sola Brass Bands.
In 2002 Russell became the MD of the Fodens Band, leading them to a number of major successes, including the Master Championship, whilst since 2003 he has been working as a freelance conductor and soloist. He conducted the Leyland Band to victory at the 2005 National Championships of Great Britain and has won premier National Championships in five major banding countries, including Norway and France.
4BR Player to watch out for: Brenden Wheeler (euphonium) Once a bit of an enfant terrible he has since matured into a wonderfully gifted performer - relaxed yet as solid as Ayres Rock on stage. Now we are starting to hear the very best of him.
---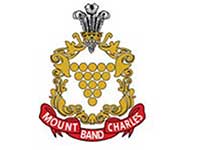 Mount Charles
4BR Ranking: 23
Conductor: Andrew Duncan

Principal Players:
Principal Cornet: Ian Thomas
Solo Euphonium: Neil Pascoe
Solo Horn: Sarah Whitehead
Soprano: Jon Small
Flugel: Yasmin Stevens
Solo Trombone: Martin Saunders
Solo Baritone: Terry Sleeman
Tuba: Shaun Woodland

Appearances: 2nd time
Debut: 2006
Best Result: 11th
Worst Result: N/A
Overall Record:
2006: 11th (Nigel Weeks) (12)
Last Year: 11th off number 12 draw

Form Guide:
Patchy. Not a year of contesting success so far to set fear beating in the hearts of their rivals here this weekend.
Torquay saw perhaps the best of them in qualifying for London with a performance full of character and drive under Andy Duncan, but they were so-so at Blackpool and the Grand Shield in coming 9th under Garry Cutt. On their day they have the ability to punch well above their weight, but they are now competing against bands that don't often lose out to so called 'lightweights'.
Last year they didn't really come to grips with the piece or the occasion for that matter and the recent defeat at Bugle won't have done the confidence a great deal of good either. In need of a decent return to put their year back on track.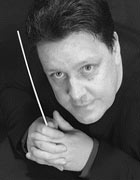 Conductor: Andrew Duncan
After learning to play the trombone at primary school Andrew went on to study music at Napier University in Edinburgh and at the Guildhall School of Music and Drama in London.

In 1984 he became Principal Tuba with the Hallé Orchestra, a post he held until 2000. Andrew was professor of Tuba at The Royal Northern College of Music, The University of Salford, Chethams School of Music and Huddersfield University. In addition he has given Master classes and recitals all over the UK, and abroad.

In 1995, Andrew started an MA course in composition at Salford University and it was during this time he began to write and arrange for Brass Band. His success in this field is impressive, particularly in the Spennymoor Brass in Concert competition where he has won the prize for the best new arrangement six times, consecutively from 1996-2000 and once again in 2002.

4BR Player to watch out for: Shaun Woodland (Eb tuba). A fine player, who may look as if he has just come off the surfboard tackling the waves, but is one of the most consistent and talented tuba players around.
---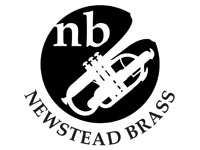 Newstead Welfare
4BR Ranking: 57
Conductor: Duncan Beckley

Principal Players:
Principal Cornet: Kirk Turner
Principal Euphonium: Lyndon Cooper
Soprano Cornet: Philip White
Solo Trombone: Colin Davenport
Solo horn: Sandra Kowalenco
Flugel horn: Michael Cordon
Baritone: Mark Astle
Eb Tuba: Paul Whyley

Appearances: Debut
Debut: 2007
Best Result: N/A
Worst Result: N/A
Overall Record: N/A
Last Year: Did not qualify

Form Guide:
Troublesome. Perhaps a year too late for this contest? 12 months ago things were really on the up for Newstead as they impressively took the Regional title and went on to win the Senior Cup. This year though they came 6th at Burton upon Trent and didn't make any sort of mark in the Grand Shield, though admittedly against higher-class opposition.
Unfortunately, an even higher class of rival awaits them here so it could be hard work for even this well organised, hard working and fully committed band and MD to make anymore of an impression than last year's Midland representatives did in coming last and last but one.
The talent is there in front and around the stand, but that may not be enough on this occasion.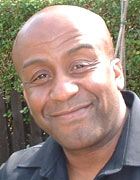 Conductor: Duncan Beckley

Duncan was born in London, but his family moved shortly afterwards to Wakefield, West Yorkshire and his love for music grew into a passion and a profession. He started playing the Flugel horn at ten years of age and progressed to the tuba, which he played with many brass bands. He is now a conductor, band trainer, teacher and adjudicator and travels widely conducting bands throughout Great Britain and Northern Ireland.
Newstead's recent success in winning the Championship section at the Midland Area Championships gives Duncan the unique honour if having won an Area championship at every level.

Duncan is also a member of the Association of Brass Band Adjudicators (ABBA) and is in increasing demand in this role which he greatly enjoys, having judged at National and Area contest level.
4BR Player to watch out for: Kirk Turner (principal cornet). Has impressed many seasoned observers with his playing for some time now and leads the band wonderfully well. If he gives the lead then others will surely follow suit.
---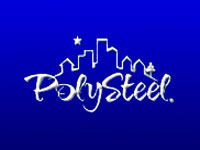 PolySteel
4BR Ranking: 13
Conductor: Philip Harper
Principal Players:
Principal Cornet: Chris Howley
Principal Euphonium: Andy Hicks
Soprano: Spencer O'Leary
Solo Horn: Vicki Reynolds
Flugel: Danny Winder
Solo Trombone: Nathan Jenkins
Solo Baritone: Carolyn Chandler
Tuba: Tom Devoran
Appearances: 2nd time
Debut: 2006
Best Result: 8th
Worst Result: N/A
Overall Record:
2006: 8th (Philip Harper) (11)
Last Year: 8th off number 11 draw

Form Guide:
Very good, if a little in need of a rest? PolySteel come to Preston hoping to round off the first part of the 2007 contesting season in fine style. They should be proud of their efforts so far, winning at Yeovil, Torquay and Blackpool, but the warning signs were there to be heard at Cambridge where they sounded tired and under prepared.
Those with a sympathetic disposition would argue that they were about running on empty by then after their contesting exertions, but the more cynical would suggest if they are really to make an impression at the highest level then they should be able to produce two quality performances in two weeks – especially as they had the pieces on the stands for some time.
The jury may still be out on that one, but they were well off the pace at the Corn Exchange in coming 13th. They played this piece at the 1997 Finals coming 10th off the number 1 draw, so they won't want that to happen here if they are improve on last year's 8th place.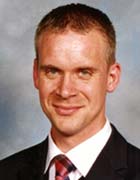 Conductor: Philip Harper

Philip Harper was born in Oxfordshire and played tenor horn with Castle Point and Aveley Bands as well as the NYBGB.
In 1995 he won the 'Best New Arrangement' prize at the Brass in Concert Championships, a prize he won again in 2003. After working in Japan he became Composer in Residence of the Flowers Band, Between 1998 and 2000, Philip was the Musical Director of the Thornbury Band and was appointed the Musical Director of the Flowers Band in 2001.
Under his baton, they have been Wychavon Festival Champions, Welsh Miner's Contest Champions the Yeovil Entertainment Champions. Nationally the band have achieved top 6 places at the All England Masters, won the Butlins Mineworkers Championship and in 2006 won the Grand Shield.

4BR Player to watch out for: Vicki Reynolds (tenor horn). A super young player full of talent and with the ability to really shine when the pressure is on – as she has shown all year so far.
---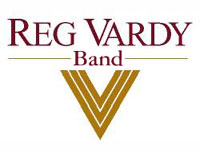 Reg Vardy
4BR Ranking: 19
Conductor: Ray Farr
Principal Players:
Principal Cornet: Brian Tait
Principal Euphonium: Sindre Dalhaug
Soprano: Tom Glendinning
Solo Horn: Andrew Hall
Flugel: Joanne Winspear
Solo Trombone: Chris Gomersall
Solo Baritone: Laura Boyle
Tuba: Steve Malcolm
Appearances: 2nd time
Debut: 2006
Best Result: 6th
Worst Result: N/A
Overall Record:
2006: 6th (Ray Farr) (4)
Last Year: 6th off number 4 draw

Form Guide:
Starting to make for depressing reading. With the exception of the Regionals where they won but still didn't really shine, Reg Vardy has struggled in 2007 to produce the form that both they and everyone else knows they are more than capable of.
They will have to snap out of the doldrums soon as if they continue to perform as haplessly as they did at Cambridge where they were awful, they could well be in real danger of losing their place at the British Open too.
Why it has come to this it's hard to fathom out as they have a fine team of soloists, solid ensemble and a top notch MD, but something is not right and confidence is at a low ebb. 6th place here last year was a fine return and what would they give to repeat that this time around.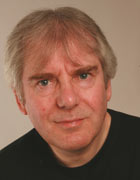 Conductor: Ray Farr
Ray Farr was educated at the Birmingham School of Music and at the Royal Academy of Music. After 10 years playing with the BBC Radio Orchestra he started his career as a conductor.

He has appeared in concerts around the world and in some of the finest concert halls and has gained a reputation as a stylish conductor and a planner of interesting concert programmes ranging from light music to "avant-garde". He is equally adept in Classical and modern music and has conducted opera, ballet and oratorio. In 1988 he won a special Arts Council Award to study contemporary music with Edward Gregson and Jorma Panula, at Helsinki's Sibelius Academy.
He has conducted at many important and has made several CDs and TV appearances. He has appeared with many orchestras, including the BBC Radio Orchestra and the Stavanger Symphony Orchestra. Today, he is a busy, freelance conductor, based back in the UK and now as Musical Director of the Reg Vardy Band and heading an exciting new music course at Durham University.
4BR Player to watch out for: Brian Tait (principal cornet). If he is on song then Reg Vardy are on song. At his best there aren't too many as good as him in the country and he has continued to be a beacon of solid endeavour even during these troubled times.
---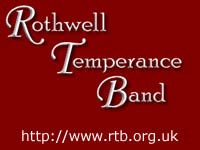 Rothwell Temperance
4BR Ranking: 14
Conductor: David Roberts
Principal Players:
Principal Cornet: James McCabe
Principal Euphonium: Andrew Marsh
Soprano: Paul Argyle
Solo Horn: Les McCormack
Flugel: John Ward
Solo Trombone: Andy White
Tuba: Ed Hodkin
Baritone: Andy Padgett

Appearances: Debut
Debut: 2007
Best Result: N/A
Worst Result: N/A
Overall Record: N/A
Last Year: Did not qualify

Form Guide:
Suspiciously good. No band will come to Preston better prepared and if they show the type of form that they did so splendidly at Cambridge a few weeks ago then another high placing come the results will surely be on the cards.
There they showed what the virtues of solid ensemble, secure soloists and an intelligent approach to the score by the MD can do – a podium place. Others should take note. They are a band that knows it strengths and plays to them, led by a conductor of understated quality.
2007 has been a pretty decent year so far (they were very good as Bradford too) with the feeling that there is more to come. No longer a dark horse, more a quality stayer with the ability to run on right to the finishing tape.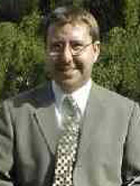 Conductor: David Roberts

David Roberts started his playing career with the Rothwell Temperance Band progressing through the Junior Band to become the principal cornet player at the age of 14. In 1984 he left the band to study music at Manger Folkehogskule, Norway.
On his return, he joined the Yorkshire Imperial Band and the National Youth Band of Great Britain, and won the best instrumentalist at the North of England Solo Championships. In 1990 he moved to the Black Dyke Mills Band and won the European, British Open and National Championships. In 1995 he was part of the band's wonderful grand slam year.

David is a brass teacher at Leeds Grammar School and also Bradford Grammar School, and is also a tutor with the National Youth Brass Band. He began conducting in 1993 and a has guided the band to no less than sixteen victories including four Yorkshire Championships and the 2006 "International Masters".

4BR Player to watch out for: Paul Argyle (soprano). He may not look the smartest on stage minus his dicky bow, but what a classy player. Solid and secure under pressure with the ability to really shine when it counts.
---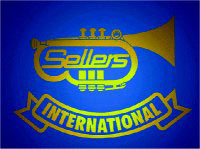 Sellers International
4BR Ranking: 12
Conductor: Phillip McCann
Principal Players:
Principal Cornet: Stephanie Barratt
Principal Euphonium: Mark Bousie
Soprano: Gary Bates
Solo Horn: Leah Williams
Flugel: Sian Carradus
Solo Trombone: Rebecca Lundberg
Solo Baritone: Steve March
Tuba: Ben Thomson
Appearances: 2nd time
Debut: 2006
Best Result: 5th
Worst Result: N/A
Overall Record:
2006: 5th (Phillip McCann) (9)
Last Year: 5th off number 9 draw

Form Guide:
Looking good. After the disappointment of not gaining a qualification place at Bradford, Sellers did the next best thing and showed their quality at Blackpool and the Grand Shield. Now back at the British Open they seem to be liberated in spirit – none more so than the conductor himself.
No run out at the Masters so they should come here well prepared and with confidence high. They have the players around the stands to shine and the MD will certainly bring something of interest out of the score.
Last year they were good value for a well deserved 5th place too, and you get the feeling that the good times are back. Ones to watch out for.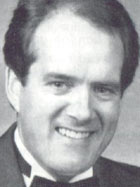 Conductor: Phillip McCann
Phillip McCann was born in Bo'ness, Scotland, where he began his playing career with the Kinneil Colliery band. He held the position of principal cornet with the NYBGB Britain for five years and at 14 became principal comet with the Yorkshire Imperial Metals Band. Four years later he joined the Fairey Engineering Band as principal comet, advancing to the same position with Black Dyke Mills Band in 1973, a position he held until 1988.
He has toured extensively in Europe, the USA, Japan, Australia and New Zealand, and in this country, together with radio broadcasts and appearances on television. He is also busy in giving master classes and is a member of the internationally renowned 'Instrumentalists assisting the Yamaha Corporation.
He is heavily committed to teaching brass music through his work in the Music Department at The University of Huddersfield. He has progressively increased his activities as a conductor, being the founder and MD of the Sellers Engineering Band.
4BR Player to watch out for: Stephanie Barratt (principal cornet). The talented young Australian has certainly made a name for herself after stepping into the hot seat just before the Grand Shield. A talented player with a big future ahead of her.
---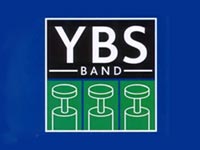 YBS Band
4BR Ranking: 7
Conductor: Richard Evans

Principal Players:
Principal Cornet: Iain Culross
Principal Euphonium: Morgan Griffiths
Soprano Cornet: Claire Taylor
Solo Trombone: Danny Brookes
Solo horn: Kate Eggleshaw
Flugel horn: Sian Linney
Solo Baritone: Rob Richardson
Eb Tuba: Ken Ferguson
Appearances: 2nd time
Debut: 2006
Best Result: 9th
Worst Result: N/A
Overall Record:
2006: 9th (David King) (1)
Last Year: 9th off number 1 draw

Form Guide:
Intriguing. A few years ago YBS would have been the band on everyone's lips to win, but not so now.
The first few months of the post King era were a bit of a struggle what with plenty of player comings and goings and instability in the air, but a sensible recruiting policy and some steady behind the scenes work (especially the work undertaken by Morgan Griffiths) have steered the band into calmer waters and the future looks much brighter.
Still, there are plenty of talented players around the stands, if not the stand out soloists of yesteryear and there is a sense of optimism about the camp that could well stand them in good stead. Last year they produced something of a curiosity off the number 1 draw that should have deserved better but was a risky strategy none the less. Richard Evans will bring his usual mixture of flair and musicianship on a piece new to both parties on a major contest stage – neither took part at the Nationals in 1997.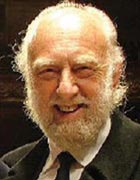 Conductor: Richard Evans
Richard Evans is one of the most colourful and flamboyant characters on the British brass band scene today. With a unique ability to instil pride and passion into every player, he is ultimately the driving force behind each band he conducts. It was in nearby Leyland that he was introduced to the cornet and was a founder member of the National Youth Brass Band, later becoming principal cornet.
In 1975 he won the British Open Championships at his very first attempt and subsequently he moved to the Fairey Engineering Band, and then Leyland Vehicles Band. The band made history with their meteoric rise through the brass band super league and their name changes, Leyland DAF, BNFL, JJB Sports Leyland Band, and finally Leyland Band.
Richard's prowess as conductor, teacher, adjudicator and movement leader was rewarded in 1986 when he was the recipient of the J.Henry Iles Medal presented by the Worshipful Company of Musicians of the City of London. He has worked with bands all over the world and proudly holds the post of Musical Director of the National Youth Brass Band of Scotland.

4BR Player to watch out for: Morgan Griffiths (euphonium). They don't make them like this anymore for certain. A true brass band performer of the very highest class.