2007 British Open Championships - Introduction and Predictions
9-Sep-2007
With perhaps the strongest line up of bands ever at Birmingham this year and a great set work, Symphony Hall seems set for a classic contest. But who will win?


---
155th British Open Brass Band Championships
Symphony Hall
Birmingham
Saturday 15th September
Test Piece: Visions of Gerontius – Kenneth Downie
Start: 11.00am
---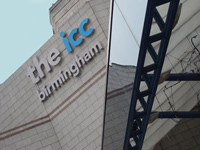 History and destiny awaits in Birmingham. All eyes and ears will surely be on Black Dyke to see if they can become only the seventh band in the history of the British Open to immortalise their names in the records books as hat-trick winners.
It is one heck of a tall order though – as 16 other bands in the 154 preceding years have found out to their cost. Many, from Black Dyke themselves on no less than four previous occasions, have taken to the stage either at Belle Vue or the Free Trade Hall to find that banding immortality has been beyond them.
Some were beaten by the narrowest of margins (Dyke in 1978 by their bitter rivals Brighouse being perhaps the most famous example when they were heading for an unprecedented double hat-trick of titles), whilst others have just found it all too much and have come nowhere (Dyke in 1987 came 12th). So what does destiny have in store for the band from Queensbury this year?
If they do win then no one will surely begrudge them their place in the history books. Such has been the standard of competition at the very top end of the British Open since Black Dyke last came here in 1987 looking to achieve a triple, that 18 consecutive years went by before a band retained the Open title. Great bands too like YBS found that even holding onto the famous Gold Shield was beyond their powers. So can Black Dyke follow Meltham Mills, Kingston Mills, Fodens, Brighouse, Fairey and their own predecessors twice in doing it?
Fate of course may play a cruel hand. The draw has been fairly kind to the band over the last few years (just the one first five draw since 1997), but there are still raw memories of their 14th place from the number 1 draw in 1996 to look back on. When the band won in 1974 to record the last hat-trick win they were drawn number 16, although they were also drawn the favourable number 10 when they missed out in 1987. There will be a lot of pressure on the man with his hand in the velvet bag at the draw then.
Other bands may well have a say in the matter too though.

Strongest field
The 4BR/World of Brass rankings also show that this year sees the strongest ever field assembled to take part in the contest – and that means the very best bands are on show too. In fact 17 of the top 20 bands are here (European champion Willebroek ranked 5 and Norwegian Champion Stavanger ranked 17 cannot take part, whilst Leyland ranked 9 just missed out from the Grand Shield. The lowest ranked band is last year's Grand Shield winners Avely & Newham at 27.
The strength of the field is also emphasised by the fact that there are six of this year's regional winners, the current English National, Masters and Mineworkers winners, not forgetting the 2007 Yeovil, Tameside, Saddleworth, Land O' Burns, West Lothian champions and the reigning Scottish Open, Brass in Concert, and National winners too. There cannot be a stronger line up of contenders ever assembled.

Contenders
Most notable amongst them will surely be Dyke's fellow Yorkshire rivals Grimethorpe Colliery Band under the direction of Allan Withington. Many observers believe they are best equipped outfit to snatch victory away from the Queensbury band and record their own first win at the contest since 1991. Brilliant at the English Nationals, but pretty dire at Bradford they will be keen to add the Open to their portfolio and also give Allan Withington his first British Open title. The Open hasn't been the happiest of hunting grounds though for both band or MD over the past few years, so you get the feeling that they will want to put an end to that as soon as possible.
The rankings tend to be fairly accurate at this contest and Cory will surely be there or thereabouts come the results once more, especially as they will be hell bent on not returning home to the Principality with another near miss to their name after they achieved their own hat-trick of runners up places last year. They haven't won a major title now since 2002 – that's 16 top flight contests, so the hunger for success must be gnawing them to the bone.
The Masters Champion Fodens Richardson last tasted success here in 2004 and there is a feeling in many quarters that this may be the type of piece that may suit the band well. They showed plenty of class in winning at Blackpool and then again at Cambridge whilst they were also a touch unlucky not to have come higher at the Europeans. OK at Preston they have more than enough quality to win here once more.
Brighouse & Rastrick hasn't won the Open since that famous victory to deny Black Dyke in 1978, so what would they give to rain on their parade once more? MD Alan Morrison has started impressively with his band with a rousing domestic victory at Bradford earlier in the year, although they were a touch fortunate to come as high as they did at Preston. If they can just control the emotions and waywardness that sometimes overwhelms them they too could be due a long awaited Open celebration.
Hepworth (Cookson Homes) are no longer a 'dark horse' contender at any major contest and they have shown enough brilliance in the past year (apart from the major blip at Cambridge) to suggest that they should have more than enough about them to challenge for the top honours. If they repeat the form they showed at Preston who knows – as there they were only beaten by an exceptional performance by Grimethorpe.
PolySteel too have finally rid themselves of the tag of 'enjoyable entertainers' and with Hepworth they perhaps offer the best bet for those who like a flutter to be an even money chance for a top six place or even better if they really hit top form. At times this year they have been top class and despite the blip at Cambridge they are a band very much on the up. Ones to watch out for.
It may surprise a few people that one of the great names of British Open history doesn't really capture our eye this year, but Fairey we think will do well if they can make it into the top 10. They have found life a touch tough of late, and despite a wonderfully musical performance at Cambridge they seem short of confidence and may be a touch fragile. Former bumper up cornet player Phil Chalk is a talented MD but a repeat of a top six finish may well be beyond them this year.
The same may apply to Scottish Co-op too. Allan Ramsay is a top notch MD but he will do well to get a repeat result this time around despite excellent showings at the European and the Masters and the win at the West Lothian Contest. Don't bet against them though from being the top Scottish band at least if they can take to the stage with a full compliment of players.
Three bands that have it well within their capabilities of doing well here are Carlton Main, Sellers and Desford. Carlton Main were fine value for their 6th place last year and have shown classy form in 2007 at each of the three contests they have appeared at to suggest they might by in the mix come the results once more. Russell Gray has the knack of bringing something out that others miss from a musical score, so another high finish may well be on the cards.
Desford Colliery too has built upon the success of last year here to show that they are now a band to really reckon with at the major events. The appointment of Frans Violet in the absence of Nigel Seaman could prove to be something of a masterstroke and the Mineworkers Champion certainly has the player ingredients nowadays to push the very best bands all the way. A dark horse perhaps?
Sellers International can blow hot or cold of course – but when they are hot they can take some beating. Unfortunate to lose their place here last year they bounced straight back by claiming the second qualification place at Blackpool. Always interesting to listen too (Preston once more being a case on point) if they can rid themselves of the high error counts that blighted them there and at Bradford they could by in with a real shout of a top six place.
Unfortunately YBS are certainly no longer the band they once were here at this contest and despite all the hard work and commitment shown by players and supporters in the post King period the sense of them dropping away as a major force becomes more and more apparent. Preston was a case in point, as was Bradford, and they will need another solid result here to ensure the rebuilding process can continue without the threat of any future possibility of relegation in the 2008.
The two other Scottish contenders Whitburn and Kirkintilloch will also be looking to improve on their results of last year here, even though both did well in coming in the top ten. The Scottish Champion Kirkintilloch may have lost the inspirational Steve Bastable as MD but Nigel Bodidce has proved to be something of an inspired choice as a replacement. Whitburn meanwhile were rumoured to be teaming up with Philip McCann for this contest but instead they have returned to their former MD Andrew Duncan to take them thon this occasion. They have shown that this can be an inspired partnership if it clicks as it did in 2003, and they have shown decent form of late, but like Kirky, another top 10 rather than top 6 place may be the realistic goal.
That just leaves three bands who will looking forward as well as back come the results time, for Rothwell Temperance, Reg Vardy and Aveley & Newham cannot afford to slip up again this year and come in the bottom six. If they do then relegation to the Grand Shield may well be on the cards.
Rothwell should be the most confident, not just because they know they have to beat Reg Vardy and Aveley & Newham to survive, but because they know that this year they have shown more than enough quality to aim for the top six rather than the bottom six come the results. A performance like that at the Masters should hold them in good stead although they cannot afford any slip-ups.
As Alex Ferguson once said, it really is squeaky bum time at Reg Vardy and despite a regulation win at Darlington they haven't shown anywhere near good enough form this year at the Masters or English Nationals to suggest that they may well be looking to produce an inspired performance just to save them from the drop. Even then the results may go against them, so a repeat of the 8th places of 2003 and 2004 may be the very least of their objectives.
Finally Aveley & Newham who must be in the equivalent brass band position of Derby County at this contest. They will need to take a number of scalps to survive the drop back to the Grand Shield, and despite a solid 10th place at the English Nationals the 2007 form book suggests it may not be enough. Fingers crossed then.

4BR Prediction:

It's going to be one heck of a task for Black Dyke to achieve the hat-trick, but given their form, desire and the ability to draw out performances of sheer brilliance such as last year, you would be hard pressed to bet against them.
That may just give them the edge this time around to create their own bit of history, whilst they will surely be pushed all the way by Grimethorpe and Cory. If these three play to form then we can't really see anyone else forcing their way into the podium places, but Fodens, Hepworth and Desford under Frans Violet are surely worth a punt in the local branch of William Hills.
Our dark horse could well be Carlton Main who could really surprise a few we think under Russell Gray once more.
1. Black Dyke
2. Grimethorpe Colliery
3. Cory
4. Fodens Richardson
5. Hepworth (Lanson Homes)
6. Desford
Dark Horse: Carlton Main