2007 Lower Section National Finals - Fourth Section runners and riders
25-Sep-2007
More tales of the toga tyrants and tribunes of ancient Rome to sort out 20 of the best Fourth Section bands in the country. Who will be crowned Ceaser come Sunday night?
---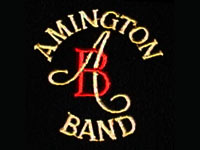 Amington
Region: Midlands
Conductor: Wesley Kendrick
www.amingtonband.co.uk

Qualified: 3rd place – 178pts (W. Kendrick)
Principal Players:
Principal Cornet: Steve Hill
Principal Euphonium: Clare Lock
Soprano: Emma Lock
Solo Horn: Laura Greenaway
Principal Trombone: Claire Taylor
Flugel: Anita Poyner
Baritone: Kate Barratt
Eb Bass: David Mynott
Principal Percussionist: David Ashford

Amington Band was started in 1917. The band began by using old instruments and began to enter competitions and soon began to win them, including the National Brass Band contest held in Crystal Palace in 1924. Much success followed and in 1928 they built their own band room and also performed on the BBC and became one of the leading bands in the country.
During the 80's Amington Band had a bit of a hat trick they came 1st place in 4th section in 1985, 1st Place in Third Section in 1986 and 1st Place in Second section in 1987. In the late 90's the band disappeared from the contest scene. They had another try at contests in 2003 and 2004 but were never successful. In 2005 their luck changed and they came 4th at the WMBBA contest and then at the regionals in 2006 they came 2nd booking them a place at the National Finals where they walked away with a very pleasing 10th place! They won the WMBBA in 2006 and qualified for the finals this year.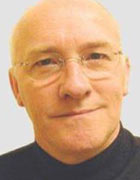 Conductor:
Wesley Kendrick learned to play in The Salvation Army and gained the A.B.S.M. at Birmingham Conservatoire. While in The Salvation Army he also became an experienced conductor, whilst professionally he is part of the Sandwell Youth Music peripatetic team and is Musical Director of their Junior and Youth Concert Bands.
In 1997 Wes felt the need for a change of direction and joined Staffordshire Band. His arranging and compositional skills were already known to some of his colleagues in the band and he became their Arranger in Residence in 1999.
After a one-off job with Amington Band, one thing led to another and soon Wes was fully involved, or at least as far as his commitments to Staffordshire would allow. As the band began to progress, Wes reluctantly 'hung up' his cornet and left Staffordshire, although he retains strong links. Wes is very ambitious for Amington, and is fully engaged in preparing the band for the National Finals for the second time.

Views on test piece:
The band are really enjoying playing Leigh Baker's "Roman Triptych" not only is it good to listen to, it provides a challenge for all players. Overall it is a really good test piece.
---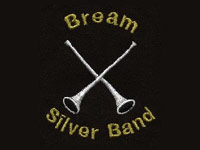 Bream Silver
Region: West of England
Conductor: Huw Cole
www.breamband.co.uk
Qualified: 3rd place – 177pts (H. Cole)
Principal Players:
Principal Cornet: Wayne Williams
Principal Euphonium: Anthony Hayes
Soprano: Neil Crowe
Solo Horn: Tracy Screen
Principal Trombone: Steve Fiddler
Flugel: Jane Purvis
Baritone: Duncan Robertson
Eb Bass: Paul Screen
Principal Percussionist: Liam Screen

The Band was formed at the turn of the Century as the Princess Royal Colliery Band under the leadership of Mr Morgan from Lower Yorkley in the Forest of Dean. Sometime before WW1 they became the Bream Silver Band under the baton of Will Robins, landlord of the then Miners Arms. The first rehearsal room for the Band was a small barn in Bream that still stands to this day.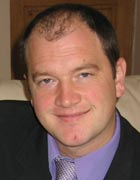 Conductor:
Huw Cole MMUS(Bristol), MMUS (Cardiff), BMUS(Cardiff) joined the band in 2003 and has had a number of successes with the band including their recent qualification to the National Finals in Harrogate and Fifth place at the National Finals last year.
Huw has been involved in brass music since the age of 11 and he soon discovered an interest in composition and wrote seven brass band pieces and two 'symphonies' before receiving a scholarship to Charterhouse School.
Huw studied at Cardiff and Bristol University where he developed his interests in conducting, composition, and playing. Huw has played with many bands and orchestras . Huw's compositions have been performed by the BBC, the RPO and the Cory's Band amongst others.
Views on test piece:
The band are enjoying the piece although the trombones are a bit concerned about imitating lions and tigers, especially when our wonderful Bass Trombone does resemble a lion tamer - see 4barsrest coverage of the west of England regions for a picture!
---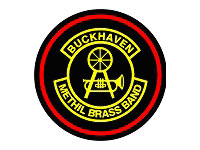 Buckhaven & Methil
Region: Scotland
Conductor: Bob McDonald
www.buckhavenband.com
Qualified: Winners – 180pts (R. McDonald)
Principal Players:
Principal Cornet: Mark Benford
Principal Euphonium: Lewis Thomson
Soprano: Jim Cameron
Solo Horn: Brian McCabe
Principal Trombone: Peter Terry
Flugel: Louise Kroegler
Baritone: Gavin Thomson
Eb Bass: Jim Hyslop
Principal Percussionist: Darren Kroegler

The band has just celebrated its centenary year, formed as Buckhaven Town Band in 1905. In 1976 the band amalgamated with Wellesley Colliery to become Buckhaven & Methil Miners Band.

Buckhaven and Methil Miners was promoted back to the Third Section following their win at this year's Scottish Championships and have kept the teachings and traditions of brass banding alive. In 1982/87/93 and 97 (whilst in the Fourth Section) Buckhaven came in the top two of the Scottish Championships to compete in the National Championships.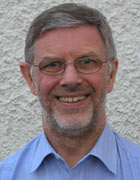 Every year the band competed at the Mineworkers Championships, until its recent demise, coming a credible 3rd in 1997 and 2002. Buckhaven are investing heavily in their newly created junior band that will hopefully enable the band to have a steady stream of much needed players well into its second century. Various events, such as the recent production of a CD and a masterclass weekend with Robert Childs continue to generate interest, and with Buckhaven being one of the few teaching bands left in Fife.
Conductor:
Bob started playing trumpet at school and in 1972 was invited to play cornet with RNR (Tay Division) Brass Band which won in 1973 Fourth Section National title. During this time became involved in forming a youth band. In 1980 Bob joined Tayport Instrumental on cornet and was assistant conductor for the next 8 years as well as setting up a youth band again, which had over 30 regular players.
In 1988, Bob and his two children joined Perthshire Brass, with Bob on principal cornet and resident conductor. In 1997 Bob was invited to conduct Tayport Instrumental and over the next six years they won the Scottish Championships Second Section twice as well as being runner-up once. Bob took Tayport to two National Finals in his time there. Bob has formed a junior band at Buckhaven with 16 regulars already. As well as conducting, Bob is a brass instructor working in Perth and Kinross.
---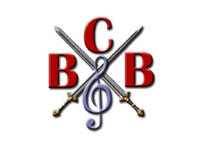 Chalgrove
Region: London & Southern Counties
Conductor: Michael Pegram
www.chalgroveband.co.uk
Qualified: Winners – 180pts (M. Pegram)
Principal Players:
Principal Cornet: Colin White
Principal Euphonium: Sarah Readings
Soprano: Alan Aston
Solo Horn: Ian Over
Principal Trombone: Liz Pegram
Flugel: Amanda Giles
Baritone: Alison Jamieson
Eb Bass: Lee White
Principal Percussionist: Steve Taylor

Chalgrove Band was formed in the late 1800s as Chalgrove Temperance Band. Unfortunately in 1956 the band was short of members and the band closed down. In 1972 the band was re-formed by three local enthusiasts, Phil Sperrin, Tony Spicer and Chris Maclow. Since then they have had several conductors who have taken them to new musical heights, encouraging contesting as well as concert work, locally and abroad, together with playing at many local fetes and events.

Chalgrove were placed 8th in the 2006 Areas, came 3rd against a strong field at the Leamington Contest and were delighted to win the London & Southern Counties Areas in 2007. Chalgrove also competed at the Phoenix Brass Contest in Hungerford in April 2006 and were placed first in the entertainment section, their soprano cornet player John Noalls winning the best soloist prize.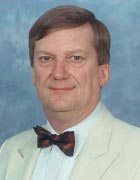 Conductor:
Following a career with the Band of HM Welsh Guards, Michael moved on to study as a Student Bandmaster at the Royal Military School of Music. Whilst there he won the Worshipful Company of Musicians Medal for Best Student. In 1980 Michael was appointed Bandmaster to the Royal Regiment of Wales and filled this position until 1989 moving on to become Musical Director of RAF Halton Area Band, a position he still holds.

Since 1987 he has also conducted brass bands at all levels, including more recently Wantage Silver A, taking them from 2nd Section to 1st Section and qualifying them for the National Finals 2005.

Michael has also conducted on BBC Radio, as well as composing and arranging a great variety of pieces. In addition to his work with military and brass bands Michael is also an Examiner of Brass for Guildhall Trinity Exams.

Views on test piece:
The band are enjoying rehearsing Roman Triptych for their trip to Harrogate in September, it is an exciting piece to play and the 'fanfaric' opening is very evocative, we are also enjoying the visual imagery being used to help in our interpretation of the piece. The general consensus of opinion is that it is not only an exciting piece to play but one that will be enjoyable to listen to as well. It is interesting to rehearse with its different styles from the drama of movement one to the softer more melodic second movement and then the third movement with its particular challenges for percussion and euphonium.
---
Crofton Silver
Region: Yorkshire
Conductor: Malcolm Simpson MBE
www.amingtonband.co.uk
Qualified: Winners – 179pts (M. Simpson)
Principal Players:
Principal Cornet: Andrew Clutton
Principal Euphonium: Steve Graham
Soprano: Matthew Gaunt
Solo Horn: Simon Travis
Principal Trombone: Andrew Brookes
Flugel: James Booth
Baritone: Jack Turner
Eb Bass: Fred Arnold
Principal Percussionist: Stuart Sorrie
The band was formed as Crofton Brass Band in 1873. The band was composed of men and boys employed by local collieries and its first recorded engagement was on 11th April 1875.
In 1936 the band changed its name to Crofton Silver Band, being completely self-supporting and still being composed of mining industry employees. In 1955 the NCB requested that the band represent a local colliery promising financial support and the name changed again, this time to Nostell Colliery Band, although the promised support did not materialise and the band remained self supporting.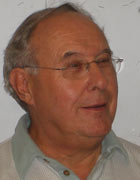 With the demise of the coal industry, Nostell Colliery closed in 1993 and in the same year the name changed once more, reverting back to Crofton Silver Band. The band has always been involved in the community but the playing strength today is made up of people from all walks of life. Crofton have earned numerous awards including the most recent at Bradford earlier this year. In addition to the Yorkshire Regional Finals, in February 2006, they won 2nd prize at the EMBBA contest in Derby.
Conductor:
Malcolm Simpson MBE is an accomplished musician who started playing the piano and trombone at a young age. He has played the piano at venues all over the country, mostly as an accompanist for leading brass band soloists. His introduction to the brass band world began as a child in the Salvation Army. He has been conducting bands and choirs for forty years

Views on test piece:
There are some extraordinary sections with really nice sounds. Most members of the band have commented on how they are enjoying this music; the percussion part is difficult and overall there is plenty within the score to test the bands.
---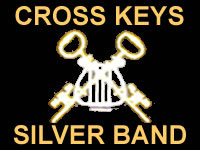 Cross Keys
Region: Wales
Conductor: Wesley Kendrick
www.crosskeysband.co.uk
Qualified: Winners – 177pts (K. Bowden)
Principal Players:
Principal Cornet: Karla Howe
Principal Euphonium: Richard Salmon
Soprano: Alan Maddocks
Solo Horn: Steve Davies
Principal Trombone: Ian Howe
Flugel Horn: David Glastonbury
Baritone: Carole Mellish
Eb Bass: Paul Stevens
Principal Percussionist: Daniel Woosnam
Cross Keys Silver Band was formed in the early 1900s and was originally made up of men and boys from nearby Risca, Cross Keys and other neighboring collieries.
In the 1960s the band took up residence at Pandy Park, the home of Cross Keys R.F.C. where a band hut was erected and was the bands home for over 20 years. A new clubhouse complex was constructed in the 1980s on the site for the rugby club and the band took up residence in their new purpose built headquarters.
The band was the starting point for perhaps the world's most famous banding family, the Childs' family. Robert, Sandra and Nicholas all started at Cross Keys under the leadership of their father John Childs. The band also enjoyed incredible success under the baton of Nigel Weeks who took up his first conducting position with Cross Keys.

Cross Keys are presently conducted by Kerry Bowden and have enjoyed much success that has included being national finalists on 4 occasions in just 9 years.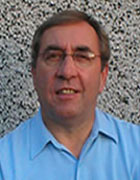 Conductor:
Kerry commenced his playing career in 1962 and later joined the army as a euphonium player later switching to bass trombone. Kerry served in the army for 15 years and his playing career has included spells with Tongwynlais and BTM bands whilst his conducting career has seen him take up the baton at both Blaenavon Town and Tylorstown bands that have proved to be great successes. He is also a life member of the South East Wales Brass Band Association.
In 1996 he took over as MD at Cross Keys, who had struggled for a number of years. With Kerry's commitment and determination Cross Keys has been successfully rebuilt and to this day Cross Keys continue to enjoy success on a regular basis. Kerry is very much hands on with the band and gets involved in basically everything that goes on, including assisting with fundraising, promoting the band and helping teach the growing junior/learner section of the band.
Views on test piece:
We enjoy the challenge that Roman Triptych gives and understand that as well as needing a huge all round effort from the band it also requires some excellent individual playing in several exposed parts of the piece. We believe it is a piece that each band will cope with and play very well so consider the race to be Section 4 Champions of Great Britain to be wide open.
---
Cubbington
Region: Midlands
Conductor: Paul Johnson
www.cubbingtonsilverband.com
Qualified: Winners – 180pts (P. Johnson)
Principal Players:
Principal Cornet: Bob Finley
Principal Euphonium: Kenton Beard
Soprano: Phil Orton
Flugel Horn: Becci Beard
Solo Horn: Adrian Collier
Principal Baritone: Mary Goodland
Principal Trombone: Geoff Goring
Eb Bass: Andy Moulson
Principal Percussionist: Felix Lunt

Cubbington Silver Band was first formed in 1900 where it enjoyed life until 1957 where due to a lack of players amalgamated with the Royal Leamington Spa Silver Band. In 1995 Rev. Ken Lindop and conductor Don Robb the band was re-formed to the present form. In 1999 Don Robb sadly died and Paul Johnson asked to take the reigns.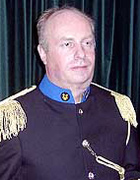 Conductor:
Paul started to play at the age of 11 with the Royal Leamington Spa Silver Band on Euphonium under the direction of Paul Russell. Playing principal euphonium for a number of years left and took up teaching marching bands which took him to America a couple of times to help out in the Drum Corps scene.
Travelling long distances to the bands, Paul decided to take up brass banding again somewhere close to home. Suffering from tongue cancer that meant loosing part of his tongue and making playing difficult he was asked to become MD of Cubbington Silver in 1999. With his love of percussion also joined Leicester Co-op under the direction of Graham Jacklin to become their tuned percussionist
Views on test piece:
Leigh Baker's original test piece follows in the steps of the great test pieces selected for the areas in recent years. The band really enjoys playing this work a credit to the composer.
---
Dundee Instrumental (St. Margaret's)
Region: Scotland
Conductor: J. Tonner
www.brassnet.co.uk/members/webs/bands/diband/
Qualified: 2nd place – 178pts (J. Tonner)
Principal Players:
Principal Cornet:
Principal Euphonium:
Soprano:
Flugel Horn:
Solo Horn:
Principal Baritone:
Principal Trombone:
Eb Bass:
Principal Percussionist:

Dundee Instrumental Band is based in Dundee, and is one of Scotland's oldest, having been around for over 108 years. They meet to rehearse every Thursday evening at their Lochee Park Bandroom. As a community band, membership is open to everyone and the current members cover a wide range of backgrounds and ages - the youngest is eleven, while the oldest over 70 (maybe more!).
After dwindling to just 6 players by the end of 1996, the band has been steadily rebuilding. Many members who joined since then had stopped playing some twenty or so years earlier. They decided to take up their instruments again following a local newspaper appeal for an influx of players to save the band from extinction!
After an initial period of re-learning, the band decided to try their hand (or lips) at playing competitively and this occurred in February 1999 - this was the first time for nearly 10 years that they had taken part in a contest.
Encouraged by this, they entered the Northern Counties Championships held in Arbroath in May 1999, where they won the prize for best Fourth Section band, bettering 2 higher section bands into the bargain. As well as contesting, the band regularly undertake concert engagements, church services, etc.

Conductor:
---
Flookburgh
Region: North of England
Conductor: John Iveson
no website

Qualified: Winners – 179pts (J. Iveson)
Principal Players:
Principal Cornet: Derek Horne
Principal Euphonium: James Rowlandson
Soprano: Adrian Turner
Solo Horn: Trevor Garnett
Principal Trombone: Mitchell Rowlandson
Flugel: Diane Turner
Baritone: Robert Nickson
Eb Bass: Neal Rowlandson
Principal Percussionist: Janet Horne

With such a small community there have always been strong family ties with the band. One of the bandsmen is a direct descendant of a founder member and there are six family groups amongst the current membership.

The band have gained places in the lower section finals on many occasions and in 2000, under the direction of John Iveson who became Musical Director in February 1998, the band was promoted to the Championship Section in the Northern Region. Flookburgh have not contested over recent years so now they find themselves in the Fourth Section looking to climb up the rankings again. Flookburgh Band is totally self-supporting and throughout its history has never had any sponsorship, relying on income from Concerts, and other Fund-raising events.

Conductor:
John Iveson cut his trombone-playing teeth as a youngster in the Water Prize Band in Rossendale and began his professional career in 1965 as co-principal trombonist with the BBC Symphony Orchestra in London.
Since then he has worked with all the major London Orchestras and, as a busy session musician in the recording studios. From 1980 until 1991 he held the position of principal trombonist in the Orchestra of the Royal opera House, Covent Garden
Views on test piece:
The band are enjoying the rehearsals for Roman Tryptich with our MD John Iveson who has brought a wealth of experience and knowledge to the band.
---
Formby
Region: North West
Conductor: Louise Hough

Qualified: 2nd place – 181pts (L. Hough)
Principal Players:
Principal Cornet: Joan Fogg
Principal Euphonium: Michael Jackson
Soprano: Tony Jackson
Solo Horn: Anthony Higham
Solo Trombone: Paul Athans
Flugel: Elliot McDermott
Baritone: Kate Holian
Eb Bass: Chris Barnes
Principal Percussionist: Eve Moulsdale
The Formby Band was formed in 1978 although evidence exists of a village band in the 1920's up to the 1950's. For many years the band was focused on supporting community activities and providing opportunities for brass musicians of all standards to come together to practice their skills.

In 1998 the band recognised that there was little future in this strategy and the decision was taken to change direction through the appointment of Louise Hough as the new MD.

Over the next few years the band started to focus more on contesting and trying to balance commitments more evenly. This policy started to pay dividends in 2005 and more particularly in 2006 and 2007. The bands major contesting achievements are winning the North West Area in Blackpool in 2007 and reaching the National Finals in Harrogate in September 2006 and September 2007.

Conductor:
Louise Hough was appointed MD of Formby in 1998. During the eight years since her appointment the band has changed from being primarily a social venture to one that is now seriously committed to contesting.
Louise has vast experience of brass music and is currently Head of Brass for Liverpool Education. In addition Louise is the Team Leader for the ' Saturday Morning Music School ' that brings together over 450 children each week to rehearse in 18 ensembles, performing regular concerts.
As an ex-cornet and flugel player, Louise has performed with many bands, including Edge Hill British Rail, Bedford Leigh and The Haydock Band. Formby Band's visit to Harrogate is the second appearance on the national contesting stage in the band's entire history, and also the second for Louise as a Musical Director.

Views on test piece:
We are enjoying rehearsing the test piece, Roman Triptych, very much. It is probably our most challenging work to date. With a real "Ben Hur" flavour, we are finding the harmonies very interesting!!
---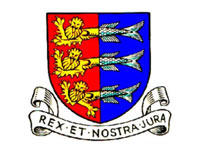 Great Yarmouth
Region: London & Southern Counties
Conductor: Stuart Philpot
www.gybrass.org.uk
Qualified: 2nd place – 179pts (S. Philpot)
Principal Players:
Principal Cornets: James Tyrell and Gemma Eglington
Principal Euphonium: Kingsley Tyrell
Soprano: Penny Gilbert
Solo Horn: Madeline Boyle
Principal Trombone: Vicki Way
Flugel: Neil McEwen
Baritone: David Stimpson
Eb Bass: Carol Preston
Principal Percussionist: Brian Pilgrim

The band was formed in 1973 as the East Anglian School Band, consisting of a small group of students growing to become Great Yarmouth Brass. In recent years the band has achieved numerous contesting successes including: 1996 – East Anglian A section 1st place; 1999 – East Anglian Championship 1st place; 2003 – London and Southern Counties 4th Section Winner; Contest successes in 2007 – 2nd place London and Southern Counties, Stevenage.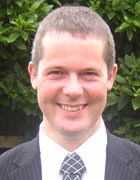 Conductor:
Stuart Philpot was born in Great Yarmouth and started playing the trumpet at the age of 10. In 1975, he joined the The East Anglian School Band, playing 3rd cornet and progressing to solo cornet at the age of 15, with the band now renamed The Great Yarmouth and Gorleston Silver Band.
Stuart then made the move to euphonium, playing principal euphonium at Great Yarmouth for several years and began a long association with Wrentham Town Band. He currently plays euphonium in the Norwich based Quintet "Pavilion Brass".

In 2002 the then Musical Director of Great Yarmouth Brass handed over the baton to Stuart who took Great Yarmouth Brass to the London and Southern Counties Regional Championships 2003, winning the Fourth Section and in 2007 a runner up position in the Fourth Section again. Stuart is married with two children, both members of the senior band and is employed in local government.

Views on test piece:
An unusual test piece especially for the trombones who are trying to roar and not purr! Very listenable for a concert audience.
---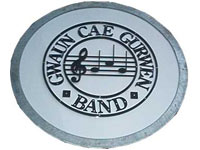 Gwaun Cae Gurwen
Region: Wales
Conductor: Glyn Rhys Davies
www.gwauncaegurwenband.org.uk

Qualified: 3rd place – 175pts (Glyn Rhys Davies)
Principal Players:
Principal Cornet: Teifion Davies
Principal Euphonium: Wayne Neal
Soprano Cornet: Alex Parker
Solo Horn: Ffion Halfpenny
Principal Trombone: Owain Thomas
Flugel: Dylan Bale
Baritone: Dafydd Lewis
Eb Bass: Ian Lewis

The Gwaun Cae Gurwen Band was formed in 1882. In 1909, the band appointed Mr. T. J. Rees as conductor, and this was the start of a period of great success. The band annually competed at Belle Vue and took home prizes in the years 1921-1924.

In 1925, the GCG Band was invited to play at Wembley Exhibition Centre where they became the first brass band ever to broadcast outside a studio. Between 1933 and 1939 the band achieved 28 first prizes, 3 second prizes and 1 third prize under his guidance.

In 1945, they won the "Daily Herald Welsh Area Championships" and shared 7th place with Black Dyke at the Royal Albert Hall. In 1965, the GCG Youth Band won the National Youth Championships of Great Britain. The GCG Band has also has success at the C.I.S.W.O National Championships, having gained 3rd prize in 1977, 1st prize in 1978, and then 2nd prize in 1987. Gwaun Cae Gurwen Band has had a good year in 2007, both with the youth and senior band

Conductor:
Glyn first took up the trumpet at age 9. Glyn joined the Ammanford Junior Band and soon progressed to the senior band as bass trombonist. Glyn was part of the Ammanford Band that won the 2nd Section Finals in 2001 and after a brief period with the Tylorstown returned to Ammanford moving up to the solo trombone seat.
Glyn was also bass trombonist for the National Youth Brass Band of Wales in 2004. Glyn took over the MD's role with Gwaun Cae Gurwen inl 2005, as they achieved runners up in the Welsh 2nd Section League. The band has had an excellent year in 2007, having finished in the top 3 in every contest. In 2005, Glyn graduated from Cardiff University School of Music, and is currently a brass peripatetic with West Glamorgan Music Service.

Views on test piece:
Both the band and conductor are looking forward to Harrogate. Many of the bands members are under 18 and the conductor is only 23, so everyone is looking forward to the challenge. The band are enjoying working on the test piece, and are determined to make the most of the experience.
---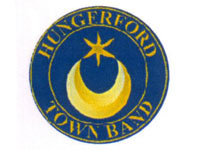 Hungerford Town
Region: London & Southern Counties
Conductor: Tim Crouter
www.hungerfordtownband.fsnet.co.u
Qualified: 3rd place – 178pts (T. Crouter)
Principal Players:
Principal Cornet: Isabel Cook
Principal Euphonium: Chris Sketchley
Soprano: Sandra Crouter
Solo Horn: Phil Davies
Principal Trombone: Viv Jones
Flugel: Jo Cook
Baritone: Terence Blake
Eb Bass: Ben Newton
Principal Percussionist: Mel Loft

Hungerford has had a community band almost continuously for over 100 years and has performed regularly at important community occasions. At a recent reunion of past members of the band, one past member recalled that his first public performance with the band was at Hungerford Railway Station welcoming home troops returning from the Second World War.

The involvement of local youngsters in the band has been a significant feature for many years and in 1977, the Youth Band was selected to lead a parade in Windsor Great Park for the Queen's Silver Jubilee. The importance of youth involvement in the band remains and forms a fundamental aspect of its constitution.

This is the third time in five years that they have reached the National Finals, the last occasion being in 2006 when they achieved 9th place. The band has a busy engagement list performing regularly in concerts, bandstands and for local charities as well as playing for community occasions and competing in regional and national contests. The band is grateful for the regular financial support it receives from the Town & Mayor of Hungerford and from Hungerford Town Council.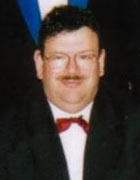 Conductor:
Musical Director Tim Crouter began his banding career playing with Hyde and Verwood bands before going on to conduct Verwood Concert Brass in his early 20's. He then had periods of 3 years each in the tuba sections of both Woodfalls and Sun Life.
Since 1992 Tim has been a freelance brass and woodwind teacher in the Swindon area and has worked for Swindon Young Musicians and many local schools. Tim has directed Wantage, Aldbourne, and Rogerstone Bands and has been with Hungerford since 1994 having taken them to the National Finals three times in the last 5 years. In 1998 he graduated at the University of Sheffield having completed a BA in Band Studies.
Views on test piece:
The test piece certainly lives up to its title being very descriptive, a challenge for the conductor to get the Roman theme heard throughout the piece. The only criticism we have is the amount of percussion needed to play the piece considering it's for a 4th section contest.
---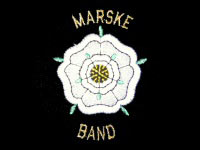 Marske
Region: North of England
Conductor: A. Prest
www.marskebrass.co.uk
Qualified: 2nd place – 178pts (A. Prest)

Principal Players:
Principal Cornet: Nic Stonehouse
Principal Euphonium: Sue Merser
Soprano: Jo Campbell
Solo Horn: Clare Avery
Principal Trombone: Karen Heaviside
Flugel: Kate Chisholm
Baritone: Les Thomson
Eb Bass: Kaye Gray
Principal Percussionist: Peter Brown

The small North East coastal town of Marske-by-the-Sea is home to the band that was formed in 1875. It was renamed Marske Band in 1994.

It is one of the oldest bands in the region and as well as fielding a contesting senior band, it is the only band in the area to have a junior band. The band has enjoyed contesting success throughout its lifetime, including Third Section champions of the Daily Herald Challenge Shield in 1952 and three appearances at the National Finals in recent years.
2006 saw the band return to contesting after an enforced three year gap and was delighted with third place at the North of England Regionals, and also coming third in the DCBBA DLI Entertainment Contest in July.
So far the band has taken part in two contests in 2007 - the Regionals attaining second place and the DCBBA DLI Entertainment Contest in July winning the Tom Finkel Memorial Trophy for the highest placed Section D band for the second year in a row.
Conductor:
Alun studied music at Cardiff College of Music and played principal cornet with Cargo Fleet Works Band and Marske Silver Prize Band as well as trumpet in orchestras for productions put on by most of the leading musical societies in the Cleveland area.
He was employed as a brass peripatetic teacher for many years and during this time inaugurated the Cleveland Youth Brass Band and conducted them on two successful overseas tours of Italy. He has been M D of the Middlesbrough Scouting Association's Gang Show for 35 years.

Alun has composed many pieces for brass band and choir including two major works for brass band, choir and soloists that have been performed in Middlesbrough Town Hall, and Redcar Bowl.
---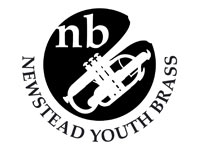 Newstead Youth
Region: Midlands
Conductor: Paul Whyley
www.newsteadband.org.uk

Qualified: 2nd place – 179pts (P. Whyley)
Principal Players:
Principal Cornet: Vicki Astle
Principal Euphonium: David Hanson
Soprano: Graham Purdy
Solo Horn: Carol Hanson
Principal Trombone: Elliott Green
Flugel: Sadie Fletcher
Baritone: Tamsin Cooper
Eb Bass: Jake Thompson
Principal Percussionist: Alex Whyley
The Newstead Youth Band was formed in 2001 and, although membership is open to players of any age, most of the band are under 18 years old. Over the last six years the group's development has surpassed all expectations, with a waiting list to join and regular concert appearances across the Miidlands.
Concerts in 2007 have included appearances at Nottingham Arboretum, Ripley Music Festival and the University of Derby Agricultural Show. The band also enjoyed the Saddleworth Whit-Friday march contests where they entertained the crowds of thousands, and appeared live on BBC TV. The band began entering competitions in late 2005 with their first success being third place in the 2006 Midlands championships and a trip to Harrogate at the first time of asking.

This year Newstead have finished as runners up in both the North East Midlands contest (Derby) and the Midlands Championships as well as being the second placed section 4 band in the Rufford Park 'Entertaining Brass' competition. The band's continuing success has encouraged some parents and friends to return to playing giving the band a great mix of youth, enthusiasm and experience.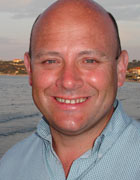 Conductor:
Paul Whyley continues to be the principal E-flat bass player with Newstead Brass, a position he has held for most of his 30 (plus) years with this, his only, band. He started his conducting career when the Newstead Youth Band was formed in 2001.
His commitment to teaching young players the basics of good technique has been justly rewarded with both a stable and responsive band with a growing reputation in the local community and the band's double qualification for the finals of the National Brass Band Championships of Great Britain in 2006 and 2007.

Views on test piece:
The band (with the possible exceptions of principal euphonium [cadenza] and side-drum start of movement 3]) are enjoying working on Leigh Baker's piece which is very challenging for section 4 bands but should provide good preparation for next year's promotion to section 3.
---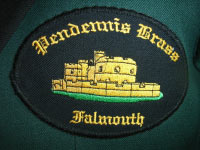 Pendennis
Region: West of England
Conductor: Steve Thomas
www.pendennisbrass.com

Qualified: 3rd place – 179pts (S. Thomas)
Principal Players:
Principal Cornet: Gareth Thomas
Principal Euphonium: Simon Phillips
Soprano: Sarah Pascoe
Solo Horn: Sue Brown
Principal Trombone: Kevin Dower
Flugel: Chris Verran
Baritone: Nick Godden
Eb Bass: Glyn Thomas
Principal Percussionist: Justine Hart

For many years Falmouth boasted a championship section band. However, during the 50's and 60's the band struggled to survive and after many attempts to keep going, Falmouth Town Band folded. In 1989 with a few ex-players the band reformed and took up its current name of Pendennis Brass, named after one of Falmouth's historical landmarks, Pendennis Castle.

Pendennis Brass have always been active on the contest stage, reaching the national finals in the Fourth Section on four occasions. Locally, the band regularly attend contests at Truro, Torquay and the West of England Bandsmen's Festival. In 2003 the band was promoted to the Third Section and the band raised enough money for a set of new uniforms and made their very first CD.
In 2006 Steve Thomas was appointed as MD. The band had success by winning at the 60th SWBBA Contest in Torquay in 2006. 2007 saw the band record a new CD and then there was the unenviable task of preparing a band for qualification for National Finals.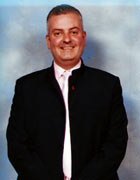 Conductor:
The current MD began his musical career with the Hayle Junior Band and by the age of 11 was the solo euphonium player of the Hayle Senior band.
Over the next 20 years Steve enjoyed success in the top flight of Cornish banding with the Bodmin and Camborne Town Bands. In recent years conducting and arranging have become a large part of Steve's life and he has completed a course at Durham University, studying under Ray Farr, Philip Wilby and Elgar Howarth. Outside of banding Steve is a season ticket holder at Plymouth Argyle and also enjoys a game of cricket with local side, Leeds Town. He is also a volunteer care worker for mencap.

Views on test piece:
The band look forward to vividly creating the Roman scenes contained within the piece.
---
Ramsay Town
Region: North West
Conductor: R. Quane
http://www.ramseytownband.com/

Qualified: 3rd place – 178pts (R. Quane)

Principal Players:
Principal Cornet: Milena Fiserova
Soprano: Ross Penrose
Flugel: Sarah Underwood
Solo Horn: Shirley Clucas
Principal Euphonium: Savvy Ruffino
Principal Trombone: Alex Brindley
Eb Tuba: Chris Osborn
Percussion: Guiseppina Ruffino
Van driver: Chris Leach
Ramsey Town Band hail from the sun-kissed shores of the North of the Isle of Man where they rehearse in our their bandroom on Neptune Street nestled between the Lifeboat Station and the inner harbour! The Band was reformed in October 1981 and has since thrived thanks to the hard work of a dedicated core Committee, fundraisers and an extremely supportive local community.
The Senior Band is currently around 40 players ranging from 10 years to "free bus pass", and it is from this band that they have had to select 28 players to come to Harrogate. The competing band will range in age from 11 years upwards.
The organisation also have a junior band "The Neptune Street Nippers" who number around 25. As always there's lots of crossover in the middle, but in total about 65 brass players meet every week in one way or another. The senior band is conducted by Robert Quane and the junior band by RTB founder member and ex Grenadier Guard Revd Ray Gillis and John Garfield. Their continued hard work with our juniors is greatly appreciated.
They decided they would take foray to Blackpool in 2006 and were delighted to be placed 4th at their first attempt. They returned in 2007 and were placed 3rd and thus after a summer of extremely serious fund raising (over £6000 raised) are looking forward to the experience and challenge of Harrogate.
Conductor:
Musical Director Robert Quane started playing brass when he was 14 just after the band reformed. He has lots of letters after his name but none to do with music! He became Musical Director around 1990/1991 and remains indebted to the hardwork of the Committee and John and Ray.
He attributes the band's success to a thriving youth programme, an enthusiastic team of supporters (see above), an intrinsic belief in musicianship and to ensuring that we all laugh at least once at each practice.
Views on test piece:
We love the piece.
---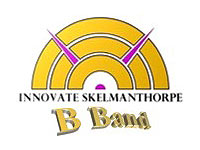 Skelmanthorpe B
Region: Yorkshire
Conductor: Phil Garlick
www.skelmanthorpeband.info
Qualified: 2nd place – 177pts (P. Garlick)
Principal Players:
Principal Cornet: Laura Maynard
Principal Euphonium: Paula Fisher
Soprano: Murray Preston
Solo Horn: Mark Eastwood
Principal Trombone: Peter Noble
Flugel: John Midgley
Baritone: Andrew Eastwood
Eb Bass: Liam Orton Blue
Principal Percussionist: Barney Lister

The band was founded in 1994 by Claire Thomas, Neil Keer and Robert Jagger as the Skelmanthorpe Junior Band. The band has gradually grown from its original eight or nine members to the thirty-two strong Skelmanthorpe 'B' Band and in 2004 celebrated its 10th anniversary with a visit to Salzburg, Austria.

In 2004, now supported by a new training band fondly known as the 'Nippers', the B Band registered as a contesting band. In 2005 they competed in the Yorkshire Regional Contest for the first time under the direction of Mr. Robert Broadhead.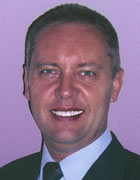 In 2006, Philip Garlic became the MD, leading the band to 7th place at the regional contest and this year, 2nd place earning them the right to represent Yorkshire at the finals. 2007 has been a busy year and the band has shown great improvement, going from strength to strength.

Conductor:
Philip Garlick lives in Holmfirth, and has worked as a Peripatetic Brass Teacher for the past 27 years and holds the position of 'Lead Teacher for Brass' for the Kirklees Music School. His love for brass bands started at the age of 11 when he joined the Hade Edge Band.
In the mid 1990's, he joined NTL Skelmanthorpe Band and in 1997, Philip was solo horn at Carlton Main Frickley Colliery Band where stayed for 5 years. In 2002 Philip returned to Skelmanthorpe.

Unfortunately 2 years ago, Philip had to give up playing due to illness, but shortly after, the position of the 'B' band became vacant. This gave him the opportunity to continue banding and he is now loving the challenges and improving the standard of the band, and, along with a good supportive committee, has great hope for Harrogate.
---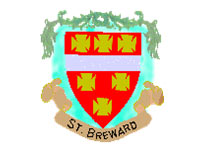 St Brewards
Region: West of England
Conductor: Garry Lannie
www.stbrewardband.com
Qualified: 2nd place – 178pts (G. Lannie)
Principal Players:
Principal Cornet: Clair Teague
Principal Euphonium: Geoffrey Swann
Soprano: Malcolm Cowling
Solo Horn: Catherine Rowe
Solo Trombone: Robert Faro
Flugel: Nick Teague
Baritone: Lauren Rowe
Eb Bass: Tom Hoyle
Principal Percussionist: Zoë Teague

St Breward Band was founded in 1899. For much of the early years, the members comprised of workers from the local Granite Quarry Industry but in more recent years with modern communication and transport, the membership comprises of players from further a field.

To this date their greatest achievement so far was in 2000, when they qualified for the National Finals at the Royal Albert Hall, where they were placed 4th. Their contest successes in 2007, started back in March when they to achieved 2nd place at the Area contest to qualify for Harrogate.

The band has also competed in a couple of local contests, including Bugle, where they won as well as the Open Section of Cornwall Brass Band Association's Contest in Truro, where they competed against bands from all sections, and succeeded in gaining 4th place.

Conductor:
Garry began his playing career with Penryn School Band and also played with Penryn Concert and Saracen Brass. As a member of Cornwall Youth Band he held the position of principal horn and went on to play for many leading Cornish bands.
In 2004 he became MD of Launceston Town and some fine results followed. In February this year he was engaged to take St Breward to the areas, and after only five weeks together the band qualified for Harrogate. He agreed to take the band to the CBBA contest gaining a respectable 4th place in the open section. Garry has also worked with the Bodmin and St Pinnock Bands and is also a tutor with the Cornwall youth Band. He still enjoys a bit of a blow when asked to help out various bands.
---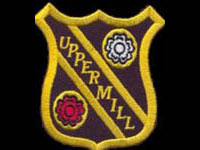 Uppermill
Region: North West
Conductor: A. Widdop
www.uppermillband.com/

Qualified: 2nd place – 179pts (A. Widdop)
Principal Players:
Principal Cornet: Tom Gibb
Principal Euphonium: Trevor Hughes
Soprano: Chris Gillespie
Solo Horn: Ruth Dunning
Principal Trombone: Robert Dunning
Flugel: Sue Ellis
Baritone: Ben Pollard
Eb Bass: Andrew Jordan
Principal Percussionists: Graham Gillespie, Jim Hunter, Jenny Ward

Uppermill Band originate from the village of Uppermill, Saddleworth. The band celebrated its 25th Anniversary in 2004 by qualifying for the National Finals after a gap of 15 years. The band was formed in 1979 initially as a Youth Band.
Following its registration in the Fourth Section it enjoyed a very successful period culminating in two consecutive qualifications to the National Finals in 1988 and 1989. Promotion to the 3rd Section followed and the band had 6 players in the National Youth Brass Band of Great Britain. The band was a victim of its own success and found themselves back in the Fourth Ssection and a period of rebuilding ensued.

Simon Wood was appointed MD and this resulted in qualification to the National Finals in 2004. Simon reluctantly had to stand down and following an unsettled period at a time when preparation for the National Finals was paramount a chance meeting with Alan Widdop resulted in his appointment as MD in July 2004.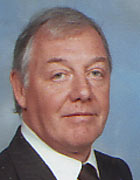 Conductor:
Alan is very well known in banding circles and has an excellent ''track record' having progressed his last band Marsden through the sections leading them to Championship status during his tenure.

Alan, a former bass trombome player, spent 6 years at Black Dyke, followed by five years with Versatile Brass. He left them to become a player with the Sid Lawrence Orchestra and the BBC Northern Dance Orchestra. Alan has played with many great names over the years and has been on tour with artists such as The Three Degrees and Shirley Bassey.

In addition Alan has also taught music professionally at Bury Grammar Schools and Barnsley Music College. He has a wealth of experience as a conductor having been resident of Rochdale, Whitworth, Blackburn & Darwen Bands as well as Marsden Band where he led them through from 3rd Section to Championship Section in less than 5 years.

Views on test piece:
Terrific piece of music that we're enjoying getting our teeth into.