2007 Lower Section National Finals - Third Section runners and riders
25-Sep-2007
It's togas and sandals time in the Third Section as Bruce Fraser's test piece should sort out the Russell Crowe's from the Russell Brand's.
---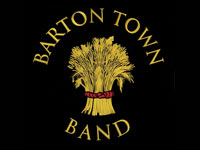 Barton
Region: North of England
Conductor: Richard Evans
www.bartontownband.com
Qualified: 2nd place – 184pts (M. Bentham)
Principal Players:
Principal Cornet: Neil Day
Principal Euphonium: Phillip Pearson
Soprano: Craig Halsey
Solo Horn: Sally Westwood
Solo Trombone: Simon Percy
Flugel: Cheryl Saunders
Baritone: Suzanne Evison
Eb Bass: Paul Donoghue
Principal Percussionist: Clive Platts

The Barton Town Band can trace a lineage all the way back to 1872. This band had over 50 contest wins in its short life that ended in 1909. From this point the band became self supporting and in the early 1950's the name was shortened to the Barton Town and continued with contest success including a win at Belle Vue in 1938 and a 2nd place in the National Finals in 1953.

In the 60's the band experienced the first influx of younger players and supported a large youth section. During this period they had a very active calendar but also faced disbandment in 1977 and again in 1999.

In 2003 the committee turned to Jon Evison and through his musical, business and personal contacts Jon was able to develop funding streams resulting in the band being re equipped, leading to a significant influx of players. The band had always been community based so it was not difficult to raise its profile once more in the town. A concerted push to create a youth band followed in 2004 and it is now 60 strong, with more and more young musicians being taught every year.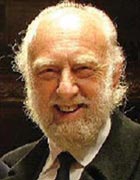 Conductor:
Richard Evans is one of the most colourful and flamboyant characters on the British brass band scene today. With a unique ability to instill pride and passion into every player, he is ultimately the driving force behind each band he conducts.

Richard's prowess as conductor, teacher, adjudicator and movement leader was rewarded in 1986 when he was the recipient of the J.Henry Iles Medal presented by the Worshipful Company of Musicians of the City of London. He has worked with Bands all over the world, Japan, USA, New Zealand, Norway, Switzerland, Holland, Belgium and Denmark. He proudly holds the post of Musical Director of the National Youth Brass Band of Scotland.

He remains one of the most charismatic and dynamic conductors within Britain today.
Views on test piece:
The band would like to thank Mr Fraser for giving me a wonderful summer reading list and a characteristic and lyrical piece which we have enjoyed working on. We are all looking forward to the finals and to performing ''Imperium''.
---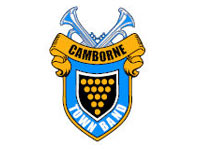 Camborne 'B'
Region: West of England
Conductor: Alan Pope
www.cambornetownband.com
Qualified: Winners – 184pts (A. Pope)
Principal Players:
Principal Cornet: Chloe Abbott
Principal Euphonium: Peter Harvey
Soprano: Samuel Eddy
Solo Horn: Amber Roberts
Principal Trombone: Rosie Langley
Flugel: Rebecca Merritt
Baritone: Ben King
Eb Bass: Russell Kellow
Principal Percussionist: Rory Abbott

Camborne 'B' Band, was set up in 2002 by Musical Director, Alan Pope, as a stepping stone between Camborne Youth and Town bands with the aim to give the members with the interest, commitment and ability more experience in contesting and the best musical training.

Out of the 28 members of the band, 21 are members of the Youth Band, with the youngest being only 9 and the oldest 19. With the 7 older members, the average age of the band is still only 24. Camborne 'B' Band is therefore composed primarily of young people and a small proportion of adult players who help them progress further.

2007 has seen Camborne 'B' Band win two West of England titles. A performance of 'Prelude and Jubilate' at the 2007 West of England Area led the band to 1st prize, qualifying them for the National Finals once again and securing promotion to the Second Section next year. Following a stylish performance of 'Divertimento' the band also won the Third Section of the West of England Festival at Bugle in June.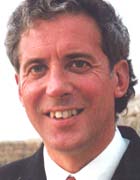 Conductor:
Alan Pope began learning to play at the age of 5. Playing for Lanner, Carharrack & St Day and St Austell bands, he also had major success in numerous solo contests. In 1974 he joined Camborne Town Band, remaining there until 1977 when he joined the Army.

Alan spent two years training at the Band of the RAC Junior Leaders Regiment. Alan studied at the Royal Military School of Music and was awarded the Cousins Memorial Parchment. In 1999 he became MD of Camborne Youth Band, raising membership to over 80. Under his direction, the band has gained Cornish, South West and National titles and he is also a tutor with Cornwall Youth Band and the Wessex Band Summer School.

In 2002, he was awarded the Camborne Town Council Plaque for services to youth music. He received the Cornish Gorseth Trevada Shield in 2004 and was crowned 'The Best Contributor to Music of Cornwall' in 2007 by St Austell Brewery and Pirate FM.

Views on test piece:
The band feels that 'Imperium' is nice piece and is enjoyable to rehearse. They think it's a good challenge and the final movement is particularly favoured by the members.
---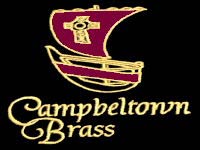 Campbletown Brass
Region: Scotland
Conductor: Craig Anderson
www.campbeltownbrass.co.uk
Qualified: Winners – 185pts (C. Anderson)
Principal Players:
Principal Cornet: Stephanie Mitchell
Principal Euphonium: Greg Bannatyne
Soprano: Hannah McSporran
Solo Horn: Lynne Campbell
Principal Trombone: Andrew Ralston
Flugel: Jennifer McCormick
Baritone: Murray Ralston
Eb Bass: Ewan Bannatyne
Principal Percussionist: Jillian Ogilvie
Campbeltown Brass was formed in 1983 from brass players in the Campbeltown Grammar School Concert Wind Band, which itself had been formed just 5 years earlier after the appointment of Gordon Evans as the first full-time brass and woodwind instructor in local schools.
They have had many contest successes since. Qualifying for the national finals now on three occasions, they currently compete in the Third Section, but have competed in the Second Section. They will compete again in the 2nd Section from November 2007. Every 'normal' contest requires the usual 300 mile round trip, with an overnight stay!!
The band has travelled far and wide, and is regularly asked to perform at local concerts and other events. The current membership stands at around 50, with the average age of just 16 and youngest group of newcomers being only 8! The interest of Kintyre's local youngsters being in the band is at its highest, as Campbeltown Brass continues to go from strength to strength.
This year the band finally won their first Scottish Championship - a very proud and special moment for all past and present members, when they finally captured a long and very overdue win.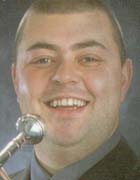 Conductor:
Craig Anderson is an award-winning tuba soloist and freelance player with a wealth of experience that has seen him play with numerous leading orchestras and ensembles.

After being accepted to the RSAMD Craig began to freelance, working with the BBC SSO and Scottish Opera in his first year. Craig was a finalist in the Radio 2 Young Musician of the Year and won the prestigious Governor's recital prize for brass and graduated from the RSAMD in 1995.
He freelances regularly with many orchestras and is visiting brass instructor at three of Scotland's top independent schools and is a specialist tutor for the National Youth Brass Band of Scotland and the West of Scotland Independent Schools Orchestra.

A highlight of his career was winning the open tuba competition at the International Tuba/Euphonium Conference at the Royal Northern College of Music in January 2000.
---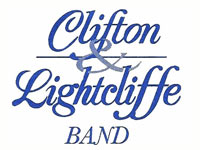 Clifton and Lightcliffe
Region: Yorkshire
Conductor: John Clay
www.clifton-band.co.uk/
Qualified: 2nd place – 181pts (J. Clay)
Principal Players:
Principal Cornet: David Crisp
Principal Euphonium: Graham Cass
Soprano: Sally Cass
Solo Horn: Jane Clay
Principal Trombone: Michael Rogers
Flugel: Karen Williams
Baritone: Janet Bell
Eb Bass: Daniel Galpin
Principal Percussion: David Clay

The Clifton and Lightcliffe Band is based in a small village just outside Brighouse in West Yorkshire.
They were formed in 1838 and in the early 1900's the band won prizes at Crystal Palace. In 1932 the band moved into its present headquarters and over its long history it can say with pride that a number of its members have made the grade and gone on to a number of top flight bands.

1977 saw the formation of a junior section and over the past 29 years the junior section has seen over 400 players pass through its ranks. 2001 was the last time the band qualified for the finals, in the fourth section at Preston. In 2006 the senior band had a successful tour to Austria. The band mainly concentrates on the area contest as we have over 50 engagements each year. The last two years we have done well by qualifying for the finals both years and we are being promoted to 2nd section from 1st January 2008.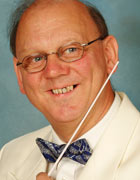 Conductor:
John started his career on cornet with Clifton and Lightcliffe when he was nine years old. And at fourteen he joined Black Dyke, where over the next fifteen years he played all the cornet positions before settling on flugel horn. He was Principal of the National Youth Band of Great Britain at the age of 16.

When he left Black Dyke he returned to his roots with the Clifton and Lightcliffe Band where he wanted to give something back to the movement. He formed the Junior band which he still conducts today. John has always firmly believed that the foundation of all organisations is the encouragement of its younger members.
John studied for his B.A. after being made redundant from the textile industry and is now a music teacher, he is also arranging music and has had a number published for brass band. He was appointed Musical Director of the Senior Band in 2005. John has recently had a comprehensive book published on the history of the Black Dyke Band

Test Piece views:
The band members are really enjoying working on Imperium. It is not an easy piece to play and there is plenty of work for everyone. The middle movement should prove to be the challenge as it is so exposed and quiet which is always a difficulty for bands. We are really looking forward to the finals and hope to do well.
---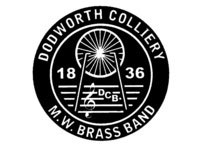 Dodworth Colliery M W
Region: Yorkshire
Conductor: Eliot Darwin
www.dodworthcollieryband.co.uk
Qualified: Winners – 183pts (E. Darwin)
Principal Players:
Principal Cornet: Gemma Hankins
Principal Euphonium: Steve Stockwell
Soprano: Karen Everitt
Solo Horn: David Horn
Principal Trombone: Mary Golder
Flugel: Roy Taylor
Baritone: Lesley Brown
Eb Bass: Daniel Jackson
Principal Percussionist: Joe Loukes

The Dodworth Colliery MW Band was formed in 1836 and since its formation it has had several name changes. Following the closure of the local colliery they received much needed support from British Steel and became the British Steel Stainless Dodworth Band.

This sponsorship enabled them move forward and the ensuing few years were the most successful in the band's history rising from the 2nd Section to become 1st Section National Champions in 1990 and to the Championship Section. The Band made its first overseas tour in 1981 appeared twice on the BBC's "Last of the Summer Wine".

Unfortunately the band fell on hard times after losing its sponsorship and it folded in the mid 1990s. It was reformed in 1997 as the Dodworth MW Phoenix Band and for a number of years was content just to entertain at local events.
In 2006 they became Yorkshire Area 4th Section Champions, Tameside Open Champions, National Champions of Great Britain and have recently, having just been promoted into the 3rd Section, won the Yorkshire Area Champions once again.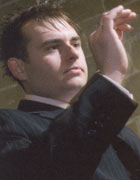 Conductor:
Eliot was born in the village of Stannington in Sheffield and started playing the cornet aged 10. After A- levels, he went on to study music at the University of Huddersfield under Phillip McCann.
Eliot has also had held the position of principal cornet at Old Silkstone, Ransome and Sellers International Bands. After being appointed MD at Dodworth Colliery in 2004, he took the band to its first contest for several years. In 2006 he led Dodworth to become Yorkshire Area, Tameside and National Champions as well as second place at Pontins.
2007 saw Eliot leading Dodworth to a Yorkshire Championship title for the second year running, securing promotion to the 2nd section in 2008 and also enabling Dodworth to compete once again at the National Championships.
Test Piece views:
The band is making their second consecutive appearance at the National Finals, this time in the 3rd Section. This year's piece, "Imperium" by Bruce Fraiser has received mixed views from all in the band but everyone agrees that it will be a tough test for most bands regarding stamina, with the second movement also being a test of musicality from all sections in the band, not just the soloists.
---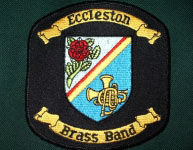 Eccleston Brass
Region: North West
Conductor: Ian Bateson
www.ecclestonbrass.co.uk
Qualified: 3rd place – 182pts (I. Bateson)
Principal Players:
Principal Cornet: Andrew Pullin
Principal Euphonium: Tom Duddle
Soprano: Stephen Bannister
Solo Horn: Helen Bannister
Principal Trombone: Paul Upton
Flugel: Alison Waring
Baritone: Peter Bromiley
Eb Bass: Anthony Bartley
Principal Percussionist: Charlotte Silk
The Eccleston Band was formed in 1969 by a group within the village who wanted to re-start the band that originally dated back to 1906. One original re-founding member (Richard Knock) is still a playing member of the band, 36 years on!

This year the band is busier than ever, with nearly 40 engagements, not including contests. Since promotion to the Third Section in 1991 Eccleston have gained many placings in local contests and are current Third Section Pontins Champion.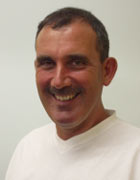 Eccleston have been to the Finals three times and were placed 7th in 2005 in the Third Section. Hard work has resulted in gaining the 3rd place at the North West Area, qualifying the band for Harrogate despite the absence of three band members on the day. Major thanks must go to all the band members who through their fund-raiding efforts have raised the money the band needs to go to Harrogate and Pontins as well as Eccleston Parish Council and the Ulnes Walton fundraisers for their continued support.
Conductor:
Ian Bateson started playing cornet at 8yrs old and progressed to E flat bass joining the then Wingates Temperance band at sixteen, under Frank Renton. He joined Leyland Vehicles after a short spell with HM Grenadier Guards Band and toured many countries with Leyland including the USA and Japan.

As a player his band was always Leyland. Breaks from the band were forced by work commitments, although he did return twice to play under the BNFL and JJB Sports banners.

New to conducting in 2000, Ian was engaged by Rivington and Adlington before moving to Skelmersdale, and just under five years ago he moved to Eccleston. Ian is extremely proud of the bands progress and is looking forward to its continued success.
---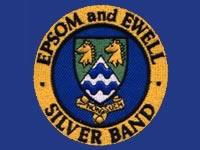 Epsom & Ewell
Region: London & Southern Counties
Conductor: Ted Howard
www.eesb.org.uk
Qualified: Winners – 181pts (E. Howard)

Principal Players:
Principal Cornet: Mark Urmston
Principal Euphonium: Claire Varley
Soprano: David Stoneham
Solo Horn: Claire Urmston
Principal Trombone: Lesley Batty
Flugel: Lisa Stevenson
Baritone: Melanie Holtham
Eb Bass: Simon Hill
Principal Percussionist: Tim Lain
The origins of Epsom and Ewell Silver Band have been traced back to 1910 with the formation of the Banstead Silver Band. In the 1950s the band moved to Ewell and changed its name to North Downs Silver Band. It retained this name until 1965 when it assumed its present name.
The band has also recorded 2 CD's and has also undertaken a series of European tours, giving concerts in Germany, Holland, Jersey and Epsom's twin town Chantilly.
The band, which competes nationally in the 3rd Section, regularly takes part in contests throughout the South East of England. In 1998 the band was awarded the titles of Supreme Champions and Entertainment Champions at the Southend Contest.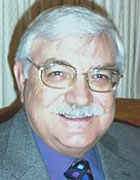 In 2005 the band were awarded with the Bill Digence Memorial Trophy at a S.E. Counties Contest in Folkestone. In March of last year the band achieved an excellent 4th place in the Area Contest competing in the Third Section. This was a great improvement for the band, moving up six places over two years and of course the band won their area this year.
Conductor:
Ted Howard has had a great deal of experience with all types and styles of music. He has conducted army bands, brass bands and amateur theatre productions. Ted spent twenty years in the army serving with the bands of the 3rd Battalion, The Royal Anglian Regiment and the Royal Military Academy Sandhurst Band Corps.

More recently he has been involved in conducting numerous brass bands. In the period that he was with Cosham Concert Brass he brought them from a non-contesting band to a nationally graded Second Section, and also took them to the national finals in the Fourth and Third Sections on three occasions.
Ted was appointed MD of Epsom and Ewell Silver in 2004. He is a member of the National Association of Brass Band Conductors and also sits on the Executive Council.
---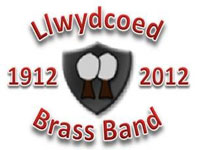 Llwydcoed
Region: Wales
Conductor: Alan Davies
Qualified: Winners – 179pts (A. Davies)
Principal Players:
Principal Cornet: Nicholas Brill
Euphonium: David Groves
Soprano: Iestyn Davies
Solo Horn: Hayley Jones
Principal Trombone: Lyndon Jones
Flugel: Paul Jones
Baritone- David Johnson
Eb Bass - Len Dennet

The band was originally formed in 1912, but during the Second World War rehearsals were suspended. The band restarted in 1947 with Will Woods as conductor and teacher. In the 1950s, Bryn Davies took over the baton, and in the following years, the band had many contest successes, notably the C.I.S.W.O. championships in the Second Section in 1973 and again in the Third Section in 1983, and twice appearing at the National Championships.

However, during the 1990s, the band dwindled due to players leaving and lack of interest from local youngsters, and ceased to compete in 1997. The band struggled to survive for a few years, until the present conductor, Alan Davies, took over in 2002.
Alan has worked hard to rebuild the band, and they have been competing again with many successes since 2003. The band has qualified for the National Finals for the past two years and are hoping to do just as well in the third section as we did in the Fourth Section last year where we finished third.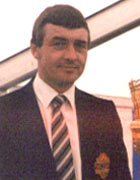 Conductor:
Alan learned to play the cornet and started playing with his local band, Llwydcoed, at 7 years of age. He progressed to principal cornet and held that position until he moved to Markham Colliery.

The next 30 years were spent playing on the front bench (except for a few playing flugel horn), with spells at Parc and Dare, Cory, and finally with Tredegar, retiring in 2002.

Alan took over the reins at Llwydcoed in 2002 and has completely rebuilt the band. They started competing in 2003 locally and 2004 nationally. He has guided the band to their second National finals, and two successive promotions at local level in this short time.

Alan is looking forward to the finals this year and believes the competition will be fierce with this test piece.

Views on test piece:
The test piece is perceived by the band as being one that will challenge all the bands in the section. The technical sections for the inner band at the beginning of the piece have to be tight and it has been a test of solid tight playing that the band has enjoyed working on. As a whole the piece really tests the band in all aspects of playing and we think it is a great piece that will challenge every band in the section. Excellent choice!
---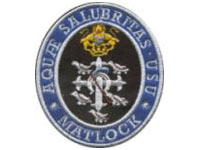 Matlock Band
Region: Midlands
Conductor: Roger Jepson
www.matlockband.org
Qualified: 2nd– 181pts (R. Jepson)
Principal Players:
Principal Cornet: Ian Beckett
Principal Euphonium: Tina Heard
Soprano: Derek Swindell
Solo Horn: Jane Baldwin
Principal Trombone: Dave Collis
Flugel: Emma Woodhouse
Baritone: Chris Baldwin
Eb Bass: Howard Crampton
Principal Percussionist: Alf Benger

Matlock Band was founded in the 1850s to promote the education and performance of music within the local community.

The history of the band is one of ups and downs. They recorded its earliest successes in the Belle Vue contests of the 1860s, and despite losing players at the turn of the century, the existing players regrouped and rebuilt the band, training players themselves. The band once more became a successful competing band, winning many prizes between 1910 and 1914.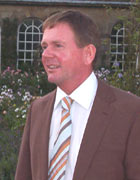 Under the guidance of Fred Slater the band went from strength to strength. The association between Fred Slater and Matlock Band lasted from 1918 until 1970, when Fred relinquished his post as Musical Director and his son Murray took over. Today, the band proudly continues the tradition of music making in Matlock that was begun a century-and-a-half ago.

Conductor:
Roger was the winning conductor of the Midlands Area contest with the Brassington, Middleton and Wirksworth Band at the age of 17. He then went on to study music at the Royal Academy in London. Whilst there, he conducted the Hillingdon Band, nowadays known as Denham Hendon Brass.
On his return to Derbyshire in 1980 he became the musical director of the Matlock Operatic Society, a position he held for seven years.
Following this he became the Musical Director of Darley Dale Band where he enjoyed many successes. After taking a short break from the world of Brass Banding, Roger was appointed Musical Director of the Matlock Band in 2003.
---
Middleton Band
Region: North West
Conductor: C. Whiteoak
www.middletonband.co.uk/
Qualified: 2nd– 183pts (C. Whiteoak)

Principal Players:
Soprano: Louise Crane
Principal Cornet: Pam Smith
Solo Horn: Emma Davies
Solo Euphonium: Adam O'Neal
Solo Baritone: Sarah Parkinson
Solo Trombone: Andy Livesley
Eb Bass: James Kerr
Percussion: John Cooney

Middleton is a proud town to the north of Manchester, now in the borough of Rochdale. The band recently recorded a CD that marked the 125th anniversary of the band, the origins of which go back to 1876. In 1887 the band finally became Middleton Borough Band, the official name of the present band.

The band's motif is the Middleton Archer. Bowmen from the area fought at the Battle of Flodden. Contesting is a major part of the band's life. In 1983, Middleton Band became National Third Section Champion, though there have been mixed fortunes since. Whit Friday has brought several prizes in recent years, and after falling back into the fourth section the band was promoted back to the Third Section.
Youth is vital to the future of the brass band movement, and a thriving junior band has provided the senior band with many of its players – continuing the band tradition of "Pop and Ale"!
Conductor:
Carl began playing the cornet at the age of 13. Carl has enjoyed playing with a number of local bands, including Todmordon Old Band, and most recently Wingates, where he held the position of principal trombone up until 2002.

His career as a musician began at 18 upon joining the 1st Royal Tank Regiment. Throughout his time in the army, he has played at many prestigious engagements around the world. After leaving the army, he began to study for a degree in band musicianship at the University of Salford. He specialised in arranging and conducting under some of the most prolific names within the brass banding movement.

Some of Carl's most memorable experiences as a conductor include helping Besses Boys Band to achieve 4th section local champions 2003, and qualifying for the 1st section National Finals with UNC Milnrow in the same year.
---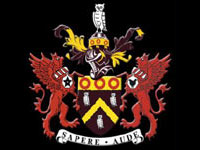 Oldham Band (Lees)
Region: North West
Conductor: John Collins
www.theoldhamband-lees.co.uk
Qualified: Winners – 185pts (J. Collins)
Principal Players:
Principal Cornet: Maria Swingley
Principal Euphonium: Jawain Pilgrim
Soprano: David Ashworth
Solo Horn: Lee Renton
Principal Trombone: Richard Lloyd
Flugel: Catherine Cordwell
Baritone: Harrison Heeley
Eb Bass: Josh Flynn
Principal Percussionist: Holly Raynor

The Oldham Band (Lees) was first formed in August 2004 out of the ashes of Oldham Brass '97, players from Bare Trees Community Band and Dobcross Youth Band.
The first conversations about forming a new band took place in 2004 at the North West Area qualifiers between John Collins and Andy Robinson.

After months of planning and preparation, the band had its first rehearsal in August 2004 at The Royal British Legion in Lees where there were at least 40 players of all ages and abilities there. A new band was born.

The band is now back to full strength and are busy performing in concerts and competing in contests, where they are not only the current Pontins National Champions after winning the 4th section in 2005 and 2006, but also 2007 North West Regional 3rd Section Champions.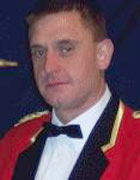 Conductor:
John started playing with the Uppermill Band at the age of 10 on cornet, but quickly progressed to B flat Bass. He then moved to euphonium and played principle euphonium for 5 years. He first moved to the Mossley band and then to British Aerospace band under Simon Wood. From there he moved to Todmorden band under Dennis Hadfield. His conducting career started with his school band, Bare Trees Community Band which he took to the school's proms in 2004.
It was in 2004 that he took the helm at Oldham Band (Lees) taking with him the players he had started at Bare Trees. Since that time he has won the North West area 3 times with Oldham and this will be the 3rd national finals appearance in succession. John has also managed to win the Pontins 4th section championships 2 years running with the Oldham Band. He still conducts Bare Trees Community Band who will be appearing at the Schools Proms at the Albert Hall on the 12th of November this year.

Views on test piece:
Imperium is a great choice and is a stern test for the 3rd section and will really sort the bands out. It is a big blow but the band is enjoying the challenge. All principal players have their work cut out and it is a real stamina test for the rest of the band. The piece with it's electric Roman atmosphere should make an enjoyable day for both bands and audiences alike.
---
Perthshire Brass
Region: Scotland
Conductor: George Annan
www.perthshirebrass.co.uk
Qualified: 2nd place – 184pts (G. Annan)
Principal Players:
Principal Cornet: David Annan
Principal Euphonium: George Annan
Soprano: Robbie Strong
Solo Horn: Gillian Brailsford
Principal Trombone: John Scott
Flugel: Clair Annan
Baritone: Alison Croft
Eb Bass: Steven Gellatly
Principal Percussionist: Grant Roper
Perthshire Brass was formed in 1978 by current MD George Annan. The band competes regularly and follow a very busy concert programme across Perthshire and beyond, with regular tours abroad. The vast majority of their players have come through their youth band, which is operating strongly and providing some young stars for the future.

Notable contest achievements include winning Scottish Band of the Year in 1997 and 1999, and this year's trip to the Finals will be the third in their short history. 2006/2007 has been a good season for the band having finished runners up in both the Scottish Challenge Cup and of course the Scottish 3rd Section Championships.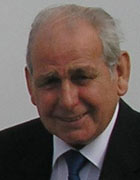 Conductor:
Founder George Annan, started playing at Morgan Academy in Dundee. At the Royal Scottish Academy of Music and Drama, he studied French Horn under the guidance of Morris Temple. A successful playing career saw George record with the Scottish Radio Orchestra and the Northern Philharmonic Orchestra.
Then followed a long teaching career which included a spell in the Bahamas before settling in the Perth area, teaching all over Perthshire and of course, forming Perthshire Brass. George retired from teaching in June this year. He will celebrate this just days after competing at Harrogate by taking his family and friends over to the Bahamas for a short tour and reunion with his many ex pupils.

Views on test piece:
The conductor and players are enjoying 'Imperium'. We are glad to see Bruce Fraser's piece chosen as he is a friend of the band despite being a local rival!
---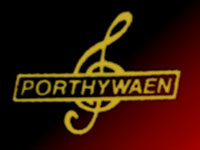 Porthaethwy Menai Bridge
Region: Wales
Conductor: Chris Williams
www.porthywaensilverband.ik.com/
Qualified: 2nd place – 178pts (C. Williams)
Principal Players:
Principal Cornet: Gwyn Owen
Principal Euphonium: Sarah Owen
Soprano: Phil Williams
Solo Horn: Tom Lewis
Principal Trombone: Patrick Rymes
Flugel: Sion Garth Owen
Baritone: Carl Bryant
Eb Bass: Peter Williams
Principal Percussionist: Tomos Owen

Menai Bridge Band Porthaethwy were formed in the early 1890s. After appearing in the National finals in the early 1990s and winning the National Eisteddfod in 1997, the band went into a decline for a few years and were eventually relegated to the 4th Section in 2001.
In 2002, the formation of an Intermediate Band and a new conducting partnership of Gavin Saynor and Chris Williams led to an almost immediate change of fortunes for the band which started with qualifying for the National Finals in Torquay. Since then, the band has won the National Eisteddfod and North Wales Championships in the 4th Section and after gaining promotion in 2004, has seen the band win the North Wales Championships twice.

The band recognize that contest success in not the be-all-and-end-all of banding and are proud of the success that it has had in nurturing young players. In August 2007, the band were pleased to welcome back old boy Arfon Owen, (now Solo Horn, Black Dyke) as conductor for the National Eisteddfod of Wales, where the band gained 3rd place.

Conductor:
Chris Williams started his banding career with Menai Bridge Band on cornet when he was 14. At 18, he left to study at the University of Salford. Whilst at Salford, he played for Hawk Green Marple and Pemberton Old Wigan and also became a member of the National Youth Brass Band of Wales.

After graduating in 2000 he started his conducting career with the Bangor University Concert Band and also joined Beaumaris. In 2002, Chris returned to Menai Bridge to form a successful conducting partnership with Gavin Saynor. This led to the band appearing at the National Finals in Torquay before eventually gaining promotion to the 3rd Section in 2004.

Chris currently teaches Music in Ysgol Emrys ap Iwan, Abergele. Chris is looking forward to a busy September, as he will be playing cornet with the Beaumaris who are competing in the 2nd Section in Harrogate.

Test Piece views:
The band is enjoying getting stuck into the piece after a short summer break. Some great moments that will provide something for everyone as well as being a test!
---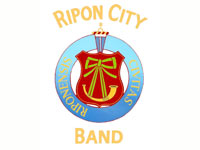 Ripon City
Region: North of England
Conductor: Malcolm Dibb
www.riponcityband.co.uk
Qualified: 2nd place – 183pts (L. Whitworth)
Principal Players:
Principal cornet: Perry O'Brien
Principal Euph: David Lonsdale
Soprano; Emma Lundburg
Solo horn: Eleanor Stokes
Principal trom: Steve Fieldhouse
Flugel: Rachael Andrews
Baritone: Ross Baldwin
Eb Bass: Paul Schofield
Principal Percussionist: Sarah Somersall

Ripon City Band is a typical `town band', performing for the citizens of Ripon all the year round taking in civic events, fetes etc and raising funds for local charities. The bands emphasis is firmly on entertainment and the band is also committed to organising the Ripon Entertainment contest held annually in Ripon Cathedral.
The band was not a serious contesting band until 2003. Until then the band entered what they called `fun contests' although under the baton of James Shepherd in 2003 the band qualified for the National 4th Section Finals in Dundee.

They have only entered three contests in 2007 - Northern areas where they came 2nd, Ripon Entertainment contest where they won and Kirkby Lonsdale were they were runners up. Malcolm Dibb is deputizing for Lee Whitworth, the Ripon bands regular MD who is serving in the Army and currently on standby for deployment to far off places so could not be sure of his availability for the Finals.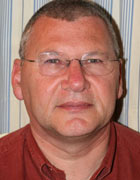 Conductor:
Malcolm played for many years with the Hammond's Hawley Band from its early days in the youth section until moving through the senior sections to the championship section.

After moving to Harrogate Malcolm started conducting with the Knaresborough Silver Band and then the Tewit Youth Band where he was Musical Director for 14 years. The band had numerous successes in the Youth section. Prestigious venues for concerts both locally, nationally and internationally as the Band toured Europe on numerous occasions under the baton of Malcolm.

Since retiring from Tewit, Malcolm has worked with various bands in and around Yorkshire, taking Elland Silver to Pontins before a two year spell with Grange Moor where Malcolm was resident conductor, as well as standing in at Wetherby Band on occasions and more recently covering at Emley Band and the Ripon Band.

Views on test piece:
Put together by a very clever composer with some fine interwoven melodies, theres a lot of `music' here. Excellent variations in tempo and volume. It could be difficult to hold the band back from over blowing many of the rousing bits. Unfortunately, still not really a piece a typical town band could play out at a concert, which is a shame when so much time is spent on rehearsing it. Maybe one year!
---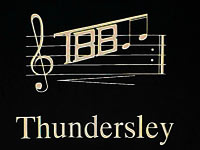 Thundersley Brass
Region: London & Southern Counties
Conductor: Keith Schroeter

Qualified: 2nd place – 179pts (K. Schroeter)
Principal Players:
Principal Cornet: Lauren Cave
Principal Euphonium: Paul Hicks
Soprano: Mathew Schroeter
Solo Horn: Kevin Babbage
Principal Trombone: Kevin Timms
Flugel : Sue Cave
Eb Bass: Malcolm Barnes
Principal Percussionist: Mark Gibson

Thundersley is situated on the Thames Estuary between the towns of Benfleet and Rayleigh. The band was formed in 1980 from a nucleus of young local players, most of who are still current band members and will be playing this year. In the late 80's and early 90's the band was very strong and had success at numerous competitions including qualifying for National finals in 1989.
Since Keith has taken over the musical leadership the bands strength and confidence has developed tenfold which has resulted in numerous contest successes. They were 2006 London & Southern Counties 4th Section Regional Champions and have since gained promotion to the 3rd section for 2007.
This year the band qualified for this years National Finals by gaining second place in the Area Contest. Additionally the band has enjoyed recent competition success at Folkestone, Hove and Crawley, where the band walked away with every possible prize and a winning margin of 5 points! They are the current SCABA Band of the Year. The trophy cabinet is delightfully full at the moment with 9 current contesting trophies to their name.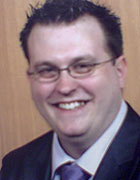 Conductor:
Keith started playing the tenor horn at the age of eight with the Salvation Army and progressed into the senior band at the age of eleven. For five years he played with the East London Division Youth Band of the Salvation Army visited Canada and toured Europe extensively.
At 18 Keith was given a place at Salford University, this is where his love of brass bands really developed. After graduating he moved back down to London to train as a music teacher and started teaching in Newham, East London, joining the newly formed Zone One Brass.
He became MD of Thundersley in 2002. In his first competition he took the band to a very creditable fourth place and since then the band hasn't looked back. Keith is now in charge of Maths at a primary school in Saffron Walden and he is very much looking forward to taking the band at the National Finals.

Views on test piece:
On our first run through of Imperium we were very intrigued by the piece. It has thrown up a lot of interesting issues for the band to tackle. We discovered very quickly though, that this is a piece of music that required a lot of thought and concentration to show off all its depths. Having now played the piece a number of times and delving into the subtleties of the score it is certainly more of a challenge than we all first thought, especially for the Eb Basses and Trombones. Summary: a challenging piece with some great moments that will test every band.
---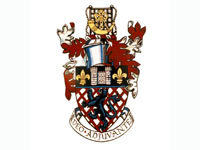 Wellington (Telford)
Region: Midlands
Conductor: Steve Curtis
www.wellingtonband.org.uk
Qualified: 3rd place – 180pts (S. Curtis)
Principal Players:
Principal Cornet: Heather Fury
Principal Euphonium: Alan Albutt
Soprano: Mel Whyle
Solo Horn: Mark Phillips
Principal Trombone: Ryan Higgin
Flugel: Mike Sheehan
Baritone: Tom Fury
Eb Bass: Steve Smith
Percussion: Gemma

Wellington Band was officially born in October 2000. Previous incarnations include Telford Band and Dawley Band. The band has grown thanks to the sponsorship of Wellington Town Council. The band is a contesting one and each year they go to the Midland Regional Championships at Buxton and Pontins.
The Band is committed to the community and regularly plays in the Town Park, at Remembrance Day as well as the Civic Services. In 2006 the band were Midland Area Champions and went to achieve 11th place at the Finals and securing promotion to the 3rd Section.

In 2007 at the first attempt the band came 3rd at the Areas and again qualified for the Finals. This was followed by a creditable 4th place at the Buxton Contest.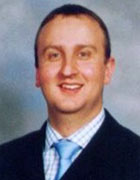 Conductor:
Stephen's interest in music began during his time at Abraham Darby Secondary School, Telford. Stephen started playing cornet whilst at the school and it was there that he had his first involvement with brass bands. On leaving he attended New College, Telford and became a member of the Shropshire Youth Brass Band.
He studied at Salford University, and graduated in 2000. Over the last thirteen years, he has played many bands and has worked as a presenter and engineer on local radio, and has arranged music for the Abraham Darby School Show Band.
It has been Stephen's ambition for many years to conduct a local brass band, and he was appointed Musical Director of Wellington (Telford) Brass Band in 2001. Since then the band has gone from strength to strength, improving its playing standard, increasing its membership, and becoming well known and respected.

Views on test piece:
The band is enjoying rehearsing the test piece and think it is a challenging test. We are all looking forward to playing it on stage at Harrogate.
---
Wem Jubilee
Region: Midlands
Conductor: Roger Thorne
www.wemband.com/mambo
Qualified: Winners – 182pts (R. Thorne)
Principal Players:
Principal Cornet: Simon Griffiths
Principal Euphonium: John Roberts
Soprano: Craig Foskett
Solo Horn: Salliann Thorne
Principal Trombone: Alan Metcalfe
Flugel: Mel Macfadyen
Baritone: David Clayton
Eb Bass: Stuart McMillan
Principal Percussionist: Darren Peake

Wem Jubilee hails from North Shropshire and can trace its roots back to the 1930's. The formation of the current band was inspired during the Queen's Silver Jubilee Celebrations in 1977, when Wem couldn't find a band in the area that could play for them.
The band began rehearsing with only two instruments and seven members and gave their first performance in October 1978. Since that debut concert the Band has gone from strength to strength, including visiting Wem's twin town in France. In 2002 they won the Fourth Section of the Midland Area Championship and in recent years have regularly achieved success at the Wychavon Contest. Currently the band consists of 30+ musicians who meet once a week in the Band's headquarters.
In 2007 and, despite a two year break from contesting, the band won the Third Section at the Area contest. Even though this year has been extremely busy with engagements, rehearsals and fundraising, the band has found time to record its third CD. Under the guidance of their Musical Director, Roger Thorne, the band have made a name for themselves and are proud to 'fly the flag' for Wem.

Conductor:
Roger was born in Shrewsbury and started his musical career at the age of eleven. Following his early success in playing and conducting, it was in composing music that Roger found his forte and, to date, has completed well in excess of four hundred arrangements and compositions.
In 1998 Roger launched his music publishing company, 'Thorne's Music'. His most successful piece being a dramatic arrangement of the stirring music from the film Zulu which has been played by bands from as far afield as America and Australia.
Roger is in great demand as a composer, arranger and tutor. He now spreads his experience widely over the brass band movement and travels extensively as a band trainer, professional conductor, comperé and adjudicator.
Views on test piece:
Our band is currently enjoying rehearsals on 'Imperium' and feel it will provide a good test for the qualifying bands. The music itself is not particularly demanding on the technical side, but it is evident that good tuning and intonation will be required together with good balance and plenty of stamina. All in all a good choice of music, which we look forward to performing at Harrogate.
---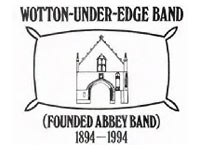 Wotton and Districy Silver
Region: West of England
Conductor: Dennis Grant
www.wottonsilverband.co.uk
Qualified: 2nd place – 182pts (D. Grant)

Principal Players:
Principal Cornet: Lisa Hancock
Principal Euphonium: Alan Bruton
Soprano: Jim Mason
Solo Horn: Jenny Lovell
Principal Trombone: David McWhirter
Flugel: Jon Woodman
Baritone: Julie Ashby
Eb Bass: David Tutty
Principal Percussionist: Jenny Davey
Wotton Silver Band was founded in 1894 and was renamed in 1968 as The Wotton-Under-Edge and District Silver Band.

The Band's story is not one of uniform upward progress. In particular, there were two extremely difficult periods, especially during the war years. From the late sixties, a renaissance has taken place in fortune with steady progress. October 1989 saw the band take to the stage in London to compete in the National Finals after winning the 4th Section at the West of England regionals. Up to now, this was the bands greatest achievement.

Following a less than pleasing result at last years area contest, narrowly escaping relegation back into the 4th Section, the band were overjoyed with the runner-up spot at this year's contest, achieved through hard work and a great team spirit. With ever increasing numbers, the band is looking forward to the challenges set by Imperium and a well deserved break on returning from Harrogate.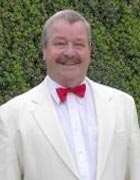 Conductor:
Dennis started playing at the age of 9 and soon moved to the City of Gloucester Band (now the PolySteel Band). After two years he was appointed principal cornet, a position that he held until the current incumbent, Chris Howley, took over. During these years he won many Solo, Quartet and major band competitions.

He then began teaching and also conducted a training band for City of Gloucester Band. Dennis has also conducted Tewkesbury Band, Nailsworth Band and worked with Stinchcombe and Drybrook for a number of years. More recently, he conducted the Avonbank Band for 7 years, presiding over the most successful period in the band's history. Prior to joining Wotton Silver Band, Dennis had been conducting Shipston Town Band for 2 years.

Views on test piece:
Very descriptive, were enjoying working on it. A good test of stamina. We can just imagine the Roman army marching along to those horns at the beginning.