2007 Lower Section National Finals - Second Section runners and riders
25-Sep-2007
Darrol Barry's interesting set work will test 16 of the best Second Section bands out, but which one will head home as Champions this year?
---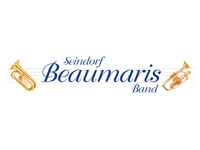 Beaumaris 'B'
Region: Wales
Conductor: Gwyn Evans
www.beaumarisband.org.uk/

Qualified: 3rd – 187pts (G. Evans)

Principal Players:
Soprano: Chris Butterworth
Solo Cornet: Paul Hughes
Flugel Horn: Keith Jones
Solo Horn: Nia-Wyn
Baritone: Nicky Williams
Euphonium: Hefin Evans
Trombone: Fred Hughes
Eb Bass: Bethan Evans
Percussion: Sion Mason


The band was formed in 1998 by Fred Evans MBE. In 2006 a change in the set up of the organisation of the bands took place and a decision was made to amalgamate the two competing Bands into one. This decision was made as a result of the loss of a number of key players due to work and university commitments and also to ensure the financial security of the Band. This has been a positive step in the right direction with the Band gaining qualification to the National Championships of Great Britain in their first competition as the newly restructured Beaumaris Band.

The next twelve months will prove to be another milestone in the history of the band with the introduction of another generation of young musicians coming up through the ranks.
Conductor:
The startling success of Seindorf Beaumaris Band must be attributed to their highly motivated Musical Director, Gwyn Evans. His charismatic leadership, musical understanding and a relentless driving passion for quality and excellence has inspired many musicians over the years.

He works as a Peripatetic teacher on the Isle of Anglesey for the William Mathias School Services. His Musical interests are broad. A fine jazz trumpeter, who loves to play and listen to top class Big Bands, as well as small combos, orchestras or even just solo trumpet playing. As well as playing musical instruments he has also established a successful business as a Piano Technician, repairing and restoring pianos.

Test piece views:
The band are enjoying working on the piece and the challenge will be finding the music in the 2nd movement whilst keeping the two outer movements tight and rhythmical.

---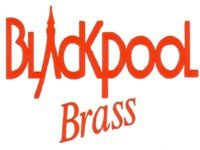 Blackpool Brass
Region: North West
Conductor: Andrew Warriner
www.blackpoolbrass.co.uk

Qualified: 2nd – 186pts (A. Warriner)

Principal Players:
Principal Cornet: Mike Pritt
Principal Horn: Caroline Cross
Principal Euphonium: John Brady
Principal Trombone: Simon Moore
Principal EEb Bass: Phil Sherlock
Soprano Cornet: Stuart Ward
Flugel Horn: Lorraine Pritt
Solo Baritone: Ray Latham
Principal Percussionist: Stuart Reynolds

The Band was formed in 1966 when 10 players got together in a public house in Blackpool. They had no instruments, music, stands or anything at all apart from the sheer determination to form their new band. Having attracted players from the Blackpool and Fylde area, the band then progressed with an appearance on "Opportunity Knocks", concerts in the Tower ballroom, and appearing on many holiday shows in Blackpool.

In 1973 they became the Dutton Forshaw Band and enjoyed 12 years of sponsorship. The band has qualified on several occasions for the National Finals of Great Britain and in 1985 entered the World Music Contest at Kerkrade, coming home with a gold medal.

Unfortunately, the 12 year sponsorship came to an end and then found sponsorship with the Marton Mere Caravan Park, for 5 years. Sadly this partnership came to an end in 1990. Since then the band has been self-supporting, and renamed themselves Blackpool Brass, and have gone from strength to strength.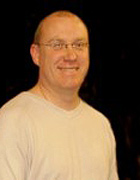 Conductor:
From the January 2006, the band welcomed Andrew Warriner as their new Musical Director. Andrew was born in Bolton in 1968 and was educated at Canon Slade School. After playing 5 years at Besses Boys Band, he played for Fodens from 1985-1995, Grimethorpe and Leyland.
Andrew has conducted many bands from 4th section to Championship section with much success including winning the 2001 National Finals (3rd Section). Andrew is very much looking forward to a lengthy successful period with Blackpool Brass.
Views on test piece:
Generally, the feeling in the band is that they are warming to the test piece although all views can be found amongst the members. It is also felt that it is the Euphonium player's lot to be singled out for special attention again this year!
---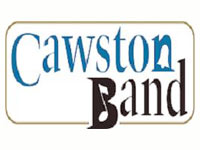 Cawston
Region: London & Southern Counties
Conductor: Colin Swaep
www.cawstonband.co.uk

Qualified: 2nd – 182pts (C. Swaep)

Principal Players:
Principal Cornet: Max Clarke
Principal Euphonium: Steve Clarke
Soprano: Kevin Read
Solo Horn: Margaret Whiley
Principal Trombone: Annette Winters
Flugel: Catherine Peck
Baritone: Rachel King
Eb Bass: Mark Peck
Principal Percussionist: Donna Ellis

Cawston & District Silver Prize Band, was formed in 1886 in a village 11 miles north of Norwich. The bands first rehearsal room was a room above the Bell Inn in Cawston and remained the bands home till the 1960s before finally relocating in 1998 to their present home the St Faiths Centre.
In its early years the band were very successful contesting band with several appearances at Crystal Palace, but never managing to capture a prize. Despite disappointments, the band managed to win 176 prizes in 11 years, at one point they secured 14 prizes in 4 days! In 1983 they became one of the first Norfolk bands to appear in the Royal Albert Hall at the 4th Section National Finals. 4 members of the band that played on the day will be playing at Harrogate 24 years on. During the 90s the band also played in the National Finals on 3 other occasions making steady progress from 4th to 2nd Section.
The band were delighted with this years area result as not only did it see them qualify for the finals at Harrogate but also gain promotion to the 1st Section for the first time in their 121 year history.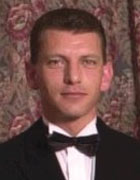 Conductor:
At the age of eight Colin was introduced to the world of the Salvation Army where he immediately began learning the euphonium. By sixteen he was already the young peoples bandleader of the Thetford Citadel.
At eighteen Colin enlisted into the British Army to pursue a career in Army music. He studied tuba at the Royal Military School of Music and was posted to Germany to take his place as principal Tuba of his regimental band. He remained there for seven years touring extensively. A few years later Colin returned to Kneller Hall to further his study in Band Leadership, studying harmony, orchestration, aural perception, conducting and performance.
Colin then spent several years with the Band of The Dragoon Guards and in 2003 he became a licentiate of the Royal School of Music, London. After the disbanding of the Dragoon Guards Band Colin was posted to The Minden Band in Cambridgeshire. Since 2001 Colin has been the Musical Director of Cawston Band.
---
Cockerton Prize Silver
Region: North of England
Conductor: G. Nicklin
www.cockertonband.co.uk

Qualified: 2nd – 189 pts (G. Nicklin)

Principal Players:
Principal Cornet: John Liversage
Principal Euphonium: Brian Wilderoda
Soprano: Steven Simmonds
Solo Horn: Charles Harrison
Principal Trombone: Richard Harrison
Flugel: Karen McDowell
Baritone: Colin Exely
Eb Bass: Brian Richardson
Principal Percussionist: Yvonne Gargett

Cockerton Band was formed in 1863. Until 1880, the band struggled to find a decent rehearsal room, but then the Cockerton Cocoa Palace opened in Forcett Street, a workingmen's club without alcohol, and the band moved in. For a couple of years, Cockerton had it all - instruments and rehearsal room. But then the cocoa revolution went cold and the Cockerton palace, like all the others in town, closed.
In 1928, the band signed a contract with Darlington FC. On match days, the band collected in the Market Square and marched in uniform to Feethams playing their arrangement of "Henry the VIII, I am, I am". Each bandsman got a £5 match fee, plus free admission. Sadly, the contract was not renewed in 1961.
Because Cockerton Band is a village concern, a handful of Cockerton families have been intimately associated with it throughout its history. These include the Pawsons the Shutts, and perhaps most notably, the Harrisons. Dickie and Charlie Harrison are the fourth generation to have played with the band, and they are still going strong.
Conductor:
---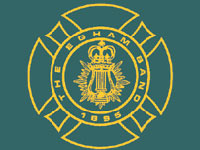 Egham
Region: London & Southern Counties
Conductor: G. Green
http://www.eghamband.co.uk/index.htm

Qualified: Winners – 186pts (G. Green)

Principal Players:
Principal Cornet: David Wicks
Principal Euphonium: Andrew Barrett
Soprano: Tristan Gaudion
Solo Horn: Jan Haunton
Principal Trombone: Dennis Brown
Flugel: Stewart Gaudion
Baritone: Sue Fowler
Eb Bass: Kate Thulborn
Principal Percussionist: Ian Warren

The Egham Band can trace its history back to 1895 and has remained on the same site since 1927. The band is part of the local community, leading the Remembrance Day and St. George's Day parades each year whilst 21 of the 29 players taking part in Harrogate live in and around the town.

Other recent events include concerts with guest soloists Alan Morison, Steve Sykes and Roger Webster, and a concert celebrating music originally written for brass band by British classical composers. The band has a strong youth policy with the Egham Junior Brass being over 40 strong, members of SCABA and competing in their own right.

The Senior band have continually improved under Gareth Green, MD for the last 16 years. Following on from good results at Leamington Spa and Butlins, the band were delighted to win at Stevenage, and gain promotion to the First Section. The band's last visit to the National Finals was in 1999, and 14 of those playing then will be on stage again in Harrogate this year. The management and members of the band are grateful to all those who have helped in their achievements and would like to mention their appreciation to Melvin White for his good humour, help and advice not just over the preparation for this piece but during recent years.
Conductor:
With a Salvation Army brass band background, Gareth Green started learning the cornet at the age of seven and went on to study music at the Royal Holloway College specialising in performance, arranging and conducting, graduating in 1982 with a B.mus(Hons.) degree.

Later, at the National Centre for Orchestral Studies in Greenwich, he studied composition with Edward Gregson. Summer 1983 found him spending six weeks touring Italy as associate Principal Trumpet with the "Orchestra Internazionalles Jeunesses Musicales", and in 1985 he became Assistant Musical Director of the Egham Band, which led to his appointment as its Musical Director six years later. At the same time he also began associations with several local Amateur Operatic Societies, both as an orchestral player, and later as Musical Director. In 1991 Gareth began an association with Yendell Publishing, with a number of arrangements and compositions for Brass Band.
---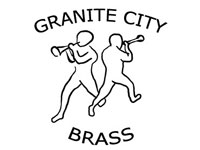 Granite City
Region: Scotland
Conductor: Tom Paulin
www.granitecitybrass.co.uk

Qualified: 2nd – 181 pts (T. Paulin)

Principal Players:
Principal Cornet: Calum Booth
Principal Euphonium: Kenny Chapman
Soprano: Neil Ferguson
Solo Horn: Moira Ross
Principal Trombone: Julie Smith
Flugel: Stewart Gilmore
Baritone: Roy Perrie
Eb Bass: Alex Paterson
Principal Percussionist: Geoffrey Jones
The band was formed in 1850 as Stoneywood and Auchmill Union Band. In 1908 they became the Stoneywood Brass Band and by the end of WWII the name had changed to Stoneywood Silver Band.

By the 1980's players were drawn from all walks of life and when the old works hall was damaged by fire the link with the mill was finally severed. New rehearsal accommodation was offered by UDI, and in 1985, Stoneywood Silver moved band hall and became UDI Brass. In 1997 UDI Brass merged with Aberdeen City Band and became UDI (Aberdeen City Band). When the bands merged the Community Band was formed.

The final name change came in August 2003. The band members decided that Granite City Brass was a more apt name to have as Aberdeen is known as the Granite City.
On 4 occasions the band have been in the prize list, 3 of these being 1st places at the Scottish Championships thus qualifying for the National Finals.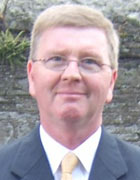 Conductor:
Tom began his musical career in Scotland, playing the cornet with the Dalmellington band.

He moved to England and played principal cornet with many leading bands including C.W.S. Manchester, G.U.S, Grimethorpe Colliery and Hammonds and during that period he worked with such conductors as the late Alex Mortimer, Elgar Howarth, and Howard Snell.
Since 1976 he has been employed as a brass teacher in schools, both in the United Kingdom and in Australia coupled with brass teaching at The University of Melbourne.

Between the years of 1994-2004 Tom conducted Kew Youth Brass and the Hawthorn Band between 2000-2005. During this time Hawthorn were Victoria State Champions from 2000-2003 and also won the Australian National Championship in 2004.
---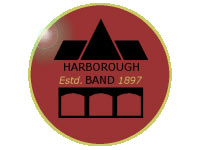 Harborough
Region: Midlands
Conductor: Chris Groom
www.harboroughband.co.uk

Qualified: 2nd – 183pts (C. Groom)

Principal Players:
Principal Cornet: John Pacey
Principal Euphonium: Jason Smith
Soprano Cornet: Dylan Richards
Solo Horn: Anita Smith
Principal Trombone: Max Thornton
Flugel: Jacqui Pacey
Baritone: Will Borman
Eb Bass: Steve Orton
Principal Percussionist: Stuart Grainger
The Harborough Band is based in the East Midlands town of Market Harborough, Leicestershire. The band was formed 108 years ago in 1897 with 20 members and used to rehearse in the towns' Liberal Club. The bands' membership has steadily grown over time, and we now have a large and very successful training band section, with more than 30 regular members, several of whom have now joined the senior band ranks.

The band played at the 2nd Section National Finals in Preston in 2001, gaining 6th place – Harborough's greatest achievement so far! We have also qualified for the finals in Harrogate this year and are aiming to improve on our previous placing.

Conductor:
Chris has been the bands' Musical Director since 1991 and is the son of Trevor Groom, renowned as one of the country's best Euphonium players. After leaving school, Chris joined the Scots Guards, where he trained at Kneller Hall and played French Horn for 6 years.
After leaving the Guards, he spent 8 years with Championship section bands in Yorkshire. He then returned to the Midlands and joined the GUS Band, where he played Solo Horn for five years. Chris is a Peripetetic music teacher at Loughborough Grammer School, Loughborough University and Kimbolton School.
Views on test piece:
The band is really enjoying rehearsing the test-piece – even Jason on Solo Euph! Rehearsals are going really well and nobody is complaining about the choice of piece, unlike the run-in to this years' area contest in March! Everyone is looking forward to performing in Harrogate as it is 6 years since we were last in the Finals and we are hoping to improve on our 6th place that year.
---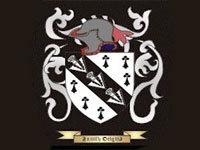 Kippax
Region: Yorkshire
Conductor: Alan Morrison
www.kippaxband.co.uk

Qualified: 2nd – 182pts (K. Wardle)

Principal Players:
Principal Cornet: Nigel Darbyshire
Principal Euphonium: Colin Moss
Soprano: Andy Fake
Solo Horn: Anita Morrison
Principal Trombone: Paul Wilkinson
Flugel: Brian Butler
Baritone: Lee Fairburn
Eb Bass: Steve Butler
Principal Percussionist: Mark Thackrah

Almost certain to be the oldest band in the contest, the Kippax Old Band was thought to have been formed in 1814, although a newspaper cutting from the 1950's suggests that some players were known to have joined the band in 1813.

The best evidence written in 1934, stated that the band was "holding a tea party" to celebrate 100 years as a brass band and 120 years as a band. Armed with these facts, it is the band's intention to celebrate its bi-centenary in 2014. The Kippax Band, has had several names during the past, mainly linked to support it received from the mining industry. The band is currently without a main sponsor, but has received generous support from Aqua Enviro Ltd.

After relegation to the 2nd Section at the start of 2006, Kippax won the National Mineworkers contest and the Pontins title in the same year. 2007 has seen wins at Derby and Buxton, with runners-up spots at Butlin's, Tameside and, the area.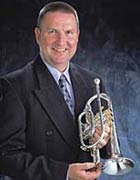 Conductor:
Alan Morrison is the Musical Director of the Brighouse & Rastrick Band having previously served the band as Principal Cornet player for a number of years. Previous to that he spent many years with Grimethorpe Colliery Band in a similar position.

He continues to be in great demand as a soloist, conductor and adjudicator having travelled the world featuring in many festivals and gala concerts including the Henry Wood Promenade Concerts at the Royal Albert Hall.

He is a frequent tutor on Summer Schools and regularly acts as cornet tutor to the National Youth Bands of Great Britain and Switzerland and has lectured on the brass band courses of several colleges and musical institutions. An experienced music examiner for the Associated Board of RSM he also visits educational establishments giving recitals, masterclasses and external examining, and has adjudicated at all levels at home and abroad, including the National Championships of both Australia and New Zealand and the US Open.

Views on test piece:
The test piece has been generally well received by the players. The bass section have their work cut out , but seem to be coping manfully. The third movement has work all round, but nothing to lose sleep over. The stone dead acoustic of the conference centre will demand absolute control and clarity and these have been the watchwords in rehearsal from the word go.
---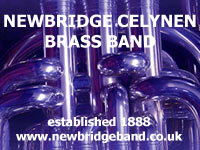 Newbridge (Celynen)
Region: Wales
Conductor: Paul Holland
www.newbridgeband.co.uk

Qualified: Winners – 188pts (P. Holland)
Principal Players:
Principal Cornet: Andrew Smith
Principal Euphonium: Nigel Thomas
Soprano: Ellie Holland
Solo Horn: Angie Thomas
Solo Trombone: Iwan Willians
Flugel: Rob Nesbitt
Baritone: David Osborne
Eb Bass: Chris Eveson
Principal Percussionist: Richard Hinwood

Newbridge was originally formed in 1888 and is currently enjoying their most successful period in history. Since 2002 alone the band has won 16 contests ranging from 3rd Section to Championship Section.

Currently for 2007 the band has won the Welsh Area (2nd Section), Weston Super Mare (Championship Section) and been placed 2nd at Ebbw Vale (Championship section) in addition to securing some soloist awards amid stiff competition.

Since the band's last appearance at the National Finals of 2006 personnel changes have been positive allowing the band to strengthen its' ranks. Newbridge will again be looking to make a good impression at this year's contest and hope the recent success continues.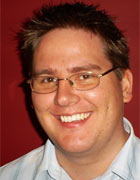 Conductor:
Paul Holland, was appointed MD in 2002. Paul's playing career began at age 11 and culminated in a successful 3 year period with Black Dyke winning the National and British Open titles.

Paul studied music at Huddersfield University successfully gaining his music degree in 1998 before he returned back to Wales where he now works full time with Newbridge and continues to be in demand with Championship Section bands in the Principality.

Since his appointment with the band they have achieved 16 contest wins stretching from Third Section to Championship Section, been crowned League Champions of Wales 3 times, Champion Band of Wales 3 times, represented Wales in the National Championships of Great Britain 3 times and set records for the most consecutive wins across a variety of sections in Wales. Paul continues to work the band hard hoping to make a positive impression in the higher sections that beckon their future together.
Views on test piece:
An interesting piece with some technical and musical obstacles. We feel there is plenty of work for all sections of the band and we are very much looking forward to performing it in Harrogate.
---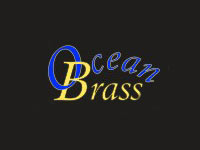 Ocean Brass
Region: West of England
Conductor: Ivan Hutchinson
www.oceanbrass.com

Qualified: Winners – 188pts (N. Grace)

Principal Players:
Principal Cornet: Louisa Smith
Principal Euphonium: Graham Jones
Soprano: Wayne Landen
Solo Horn: Paula Gray
Principal Trombone: Andy Verner
Flugel: Sue Harris
Baritone: Robin Langdon
Eb Bass: Dave Kendall
Principal Percussionist: Robert Landen

Ocean Brass was formed in 1998 from the amalgamation of two bands, Solent Brass and Southampton Central. The late Leighton Rich was appointed as the first Musical Director and in 2000 they qualified to take part in the Second Section Finals at the Royal Albert Hall.

Major Nick Grace was appointed Musical Director in 2004 and early success was achieved by becoming 2004 First Section champions at the Wessex BBA Winter Contest. In 2007 Band Sergeant Ivan Hutchinson was appointed as the band's Guest Musical Director and it is Ivan that will be taking the band to the finals this year.

Since then the band has consistently improved gaining promotion to the Championship Section of the Wessex BBA and in 2007 it has achieved repeated success, most notably at the West of England Championships, winning the Second Section, qualifying again for the National Finals and gaining promotion to the First Section. In May 2007 under the direction of Ivan Hutchinson the band won the top section at the Southern Counties Brass Band Association contest in Crawley.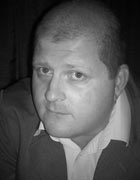 Conductor:
Ivan started playing the cornet at the age of 4. From a very early age Ivan spent most of his weekends travelling up and down the country with his father and brother who were both cornet players, competing in many solo competitions.

Ivan joined the Royal Marines in 1990 as a cornet player and gained the bronze medal from the Worshipful Company of Musicians and was best all round musician under training for that year. In 1994 Ivan moved to Plymouth where he became the bands principal cornet player, a position he held for over 10 years.

Ivan attended the Warrant Officer Bandmaster course at Portsmouth. After successfully completing the course Ivan gained the Licentiate Royal Schools of Music diploma. Ivan has been a soloist at the Mountbatten Festival of Music at the Royal Albert Hall on 6 occasions and has made 11 solo recordings with various Royal Marine Bands. He is currently the Academic instructor, as well as the Trumpet instructor at the Royal Marines School of Music.
Views on test piece:
Generally the band likes the test piece as they believe that it suits our style and allows us to show off our strengths.
---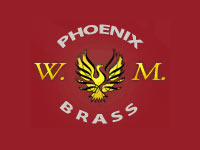 Phoenix West Midlands Brass
Region: Midlands
Conductor: David Maplestone
www.phoenixwmbrass.co.uk
Qualified: Winners – 185pts (D. Maplestone)
Principal Players:
Principal Cornet: Lisa Jenks
Principal Euphonium: Vicki Southall
Soprano: Jo Todd
Solo Horn: Richard Haines
Principal Trombone: Geoff Pearson
Flugel: Emma Taylor
Baritone: Louise Wilkins
Eb Bass: John Moore
Bb Bass: Colin Graham
Principal Percussionist: Dave Jenks
Phoenix West Midlands Brass was formed in 2000 and rehearses just outside Dudley in the West Midlands. In its 6 year contest history, the band has won 3 Midlands area championships and has also gained success at Pontins, Wychavon, Rhyl and the WMBBA contest at Leamington.
In May 2007 the band were invited to compete in the B Section of the European Championships at Symphony Hall in Birmingham, where they were placed second. David Maplestone became MD of Phoenix in August 2006 and has steered them to their third National Finals appearance and promotion to the 1st Section from 2008.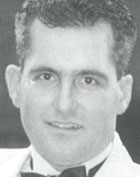 Conductor:
David started playing cornet with Cwmbran Town Band at age 10 and by the time he was 16, he was playing with Grimethorpe. He won the British Solo Championship in 1981 at the age of 20.
After 7 years at Grimethorpe he played principal cornet with William Davis Band before moving to play principal cornet with the Heart of England Band, where his teaching and conducting careers began.
As a conductor he twice qualified for the Albert Hall and won the Welsh Championships with the BTM Band. He has had success with both Sovereign and Staffordshire Bands and joined Phoenix in 2006.
Earlier this year he won both the Championship and Second Section Midlands titles on the same day with different bands – both by a margin of two points. As a music peripatetic he continues to help lots of young players in schools and is relishing the thought of forming the Telford & Wrekin Youth Brass Band with Wayne Ruston.
---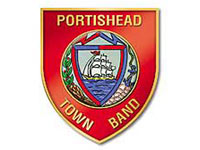 Portishead Brass
Region: West of England
Conductor: Ian Dickinson
www.portisheadtownband.co.uk
Qualified: 2nd – 186pts (I. Holmes)
Principal Players:
Principal Cornet: Rob Perham
Principal Euphonium: Dale Price
Soprano: Chris Sanders
Solo Horn: Andy Davies
Principal Trombone: Steve Rocky
Flugel: Steve Tripp
Baritone: Chris Peacock
Eb Bass: Derek Horsfall
Principal Percussionist: Paul Evans

The Portishead Town Band was formed more than 30 years ago as the Electricity Club Band. The Band performs regularly in the Bristol area and is building up a strong reputation for entertaining and varied programmes. The Band also competes regularly and in recent years it's rarely being out of the prizes each time it competes.

Its trophies include prizes at the West of England Area, Coleford Entertainment and Association Contest, Wychavon, Weston Super Mare contest and others. In addition it has qualified for the National Brass Band championships Finals twice in the last 3 years and was placed third overall at the 3rd Section National Finals in 2005.
In 2007 it qualified for the National Finals by being placed in 2nd place in the West Of England regional championships and also won the Weston Super Mare contest by a convincing margin. For 2008 the Band is pleased to have gained promotion to the 1st Section.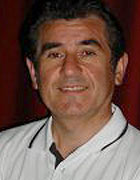 Conductor:
The Band's new Musical Director is Ian Dickinson, a great player in his own right and now turning his hand to conducting. Ian's relationship with Brass Bands in the area is highly regarded, having played both Cornet and Flugel for some of the finest bands - notably including the famous Sun Life Band from Bristol which at it's peak won the British Open Championships.

Ian has only been with the band a short while, but there is already a great partnership between him and the players which resulted in a superb win at the Weston Super Mare contest earlier in the year.
Views on test piece:
The Band is enjoying rehearsing the Test piece. We're finding an awful lot more music in it than we saw at first glance and it should prove a fantastic, challenging piece to play in the venue at Harrogate.
---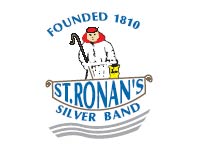 St Ronan's Silver
Region: Scotland
Conductor: Alex Knox
www.stronansband.org
Qualified: Winners – 182pts (A. Knox)
Principal Players:
Principal Cornet: Ian Aitchison
Principal Euphonium: David Lindsay
Soprano: Ross Brotherston
Solo Horn: Eric Forbes
Principal Trombone: Keith Belleville
Flugel: Jill Keddie
Baritone: Mark Cockburn
Eb Bass: Alex Clapperton
Principal Percussionist: Claire Bell

Scotland's oldest band, St. Ronan's Silver, is based in Innerleithen in the Scottish Borders. Formed in 1810, today it is one of the areas most active organisations and the members play at over fifty events across the Borders and beyond each year. The Band provides training for new brass and percussion players who graduate to the St. Ronan's Future Band. Several St. Ronan's youngsters are also members of the National Youth Brass Band of Scotland.

The Band regularly promotes its own concerts and is a leading player in the renowned St. Ronan's Tattoo held bi-annually at Traquair House. The Band plays a pivotal role in St. Ronan's Border Games & Cleikum Ceremonies.

The Band competes regularly and became Scottish Champions in the Fourth Section in 1999. The Band became Borders Champions in 2001 and 2003. Other contest successes have been achieved at the Carnegie Contest, West of Scotland Championships, Brass in the Park, Forth Valley Championships and Fife Charities. St. Ronan's was promoted to the Second Section in 2003, winning that section this year at Dundee.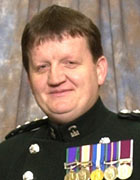 Conductor:
Alex Knox was born in Edinburgh. After obtaining Higher Music at school, he joined the Army as a musician, when he enlisted into the Royal Scots in 1983.
After musical training at the Royal Military School of Music, he was posted to the Regimental Band of the 1st Battalion The Royal Scots. In 1991 he carried out his secondary role as a Medical Assistant in the 1st Gulf War and in 1992 he was selected to attend the Bandmaster's Course at the Royal Military School of Music.
On completion he was awarded 7 prizes including best original composition and best overall Student Bandmaster and gained the Silver Medal from the Worshipful Company of Musicians. In 1996, he was appointed Bandmaster of The Gibraltar Regiment before taking up the appointment as Bandmaster of the Light Division. In 2000, he was commissioned and appointed as Director of Music of the Royal Irish Regiment before he retired from the Army in 2006.

Alex conducted St. Ronan's Silver Band at the 2006 Scottish Championships and was appointed as the Band's Musical Director in March 2007

Views on test piece:
The Band is finding Darrol Barry's piece both challenging and exciting to work on. It provides the players with opportunities to play in solo, sectional and full ensemble situations. A really exciting piece.
---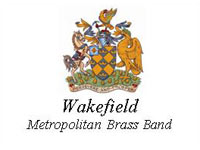 Wakefield Metropolitan
Region: Yorkshire
Conductor: Norman Law
www.wmbb.org
Qualified: Winners – 184 (R. Gray)
Principal Players:
Principal Cornet: Richard Larder
Principal Euphonium: Myron Thomas
Soprano: John Belton
Solo Horn: Martyn Fish
Principal Trombone: Stuart White
Flugel: Rhys Keegan
Baritone: Julia Abdy
Eb Bass: Kathryn Tomlinson
Principal Percussionist: Rhodri Younger

The Wakefield Metropolitan Band was formed in 1977 from members of the then Wakefield Metropolitan Schools Band who had become too old to play in nationally graded contests.

The Band entered the Fourth Section in 1978 and quickly gained promotion over the years to the Second Section. It was in the National Finals of 1987 that they won the title Champion Band of Great Britain and its resultant promotion to the First Section.
Other notable contest successes include wins at Pontins in 1978, 1982 and 1984 as well as Yorkshire regional wins in 1998 and 2002. The band will be representing Yorkshire at Harrogate as the current Second Section champions and have reached the final of the inaugural Kippax Entertainment contest, to be held in November.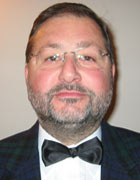 Over the years the Band has recorded two CDs, performed on radio and television on a number of occasions, toured France and made some nine visits to Germany; a tenth visit is planned in 2008 to help Wakefield's twin town (Alfeld-Leine) celebrate their 750th year. The Band has also had the privilege of playing before members of the Royal Family.
Conductor:
Norman, began his playing career on trombone with the Alva Town Band quickly progressing to solo trombone. In 1972 he "emigrated" to England to take solo trombone with the GUS (Footwear) Band, a position he held with various bands for the next 20 years, including Fodens Motor Works, Brighouse & Rastrick and finally eight years with Black Dyke Mills Band.

During his stint at Dyke, the band enjoyed its most successful period, winning the "Grand Slam" in 1985. From 1990-2000 Norman was MD of the Hepworth Band, which he saw promoted to the Championship Section in 1999.

In 2000 Norman became MD of the Old Silkstone Band and they recorded many successes and gained two promotions in five years.
---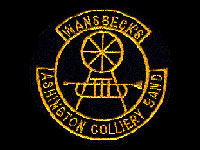 Wansbeck's Ashington Colliery
Region: North of England
Conductor: Nigel Stedman
http// www.ashintoncollieryband.co.uk
Qualified: Winners – 190 (N. Stedman)
Principal Players:
Principal Cornet: Brian Cameron
Principal Euphonium: Richie Wallace
Soprano: Graham Tindall
Solo Horn: Mark Elliot
Principal Trombone: Kev Chisholm
Flugel: Kerry Cameron
Baritone: Bill Jones
Eb Bass: Andy Scrowther

Formed as Ashington Public Band in 1930 the band became the North Seaton Colliery Band until 1961 when the colliery closed. In 1961, the mineworkers of Ashington Colliery asked the Band to represent their colliery and so the band returned to Ashington. This partnership lasted until 1988 when the colliery closed. During these partnerships the miners using their own pay, with a levy of 1d or 3d, financed the band.
A good relationship was established with the Local Authority and it was through this that they became twinned with the Volmetaler Music Group of Schalkmuhle in Germany, a partnership that has lasted more than 28 years.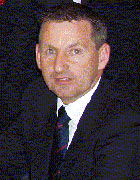 The Local Authority give the band grant aid, which enables it to continue the area's brass band heritage, and so they became Wansbeck's Ashington Colliery Band. In the seventies, Hovis used the band to provide the backing music "Going Home" for its famous adverts. In 1983 and 1984 the band represented the region at the National Finals at London.

Conductor:
Nigel has played for various Championship Bands in the Northern Area for over 15 years as Assistant Principal / Principal cornet. He has played under such conductors as Major Peter Parkes, Phil McCann, Richard Evans, David Hirst, Roy Curran, Hugh Megarrel and Dave Binding.
He started conducting seven years ago with Dunston Band, taking them for a concert with Jimmy Hayes as guest soloist. Nigel joined Wansbecks Ashington Colliery band six years ago and has taken the band from strength to strength. They have now been promoted to the First Section thanks to both his and the bands dedication and commitment.
---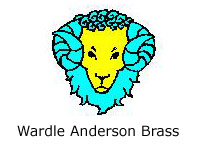 Wardle and Anderson District Brass
Region: North West
Conductor: Sean Conway
www.andersonbrass.co.uk
Qualified: Winners – 187pts (S Conway)
Principal Players:
Principal Cornet: Susan Butterworth
Principal Euphonium: John Whatmough
Soprano: Lindsay Marson
Solo Horn: Abi Marson
Principal Trombone: Mark Howarth
Flugel: Laura Quigley
Baritone Lyn Greenhalgh
Eb Bass: Callum Boardman
Principal Percussionist: George Webster

Wardle & District Anderson Brass was formed in 1990 and was made up of youth players who had gone through the school system and became too old to play in youth competitions.

The name Anderson comes from the ex-Headmaster who developed hundreds of players learning brass throughout the school. After his death in 1997 the band was re-named in his honour and they will always be grateful to Wardle High School for their continued support for the band.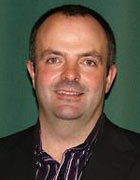 The band originally started in the 4th Section and quickly gained promotion. They were relegated back to 3rd Section soon after where the band remained until 2002, then again were relegated back to 4th Section. That year they finished 2nd in the National Finals in Torquay and their stay in the 4th Section was short and in 2003 they gained promotion by winning the 4th Section Championships in Dundee. In 2006 the band was promoted to 2nd Section following 4th place at Blackpool. The band are working hard and looking forward to competing in Harrogate.

Conductor:
Sean took over as temporary MD in January 2004.
He had semi retired from playing so the band asked him to help them compete at Blackpool. After this they offered him the permanent position at the band's request, and were delighted when he accepted.
Sean has played cornet at top level with Grimethorpe Colliery and Williams Faireys.