2007 Lower Section National Finals - First Section runners and riders
25-Sep-2007
17 bands take to the Ratcliff Highway on Saturday to see who can be crowned First Section Champion of Great Britain.
---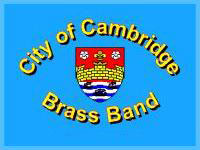 City of Cambridge
Region: London & Southern Counties
Conductor: Peter Bassano
www.cambridgeband.co.uk
Qualified: 2nd - 191pts (P. Bassano)

Principal Players:
Principal Cornet: Richard Hull
Principal Euphonium: Cliff Wilkinson
Soprano: Bryan Herman
Solo Horn: Sarah Chapman
Principal Trombone: Nick Byers
Flugel: Julia Graves
Baritone: Don Taylor
Eb Bass: Michael Dawson
Principal Percussionist: Anthea Kenna

The Band was formed in 1900, as The Albion Band and gradually increased its numbers winning many prizes at the Crystal Palace Contest. It performed its first broadcast in 1938 Robert Austin and contained a cornet player by the name of Leonard Lamb, who went on to achieve success with the Fairey Band.
The Band has had several changes of name over the years, such as the Cambridge Band of the British Legion, the Cambridge Co-operative Band and finally the City of Cambridge Brass Band. Although currently un-sponsored, they are always on the lookout for sponsorship from the local business world.
Conductors have included David Read and Bram Gay and prestigious concerts have involved such guests as Harry Mortimer CBE and Maurice Murphy. In addition, the band has regularly appeared on national and local television and radio. Including an appearance in the BBC's "Best of Brass" series, broadcast from the Assembly Rooms in Derby.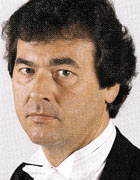 Conductor:
Peter Bassano is descended from a family of wind and brass players, Venetian musicians brought to England in 1540. He studied trombone and singing at the Royal College of Music, where until 2004 he was Professor of Trombone and Sackbut and Head of Brass. He has studied conducting with Sir John Eliot Gardiner, Nikolaus Harnoncourt, Elgar Howarth, Jorma Panula and Bramwell Tovey.

In 1973 he joined the Philharmonia Orchestra as a trombonist and is Music Director of Oxford University Sinfonietta. In 1978 he helped form and was Artistic Director of the brass quintet, Equale Brass. This ensemble, toured worldwide, and commissioned twenty seven new works from composers. He has given masterclasses in the Sibelius Akademy, Helsinki, Royal Swedish Academy, Paris Conservatoire, Canberra, Melbourne and Sydney Conservatoires and has received invitations to lecture throughout the world.

Views on test piece:
From a contesting point of view the work provides a number of unusual challenges; not least the rapid and radical changes of music style. Most of the solos are brief, sometimes just fragments of virtuosic fireworks presented as unexpected non-sequiturs and then there are moments when the composer expects some players - the trombones in particular - to perform in a way that runs contrary to their musical instincts and training - MD.
---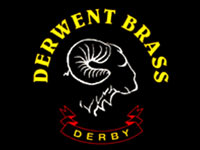 Derwent Brass
Region: Midlands
Conductor: Keith Leonard
www.derwentbrass.com

Qualified: 2nd – 187pts (K. Leonard)
Principal Players:
Principal Cornet: David Neville
Principal Euphonium: Adam Rutter
Soprano: Dai Roberts
Solo Horn: Graham Johnson
Principal Trombone: Martyn Johnson
Flugel: Pam Davis
Baritone: Adrian Drewitt
Eb Bass: Paul Foster
Principal Percussion: Sion Hathaway

Derwent Brass is a relatively young band, celebrating its 15th anniversary, having been formed in 1993. The band has quickly established itself on the concert stage, becoming a popular and exciting entertainment band. From Third Section in 1993 the band progressed to Championship Section in 2004 and again 2008 and this year sees the band's 5th National Finals appearance.

Over the years they have gained several contest victories and many individual 'best performance' prizes. This year so far the band has taken 2nd place in the combined 1st/Championship section at Preston, 2nd place at the Midlands Area and won the combined 1st/Championship section at the Buxton Festival in May.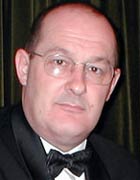 Conductor:
Keith Leonard is well known in East Midlands banding circles. His original musical background was with the Salvation Army and as a young cornet player he was regularly featured as a soloist at musical festivals and events and enjoyed tuition from David Read.

He was a cornet player and Bandmaster at Leicester Foresters Band, and the William Davis Band and he has played at all the major UK contests. His playing experience also encompassed orchestras, dance band, wind band and live show pit orchestras.

Keith has been the MD of Derwent Brass for 13 years during which time he has engendered a positive work ethic leading them to several contest successes, and steering them from Third Section to Championship Section (promoted Jan 2008). Under him they have also enjoyed innovative and high profile concert performances, including performing with Steven Mead and Chris Jeans, and produced successful CD recordings.

Views on test piece:
Within the band there are very mixed views, ranging from those rating it a great piece, to some who really dislike it. It's a reasonably pleasant piece to rehearse in terms of keeping interest in the bandroom and we think the challenge lies in musically capturing the pictures and atmosphere the composer intends.
There is however something fundamentally wrong in choosing a test piece that is not written for a contest format band (ie 4-5 trombone parts, no repiano cornet part) and with the wealth of music at our disposal it shouldn't really be necessary.
---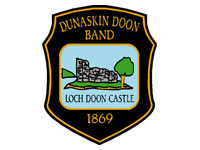 Dunaskin Doon
Region: Scotland
Conductor: John Boax
http://www.dunaskindoon.co.uk/

Qualified: 2nd – 186pts (J. Boax)

Principal Players:
Principal Cornet: Lorna Dunn
Principal Euphonium: Gordon Evans
Soprano: Katie Ankers
Solo Horn: Emma Mctaggart
Principal Trombone: Phyll Fleming
Flugel: Hayley Cole
Baritone: Karen Mclaughlin
Eb bass: Ward Mccormick
Principal Percussionist: Jordan Dickson

Dunaskin Doon band was founded in 1869 in the iron founding village of Waterside south of Ayr. The name of the band comes from the River Doon made famous by poet Rabbie Burns in 'Ye Banks and Braes of Bonnie Doon'. The band confined its activities to local events until 1970 when they first competed at the Scottish Area championships.

In 1990 the band were promoted to the Championship Section and the success of the band over that 20 year period was down to hard work and the dedication of a large number of members too numerous to mention. Since 1990 the band has maintained its position in either the Championship or First Section. The band will be conducted by Mr John Boax who led the band on their promotion in 1990 and has been instrumental in the bands successes over the years. The band are looking forward to playing at Harrogate where they were placed 4th in the First Section on their last visit in 1998.

Conductor:
For 22 years John has been associated with the National Youth Brass Band of Scotland, as a tutor, and also as joint conductor of the reserve band. In 1985 he was asked by Dunaskin Doon to become Musical Director. This was the start of 8 very successful years that saw the band move from 3rd Section to Championship status.
He returned to Dunaskin Doon four years ago and once again the band have made a return to the Championship section and a tilt at the First Section final in Harrogate. John is also a member of the National Association of Brass Band Conductors and is often invited to work with other bands throughout Scotland. He is currently employed by East Ayrshire Council, where he works in two of Kilmarnock's secondary schools, maintaining his commitment to the young brass players

Views on test piece:
The test piece is proving popular with most section of the band and is seen by the whole band as a difficult but fair test.
---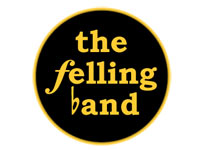 Felling
Region: North of England
Conductor: Graeme Tindall
www.fellingband.org

Qualified: Winners – 186 pts (G. Tindall)

Principal Players:
Principal Cornet: Jonathan Holden
Principal Euphonium: Phil Richardson
Soprano: Yvonne Malcolm
Solo Horn: Trevor Winch
Principal Trombone: Helen Douthwaite
Flugel: Stacey Ghent
Baritone: Sharon Smith
Eb Bass: Graham Wilson
Principal Percussionist: Kris Miller

The Felling Band was formed in 1873 as the Heworth Colliery Band and has a long tradition of music making in the Felling and Gateshead area. After the closure of the colliery, the band became the Washington Glebe Band and in 1972 became The Felling Band. Since the closure of the colliery, the band has been self-supporting.

In 2000, the band became North of England Regional Champions (3rd Section) and represented the area at the National Finals at the Royal Albert Hall. From this the band gained promotion to the 2nd Section. In 2004 the band again gained qualification to the National Finals and once again represented the area, this time, as runners up in the 2nd Section. In 2006 & 2007 the band won back to back regional championships in the 1st Section, an achievement not equaled by any other band in the North of England since the sections inception in 1991.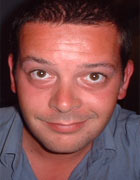 Conductor:
Graeme Tindall is fast becoming one of the leading conducting talents in the North East Brass Scene. At the age of 20, he took leadership of the Lanchester Band and after a short rebuilding process, appeared with them at the Millennium Finals and then progressing them from 4th to 2nd Section in the space of three years.

At the end of 2003, Felling approached Graeme to conduct them and since then, the band has achieved promotion from 2nd to 1st section and next year will compete in the Championship section for the first time in their 134 year history.

Graeme held the position of principal cornet of the Northumbria Police Band for eight years and still finds time to regularly appear as a guest player with bands, most recently helping Stocksbridge as principal cornet in their win at the Senior Trophy in May. Graeme is also playing soprano for Wansbeck's Ashington Colliery and looks forward to appearing with them at this year's finals.

Views on test piece:
The band is enjoying their rehearsals on a musically challenging piece which should prove to be a hit with bands and listeners alike.
---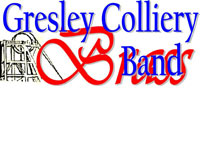 Gresley Colliery
Region: Midlands
Conductor: David Hirst
http://www.gresleycollieryband.com

Qualified: Winners – 188pts (R. Grantham)

Principal Players:
Principal Cornet: Sheila Winter
Principal Euphonium: Karl Eames
Soprano: Ian Dawn
Solo Horn: Adam Shaw
Principal Trombone: Chris Smith
Flugel: Gary Horsley
Baritone: Ian Perks
Eb Bass: Pete Hylton
Principal Percussionist: Dave Shipley

The origins of the band are believed to be around 1850 with the first recorded mention in 1857. Several name changes followed and following nationalization the band changed name to South Derbyshire Miners Welfare Band and when the colliery the band moved to Gresley Old Hall and became the Gresley Old Hall Band.

From the mid 1970s, the band has enjoyed considerable success in competitions - steadily rising up the ranks to the First Section, where they currently compete. The band has been regional champions and national finalists - most recently in 2003.

2006 saw the band appoint Richard Grantham as Musical Director. Richard strengthened the band preparing them for the Mineworkers Finals in January 2007. With only a few weeks until the Areas, the band worked hard. This effort paid off as the band was crowned First Section Midlands Champions in March.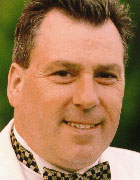 Conductor:
David Hirst began his musical career at the age of 10. At 14 he was accepted into the Yorkshire Imperial Metals on the solo cornet bench.

Two years later David joined Black Dyke Mills on soprano, where he had four successful years. In 1972 David began studying music at the University of Huddersfield and he became one of the early members of James Shepherd Versatile Brass. In 1978 David rejoined the Black Dyke Mills Band on soprano cornet.

He was Resident Conductor at Black during their tour of Australia in 1988 and in 1990 returned to Yorkshire Imperial. In 1994 he joined Brighouse & Rastrick Band as Resident Musical Director. During this period they were National, European, All England Masters and Yorkshire Area Champions.

Views on test piece:
Gresley Colliery Band has found the test piece for the National Finals a change to the norm. This piece offers high levels of challenge and interpretation and the band is looking forward to providing a good reading of this piece on the day, under David Hirst.
---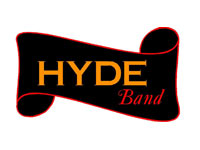 Hyde
Region: West of England
Conductor: Jonathon Camps
www.hydeband.co.uk

Qualified: Winners – 192pts (J. Camps)

Principal Players:
Principal Cornet: Lloyd Rayner
Principal Euphonium: Paul Griffiths
Soprano: Andy Watson
Solo Horn: Mike Klinkosz
Flugel Horn: Damian Lush
Solo Trombone: John Cook
Solo Baritone: David Cruse
Principal Eb Bass: Alan Bromley
Principal Percussionist: J. Cook

Hyde Band was formed in 1895. The band has performed at many venues and events, most notably the last ever Miss Marple, 'The Mirror Crack'd from Side to Side'. The band also featured on the backing music for Erin Rocher's debut single that reached number 36 in the pop charts in 2003.
The band celebrated its centenary with a tour of The Rhine Valley in Germany, and has also toured in Vimoutier, France. The band has a busy season of engagements, including playing-out P&O Cruise Ships from Southampton Docks, and a regular 40s Swing Concert, as well as the usual fetes, bandstands and more formal concerts.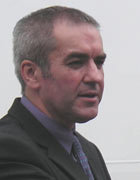 Conductor:
Jonathan Camps LRSM was born in St. Austell, Cornwall. After early cornet lessons from his father, he joined the St. Dennis Youth band and developed a passionate interest in music-making which resulted in him joining the Royal Marines School of Music in 1979.

Jonathan served for 23 years in the Royal Marines Band Service and was selected for Bandmaster training in 1992 winning the Silver Medal of the Worshipful Company of Musicians for the most outstanding student, the Chappell's conducting prize and gaining the LRSM diploma.

He has been resident conductor of the Bodmin and SWT Woodfalls bands, and is proud to note that both became regional champions during his appointment. He was appointed Musical Director of the Hyde band in 2006 and has already led them back to the Championship section.
Views on test piece:
The band is thoroughly enjoying working on this challenging test piece, and is looking forward to representing the West of England in Harrogate.
---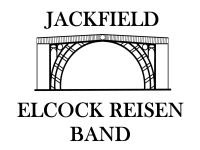 Jackfield Elcock Reisen
Region: Midlands
Conductor: John Maines
http://www.jackfieldband.org.uk

Qualified: 3rd – 185pts (J. Maines)

Principal Players:
Principal Cornet: Joanne Payne
Principal Euphonium: Tony Hartley
Soprano: Gregg McEwan
Solo Horn: Chris Capps
Principal Trombone: Simon Holland
Flugel: Gayle Bussey
Baritone: Pete Woodley
Eb Bass: Bryan Adams
Principal Percussionist: Dominica Porrett

Jackfield (Elcock Reisen) Band developed from their beginnings as a Fife and Drum Band in 1893 and is located near Ironbridge, the birthplace of the Industrial Revolution. Contesting began in the 1980's and excellent results led to promotion finally into the First Section when it was formed.

They have represented the Midlands four times at the National Finals and in 2000 was WMBBA First Section Champions. However, it was under the bands current resident conductor Chris Lewis that the band achieved its greatest success with promotion to the Championship section in 2003.
The appointment of John Maines brought success at Pontins and a third place in their first Championship section contest of 2006 at the Brass at the Guild contest. 2007 saw the band return to the First Section and they have already notched up a 4th place at the Mineworkers Championship and then a 3rd place at the Midlands Regional Qualifiers to gain a place at the finals for the first time in over 10 years.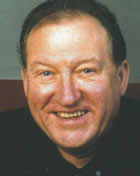 Conductor:
John started his playing career with the Wigan Boys Club Band and the Cammell Laird Band in Birkenhead. He gained the title of Champion Trombone Player of Great Britain on three occasions.
After playing solo trombone with the Stanshawe and Fairey bands he became principal trombone with Black Dyke. Since 1979 he has been a music tutor for the National Youth Brass Band of Great Britain of which he is also a Council member. John is a member of the National Association of Brass Band Adjudicators.

He works extensively as a presenter of many major concerts including The Harry Mortimer Centenary Concert and the Great Northern Brass Arts Festival. He regularly presents concerts with many of the UKs leading bands.
Views on test piece:
After a curious start the band are now enjoying rehearsing the piece (especially the trombones) overall opinion is divided on whether people like it – but more people are coming round to it!
---
Lockwood Brass
Region: North of England
Conductor: John Roberts
www.lockwoodbrass.co.uk

Qualified: 2nd – 185pts (J. Roberts)

Principal Players:
Principal Cornet: Graeme Laird
Principal Euphonium: David Shawcross
Soprano: Robin Winspeare
Solo Horn: Nigel Barnes
Principal Trombone: Crawford Hall
Flugel: Fiona Johnson
Baritone: Dave Pickard
Eb Bass: Gary Robinson
Principal Percussionist: Graham Bates

In 1998, the Lingdale Silver and Yarm & District Bands began to founder and it was decided to form a tentative alliance.
Despite, the potential obstacles the alliance thrived, and the band had contest successes as Yarm & District and sell-out concert success as both Lingdale Silver Band and Yarm & District. For three successive years they performed at the National Brass Band Championships.
It felt that the only way forward would be to complete the alliance once and for all by forming Lockwood Brass. As the Lingdale band had their own band room and Yarm had to pay rent it was finally decided that it would be give the bands more financial stability if they moved to one permanent base. The Lingdale band room was given a facelift with new carpet and interior decoration, giving us our new home. The band is named after the nearby parish of Lockwood.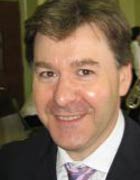 Conductor:
John began his musical career at the age of 10 with the Rothwell Temperance Band, eventually being appointed deputy conductor at the age of 21.

He reached the final of the 'Young Conductor of the Year' in 1984 and with the Rothwell Band he conducted them to success from the Third to the Championship Section. He also conducted the Black Dyke Band and was appointed MD at British Steel Teeside Band in 1993, directing them to the National Finals before becoming MD of the EYMS Band in 1997, winning the North of England Regional Championships.

Latterly he has conduced the former combined bands of Jayess (Queensbury) and Jayess '87 when they combined to form the United Co-op Yorkshire Brass Band. He recently left the band after a highly successful period and now conducts Innovate Skelmanthorpe as resident conductor. John's association with Lockwood has seen them rise from the Fourth to First Section in 5 years.

Views on test piece:
This year's test piece is an excellent piece both to rehearse and listen to. Hopefully we should get better audience attendance than in previous years so that the quality of the music can be more widely appreciated.
---
Milton Keynes Brass
Region: London & SC
Conductor: Paul Fensom
www.miltonkeynesbrass.co.uk

Qualified: Winners – 192pts (P. Fensom)

Principal Players:
Principal Cornet: Matt Ball
Principal Euphonium: Dave Scott
Soprano Cornet: Craig Patterson
Solo Horn: Kathyrn Cockerill
Principal Trombone: Stewart Ivory
Flugel Horn: John Mudway
Baritone: Stuart Cockerill
EEb Bass: Steve Earley
Principal Percussionist: Kit Bancroft

MK Brass was originally known as Broseley Brass and was formed with just eight players in 1984. Through the sponsorship of a building company called Broseley Homes Ltd, the band took the name of Broseley Brass until earlier this year. The Band has appeared at the National Finals on a number of previous occasions, the most recent being the 2nd Section Finals in 2003.

MK Brass maintains a busy engagement schedule that includes regular bandstand performances as well as regional and local venues. The band has also recently undertaken an overseas tour in Switzerland and recorded its first CD. In July 2007 the band took part in the Tring Arts Festival production of "Brassed Off".

MK Brass also has a thriving Development Band for learners and improvers of all ages. This has a membership over thirty players, and is directed by David Johnston, who plays repiano cornet in MK Brass and supported by a number of the senior players who give up their time to ensure that brass playing will continue to flourish in Milton Keynes for some years to come.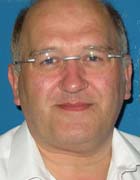 Conductor:
Paul Fensom commenced his musical career at the age of six, playing cornet in the Chalk Farm Y. P. Band, and taking piano lessons with Marjorie Ringham.
On leaving school Paul spent six years in the Band of H.M. Life Guards. On leaving the forces he took a brass teaching post with the Brent Music Service. He is now the Head of Brent Music Service, and was awarded the Mortimer Medal from the Worshipful Company of Musicians in 2004 for his work in brass education.

Winning the London & Southern Counties 1st Section with Broseley Brass gave Paul the complete set of Area titles having won the 4th & 3rd Sections with Brent Brass and the 4th, 3rd, 2nd & Championship Section with Regent Brass. In his spare time, Paul plays trombone with a Blues Brother cover band, assists with the training of the MK Brass Development Band and suffers the trials and tribulations of supporting Watford FC.

Views on test piece:
Having a MD with an SA background has helped enormously in understanding the piece, with descriptions of the almost unbelievable treatment early Salvationists suffered from the Skeleton Army and that's helped to put the music into context for us.

The piece has incredible extremes of style, from those wonderful brash Charles Ives moments to moments of real sadness and despair. On the first run through, most of the Band were pleased that it was technically within our grasp, however, as we've gone into detailed rehearsal, it's become very clear that it's not as easy as it looks on paper. It's been a fascinating piece to rehearse as a band, but a bit more problematic to practice at home on your own.
---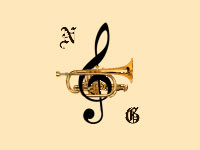 Newmilns & Galston
Region: Scotland
Conductor: Craig Anderson
www.newmilns-band.co.uk/
Qualified: Winners – 187pts (J. Smith)

Principal Players:
Principal Cornet: Douglas Cameron
Principal Euphonium: Alan Cameron
Soprano: Tracey Nelson
Solo Horn: N/K
Principal Trombone: Ronnie Kenmuir
Flugel: Cara Sullivan
Baritone: Kevin Kelly
Eb Bass: Louise McKeller
Principal Percussionist: Scott Lydgate

Newmilns and Galston Brass Band is the oldest surviving brass band in Scotland. The band was formed in 1833 by a group of handloom weavers and has had many successes over the years in regional and national competitions. In Galston, the band started as a reed band in 1872 promoted by the Gauchalland Coal Company, but converted to brass as the Galston Burgh Band. It too has had a long and successful life, but in 1990 both Irvine Valley bands amalgamated and soon regained their status as one of the country's leading bands.

The Band's dwindling membership led to a new musical director and committee being appointed under whom the band have experienced something of a revival. Currently graded in the Championship Section, the band fulfills all its local engagements, as well as competing regularly in contests. The members of the band look forward to maintaining the long musical traditions of the Irvine Valley into the new millennium.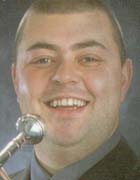 Conductor:
Craig Anderson is an award-winning tuba soloist and freelance player with a wealth of experience that has seen him play with numerous leading orchestras and ensembles.

Craig began playing at the age of 11 with the Monklands Youth Concert Brass Band and went on to study at the junior school of the Royal Scottish Academy of Music and Drama. During this time he performed as a soloist with the Royal Scottish National Orchestra.

On leaving the junior school he was awarded the Gilbert Innes prize for brass. Studying under Anthony Swainson, Craig was a finalist in the Radio 2 Young Musician of the Year and won the prestigious Governor's recital prize for brass.
He freelances regularly with many orchestras and is visiting brass instructor at three of Scotland's top independent schools and specialist tutor for the National Youth Brass Band of Scotland and the West of Scotland Independent Schools Orchestra.
---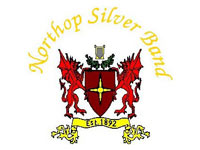 Northop Silver
Region: Wales
Conductor: Thomas Wyss
www.freewebs.com/northopsilverband

Qualified: Winners – 190pts (T.Wyss)

Principal Players:
Principal Cornet: Geraint Jones
Principal Euphonium: Aled Williams
Soprano: Arwel Williams
Solo Horn: Louise Skillander
Principal Trombone: Daniel Sheard
Flugel: Carol Hughes
Baritone: Gwyrfai Williams
Eb Bass: John Williams
Principal Percussionist: Dave Jones

The band was formed in 1892 in the village of Sychdyn, and moved to Northop shortly after its formation. The band has grown throughout the years, and now also supports two youth bands as well as the senior band. The band's most successful period was in the 1990's, culminating in winning the 1st Section National title in 1994.
The band appointed Thomas Wyss as MD in 2005. Since then the band has won the Welsh 1st Section in 2006, qualified for the final of the BBC Radio Cymru contes, won the Welsh 1st Section for the 2nd consecutive year in 2007, and won the Championship Section of the Welsh National Eisteddfod. This year will be their second consecutive appearance at Harrogate.

As part of their fundraising for the Finals, 25 friends and members of the band climbed Snowdon, raising over £1,500 towards the bands expenses. From 2008, the band will be promoted to the Championship Section.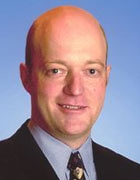 Conductor:
Thomas Wyss was born in Switzerland and studied music at the Conservatoire of Bern and Fribourg. He was Swiss Tuba Champion on 6 occasions and played with the Brass Band Berneroberland and the National Youth Brass Band of Switzerland.
In 1986 Thomas moved to England to study where he gained the A.R.C.M., L.T.C.L. (T.D.) and L.R.A.M. Diplomas. He went on to study conducting, composition, arranging and band training for a further 4 years with Howard Snell.
Thomas was a member of the Fodens Band for over 8 years and before that played with the Grimethorpe Colliery and Sellers Engineering Bands. He was a founder member of the Howard Snell Brass and is currently the Tuba Soloist of the renowned Quintessence Brass Quintet.
He has conducted most of Britain's top bands, and he is in great demand as a Guest Conductor with bands on the continent and most recently was the MD of the Fodens Richardson Band. He is currently the Guest Conductor of the National Youth Band of Switzerland. Thomas has adjudicated at venues and festivals throughout Britain and Europe, including the European, Swiss, Dutch and Belgium National Championships.
Views on test piece:
The band is looking forward to working on the final's test-piece and are heading to Harrogate in a confident mood following their other recent achievements.
---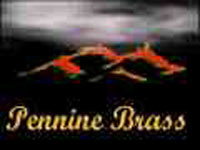 Pennine Brass
Region: Yorkshire
Conductor: Ian Porthouse
www.penninebrass.com

Qualified: 2nd – 190pts (I. Porthouse)

Principal Players:
Principal Cornet: JJ Lees
Soprano Cornet: Mark Wears
Flugel Horn: Craig Whitehead
Solo Horn: Laura Lea
Solo Euphonium: Mike Fox
SoloTrombone: Chris Beaumont
Solo Eb: Matthew Hindle
Solo Bb: Pete Denton
Principal Percussionist: Nathan Mills

Pennine Brass was formed in March 1999 by John Lockwood, Bruce Jones, Mike Pearson, Paul Fligg, Martin Leech, Ken Booth, Ruth Milnes, Sue Jones and Karen Jazwinski. These founder members were quickly joined by a number of close banding colleagues, resulting in the band's first performance on the 8th of May 1999 at a housewarming party in Halifax, followed by it's first competition at the Slaithwaite March contest on the 23rd of May 1999.

Pennine Brass rehearses at its base in the Sellers Engineering buildings, Chapel Hill, Huddersfield, West Yorkshire.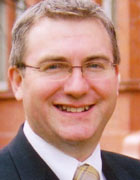 Conductor:
Ian Porthouse was born in Cumbria into a family of musicians. Ian joined the Flimby Saxhorn Silver Band and within 5 years he became principal cornet. He also became a founder member of the Cumbria Youth Brass Band and at 16 became the leader of the National Youth Brass Band of Great Britain.
He went on to play with the Desford Colliery Band, and became principal cornet with the Black Dyke Mills Band, appearing as a soloist with them in the world famous Carnegie Hall, New York. Ian has also been principal cornet with the Yorkshire Building Society Band.
In 1998 Ian became musical director of Pennine Brass, taking them from the 2nd Section to the Championship in 2 years. Ian is Director of Brass Band Studies at Birmingham Conservatoire, tutor to the National Youth Brass Band and for the Band Studies Course at Accrington and Rossendale College.
Views on test piece:
The band are really enjoying this good piece of music and the challenges it brings with.
---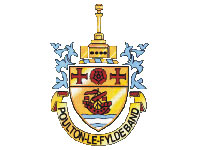 Poulton le Fylde
Region: North West
Conductor: Gary Clegg
http://www.poultonband.org.uk/

Qualified: 2nd – 189 pts (S. Tarry)

Principal Players:
Principal Cornet: Ian Walsh
Principal Euphonium: Glenn MacPhee
Soprano: James Isherwood
Solo Horn: Greg Roscow
Principal Trombone: Louis Blackmore
Flugel: Jake Macfarlane
Baritone: Ilona MacPhee
Eb Bass: Andy McNae
Principal Percussionist: Michael Rouse

The Poulton-le-Fylde Band was founded in 1874, but little is known about its early activities. During World War Two, the band functioned as `The Home Guard Band`, but was disbanded temporarily sometime between 1945 & 1951.
In April 1965, the band won the North West Area Qualifying Contest and competed in the finals in London in 1965 and 1966, gaining second prize in the Fourth Section in 1965. During the late 1960`s and early 1970`s, the band moved up to the Second Section and the band a fourth prize in the Second Section of the finals in 1977. The band were one of the competing bands at the last contest to be held at The Kings Hall, Belle Vue.
In 2001, the band qualified for the National Finals in the 2nd Section. The band was later promoted into the 1st Section and has once again qualified for the finals.
Conductor:
Gary joined Poulton-le-Fylde following 25 years service in the Army as both trombone player and Musical Director. In 1989, Gary was selected to attend the Royal Military School of Music to study as a Student Bandmaster during which time he won prizes for both composing and arranging. He graduated in 1992 having been awarded the Professor's award for performance on all instruments of the wind band, Choral and Ministry of Defence examinations prize.
His first posting was Bandmaster was with The Gloucestershire Regiment and in 1994 he became Bandmaster of The Prince of Wales' Division (Clive). In 1997, Gary was appointed Bandmaster of the Coldstream Guards, and in 2000 was commissioned and appointed Director of Music, The King's Division Normandy Band. Gary, originally from Huddersfield, is employed by The Ministry of Defence as a Project Manager.
Views on test piece:
I would say that it is an exhilarating piece of music that provides a stern examination of the bands musical knowledge. It places demands on all sections of the band thoroughly examining the technique and musicianship of all members. Ray Steadman Allen shows off his knowledge of form and the art of scoring for band, the work clearly taking the listener on a journey through the desolate streets of London in the late 1800's. In all, with the dissonance and lyrical melodies throughout the piece it has been a pleasure to conduct this work - MD.
---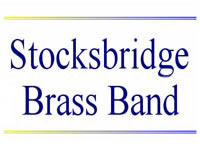 Stocksbridge
Region: Yorkshire
Conductor: D. Nesbitt
www.stocksbridgeband.co.uk

Qualified: Winners - 191pts (D. Nesbitt)
Principal Players:
Principal Cornet: David Morton
Principal Euphonium: Ian Wright
Soprano: Kevin Donaldson
Solo Horn: Trevor Goodison
Principal Trombone: Neil Twist
Flugel: Jennifer Fawcett
Baritone: Isobel Radford
Eb Bass: Don Jones
Principal Percussionist: Gavin Somerset

The Sheffield Recreation Brass Band was founded in 1900 and has since gone by several names including City of Sheffield, Quaker Sutherland, Andrews Heat for Hire and Asda Stocksbridge Band.
In 1981, the Band was promoted to the Championship section for the first time and in 1997 the band took part in the film 'The Full Monty'. The band subsequently had success under Derek Renshaw in the First section (including the bands first ever National Finals victory in 2001) and Championship Section.
In 2004, Stocksbridge lost its sponsorship and was relegated to the First Section in 2006. At the end of 2006 Stocksbridge appointed David Nesbitt as MD, and welcomed several new players. 2007 has subsequently been extremely successful with wins at the both the Yorkshire Area and the Senior Cup.
Stocksbridge band also runs a highly successful Band Club that provides entertainment to the local communities along with promoting brass band music and encouraging young talent around the area. These concerts are unique in that they are free to the public. Stocksbridge Band is currently un-sponsored and run these concerts at entirely there own expense.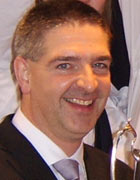 Conductor:
David studied with tuba with Stuart Roebuck in Manchester whilst he was member of the Ever Ready Band. He joined Black Dyke Mills Band on BBb Bass and has also had spells with Grimethorpe, YBS and Scottish Co-op, winning major titles with each of them.
Since 1994 he has pursued a freelance career and regularly performs with the many orchestras. During this time David has worked with solo artists such as Lesley Garrett, Evelyn Glennie, Julian Lloyd Webber and Pavarotti. As a soloist and ensemble player he has performed throughout the world. His most recent tour was as a member of Alliance Brass Ensemble performing at the 2006 ITG Festival in New Jersey, USA.
As a conductor David has worked with a wide range of ensembles from youth orchestras and wind bands to competing bands in both the lower and top sections.
Views on test piece:
Victorian Snapshots is not Ray Steadman Allen's favourite composition by his own admission, however it is deceptive in that it may well test many band's ability to piece together the music within it, which is often hidden beneath seemingly contradictory ideas.
---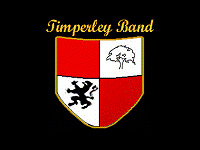 Timperley Band
Region: North West
Conductor: David Evans
www.timperleyband.com

Qualified: Winners – 190pts (D. Evans)

Principal Players:
Principal Cornet: Rachel Pavey
Principal Euphonium: Tim Dines
Soprano: Clint Miller
Solo Horn: Michelle McGurk
Principal Trombone: Les Webb
Flugel: Stuart Black
Baritone: Andrew Wood
Eb Bass: William Reginald Evans
Bb Bass: Mark Vincent Evans
Principal Percussionist: Adrian Smith

The exact date Timperley Band formed is unclear, though Timperley had a band until the late 1950's. In 1999 the band was reformed by a small group of interested local players and was successful in the Fourth and Third Section for a time before the band folded in 2004.

During 2005 a group of friends got together with conductor David Evans to discuss the possibility of reforming Timperley Band. The idea was to try and form a Championship section band from scratch with a clear focus to get back to basics enjoying music making to the highest standard.
This philosophy has paid off, the band held it's first rehearsal in September 2005 and by 2006 the band had a full complement of high calibre players. 2007 has been a fantastic year for the band, two major contest wins promotion to the Championship section for national contests, the band has also given a number of prestigious concerts.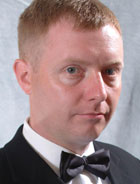 Conductor:
David grew up in Stoke on Trent and at the age of 16 he was invited to join the Desford Colliery Band and was a member of the band during their hat-trick of wins at the National Championships. David moved onto baritone to join Black Dyke and the Yorkshire Building Society Band.
He has performed with artists such as Evelyne Glennie, Christian Lyndberg and James Morrison and as a featured soloist on the BBC programme 'Serenade In Brass'.
In 1989 he moved to Manchester to Study at Salford University. In 2001 David was appointed Musical Director of the Yorkshire Imperial Urquart Travel and led them to a top six place at the All England Masters Championships. In 2003 he guided the Burry Port Band to a top three placing at the Welsh Area Contest, and the band represented Wales at the National Finals.
David is a teacher by profession, and currently works as the Director of Music at Tottington High School in Bury, Greater Manchester.

Views on test piece:
"Victorian Snapshots" is a real fun piece to work on and should prove a popular and difficult test for the first section bands. Like all of Ray Steadman Allen's pieces the score is very well crafted and should allow the bands to develop the traditional aspects of their playing.
---
Treherbert
Region: Wales
Conductor: Craig Roberts
www.treherbertband.btik.com

Qualified: 2nd – 188 pts (C. Roberts)

Principal Players:
Principal Cornet: Howard Jones
Principal Euphonium: Robert Burnett
Soprano: Tracey Kembury
Solo Horn: Carolyn Evans
Principal Trombone: David Mace
Flugel: Elaine Williams
Baritone: Robin Davies
Eb Bass: Tony Yelland
Principal Percussionist: Owen Williams

Historians believe the Treherbert Drum and Fife Band, in existence around 1897, may have been the forerunner to today's band. However it was a brass band set up by the miners of the Glenrhondda Colliery, which really put Treherbert on South Wales' musical map.
Following the closure of Glenrhondda, the band was renamed the Upper Rhondda Band and later changed its name again to Treherbert & District Silver Band and now finally to Treherbert.
Over the past ten years the band gained promotion from the 4th Section to the Championship Section. They have enjoyed many successes at the National Eisteddfod of Wales and Miners contest in Blackpool. They came 2nd at the Welsh Area in 2001, Welsh League Champions in 2002 and won the Welsh Area Championships 2003.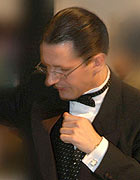 Conductor:
Formerly a baritone player with a number of bands including Parc & Dare and the National Youth Brass Band of Wales, Craig has been conducting since the age of 19. He has been involved with a number of bands and ensembles including the University of Salford Adelphi Brass and Wind Bands, Northop Silver and the Woods Manufacturing Company Brass Band based in Ontario, Canada, as well as Parc & Dare of which Craig is Musical Director.
Craig gained his BA (Hons) degree and then later his Masters degree at the University of Salford, and whilst there he was awarded the Roy Newsome Conducting Prize as the outstanding undergraduate conductor of 2000.
In 2004 he was awarded the Eric James Memorial Trophy as Conductor of the Year by the SEWBBA. In early 2005 he was also pronounced the inaugural winner of the Melville James Trophy as conductor of the winning First Section band at the Welsh Regional Championships.
Views on test piece:
Musically demanding and very descriptive.
---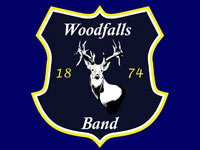 Woodfalls Concert Brass
Region: West of England
Conductor: Steve Dunster
www.woodfallsconcertbrass.com

Qualified: 2nd – 187pts (K. Leonard)

Principal Players:
Principal Cornet: Dan Pearce
Principal Euphonium: John Pickard
Soprano: Naomi Pearce
Principal Trombone: Phil Biles
Flugel: Tom Beddoes
Baritone: Jacqui Dunster
Eb Bass: Alan Glass
Principal Percussionist: Alex Craik
The Woodfalls Concert Brass Band has been performing concerts since its formation in 1976. It has grown over the last century and today it gives upwards of 20 concerts a year, predominantly across the South West of England.

The WCB also performs at a series of competitions where it has enjoyed much success over the years. In 2005 the Band was crowned at the Wessex regional contest coming 1st in the Championship Section, beating bands from all over the South of England to become the "Wessex Champions" whilst in the same year the band achieved 3rd place in the National Finals held in Harrogate.

The Band has now formed its own Youth Band, which gives players the opportunity to learn from more experienced players and there is now a good mix of players within the Band, with youth players coming through and experienced players coming in with success already under their belts. This combination has produced a band of formidable talent and ambition for their Musical Director Steve Dunster to mould and give the band even more success in the future.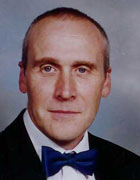 Conductor:
Steve Dunster is a performer, conductor, adjudicator and composer. As a euphonium soloist he has performed in concerts and contests around the UK. He competed at the Royal Albert Hall in the Championship Section Finals and was in the band that came 2nd in the Grand Shield in 1986. He has played under Professor Walter Hargreaves, Stanley Boddington and John Berryman, to name but a few.

As a conductor, Steve has received years of help and support from both Melvin White and Derek Broadbent. Since 1997, he has held the position of Musical Director for seven brass ensembles including contesting, concert and youth bands. He has been the Director of Music for Woodfalls Concert Brass since 2003 and has recently been engaged as a guest conductor for the SWT Woodfalls Band.

Views on test piece:
At first the band was shocked at the violence of the work written to celebrate the centenary of the Salvation Army. Then, as now, Salvationists go into difficult and sometimes violent circumstances to spread their message and do good works. The test piece has quite a spectrum of emotions in the telling of this brave and noble story that the band is now finding both stimulating and rewarding.