2007 National Championships of Great Britain - The Conductors Records
15-Oct-2007
4BR looks at the records of the 20 conductors trying to add a National title to their CV this year to see if they are really as good as their record suggests.

---
This year 20 conductors will walk onto the stage of the Royal Albert Hall and give of their all to try and become one of a very rare breed indeed – a winning National Championship of Great Britain conductor.
It's harder than you (or they for that matter) may think as some pretty famous names have found it beyond them in the past, including Professor David King, who this year will in the box. If he couldn't do it, what hope others? Some conductors love the place, others don't – but that's the nature of contesting.
There is always a fair old turn over of conductors at this contest from year to year, but this time no less than five of them will be making their debuts, whilst one will making his second nearly ten years after he first appeared and another 25 years later. Interestingly though four of the debutants have won the National as a player.
8 return from last year, whilst five return after missing out 12 months ago. As always there are some who have made a number of appearances without success and a couple who have found the old place quite to their liking over the years.
So which one will be walking up Kensington High Street this year with the big old cup and their own memento in the form of the Stanley Boddington Trophy to show off as well?
---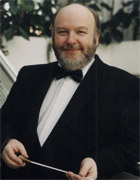 Nigel Boddice
Kirkintilloch
Appearances: 4th time
Debut: 1979

Bands taken at Finals:
CWS Glasgow – 1979
Newtongrange & Bilston - 1981, 1982
Kirkintilloch - 2007

Record:
No Wins
3 Unplaced: 1979 (n/k), 1981 (n/k), 1982 (n/k)

25 years after he last appeared in front of a band here at the Royal Albert Hall, Nigel Boddice returns with the Kirkintilloch Band.

The debut was on 'Volcano' with CWS Glasgow off the number 4 draw in 1979 and things didn't get much better when he returned two years later with Newtongrange - they drew number 1. The following year it was number 15 and then 25 years of waiting...

Back this year and with another Scottish outfit as reigning Scottish Champion. Can he get into the prizes or will this be just a one off before another quarter of a century wait?
---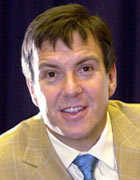 Dr. Nicholas Childs
Black Dyke
Appearances: 14th time
Debut: 1994

Bands taken at Finals:
Tredegar – 1994, 1995, 1996
Fodens – 1997, 1998, 1999
CWS Glasgow – 2000
Black Dyke – 2001, 2002, 2003, 2004, 2005, 2006, 2007

Record:
3 Wins: 1999, 2001, 2004
2 Seconds: 2005, 2006
2 Thirds: 1997, 2002
2 Fourth: 1998, 2003
1 Fifth: 1994
1 Sixth: 2000
2 Unplaced: 1995 (9th), 1996 (11th)

The Welshman, and younger of the Childs brothers makes his 14th appearance here this year and his seventh with Black Dyke.

He has an excellent record now at the Royal Albert Hall – just two misses in all attempts (he now has a full house of top six places) although he will be keen to ensure he doesn't become a member of a very rare breed indeed – a conductor of a band that has come runner-up at a major championship three years in a row, something his brother has done with Cory at the British Open.
---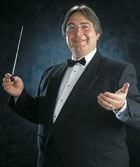 Dr. Robert Childs
Cory
Appearances: 11th time
Debut: 1996

Bands taken at Finals:
EYMS – 1996, 1997
Ever Ready - 1999
Cory/BAYV – 2000, 2001, 2002, 2003, 2004, 2005, 2006, 2007

Record:
1 Win: 2000
1 Second: 2002
2 Thirds: 2003, 2005
2 Fourths: 2004, 2006
1 fifth: 2001
3 Unplaced: 1996 (8th), 1997 (12th), 1999 (19th)

Robert Childs makes his 11th appearance at the Finals, and his eighth with Cory since his amazing win with them in Millennium year.

He has of course conducted other bands at the contest – EYMS and Ever Ready, but it is with the current British Open Champion that he has achieved his greatest success. If he wins here on the weekend he will also join a very select club of conductors who have two 'doubles' to their name.
---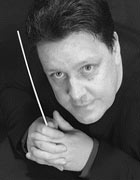 Andrew Duncan
Mount Charles
Appearances: 3rd time
Debut: 2004

Bands taken at Finals:
Whitburn – 2004, 2005
Mount Charles - 2006

Record:
No Wins:
1 unplaced: 2004 (8th), 2005 (11th)

The talented Scotsman returns for his third successive appearance at the Royal Albert Hall although this time he has had to head to the other end of the country for his band to conduct.

This year he directed Mount Charles through a difficult qualification process in Torquay to get here and he will hope that they will be able to keep up a pretty decent record so far here which has seen him gain one top 10 place in his two previous appearances.
---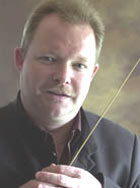 Garry Cutt
Fodens Richardson
Appearances: 10th time
Debut: 1994
Bands taken at Finals:
Marple – 1994, 1998, 1999
Grimethorpe – 2000
Leyland – 2001, 2002, 2003, 2004
Fodens Richardson – 2006, 2007
Record:
No Wins:
1 Fifth: 2006
1 Sixth: 2001
7 Unplaced: 1994 (8th), 1998 (11th), 1999 (7th), 2000 (10th), 2002 (15th), 2003 (17th), 2004 (16th)
The talented Garry Cutt hasn't really fully enjoyed his nine previous appearances at the Albert Hall it seems. Where he was won three times at the Open and once at the Masters, the best he has been able to direct here was 5th place with Fodens last year. He has been around the fringes of the prize list a couple of times but it has just clicked here yet. This year then?
---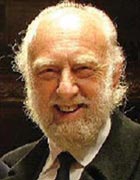 Richard Evans
YBS Band
Appearances: 21st time
Debut: 1975

Bands taken at Finals
Wingates – 1975, 1976
Dalmellington – 1980
Leyland – 1981, 1982, 1984, 1985, 1987, 1989, 1990, 1991, 1993, 1994, 1995, 1996, 1998, 1999
Besses o' th' Barn – 1986
Flowers – 2000
Fishburn - 2006
YBS - 2007

Record:
No wins:
2 Thirds: 1976, 1984
1 Fourth: 1990
2 Fifths: 1993, 1995
15 Unplaced: 1975 (=14th), 1980 (15th), 1981 (=10th), 1982 (8th), 1985 (8th), 1986 (16th), 1987 (9th), 1989 (8th), 1991 (7th), 1994 (7th), 1996 (7th), 1998 (8th), 1999 (10th), 2000 (16th), 2006 (15th)

Amazing to think that a conductor as good as Richard Evans has never won the Nationals, but as we have said, some conductors seem to click at some venues and some don't.

This will be his 21st appearance, and although it would be something of a major surprise if he did it this year, you can never write off his ability to do something out of the ordinary.

He made his debut with Wingates back in 1975 and has come close to victory just the twice – in 1976 and again in 1984. Apart from that it has been a story of near misses, great consistency and a run of terrible early draws (eight of his last nine appearances have all been off single figure draw numbers). Can he give it one last valedictory fling?
---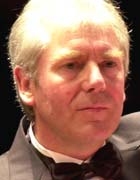 Ray Farr
Reg Vardy
Appearances: 16th time
Debut: 1976

Bands taken at Finals:
City of Coventry – 1976, 1988, 1989
Grimethorpe – 1981
Rogerstone – 1982
Parc and Dare – 1984
Newham - 1986
Hanwell – 1987
CWS Glasgow 1991
Williams Fairey - 1995
Ever Ready/Reg Vardy – 2002, 2003, 2004, 2005, 2006, 2007

Record:
No Wins:
2 Thirds: 1988, 2004
1 Sixth: 1986
12 Unplaced: 1976 (=15th), 1981 (10th), 1982 (18th), 1984 (12th), 1987 (14th), 1989(19th), 1991 (12th), 1995 (8th), 2002 (9th), 2003 (12th), 2005 (10th), 2006 (16th)

Ray Farr made his debut here as far back as 1976, but in his 15 previous appearances he can only boast 2 third places and 1 sixth to his credit. Is he another conductor who just can't capture that magic ingredient required for victory here?

He has also had a go at winning here with no less than nine bands, and he came desperately close in 2004 with Reg Vardy, but the odds seem to get a little longer each year.
---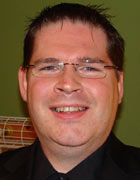 Michael Fowles
Staffordshire
Appearances: 6th time
Debut: 1997

Bands taken at Finals:
Point of Ayr – 1997, 1999, 2001
Leyland – 2000
BHK (UK) Ltd Horden – 2005
Staffordshire - 2007
Record:
No Wins:
5 Unplaced: 1997 (8th), 1999 (18th), 2000 (20th), 2001 (15th), 2005 (17th)
Michael Fowles made his debut with Point of Ayr band at the Finals of 1997, when as Welsh Regional Champions they came a very creditable 8th. They both returned in 1999 but it wasn't so successful an appearance and they came 18th.

In 2000 he took Leyland at the contest and returned once more with Pont of Ayr in 2001. He hasn't really had the bands at his disposal that reflect his talent, but Staffordshire has taken more than a few major scalps in recent times, and the MD has a great deal of experience for one so relatively young. It would be a major surprise though if he could take the title.
---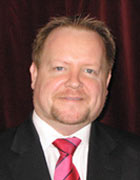 Russell Gray
Leyland
Appearances: 7th time
Debut: 2000

Bands taken at the Finals:
Ransome – 2000, 2001, 2003
Tredegar – 2004
Leyland – 2005, 2006, 2007

Record:
1 Win: 2005
1 Second: 2000
1 Fifth - 2004
1 Sixth - 2006
2 Unplaced: 2001 (13th), 2003 (7th)

Just the seventh appearance for the Scotsman at the Albert Hall with the baton, but in that time he has a pretty impressive record all topped off with that win on 'Eden' in 2005.

Were as some conductors don't like it here but love Symphony Hall, it seems to be the opposite way around for the talented Scot – he relishes the big stage here, but can't get close to Birmingham. A fine record in the past could well be improved upon again this year.
---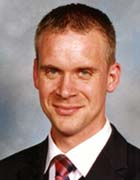 Philip Harper
PolySteel
Appearances: 4th time
Debut: 2001
Bands taken at Finals:
PolySteel/Flowers – 2001, 2003, 2007
BTM - 2005
Record:
No Wins:
3 Unplaced: 2001 (9th), 2003 (16th), 2005 (16th)
The talented Philip Harper returns to the Royal Albert Hall this year with his regular outfit of PolySteel – a band that has come a long way under his direction in recent years.
Fine winners at Torquay and now a band to watch out for at the major contests he has yet to capture the right ingredients to do well here so far, with three fairly ordinary performances in the past. If it does come right then look out, but a win may just be beyond him at present.
---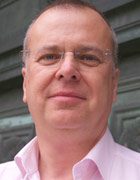 Nigel Seaman
Desford Colliery
Appearances: 4th time
Debut: 1981

Bands taken at Finals:
Lewis Merthyr – 1981
BTM – 1989
Desford – 2005, 2007

Record:
No Wins:
3 unplaced: 1981 (12th), 1989 (21st), 2005 (9th)

Just a fourth appearance in a quarter of a century for the talented tuba player and conductor from Wales. His debut was back in the days when Wales had a mining industry and the Lewis Merthyr Band were an outfit to reckon with and since then he has made just the odd cameo appearance with the baton.

This time he is back with Desford, with whom he came 9th on their last appearance here. Now back as a major force on the contesting stage, could he direct them into the prizes here once more?
---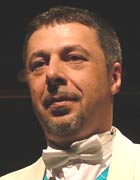 Nigel Taken
Aveley and Newham
Appearances: 10th time
Debut: 1989

Bands taken at Finals:
Newham – 1989
Aveley and Newham – 1998, 1999, 2000, 2001, 2002, 2005, 2006, 2007
Bournemouth Concert Brass - 2005

Record:
No wins:
1 Fifth place: 1989
8 Unplaced: 1998 (18th), 1999 (13th), 2000 (7th), 2001 (12th), 2002 (12th), 2005 (13th with Bournemouth, 18th with Aveley), 2006 (18th)

One of the most experienced conductors to take to the stage this weekend, Nigel Taken has been around a long time it seems since he made a fine debut in 1989 with the then Newham Band.
Since that super start it has been hard work with just one other top 10 finish and plenty of results down in the bottom part of the prize list. Hard working, talented and due a bit of luck.
---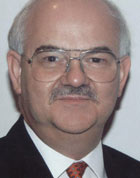 Melvin White
Redbridge Brass
Appearances: 20th time
Debut: 1982
Bands taken at Finals:
Newham – 1982, 1984, 1985, 1987, 1992
Hendon – 1989
BTM – 1990, 1991, 1993
Aveley and Newham – 1993, 1995, 1997
Woodfalls – 1996
Redbridge – 1998, 2002, 2003, 2004, 2005, 2007
Travelsphere – 2000
Record:
No wins:
1 Fifth: 1991
1 Sixth: 1985
17 Unplaced: 1982 (18th), 1984 (15th), 1987 (10th), 1989 (7th), 1990 (12th), 1992 (13th), 1993 (10th) (BTM) and (15th) (Aveley), 1995 (17th), 1996 (15th), 1997 (9th), 1998 (20th), 2000 (12th), 2002 (11th), 2003 (15th), 2004 (12th), 2005 (7th)

Melvin White is the second most experienced MD in terms of Albert Hall appearances here this year – he takes his 20th bow this time around, and although he has yet to better the fifth place he achieved with the BTM band on "Energy" in 1991 he has always been good value for money.
In recent years he has coaxed a number o fine performances out of Redbridge (including 7th place on their last appearance here), so if he can come close to repeating that this time around we think he would be delighted.
---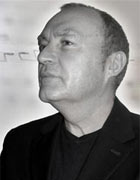 Allan Withington
Grimethorpe Colliery
Appearances: 14th time
Debut: 1992

Bands taken at Finals:
Brighouse and Rastrick – 1992, 1993, 1995, 1996, 1997, 1998, 1999, 2000, 2001
Williams Fairey – 2002, 2003
Grimethorpe Colliery UK Coal – 2005, 2006, 2007

Record:
5 Wins: 1997, 1998, 2002, 2003, 2006
1 Seconds: 1999
3 Fourths: 1995, 2000, 2005
1 Fifth: 1992
2 Sixths: 1993, 1996
1 Unplaced: 2001 (11th)

What a fantastic record at the Royal Albert Hall - Allan Withington must just love the place, just as much as Symphony Hall leaves him bemused.
Just once he has come out of the prizes when Brighouse were right off form, but every time he takes to the stage here he does so full of confidence and so too his band. Last year Grimethorpe were the latest band to benfit from his touch of Albert Hall magic – and you wouldn't bet against them doing it again this year too would you now, especially as his wins so far come in nicely packaged braces.
---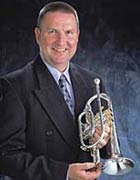 Alan Morrison
Brighouse & Rastrick
Appearances: 2nd time
Debut: 1998

Bands taken at Finals:
BTM - 1998
Brighouse and Rastrick - 2007
Record:
1 Unplaced: 1998 (19th)
Around a decade ago Alan Morrison was enjoying conducting and making a name for himself too. He took Sellers at the Open and BTM here at the National Finals and perhaps many thought we would see much more of him at the majors with the baton.
Not so, but after taking over the reins at Brighouse he seems to have found a band that is fully in tune with his conducting desires. He knows what it takes to win here as a player, so can he do it as a conductor too?
---
Jason Katsikaris (BTM); Jim Davies (EYMS); Mark Bentham (Hepworth); Ian Porthouse (Tredegar) and Steven Mead (Whitburn) are all making their debuts this year.