2007 Pontins Championships - Introduction
29-Oct-2007
The fun and games, great music, good prize money and the chance to dress up as a nun in the night. Pontins has it all.
---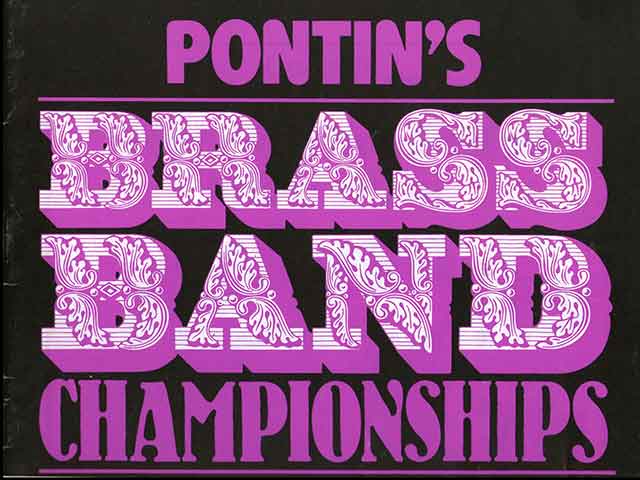 No sooner has the dust settled on Kensington and the National Finals than the next major contest of the UK banding season sees players, conductors and supporters head for North Wales and Prestatyn. It's Pontins time once more.
Whereas the Royal Albert Hall has all the gravitas and historic splendour, Pontins has all the fun and games and a venue that looks like a Second World War army camp. So what though.
It's just as important going to Pontins as it is to any other contest, where the fun had off the contesting stage is just as important as on it. Perhaps that's why Pontins has usually been held on the last weekend in October, which is fantastic for the sponsors as it allows people to spend an hours extra drinking time in the bar as the clocks go back for the Winter. Clever thinking that.
That perhaps helps to explain why even as the years continue to go by Pontins continues to flourish – the formula of cheerful family entertainment (apart from the very late night variety hall acts) works year in year out and the bands and their supporters lap it up - 80 bands are in attendance again this year across the five sections. That's a lot of people to get fed, watered (and not just through the beer) and happy. Pontins does it all rather well.

Pontins should also be commended for continuing to develop its commitment to youth band contesting too. In recent years their Youth Championships have been restaged and whilst they have not yet been as successful as everyone would like (in terms of the number of bands attending) they continue to strive to find a successful formula. Next year is an all day event. You can't knock Pontins for their commitment and efforts.

This year (and once again) Musical Advisor James Scott has come up trumps with a fine selection of test pieces ranging from Philip Sparke's 'Partita' in the Harry and Margaret Mortimer Championship through to Ray Steadman-Allen's 'Chorale' in the Second Section, Peter Graham's 'Northern Landscapes' in the Third and Michael Ball's 'A Cambrian Suite' in the Fourth. All good quality, popular and accessible works for the bands to rehearse and for the audience to enjoy.
The more liberal approach to registration here also helps a great number of bands too, and even though a couple tend to use it not quite in the Corinthian spirit of its intention (watch out for the usual star players taking 'hidden' lead roles) it has nevertheless allowed bands to bring in much needed help and boost their chances of success.
The result of Pontins active involvement is another healthy turn out of bands, and even though the Harry and Margaret Mortimer contest doesn't quite attract the very cream of the banding world it is still an important title to win (as well as lucrative) and can be a very accurate barometer of current form and possible future trends. That contest should round the whole weekend off in style and there will be a new holder of the title with current champion, Pennine not returning to defend its title. It should still be a good one to listen to though with a number of well matched bands.
In the other sections it is more of a question who can stop the North West dominance, with over twenty bands representing the region, but it is great to report that the contest will see a couple of Scots bands making the long journey to North Wales, as well as others from the extremities of the British Isles, including Jersey Premier Brass.
As always 4BR will be out and about and will be reporting back with retrospectives on all five sections. Malcolm Wood will be leading the team and as always, we will listen to all the bands. Hope to see you all there. We will certainly be enjoying ourselves.