2007 Brass in Concert Championship - Introduction and Prediction
13-Nov-2007
Brass in Concert may be 31 years old this year, but there is no sign of middle age spread as 12 top bands come to The Sage to see if they can impress the judges and win loads of dosh.
---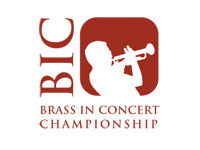 As the great Robbie Williams once said – 'Let me, entertain you.' It doesn't seem five minutes since we were last here in the North East for the 30th Anniversary of Brass in Concert. Twelve months has passed though and once again all roads head for Gateshead and the fantastic anthropomorphic Sage for another weekend of the very best in brass entertainment.
Brass in Concert has enjoyed a real renaissance in the past few years, predominantly due to both it's relocation to that stunning new venue on the banks of the Tyne and the fact that the competition is now attracting the best bands practically from anywhere in the World.
Twelve months ago, Brass Band of Central Florida made its debut here and they made an instant impact both on the concert stage on the Saturday evening and on the contest stage with their mix of pure Americana showmanship and slick presentation. Their playing wasn't too bad either.

In many respects Florida's appearance was a wake-up call for the cream of British bands courtesy of their desire to entertain first and foremost. Florida showed just how it could be done, especially when you approach the concept with a blank canvas to be filled with musical and visual ideas.
This was the real deal – it wasn't cheesy or overdone – just very classy. It wasn't rocket science either, but in relation to some of the lame efforts we have seen and heard over the past few years it was as if Florida had just borrowed the Saturn V rocket from Cape Canaveral, whilst some of the Brits were trying to thrill with a £2.50 box of Chinese fireworks from the local Spa. The lesson should hopefully have been learnt.
This year, the organizers have pulled off another coup (make that a double coup) with the invitation of two top European ensembles - Eikanger Bjorsvik-Musikklag from Norway and Brass Band Oberosterreich from Austria. Eikanger's class and reputation speaks for itself, whilst the Austrians have been something of a revelation since exploding onto the European contesting scene a couple of years ago.
Eikanger have such a pedigree that they would be many people's favourites to tke the title here at their first attempt. They recently won the SIDDIS Contest at Stavanger (the Norwegian equivalent if you like of Brass in Concert) and are a quite exceptional concert band.
Oberoesterreich Brass Band is a University Brass Ensemble and was established in 2003 as part of a "Fixed Installation" course at the University of Music and Art in Graz. In their appearances at The European Brass Band Championships in recent years, they've left the remainder of the B Section bands standing in their wake whilst this year they made their debut in the Championship Section at Birmingham finishing fifth. If they play to anything like the form they showed there (especially on their own choice selection and farewell concert) then everyone is in for a treat. They are that good.
However, it's just about Sunday and contest day itself anymore at here as the organizers, Paul and Jacqueline Beere continue to add additional events to the weekend that are a mere appetizer to Sunday itself. Together with headline sponsor, World of Brass and sponsorship from The Shaw Trust and Gateshead Council the potential for the event is now being realized in full – demand for tickets proves just that.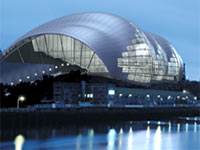 Gala Concert
The introduction of a Gala Concert in 2005 wasn't quite the success that everybody wanted, but lessons were learnt and that changed last year. The inclusion of the best entertaining band in the UK, Grimethorpe and Brass Band of Central Florida was terrific and exactly what the organizers wanted. The concert was lapped up by the audience with hardly a seat going spare, and with totally different programmes from the bands to that which they performed on the Sunday, they got full value for money.
This year, it's a similar format. Grimethorpe and Eikanger will share the stage and we are sure it will be another night to remember.
Brass and Percussion workshop

For the first time ever last year, Saturday saw the organization of Brass and Percussion Workshops. Aimed at all levels and all abilities and with support from The Shaw Trust and Gateshead Council, these events proved an enormous success. In addition, there were taster sessions too for anyone who wanted to have a blow on a brass instrument.
It shouldn't be a big surprise then that the workshops and taster sessions return once again. The workshops are aimed at all ages and will benefit beginners, intermediates and advanced players. The workshops will run from 10.00am till around 4pm in the Music Performance Centre in The Sage itself whilst the taster sessions will be in operation from 12 noon on the main concourse.

The emphasis is on enjoyment and fun, and with those taster sessions for anyone who has never even played a brass or percussion instrument, all areas are covered. If you know of someone who has an interest and they can get to Gateshead, encourage them to go.
Anyone requiring further details on the Workshops and taster sessions should contact David Bennett on 01295 780373.

Civic Reception
Twelve months ago, the Mayor and Mayoress of Gateshead held a Civic Reception for the Brass Band of Central Florida on the Saturday lunchtime and this year they will do the same for Eikanger Bjorsvik-Musikklag and Oberoesterreich Brass Band – a truly magnificent gesture and one that will no doubt be appreciated by the bands. It goes to show just what the local community thinks of the importance of the event.
Best Bands
So what about 2007? Well it certainly promises to be a great contest weekend and as we have already said, it's a major coup for everybody concerned that Eikanger and Oberoesterreich join the contest this year, with Eikanger also appearing at Durham University on the Monday morning before going home, with students getting the opportunity to conduct them if they wish.

With Sellers withdrawing Hepworth (Cookson Homes) have come back into the contest after their first appearance in 2005 whilst Desford return after a twenty year absence and YBS come back after last appearing here a decade ago.
A pre draw was made to help the bands in their preparation for the event and as a result it will be the Reg Vardy, the only band to have appeared at every Brass in Concert contest, that gets things underway at 9.30am. It should be all done and dusted by 7.30pm.
The Bands
The running order for the day is Reg Vardy, Whitburn, Grimethorpe, Hepworth, Desford, Fodens, Eikanger-Bjorsvik, Brass Band Oberosterreich, Fairey, YBS, Brighouse and Rastrick and Leyland. It's a cracking line up in anyone's book.

The entertainment factor - worth 60 points to add to the possible 200 for performance - and one that can effect have a direct effect on the result will this year be judged by Michael J Garasi and Peter Roberts – it's going to take something spectacular to impress these gentlemen who know more than a thing or two about thrilling a crowd.
Soloists
The soloists meanwhile will really have to impress with James Gourlay deciding this year who will take that particular prize, whilst the musical content will be under the scrutiny of Stephen Roberts and Geoffrey Whitham.

As always there are plenty of prizes on offer, from a trophy for the youngest player on the day to one for the best new arrangement or composition, best performance of a March, the best Principal Cornet, Euphonium, Soprano and Trombone, not forgetting one for the neatest package of musical scores and notes. Nobody leaves empty handed.
Once again the weekend will be financially supported by SP&S Ltd and the Trade Unions, without whose help this event really would struggle and as with the past couple of years, a DVD of the weekend's highlights is anticipated.
The whole thing will be fronted as always by Frank Renton – fresh from judging at SIDDIS and from being the 'Voice of the US Open'. He should be on his usual excellent form.
4BR Prediction:
Picking a winner for an entertainment contest is a tough job especially with the talent on show here. The one thing you can be sure about is there will be some cracking playing from the bands, soloists and who knows what choreographic masterpieces the bands have in store (or not as the case may be).
It promises to be an absolute cracking contest, on paper the most anticipated ever with reigning champion, Brighouse and Rastrick led by the master of entertainment Richard Evans intent on retaining their title.
Grimethorpe not winning here last year was like Jose Mourinho leaving Chelsea; you always knew it would happen one day but it was still a shock when it did happen. Grimey will be led by Phillip McCann this year and it'll be interesting to see how the National Champion tackles their bid to regain what for many years has been their annual payday.

Eikanger and Oberoesterreich are bound to have a serious say about where the prizes go and if they play to form, they could well be leading from the front.
Fodens have had a fine year on the contesting stage and will be keen to return to good form here after last year's disappointing effort, and don't dismiss, the likes of YBS, Leyland or Hepworth – or any of the others.
Class should tell though and we think it could well be a battle royal between Grimethorpe and Eikanger – a bit chalk and cheese may be, but still the two best bands here.

4BR Prediction:
1. Grimethorpe
2. Eikanger Bjorsvik-Musikklag
3. Brighouse and Rastrick
4. Fodens Richardson
5. Oberoesterreich Brass Band
6. Leyland
Dark Horse: Desford