2007 Scottish Open Brass Band Championships - Scottish Youth Championships
22-Nov-2007
Sunday sees a day full of high class playing at the Scottish Youth Championships.


---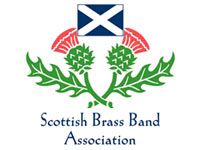 The keenly fought Scottish Youth Championships will be held on the Sunday here at the Perth Concert Hall – and a real treat it should have in store for us too.

The keenly fought Scottish Youth Championships will be held on the Sunday here in Perth with 11 bands taking part in four sections.

The Scots have an amazing conveyor belt of talent in full production at present as can be heard by the playing of the National Youth Band of Scotland on their recent courses and there should be plenty of great playing for Michael Fowles and Ian Smith to enjoy.
As is the norm at these events nowadays awards are given in Gold, Silver and Bronze to reflect the overall standard of performance from each band.
There are two bands in the Community Section this year with Dalmellington Junior Band moving up from the Development Section of 12 months ago to join Queensferry High School, who produced a well deserved Gold Award performance last year.

Meanwhile there is a very healthy turn out of 5 bands in the Development Section, which promises to be a real delight with some cracking outfits on display. Headed by Abbey Brass Jedforest who gained a silver award last year, there is Angus Schools Brass Band who are making their debut, Loanhead Brass Roots who gained a silver ward last year, Perthshire Youth, also making their debut and St. Ronan's Future Band, also making its first appearance.
One band will play in the Intermediate Section this year. Inverclyde Schools Brass under Ewan McKay may feel a touch lonely but we are sure they will provide a cracking show for the judges and the audience.
Finally, the Premier Section where the standard over the last couple of years has been quite outstanding.
All three bands from last year return once more to delight us. Nigel Boddice will lead his talented pupils at West Lothian Schools and we are sure Aberdeen City Youth and Eric Kidd will push them hard. Both gained Gold Awards last year from the judges and they were worth every ounce of them. Moray Concet Brass gained a silver award under Glenn Munroe and given their appetite for self improvement they could well go one better this time around.