2007 Scottish Open Brass Band Championships - The Scottish Challenge Cup
22-Nov-2007
8 bands line up to do battle for the Scottish Challenge Cup and try and gain the domestic bragging rights to tide them over into the new contest season.

---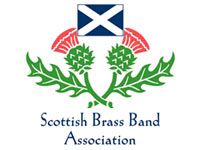 Contest Commences: 12.00am
Adjudicators: Michael Fowles & John Roberts
Test Piece: Own Choice

Awards:
1st: The Scottish Challenge Cup, Commemorative Banner and £300
2nd: £200 plus Commemorative Certificate
3rd: Commemorative Certificate

---
Although there are only eight bands taking part in the Scottish Challenge Cup this year (down from 12 last year) it should promise to be a fine contest with all the bands evenly matched and the sensible choice of allowing them to play own choice selections.

Adjudicators John Roberts and Michael Fowles should have plenty to enjoy with an eclectic mix that includes: The Plantagenents (Gregson); Roman Tryptych (Baker); Imperium (Fraser); A Salford Sinfonietta (Barry); Variations on Laudate Dominum (Gregson); Northern Landscapes (Graham); Triptych for Brass Band (Sparke) and A Malvern Suite (Sparke).
Who will come out on top then from the evenly matched field of rivals?
Buckhaven come to the contest after enjoying a fine 2007 season with wins at the Scottish Championships and Fife, although they found life a bit tougher at the Northern Counties Contest where they came 10th, Harrogate where they came 11th and Fife where they came 16th. They are a band on the up though under Gordon Evans, so ones to watch out for here perhaps?
The young players of Campbeltown have also had a good year so far what with wins in the Third Section at Dundee and Fife as well as posting a fine 7th place at Harrogate. Add to that 13th place at the Land O' Burns contest and Craig Anderson and his band may well be lone of the favourites here to add a bit more silverware to the bandroom cabinet.
Coalburn come as reigning champion of course and they will be keen to ensure they hold onto their title under the direction of Gareth Bowman. This year they have shown consistency wherever they have gone with fine results at the Scottish Championship and at Fife as well as a decent return at the Northern Counties contest, Pontins and Land O' Burns and Falkirk. They should be confident of doing well once again then.
Dundee Instrumental conducted by John Tonner are also band on the up and have regained their Third Section status after coming runners up in the Fourth Section at Dundee earlier in the year. That led them to head south to Harrogate where they came 20th but showed a great deal of character and they also came 9th at the Northern Counties contest.

Last years runner's up Perthshire Brass under George Anan has also had a decent year too, coming runner up at Dundee to head to Harrogate where they came a solid 14th. Two decent results at both the Northern Counties and Fife Contests also showed that they may well have the form to go one better here this year and take the title.
Queensferry Community Brass came 10th here last year and under the direction of James Anderson they will be keen to improve on that we are sure. Two 4th places at Dundee and Fife has shown consistency and this young band are certainly making progress in the right direction.
Renfrew Burgh has been quietly rebuilding under the direction of David Hutcheson over the last two years and the progress has been solid. They just missed out on a trip to Harrogate after coming 3rd at the Scottish Championship in the Fourth Section earlier in the year but they also came 6th at the Northern Counties Contest and 15th at Land O' Burns. Hopefully then they can take another big step in the right direction here.
Finally, St David's Brass conducted by John Dickson whose only contest appearance so far in 2007 came at the Scottish Championships in Dundee where they came a solid 4th in the Third Section. A little bit of a mystery band then, so who knows?

Hard to really tell which of the field will emerge triumphant on the weekend but going by the form book it looks as if it could well be a battle between the reigning champions Coalburn and Campbeltown and Buckhaven. Perthshire may well have a say in the matter too, whilst our dark horse is St David's.
4BR Prediction:
1. Campbeltown Brass
2. Coalburn
3. Buckhaven & Methil
4. Perthshire
Dark Horse: St David's