2007 Scottish Open Brass Band Championships - Introduction and prediction
22-Nov-2007
The end of season Scottish Open takes place in Perth this weekend. Which one of the 14 bands taking part can round off their season in style?

---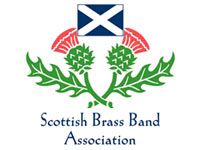 The 2007 contesting season will come to a breathless end as the 5th Scottish Open Brass Band Championships takes place in the splendid Perth Concert Hall.
It's been a long and hard season for many of the bands who take to the stage here too and there may be a case to suggest that contesting fatigue syndrome may be a deciding factor in who walks away with the generous £3,000 top prize on Saturday.
There is always a bit of extra spice when England takes on Scotland – be it football or brass bands (although both will be spending the football off season with their feet up) and there is sure to be plenty of pride at stake as 14 well matched bands (9 from Scotland and 5 from England) do battle over Peter Meechan's cracking test piece – 'Macbeth'.
It's nice to see that the organisers have also had the foresight to invite the composers into the box as well as Roger Webster. Two new adjudicating faces maybe, but two fine musicians who know more than a thing or two about what to look out for in a contesting performance. There should be no queries about the result then.
With all eyes on the Scottish Open that takes place on the Saturday afternoon, it shouldn't be forgotten that there are two other contests taking place on the same day – the Scottish Shield and Scottish Challenge Cup. These should provide two interesting aperitifs to the main event.

On the Sunday it is the turn of the Scottish Youth Championships with bands taking part in four sections. The standard of Scottish youth banding is pretty high at present, so that should be a day of fine music making amid the screams and giggles of kids high on additives from crisps and blue pop.
Main event

Back to the main event however, and the English contingent this year comes in the form of Camborne, Carlton Main, Fishburn, RMT Easington and Yorkshire Imperial Urquhart Travel, perhaps not the most frightening English front five since, Charlton, Ball, Hurst, Hunt and Peters, but still more than capable of doing a fair bit of damage.
The Scots on the other hand send Bon Accord, Dalmellington, Kingdom Brass, Kirkintilloch, Newmilns & Galston, Newtongrange, Scottish Co-op, Unison Kinneil and Whitburn onto the field of play – again, not a bad line up, but not exactly a banding equivalent of Law, Lennox, McCalliog and Baxter to beat the English into submission.

There is high quality in both camps though with the obvious candidates from south of the border: Carlton Main, who have enjoyed a pretty decent season and who have come close to winning here before, Camborne, who are more than capable of drawing out a top notch performance, Fishburn, who seem to reserve their form for this contest and Yorkshire Imps, who could surprise a few.
The Scots have their three big guns: Whitburn who have a very good year, especially at the majors; Scottish Co-op, who have won here in the past and can never be written off despite their rather nomadic existence and Kirkintilloch, who have had two poor returns at major contests of late and will be determined to put that right under the baton of Howard Taylor, flown in from Australia to sort things out.
On paper it would seem to be a battle between those bands on a difficult, but highly enjoyable set work. Others may just poke their heads into the fun and games, but quality should out on this occasion.
With that in mind we opt for Whitburn to retain their Scottish Open title, although we think their two main rivals of Scottish Co-op and Kirkintilloch and the English trio of Carlton Main, Camborne and Yorkshire Imps will push them very close. A dark horse for us could well be Ray Farr and Fishburn.
A 3-3 draw after 90 minutes then, with one of the Scots just getting the winner in extra time.
4BR Prediction:
1. Whitburn
2. Carlton Main
3. Scottish Co-op
4. Camborne
5. Kirkintilloch
6. Yorkshire Imps

Dark Horse: Fishburn