2007 4BR Awards - Contest Performance of the Year
29-Nov-2007
Here is a real tricky one for you to vote on. What was the very best contest performance you heard during 2007 - and we don't just mean one that took the winners prize either. There is a possible endless selection to choose from...
---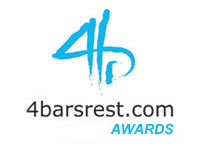 Literally hundreds to choose from for you here isn't there? Any winning performance - be it in the Fourth Section or Championship level deserves a mention, as well as those performances where the players and especially the audiences thought thrilled the pants off them, but didn't get even a mention from the adjudicators.

This could have been an endless list, but we narrowed out choices down to the six: Brass Band Oberosterreich at the Europeans own choice contest; Grimethorpe at the National Finals; Cory at the British Open; Stavanger own choice at the Norwegian National and Brighosue & Rastrick at Brass in Concert.

They are all Championship performances this year as in terms of sheer brilliance it would be hard to beat them anywhere and at any level.
We would add that we could have easily replaced all five with some or all of the following though – Black Dyke at Yorkshire Regionals; Grimethorpe at English Nationals; Willebroek on set work at Europeans; Desford at British Open; Brisbane Excelsior at New Zealand Championship – own choice; Wingates at US Open; PoylSteel at Regionals; Brass Band 13 Etoiles at Europeans; Langhus Brass in Fourth Section at Norwegian Championships; Rochdale Youth at Action Research; Greater Gwent Youth at National Festival; Camborne Youth at National Youth Finals; Fodens at Masters. Again there so many to chose from.
---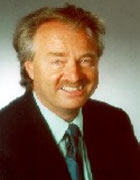 Brass Band Oberosterreich
Conductor: Hannes Buchegger
Titan's Progress (Herrmann Pallhuber)
European Brass Band Championships – Own Choice Section
Given that so many people had been waiting to hear something truly special from this set of musicians at the European Championships, when it came it still blew them all away.
A fantastic piece, written with such intelligence, wit and lyricism, 'Titan's Progress' was not your usual brass band work in any way shape or form – it demanded something completely different and only the Austrians could provide it.
15 or so minutes of some of the finest brass ensemble playing you will ever hear in your life – conducted with such obvious relish by the MD. It will live in the memory banks for a very long time indeed.
---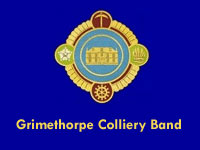 Grimethorpe Colliery
Conductor: Allan Withington
Music for Battle Creek (Philip Sparke)
National Brass Band Championships of Great Britain
All day long we had waited for the definitive performance – and it came with Grimethorpe.
This was a stunning playing, so brilliantly directed too by Alan Withington. All the players were on the top of their form, the soloists artistic and secure and the ensemble sound breathtaking throughout the dynamic spectrum. The whole piece made musical sense and came thrillingly to life.
After they finished there was a collective sigh of relief from the entire hall and everyone was 100% certain they had heard the winner. They were not wrong.
---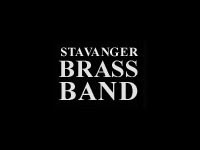 Stavanger
Conductor: Allan Withington
Vienna Nights (Dr. Philip Wilby)
Norwegian National Championships – Own Choice
'Vienna Nights' has become such an instant classic that just about every band under the sun will think they can play it well. Not so – only the very, very best bands can do it justice.
Stavanger did that and more in Bergen earlier in the year with a quite stunning performance under the direction Alan Withington that it left scorch marks on the Greig Hall stage.
The subtle changes of mood and colour, the security and virtuosity of the performers all led to a quite breathtaking Turkish Finale that simply blew away the opposition on the day. Mozart would have loved it.
---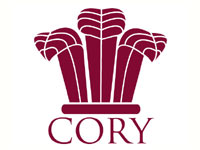 Cory
Conductor: Dr Robert Childs
Visions of Gerontius (Kenneth Downie)
British Open Championship
Black Dyke had just laid the type of marker that in normal circumstances at a major brass band contest would be unbeatable. Their performance of 'Visions of Gerontius' had it all and the crowd at Symphony Hall were buzzing.
On walked Cory and simply blew them out of the water.
At the end of a performance that was nigh on technically perfect and musically emotional you knew you had just heard something very special indeed. Dyke had been denied a British Open hat-trick with a performance even the most ardent of Pondashers had to take their hat off to.
---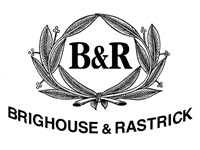 Brighouse & Rastrick
Conductor: Richard Evans
2007 Brass in Concert Championship
Richard Evans and the lads from West Riding were a class part at Brass in Concert this year.
After setting the bar very high 12 months ago they retuned with a programme full of wit and contrast, superb playing allied to great visual entertainment and repertoire selection.
It all helps that the man in the middle can control it all like Frank Sinatra, but it couldn't and wouldn't have worked if the band hadn't responded to him so brilliantly too. This was Brighouse at their best – better than all the rest. They are the new kings of Gateshead, and deservedly so.