2007 4BR Awards - Test Piece of the Year
29-Nov-2007
What was the best piece any band performed during 2007 then? Lots of stuff played - some great, some good, some not worthy of a mention maybe?
---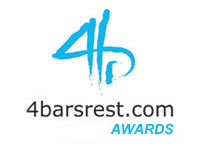 As always there was a fine selection of something old, something new, something borrowed and something…well not quite blue, but you get the drift, this year in the test piece stakes.

We do point out that we can only select in the category those pieces that have been chosen as set works first, then subsequently as own choice selections at contests in 2007.

There was an eclectic selection to choose from – right from the Championship Section down to the Fourth and Youth Sections, and it is nice to report that there seems to be more original works surfacing for our major contests throughout Europe than for some time.

Still plenty for the bands and their Musical Directors to get their teeth into this year, with these five sticking in the minds for us: 'Macbeth' by Peter Meechan; 'Music for Battle Creek' by Philip Sparke; 'In Memoriam RK' – Elgar Howarth; 'Roman Triptych' by Leigh Baker; 'Cloudcatcher Fells' by John McCabe.

There were plenty of others to take into consideration as well for our nominations, such as 'Dances & Alleluias'; 'The Night to Sing'; 'Isaiah 40'; 'Ballet for Band'; 'The Seasons'; 'Sinfonietta – The Wayfarer'; 'Carnival'; 'Northern Lights'; 'Concerto Number 1'; 'Music for the Common Man'; 'Visions of Gerontius'; 'Imperium'; 'Victorian Snapshots – On Ratcliff Highway'; 'On Alderley Edge'; 'Partita'; 'Northern Landscapes' – the list was almost endless…
---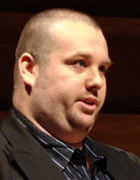 Macbeth – Peter Meechan
What a way to round of the contesting year. Perth and its excellent Concert Hall provided a fine backdrop for the Scottish Open, but it was without doubt the test piece from Peter Meechan that made it so enjoyable and truly memorable.
A fantastic work that combined such diverse musical influences as the Brecker Brothers and Purcell to Morricone and Miles Davis – it was a corker. All the bands enjoyed it (especially the quite stunning Lament Section) and the audience too.
A work of true importance.


---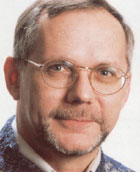 Music for Battle Creek – Philip Sparke
How on earth Philip Sparke manages to produce such brilliant new works year in year out is beyond us. This time he took the opportunity to showcase his talents against those of the famous Battle Creek Brass Band in the USA – and they must be some band to play this one.
Full of all his trademark features it was technically and musically a joy to listen to, even if it tested the very best bands to the full and beyond to do it at London.
A wonderful test of character, nerve and musicianship – it was a winner from start to finish.


---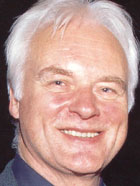 In Memoriam R.K. – Elgar Howarth
True, unadulterated musical class. What a piece. The Masters was a truly memorable occasion this year thanks to the brave decision of the organisers in choosing this masterful work from Elgar Howarth.

It asked so many questions of the players, and especially the conductors, that none emerged unscathed. This was all about true musicianship, and by heck did it show just how far some bands and their conductors are off from having it.
It resulted in one of the most deeply satisfying contests we have listened to for many a year – as well as giving us a reality check of immense proportions too.

---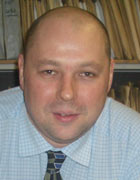 Roman Triptych – Leigh Baker
In a year when there were some really fine works on display for the lower section bands, this cracker from the talented Leigh Baker was the best of the lot.
Written with wit and perceptive musicality it had just about everything a three movement test piece needed to keep the interest of the performers and the attention of the listeners from first note to last.
Technically astute, it stretched the bands and their conductors without ever asking questions they couldn't work out for themselves. The result was that just about every band that took to the stage made something of it and left with a smile on their faces knowing that they had given it their best shot. The potential toga terror turned out to be a treat.
---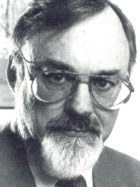 Cloudcatcher Fells – John McCabe
Sometimes it is easy to forget that major test pieces for brass band contests don't always have to be about artificial pyrotechnical displays of virtuosity.
Norway has some of the most accomplished technical bands in the world, but faced with this work (now 25 years old) as the set work at their National Championships, they were faced with a deeply musical challenge that many, but not all, patently failed to overcome.
The breadth, scope and subtly of the work never ceases to amaze, whilst the beauty of the 'Angle Tarn' section is perhaps one of the great compositional achievements of the brass band repertoire. It is a work that never fails to live up to its billing as a true 'classic' of it genre.