2007 4BR Awards - Newcomer of the Year
29-Nov-2007
Which talent do you think made the biggest new impression on the banding scene during 2007? Lots to choose from as someone or something have created a real impression in the last 12 months.
---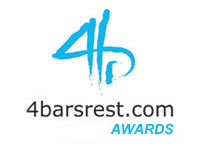 It is always a joy to see new and exciting talents make their mark in the banding movements each year, and 2007 was no exception, with talents blossoming in terms of bands, players, conductors, composers and even brass band events.

It left us with plenty to choose from ourselves and a huge selection became apparent.
These were the five that caught our eye in 2007: Fountain City Band; Leigh Baker; King Cotton; Brass Day at the Proms; Besson Prestige cornet

There were of course plenty of others, what with the likes of the Scottish Development Officer's post,

---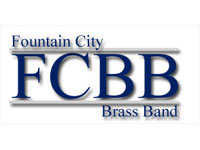 Fountain City Band
A band that made a real impression in 2007, Fountain City was a new name to the lips of just about everyone this side of the Atlantic Ocean.
They won the North American Brass Band Championships, then came over here and performed admirably at the Masters where they did themselves proud and made many new friends as well as taking part in the Whit Friday march contests. To round off a pretty fine y6ear they them added the US Open title too.
A new name for many but one we are sure we will hear more about in the coming years.
---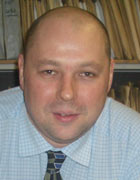 Leigh Baker
Leigh Baker was appointed Brighouse & Rastrick's Composer and Arranger in Residence at the beginning of the year – a decision that has been something of a masterstroke for the band.
Leigh's arrangements for Brass in Concert played an integral part in the band retaining their title in such fine style, but there was so much more to him this year.
His test piece, 'Roman Tryptych' was a real corker and used at the Lower Section National Finals to great acclaim from players and listeners alike. Add to that a nomination for Classic FM's 'Teacher of the Year' awards, a new website, works used on CD recordings and on radio and you can see why he is a musician in demand.
---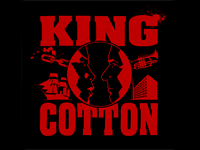 King Cotton
A fantastic achievement for Ian Brownbill, with a little bit of help from Jimmy McGovern and a splendid cast.
A huge undertaking that demanded so much from everyone involved, it opened to critical acclaim from just about all parts of the media – and a brass band in the form of Ashton under Lyne were very much central to its appeal and success.
Hugely ambitious in scope 'King Cotton' spoke eloquently to its audience on so many levels – and left a lasting impression on them all.
---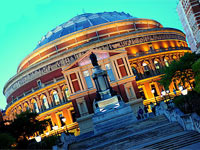 Brass Day at the Proms
Technically brass bands have been featured at the Proms before, but perhaps never with this level of media scrutiny.
The day was full of brilliance – not just from the performances of Black Dyke and Grimethorpe Colliery Bands, but the host of players who turned up for the 'Brass Massive', the Uzbek Kamay trumpeters, the music from the likes of Judith Bingham and the sense that at last the BBC in particular was taking brass music seriously after years of neglect at the Proms.
Even The Daily Telegraph thought it was good – and that tells you everything you need to know just how important an event it was for the brass band movement as a whole.
---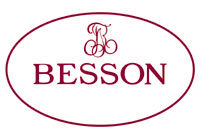 Besson Prestige cornet
Odd to think of a cornet as a 'newcomer', but given the parlous state of the reputation of Besson at the end of 2006, the importance of their flagship 'Prestige' cornet hitting the market place in 2007 could not be underestimated.
Thankfully Besson had taken their time, used the most up to date technology and resources and put time and effort into a product that has become the market leader.
It's a fantastic instrument and could well do for the image of a famous brand name what the mini did for BMW.