2007 4BR Awards - Lower Section Band of the Year
29-Nov-2007
Who was the best Lower Section/Youth Band in 2007 then? Some quite brilliant achievements during the past 12 months from lots of bands, so if you think your band were the best, then get voting.
---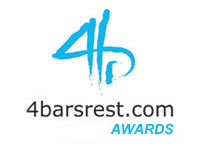 This should in no way be seen as a lesser award than the 'Band of the Year' title, as the bands who perform below Championship level put in every bit as much effort as those who tend to get the glory and extended coverage for their achievements at the major contests of the year.

Again in 2007, this has been a very difficult category to agree upon our nominations as once more in the real world, the triumph of trying to keep a non sponsored band on the road deserves an award in itself. Well done everyone them for that.

Plenty to choose from – both Lower Section and Youth Bands come into this category, but we went for a five of: Sellers International Youth Band; Wardle High Youth Band; Skelmanthorpe; Newbridge (Celynen) Colliery and Uppermill

That said we could have had a choice of literally hundreds of bands with the likes of Smithills Schools, Rochdale Borough Youth, Camborne Youth, Thoresby Colliery Youth, Helyl, Delph, Middleton, Dodworth Colliery MW, Oldham (Lees), Elland Silver Youth, Hampshire County Youth, Brass Band Frener–Reifer Pfeffersberg and many, many more.

Please, remember these are just our nominations, so if you think your band had a great year, make sure you stick in your vote. We have not left out any band deliberately and we tried to cover as many bands as possible.
---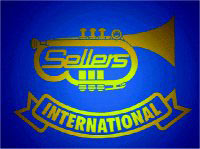 Sellers International Youth Band
One of the real success stories of the year. MD Mark Bousie and his young band started to reap the dividends of sheer hard graft and the long term achievement of realistic goals in 2007.
Fine performances everywhere they went and intelligently directed they took the Pontins Youth, Pogson Bay and Tameside titles as well as making their debut at the National Music for Youth event and putting in fine shows at Action Research, National Youth Championships and even the Brighouse march contest.
All this with a real uncertainty hanging over their heads too for much of the year.
---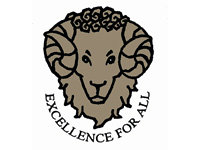 Wardle High School Senior Band
For many years Wardle has been something of a torchbearer for all that is good in brass education and in 2007 they possibly surpassed themselves.
Head of Music, Paul Lovatt-Cooper and his team in the school including Black Dyke colleague Lee Rigg saw success both on the contest and concert platform including an appearance at the Last Night of the School Proms, National Youth Championships, playing alongside James Morrison and picking up an outstanding commendation at the National Festival of Music for Youth.
Not a bad place to send you kids to now is it?
---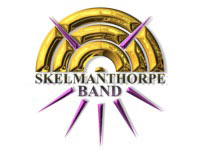 Skelmanthorpe
What a fine year for Skelmanthorpe – especially at the two major contests that bookmarked the year – Butlins and Pontins.
To take one of the major honours by the sea is one thing, but to take both after a long year on the contesting road showed a great deal of character and evidence of a real good band in making under the direction John Roberts.

Over £3,500 showed just how successful they were, but there was also performances at the Senior Cup, Wilkinsons and Silkstone too that enhanced their growing reputation.
---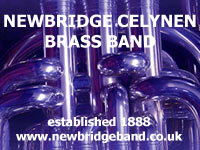 Newbridge (Celynen)
Another year another move upwards for the ambitious Welsh band. This time they capped it all off with one of the most convincing victories at a National Finals when they took the Second Section title in some considerable style.
They competed against Championship Section bands in Wales and ran the eventual champions close at two of the contests in Burry Port and Ebbw Vale, whilst they also won at Weston and made a claim (unfortunately turned down) to represent Wales at short notice in the B Section of the Europeans.

They are competing in the Senior Trophy next year and could well cause quite a bit of a upset there too.
---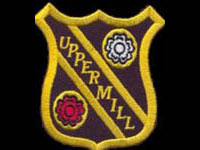 Uppermill
Another band that performed wonderfully well all year, gaining many honours (and the odd disappointment it must be said) along the way.
All based on good old fashioned virtues of hard graft and putting the music first, Alan Widdop and his band were excellent value for their win at Pontins which rounded off a season in which they won over £3,200 in prize money.

That came from consistently well rehearsed performances from Tameside to Whit Friday and all stops in between – including Harrogate where perhaps only the two men in the box didn't have them at least in the frame.