2007 4BR Awards - Player of the Year
29-Nov-2007
We have some of the greatest talents in the world within our movement, but whom do you think was the one absolute star of the year?

---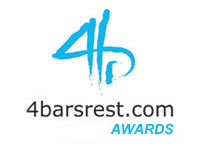 The brass band movement continues to be blessed with a bumper crop of great. Later this month we will reveal the 25 players plus percussionists who will be nominated in our 2007 4BR Band of the Year, and to be honest we could have picked two or even three bands as usual.

That said, for this category we had to look at those players we thought made the greatest impression not only on the brass banding scene, but also in developing their profile as performers to the general public as a whole in the past twelve months. It is of course about how they play on the contest and concert stage, but that isn't everything.

We have therefore plumbed for selection of Kevin Crockford; Hans Gansch; Michael Dodd; Katrina Marzella and Espen Westbye.

We could have easily though gone for the likes of Roger Webster, Peter Roberts, David Childs, David Thornton, Ben Thomson, Les Neish, Robert Childs, Richard Marshall, Owen Farr, Chris Thomas, Mark Wilkinson – again the list is almost endless.
---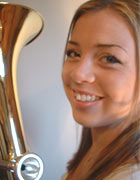 Katrina Marzella
Last year's winner has continued to be a quite remarkable talent in 2007. Not only did she retain her British Open Solo title, and win the 2007 Ern Keller title in Australia, but she also performed superbly well on the contest and concert platform too.

Add to that performances from Ohio to Holland and all stops between and you can see why she is such a star performer.





---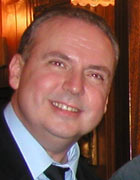 Kevin Crockford
With the imminent retirement of Peter Roberts, the man who will become the new head of the sopranos is this man – and he has been showing us just why all year long.
He has been a fulcrum of brilliance with Grimethorpe on contest, concert and recording platforms in particular, whilst his contribution to their appearance at the Brass Day at the Proms was simple breathtaking – gaining the type of applause from the Promenaders only usually reserved for the very best orchestral stars.

He was simply inspired during 2007.
---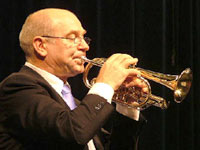 Hans Gansch
If you were lucky to hear this man perform live at any time in 2007 then you know what we have been harping on about now for some time. He is a sensational performer.
At the Europeans he overcame a slight dip for his usual impeccable form on the set work to deliver playing for the rest of the weekend that just amazed the most cynical of listeners, whilst at Brass in Concert he delivered a masterclass – pure and simple. One of a very special kind indeed.

---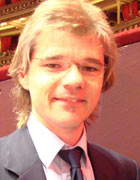 Michael Dodd
The quiet man of Grimethorpe has been on quite brilliant form all year. Each time we heard him this year he impressed deeply with his understated lyrical playing allied to a razor sharp musical brain.
Fully deserved all the accolades that have come his way too and when you listen back at Grimethorpe this year he stands out time and time again as a beacon of quality, both as a solo voice and ensemble performer.




---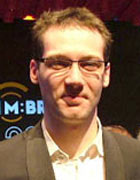 Espen Westbye
He may play soprano quite brilliantly with Stavanger, but this bloke is much, much more than just that – and he showed just how much during 2007.
On that instrument there are few if any to touch him at present, but with a trumpet in his hands he just opens up amazing new avenues of expectation. On the concert platform he was stunning all year and at SIDDIS recently he brought the house down.

All this and he conducts winning bands, composes and most probably still has time to brush up on learning Mandarin or something. Some talent.