2007 4BR Awards - Conductor of the Year
29-Nov-2007
Who do you think should gain the accolade as the best stickman (or woman) for 2007. There have been some pretty exciting talents on show on the podium in the past 12 months, but who do you think was the best?

---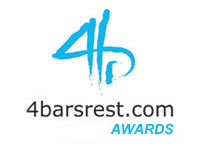 Another desperately difficult choice for you to make here for whom you thought was the top conductor of the year in 2007 - just like last year in fact (and the year before!)

We have taken into account not only contest performances (and not just those who directed winners either), but also concert performances, radio and CD releases. The bottom line for conductors will always be whether or not they are seen as a winner, but there is more to the art and craft of stick work than that.

Once more the usual names come readily to mind (due mainly to their success it must be said), but there has also been a great number of others worthy of closer inspection. This year we have gone for a selection of Hannes Buchegger; Allan Withington; Gary Cutt; Richard Evans and Frans Violet.

The list of MDs we could have nominated ourselves was equally as long with Robert Childs, Howard Taylor, Nicholas Childs, Ian Porthouse, Alan Widdop, John Roberts, Mark Bentham, Phil Harper, Eliott Darwin, John Collins, Louise Hough, Paul Holland, Bert van Thienen, Graham O'Connor, Lee Rigg, Helen Minshall – the list goes on and on with deserving potential nominees.
---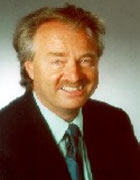 Hannes Buchegger

He may look a little like a cross between Des Lynam and Dick van Dyke, but what a conductor.

Each time we have seen him in 2007 he has been electric – drawing out fantastic performances from his ever improving band.
At Brass in Concert he conducted without a score and didn't out a foot wrong, whilst at the Europeans he commanded the stage and drew out a sublime performance in the own choice section from his band. There is just something about him that draws you in – and it all relates to the music.
That's class.
---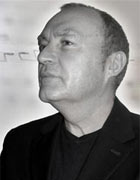 Allan Withington
What more can you say really?

In 2007 he was simply the class act of the entire year, be it with Stavanger at the Norwegians and Europeans or with Grimethorpe at Preston, London and just about everywhere else.
There was something about his approach that just exuded quality - from him sitting at the edge of the stage at the English Nationals waiting to start, to just standing back and allowing his bands to play brilliantly at the Royal Albert Hall and Bergen.
Deceptive brilliance.
---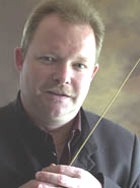 Garry Cutt
You don't get a band to perform so consistently well all year as Fodens did without being a conductor of the very highest class – and in 2007 Garry Cutt was that and more.
The understated approach to his work drew immensely satisfying performances from Fodens all year round – never once did he allow them to lose their concentration or musicality.

He also showed that he could do it against all comers and in all genres of the contesting environment too – from entertainment in Gateshead and Stavanger to test pieces in Blackpool and Birmingham.
The results spoke for themselves.
---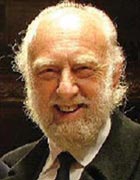 Richard Evans
When others are putting their feet up and enjoying a quiet Saturday afternoon playing a round of whist, Richard Evans is still delivering the goods like a man half his age.
Brass in Concert was of course the crowning glory this year once more, but he has also reinvigorated the Scottish Youth Brass Band and breathed new life into YBS and others as diverse as Fishburn to Barton Town in the past 12 months too.
How he does it we may never know – but it's been great to see and hear this year.

---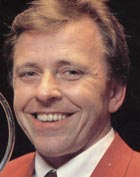 Frans Violet
A real special talent this bloke - even if we don't get to see him as often as we would like here in the UK.
Without him at the helm Willebroek wouldn't have come anywhere near to retaining the European title this year, whilst at the British Open he produced a quite stunning interpretation of a difficult score that was simply enthralling with Desford.
Add to that yet another Belgian National title (a double in fact this year with the next Willebroek Young Band also winning) and you can see why even the best conductors in the UK have the greatest of respect for him.