2007 4BR Awards - The Results
25-Dec-2007
Just in time for you to all argue about - these are the winners that you voted for in 2007...
---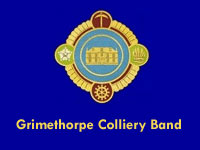 Band of the Year
And the 2007 winner is…

Grimethorpe Colliery Band

The lads do it again for a second year in a row – although this time it was much closer than 2006.
This time there was a real scrap as the votes were spread out between a number of bands, reflection perhaps on the 2007 season where no one band really dominated.
Grimey it was though once more with 28% of the votes cast, followed by Fodens Richardson with 24%, Cory with 20% and honourable mentions for Black Dyke, Brass Band Willebroek, Stavanger, Brighouse & Rastrick, Fountain City, Brass Band Oberosterreich and Brisbane Excelsior. Over 50 bands were voted for.
---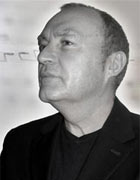 Conductor of the Year:
And the 2007 winner is…

Allan Withington
The man who makes Grimethorpe tick has done it again. Just like the voting on the bands however, it was a much closer affair too, with over 30 conductors getting various impressive (and sometimes surprising) numbers of votes.
Allan picked up 31% of the votes cast, followed by Hannes Buchegger on 22% and Garry Cutt on 20%. There were impressive returns also for Robert Childs, Nicholas Childs, Richard Evans, Frans Violet and Joe Parisi with the likes of Ian Porthouse, John Roberts, Alan Widdop, John Collins, Howard Taylor and Chris Wormold having plenty of fans out there for their baton work during the past year.
---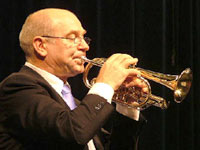 Player of the Year:
And the 2007 winner is…

Hans Gansch
A bit of surprise perhaps, but it seems Mr Gansch is now recognised by just about everyone who hears him as a performer of the rarest brilliance – and quite right too.
It was a very close run thing though with his 25% of the votes very nearly beaten by the Grimethorpe duo of Michael Dodds on 23% and Kevin Crockford on 21%. Katrina Marzella wasn't far behind either and these four were by far the most popular choices of the 40 or so players who had a mention.
Honourable results too for Espen Westbye, David Childs, Richard Marshall, Peter Roberts, Mark Wilkinson, Raquel Rodriquez, David Thornton, Roger Webster and many more besides.
---

CD/DVD of the Year:
And the 2007 winner is…

Vienna Nights
Black Dyke
Conductor: Dr Nicholas Childs
Doyen Recordings: DOYCD210
Total Playing Time: 65.37
http://www.4barsrest.com/reviews/cds/cd316.asp

For the second year in succession and for the fourth time in seven years, Black Dyke displayed the recording pre-eminence that so delights their fans and brass band lovers throughout the world. They polled a very impressive 41% of the votes cast.
The closest anyone came to getting close this year was Grimethorpe and their 'History of Brass Band Music – Arrangements' with 25%, followed by 'The Promised Land' by Cory in third with 18%. After that it was a question of a wide variety of votes for a small number of releases (just 13 got a mention) – perhaps confirming that 2007 wasn't a vintage year for ensemble recordings.

Honourable mentions then for 'Elgar Variations' by Brass Band Willebroek (which will be eligible for consideration in 2008 as 4BR has yet to review it), 'Supremacy' by the ISB and 'Grimethorpe in Concert' plus the Black Dyke/James Morrison DVD release.
---

Solo CD of the Year:
And the 2007 winner is…

Eminence
Richard Marshall
Black Dyke Band
Conductor: Nicholas Childs
Doyen Recordings: CD 230
Total Playing Time: 59.46
http://www.4barsrest.com/reviews/cds/cd334.asp

Another winner by a margin – and the second time that Richard Marshall has won the award following 'Blaze' a couple of years ago.
His mixture of high class trumpet, cornet and flugel playing beat off a number of rivals in what was an outstanding year for solo releases. Richard polled 38% of the votes cast, followed by Robert Childs and his 'Celebration' on 21% and Owen Farr and his 'Untold Stories' on 15%.
After that there were very honourable mentions for David Thornton and 'Devil's Duel', Steven Mead's 'Euphonium Magic – Volume 3', 'Life Abundant' by Philip Cobb, 'The Noble Trombone' by Chris Thomas and 'de Lux Trumpet' by Philippe Schartz among nearly 20 nominations.
---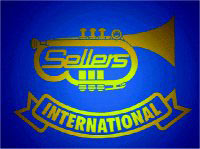 Lower Section/Youth Band of the Year:
And the 2007 winner is…

Sellers International Youth Band
Another very clear winner and deservedly so after a fine year of achievement when there was considerable doubt perhaps about their very future. Mark Bousie and his young band swept up 28% of the votes cast to become only the second youth band to take the title.
Behind them came a whole host of bands (over 70 bands were voted for) that all had a legion of fans and supporters it seems, with Uppermill with 13% and Skelmanthorpe with 11% close behind.

Bags of votes though for the likes of Smithills Schools, Newbridge (Celynen), Wardle High School, Camborne Youth, Thoresby Colliery Youth, Dodworth Colliery, Oldham (Lees), Elland Youth, Rochdale Borough Youth, Elland Silver Youth, Hampshire County Youth, and many more.
---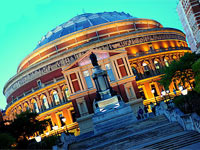 Newcomer of the Year
And the 2007 winner is…

Proms Brass Day
A bit of a surprise this one, but it goes to show that our readers are keen to try and help push the profile of an event that could have such a positive impact on the way brass bands are perceived in the future.
31% voted for the day at the Royal Albert Hall, closely followed by the young composer who made such an impact throughout the year, Leigh Baker on 26%.
Third place went to 'King Cotton' on 14%. After that the votes were pretty evenly spread out (there were 15 nominations in total this year) with Fountain City heading an eclectic bunch of newcomers and new faces.
---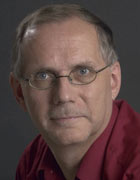 Test Piece of the Year
And the 2007 winner is…

'Music for Battle Creek' by Philip Sparke
No doubt about this one either with the master tunesmith's latest opus gaining a very impressive 36% of the votes cast. All who heard it must have voted – and many more to give Philip Sparke his first '4BR Test Piece of the Year' award.
Lots of test pieces were mentioned in dispatches (over 40) but it was Elgar Howarth's 'In Memoriam RK' that took second spot with 18% of the votes and a close run race between 'Visions of Gerontius' (13%) and 'Elgar Variations' (10%) for third spot.
Honourable mentions too for the likes of 'Cloudcatcher Fells', 'Roman Triptych', 'Isaiah 40', 'Dances & Alleluias', 'The Night to Sing', 'Sinfonietta – The Wayfarer', 'Northern Lights', 'Imperium' and 'Macbeth'.
---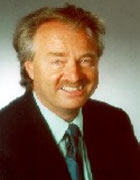 Contest Performance of the Year
And the 2007 winner is…

Brass Band Oberosterreich
Conductor: Hannes Buchegger
Titan's Progress (Herrmann Pallhuber)
European Brass Band Championships – Own Choice Section
The closest of all the categories this year (over 70 bands had a mention in some shape or another) and it eventually came down between a battle of three bands with the Austrians electrifying performance at Birmingham just getting the nod.
They polled 21% of the votes cast with Grimethorpe's National win at London gaining 20% and their English National win at Preston gaining 17%. Close behind them came Cory's 'Visions of Gerontius' with 15%.
There were plenty of votes too for Fodens 'Contest Music' at the Europeans as well as their 'In Memoriam RK' at Cambridge. So too Brass Band Willebroek on the set work at the Europeans, Cory on the same piece, Brass Band 13 Etoiles own choice 'Beyond the Horizon' on the same weekend, Brighouse at Brass in Concert and at Bradford, Stavanger on 'Vienna Nights' in Bergen, Brisbane on 'Music of the Spheres' at the New Zealand Championships and many more.