2007 4BR Awards - 4BR Band of the Year
27-Dec-2007
Who are the players (and conductors) who we have chosen as the 4BR Band of the Year for 2007? Some great performers from all around the world have made it into our band for us, but do you agree with our choices?
---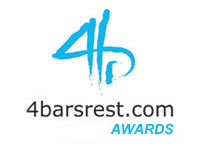 It is said that truly great players have the ability to sound as such in any band that they play for. If that's the case, then playing for the 4BR Band of the Year is a doozie.
The criteria for inclusion is simple – just read the above paragraph; so it is not a question of who are simply the best players in the world (that would be a bit of a pointless cherry picking exercise), it is a question of those who have performed at the very top of their form during the past twelve months and have made a real lasting impression on us by doing so.
We think we have made a pretty good selection of players from all around the world (we have been to contests in the UK, Europe, North America and New Zealand this year) and although not everyone will agree with our choices (that's for sure) we believe they make a pretty formidable line up and we hope they give a bit of festive cheer to those included, although it was an immensely difficult task in picking just 25 players and four percussionists – as always we could have made up two or three bands without any problems.

As always, certain players have stood out amongst their contemporaries in 2007, and 4BR has usually been there to hear most of them play on the biggest stages of all.
From Wigan to Wellington, Birmingham to Bergen, these are the players who we think deserve that little bit of extra recognition for their efforts.
After we made our choices we had the problem of what to do with the band we chose, and we came up with the idea of an entertainment concert so that just about every player could showcase their talents and show the world why they were chosen, as well as play a couple of real hard old test pieces too. .
These are the choices:
---
Conductors:

Allan Withington

The 4BR Conductor of the Year 2007 and as classy the classiest of acts as you are ever to find in the banding world.
In 2007 he was simply the best in the business. Grimethorpe have a conductor who can now bring them the type of contesting success they have craved for so long.

The best brass band conductor around for the last couple of years without a doubt.


Richard Evans

Allan Withington will take the first half of our concert as we hope the band will play a couple of test pieces, whilst the second half will belong to Tricky Dicky.
This year he was also on inspired form – and not just on the entertainment stage either.

He was at times inspired during the year – and not just at Brass in Concert either, as his work with YBS in particular showed his passion for doing a difficult job as yet is unsated.
---
The Cornet Section:

There were plenty of fine performers to choose from here this year, as is always the case it seems, but we have plumbed for the players who once again revealed their class, even if they were not always part of a winning band.

As always with the 4BR Band, the cornet players can interchange and move up and down the ranks – they are all that good. As the 4BR band has the same ethos as rugby's 'Barbarians' we have also allowed ourselves to pick one cornet player not yet 'capped' so to speak at the very highest level, but on the form shown in the past twelve months we are sure will be a leading light in future years.
Principal Cornet:
Roger Webster
Grimethorpe Colliery

Still 'The Man'. It's hard to think of a time when you didn't hear Roger Webster not play absolutely brilliantly, and in 2007 he stamped his musical authority on every performance he participated in – from the Nationals and the Proms to CD recordings and concert stages the length and breadth of the country.
There is such maturity and presence about his playing now that his playing has become almost iconic.

Hans Gansch
Brass Band Oberosterreich
The 4BR Player of the Year and a phenomenon.

You just sit back and listen to him play and you come to the understanding that some people are just blessed with a special talent whilst others, however hard they try, are not.
His entrance onto the stage at Brass in Concert was of a man who knew that he was there to showcase just how brilliant he was as a player – and he did it in spades.

Richard Marshall
Black Dyke

Form is temporary - class is permanent. There was blip at the Nationals for sure, but so what?
All year he has played at an amazing level of consistency and true brilliance and his CD recording 'Eminence' confirmed his position as one of the very best cornet players of his, or any other generation. That's the all important difference.

Mark Wilkinson
Fodens Richardson

The most consistent and reliable principal cornet player in the business? That would seem to be a slightly unfair title to give to a wonderful exponent of his craft – especially in 2007.
There was so much more to his playing than mere safety during the year and he was the cornerstone of Fodens continued contesting renaissance. It was a given that he would produce the goods time and time again, even under the greatest of pressure – and he did.

Kirsty Abbotts
Carlton Main Frickley Colliery

A fabulous player who once again showed just why she is so respected by her peers in 2007.
When the limelight shines directly on her she almost glows in her musical luminosity, whilst she is never afraid to get her hands dirty so to speak in the note shovelling department too with the rest of the cornet section. At the Scottish Open in particular this year she was simply a class above the rest.

Ian Williams
Cory Band

Like Mark Wilkinson at Fodens, Ian Williams has been the cornerstone of Cory's high class performances for well over a decade now, and he continues to show no sign that his immensely impressive powers are on the wane.
In 2007 he once again led from the front – most succinctly at the British Open and at the Europeans where he was the pick of the principal cornet players. There are many years more to come we hope.

Odin Hagan
Stavanger
A deeply impressive performer every time we heard him play in 2007. In Bergen at the Nationals he was tiptop and he continued in that vein right through the year.
A player of frightening technique and as secure as a Norwegian oilrig in a storm, he was a performer of the highest class during 2007.

Alexandra Kerwin
YBS
An immensely talented performer who could have taken the easy option and joined just about any band in the land on her return to the UK from New Zealand.
Instead she opted for YBS – not an easy option given the circumstances, but one that has since proved to be inspired. Leading from the front she has produced performances that have lifted her fellow inexperienced players to follow her lead. Only the very best players can do that.

Joe Murray
Sellers International Youth Band
It's all about making a real impression – that's why this talented young man has made it into our band this year.
There was something about his playing all year – from his performances with Sellers Youth at Action Research, Tameside all the way through to Pontins and with Grimethorpe when he was featured in small but immensely impressive cameo roles. A performer with a very big future ahead of himself.
---
Soprano Cornet:

A very difficult job to select the one person to fill the soprano cornet place in the 2007 band, after a number of players throughout the banding world put in quite startling performances on the contest, concert and recording stages.

We may have lost perhaps the greatest ever soprano player to retirement, but his place will surely be filled by any number of worthy successors including the one we opted for this year.

Kevin Crockford
Grimethorpe Colliery
For the second year in a row Kevin Crockford has been the very best soprano player in the business.
As thrilling and he was sublime at times throughout the year, his performance at the Proms in particular brought prolonged and heart felt applause from the usually sniffily pompous 'Promenaders' that they usually reserve for a opera diva or Russian pianist.
Magnificent playing from the 1st January to the 31st December.
---
Flugel Horn:

Just as with the other specialised position of soprano cornet, the standard of flugel horn playing was at times also of the highest class in 2007, although on other occasions there were times when you yearned to hear a true brass band flugel performer and not a trumpet/cornet player doing a cut and paste job.

Helen Fox
Fodens Richardson

Class. Not the greatest year on the contesting front for any flugel horn player to shine, but even when there was just a soupcon of limelight Helen Fox shone like a true performing star.
Solid and secure of course, but so musical and possessing a true flugel horn sound too, we didn't hear her put a foot wrong all year.
---
Horn Section:

Always a difficult task to select the three horn players to take their place in the 4BR Band, but in 2007, it was an instrument that did have a greater deal of limelight thrust upon it that of late, and the top players showed just how good they were.

The three we picked showed immense style in their playing to go with their undoubted technical security and impressive tone – and no sign of nerves either when out under the spotlight.

Owen Farr
Cory

Without doubt the Welshman is now the leading exponent of his craft in the banding world. 2007 saw him perform with such authority and presence wherever he went – contests, concerts and recordings.
Faultless to a tee in just about everything he did, he was on superb form during the past 12 months and we suspect there is more to come in future years too.

Vicky Reynolds
PolySteel

An immensely impressive talent who has fast developed into one of the best young performers in the business.
Outstanding ensemble performances on the contest stage in particular, especially at the Regionals and at Preston she has also started to deliver with maturity as a soloist too.

Kate Eggleshaw
YBS
Another immensely talented young lady who has made remarkable progress as both an ensemble and solo player during the past twelve months or so.
Each time we heard here during the past year she has never been anything less than impressive, assured and very musical.
---
Euphonium Section:

A bit of an easy choice to make this year as we felt there were two players who stood head and shoulders above the rest in 2007.

That said, there were fine contributions from others too, but the standard of euphonium playing at the top most level is now so high that you have to be a world class performer to even get a look in.
Michael Dodd
Grimethorpe Colliery
There is so much more to being a truly top class euphonium player than just being able to play a thousand notes a minute and indulge in cheap pyrotechnics like a performing musical seal.

This guy is living proof that musicality is the essence of quality. Beautifully understated performances all year showcased a truly talented performer at the very top of his game. A pleasure to listen to all year in fact.

David Childs
Cory

It is sometimes difficult to appreciate just how good a player this bloke is.
He can of course do all the tricks (and more) than a euphonium version of David Blaine, but in the past 12 months there has been a deep rooted sense of maturity about his performances that has placed him on a pedestal few will ever inhabit.
---
Baritone Section:

This has given us the odd problem over the years, as the usually unsung heroes of the baritone ranks have started to come to the fore more and more with some virtuoso performances.
The usual names started being mentioned in the 4BR discussion, however in a pretty good year for the instrument it was nice to see many performers take the spotlight too, but only two could make it, and we think our pair were on pretty red hot form all year.
Katrina Marzella
Leyland

What a player. Just when you thought she couldn't have played any better than she did in 2006 she just goes and does just that in 2007.
The complete exponent of her craft – fantastic technique, awesome sound and a wonderful sense of musicality to boot.

Anne Crookston
Whitburn
If you were looking for the most consistent top class baritone player of the year then this was the performer for you.
The reason why Whitburn had such a fine year was down in no small part to the security and musicality of their solo baritone player who didn't put a foot wrong wherever she went. Right at the centre of the band was a player who led by example – and others followed as a result.
---
Trombone Section:

The trombones of the banding world were tested very much this year, and for the most part they responded brilliantly. So many fantastic performers at the highest level that it was an almost impossible task for us to just pick three this year – it could have been 33 or more.

The were many who performed admirably this year, and at any other time they would have walked into the 4BR Band, but the three we chose, we felt were simply outstanding.
David Bremner
Dalewool Auckland Brass/Fodens Richardson

We've waxed lyrical; about this player before and he made our 4BR Band in 2005. We've heard him again this year and once again he has been immensely impressive – not surprising since he is now the top bone at the NZ Symphony Orchestra.
Came to our shores and did a spot of depping with Fodens at the Nationals where he was perhaps the best of the day – just to underline his class.

Richard Brown
Grimethorpe Colliery
In a band where the stars have a real high profile, Richard Brown went about his business with cool and very clam musical authority all year.
Nothing fazed him and as a result he delivered high class playing for listeners to enjoy (and for his band to benefit from) on the contest, concert and recording platform.

Camilla Søderstrøm Tveit
Manger Musikklag

For the second time Miss Tveit makes it into the 4BR band after producing some wonderfully authentic bass trombone playing throughout the past year.
It's the blended richness of ensemble sound allied to the ability to cut through the miasma just when required that marked her out once more both as a fine section player and a very talented solo performer.
---
Bass Section:

And so to the leviathans of the deep. It does take a while to really become a master of the dark arts of tuba playing, and in recent years too many players have opted for just playing as loud as possible and thinking they are slightly rotund euphonium players in disguise. That's great if you can actually play like that – but to be honest not many can. Our four though are true exponents of foundation building – and they can all play the fancy stuff too, and this year they stood out for us with their quality.
Les Neish
Fodens Richardson
Underlined his quality all year round, be it as one of the most accomplished section leaders or as a rare solo talent.
The world's his oyster and it seems that he is now making a real career for himself away from the confines of the brass band. He (as well as the Fodens bass team) was on top class form all year.

Ben Thomson
Sellers International
There seems to be a whole new generation of tuba players who are sprouting through now that it's hard to believe that Ben Thomson is still a very young man with a massive future ahead of him.
As a soloist he is delivering performances not only of technical brilliance but also of musical maturity. As an ensemble performer he has an old head on his shoulders that stood him out every time we heard him play during the past year.

Philip Johnston
New Zealand Community Trusts Woolston Brass

We once said that he is touched by a very strange genius indeed. Too right he is.
Heard him once more in New Zealand where he won the Champion of Champions solo title with playing a top line orchestral cellist would have been proud of. He can of course whack it out and plumb the depths, but his solo playing is like watching a hippopotamus in ballet shoes – surreal but strangely beautiful.

Dean Morley
Grimethorpe Colliery

Deano has been an almost permanent fixture on the BB bass team for 4BR year after year and the reason is simple – no one does it better.
Once more he provided his band with foundations you could have built the Empire State Building on – the man is almost freakish in his capacity to provide depth and resonance to a bands sound. Now off to Oz – what a loss to Grimey, beer sales and Indian restaurants in the UK he is….
---
Percussion Section:

Who then did we pick to provide the interest at the back of the band? There are so many fine percussion players out there at the moment that any one in a thousand could have had a place in here without much debate. Still we had to pick four, and the four we went for were as follows:

Mark Landon
Fodens Richardson
If you need an all rounder then this is the man you need at the back of the band. Has such a lovely sense of musicality about his playing too – subtle, detailed and very precise. He has become one of the most important members of the Fodens Band in a very short space of time and recognised as one of the best young talents around – on any instrument.

Lee Skipsey
Black Dyke
All bands need an authentic 'kit man' – someone who knows intuitively how to play with style and precision, from a Rimmer march to a Paso Doble. He is also one of a very few players we have heard who can really play all the subtle forms of the jazz idiom too – you don't get to play with James Morrison for instance if you can't, and that says it all.


Dave Danford
Cory
Now starting to make a real impression with his solo as well as ensemble playing, Dave Danford is a gifted exponent of his art. He is also a player who knows just how to measure his playing too – bringing colour and texture to the ensemble as well as giving the MD the option of another genuine solo voice.

Steve Jones
PolySteel
All percussion teams need a 'gaffer' – the bloke who organises the exotic ephemera and makes sure his team of players are kept happy whilst also playing his part to the full too.

PolySteel have long had a percussion unit ever bit as good as anyone in the country and it is due mainly to this very talented bloke.