2008 All England Masters International Contest - Introduction and prediction
22-May-2008
This weekend sees bands from all over the world converge on a tight corner of Cambridge to see who will become the Masters International Champions.
---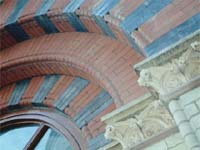 From the sublime to the ridiculous – or shouldn't that be the other way around.

From the neon lit splendour of Blackpool and it various delights to the dreaming spires and Habitat inspired tastefulness of Cambridge in just over 14 days. They say a week is a long time in politics, but a fortnight is one heck of a short time in brass band contest preparation – for journalists and players alike.
Caravan of hopefulness

The banding caravan of contesting hopefulness pitches up once again in this university city, although there won't be the 60 bands or so decamping on the Corn Exchange and the Red Cow pub next door, looking for contesting glory and cheap beer.
There will however be a hefty influx of linguistic mayhem as nations as far afield as Wales, Scotland, Netherlands, Switzerland, Ireland, France and even the West of England and Yorkshire come together in the universal language of mutual music making and beer ordering.
Ever since the Masters opened the door to bands from outside perfidious Albion things have changed here a great deal – although the weather remains stubbornly British – invariably wet and cold.
Disappointment

Although there is disappointment that Brass Band Willebroek have dropped out due to many of their players being involved with their professional bands, there will surely be the added bonus this year of seeing what the French make of pie and chips and a pint of mild as a post contest meal before the trip home.
This year, eight of the competitors also come to the contest on the back of competing at the Spring Festival – although for BTM they won't mind as they won't have to return there for at least another two years.
It means that close to half the field of 21 bands will have spent the past two weeks trying to catch up on lost preparation time as their rivals have been able to concentrate on this contest and the very tricky test piece, Martin Ellerby's 'Malcolm Arnold Variations'.
And those bands will have needed every bit of that time too, as this is a work that will certainly separate the best from the rest, even if it has received a rather cool reception so far from the vast majority of the bands we have spoken to.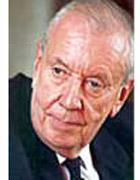 Fruity old card

The old boy may have been a bit of a fruity old card in his time, and Martin Ellerby has certainly concentrated on his less dubious activities and aspects of his personality in his affectionate musical portrait, but you sense in the 20 variations and finale he would have found much to enjoy.
Don't know so much about the top cornet sections and soprano players though, who will be looking forward to having a quiet few weeks off to allow their battered lips to recover after this one.
As for the competing bands?
Blackpool 8

The 'Blackpool 8' of Aveley & Newham, BTM, Redbridge, Reg Vardy, Tredegar, Virtuosi GUS, Wingates and Jaguar (Coventry) will all have been working their socks off since their appearance at the Winter Gardens.
Raising your game twice in the space of a fortnight is a big ask for anyone (even those who did well there) and it would perhaps be a major surprise if the eventual winner this year came from that octet – although a couple could well feature in the prizes.
BTM will of course be on cloud nine after their qualification to the British Open and will surely be firing on all cylinders despite the obvious after effects of some splendid celebrations, whilst Tredegar, will be confident of maintaining their impressive 2008 form too.
Virtuosi GUS and Reg Vardy also showed that they are back to something approaching their best in Blackpool, whilst Wingates will be able to take to the stage with a full compliment of regular players, including the amazing Peter Moore on trombone, the recent winner of the BBC Young Musician of the Year title. No beer induced celebrations for him though as he's only 12 – but what a player to sit back and enjoy.
Aveley & Newham, Redbridge and Jaguar (Coventry) all had decent days at Blackpool and showed further evidence of continued improved form, so it would be foolish to write off their chances.
English contingent

As for the rest of the English contingent, the pre match favourites must surely be the reigning champion Fodens Richardson. They come here on the back of a very nice Whit Friday payday, whilst former champions Fairey and YBS could well be worth a few bob or two if they have used the extra time to fine tune their preparations. Both had a decent day out on Whit Friday too, so they shouldn't be short of confidence.
Three bands that should quietly fancy their chances could well be 2006 champion Rothwell Temperance, Hepworth (Cookson Homes) and PolySteel. All three enjoy it here and the trio have more than enough talent in the ranks and enough time to hone their preparation. Much could depend on their MDs then to push right towards the sharp end come the announcement of the results.
Desford are always a very interesting outfit to listen out for of course, and are on good form so far in 2008, whilst Carlton Main could be a real dark horse after a fine performance here last year and a great start to the season by already claiming a National finals berth.
Foreign Brits

As for the 'foreign' Brits so to speak, Scottish Co-op come determined to put the disappointments of the last couple of months behind them and register a third consecutive top six place here (they won here as recently as 2005) and its great to see 1st Old Boys once more make the trip over to test themselves against a high class field. They have certainly become a better band for the experience.
Euro challengers

As for the bands that have come from the east via the Channel Tunnel or Gatwick airport, there will be keen ears trained on the Swiss of Brass Band Treize Etoiles for certain. On their day they have proven to be a match for just about any band and could well be the strongest European based contenders on the weekend.
Soli Brass has enjoyed it trip here in the past too and is a rapidly improving outfit, whilst it is particularly pleasing to see the French of Brass Band Aeolus return to a major contest once more. The French banding scene is really beginning to take off now and Aeolus are the standard bearers who have shown at the European championships that they are a band to treat with real respect on the contest stage.
Prediction?

As for potential winners – a difficult one this to call.
Fodens should be the band to beat if they play to form once again, but behind them it could develop into a real scrap between the likes of Treize Etoile, Rothwell, Hepworth, PolySteel and Carlton Main, with Virtuosi GUS, Fairey and YBS hot on their heels.

4BR Prediction:
1. Fodens Richardson
2. Brass Band Treize Etoiles
3. Carlton Main
4. Rothwell Temperance
5. PolySteel
6. Hepworth (Cookson Homes)
Dark Horse: YBS