2008 4BR Awards - Contest Performance of the Year
17-Dec-2008
Here is a real tricky one for you to vote on. What was the very best contest performance you heard during 2008 - and we don't just mean one that took the winners prize either.
---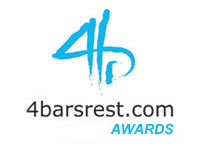 There are literally hundreds to choose from for you here isn't there?
Any winning performance - be it in the Fourth Section or Championship level deserves a mention, as well as those performances where the players and especially the audiences thought thrilled the pants off them, but didn't get even a mention from the adjudicators.
This could have been an endless list, but we narrowed out choices down to the five: 'Dreams' - Brass Band Oberosterreich at the European Championships own choice contest; Peter Moore – BBC Young Musician of the Year; 'Brass Blot' – Cory at European Championships – set work; 'Riffs and Interludes' – Eikanger Bjorsvik – Norwegian National Championship; 'Infinity' – Grimethorpe – English National Championship.
All brilliant in their own way – although not all winners in the opinion of the adjudicators.

We would add that we could have easily replaced all five with some or all of the following, though in no particular order – Black Dyke at Bradford and London; Fodens at the British Open and Cambridge; Leyland at the Grand Shield; EYMS at the Senior Cup; Beaumaris at the First Section Finals; Sovereign and Oldham (Lees) at Pontins; Glen Van Looy at the British Open Solo Championship; Carnoustie and District Youth, Loanhead Brass Roots and Dalkeith & Monktonhall at Scottish Youth Championships; Stavager on set work at Norwegian Nationals; Cory, Whitburn and Fairey at Brass in Concert; Tredegar and Newbridge (Celynen) at Swansea; Skelmanthorpe at Bradford and Butlins and so on and so on…

Again there so many to chose from, so give it some thought and see what you come up with…
---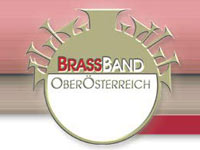 Brass Band Oberosterreich
Conductor: Hannes Buchegger
Dreams (Bertrand Moren)
European Championship – Set Work
Don't take our word for it – buy the 2008 European Championship DVD or CD and listen for yourselves.
This was a monumental performance. OK – it wasn't your traditional brass band playing by any means, but it was still phenomenal stuff nonetheless, with techncial brilliance allied to sublime musicality.
Even the most hardened critics in audience were standing on their feet at the end, yet the three men in the box (King, Larsen and Roost) thought it worthy of just 10th place.
It was a decision that stank like a three day old herring in Stavanger fish market.
---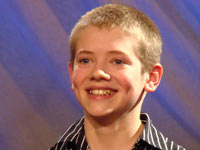 Peter Moore
BBC Young Musician of the Year
Cardiff
Not just the one performance – but all of them as the trombonist simply wiped the floor with the opposition at the BBC competition in Cardiff.
For all the precocious talent of the contenders none could match the maturity of the 12 year old from the Wingates Band.
It was simply breathtaking to hear such playing from someone so young.
---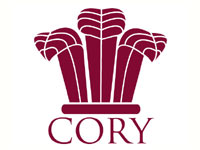 Cory
Conductor: Dr Robert Childs
Brass Blot (Hakon Berge)
European Championship – Set Work
If Cory were to finally win the European title after 28 years of hurt then they knew they had to produce at least one performance of their life – and that is just what they did on 'Brass Blot' in Stavanger.
Drawn 10 out of the 11 contenders on the Friday they simply delivered something quite exceptional – it was technically nigh on perfect, musically inspired.
It was in a different league to anything else on the day and perhaps the finest contest performance yet given by Bob Childs and his band. .
---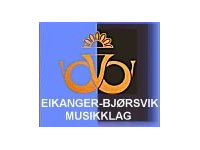 Eikanger Bjorsvik
Conductor: Dr Nicholas Childs
Riffs & Interludes (Torstein Aagaard-Nilsen)
Norwegian National Championship – Own Choice
No other band in the world can play the works of Torstein Aagaard-Nilsen like Eikanger – and on this piece in particualr, its an almost symbiotic musical relationship.
At Bergen under Dr Nicholas Childs they delivered it once again with such purpose and authority, such understanding and with such deep seated emotion that by its final chord you were left in no doubt that not only had you heard a winning performance, but one that would stand the test of time.
Perhaps they lost the two points out of 100 for the choice of the MDs tie – for everything else was perfect.
---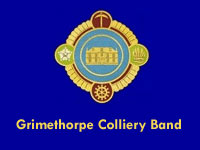 Grimethorpe Colliery
Conductor: Allan Withington
English National Championship
Not the greatest test piece you have ever heard perhaps, but maybe one of the most complete contesting performances instead.
This was Grimethorpe at their belligerent best – a band intent on stamping their authority and mastery over their rivals from the word go. Allan Withington moulded the piece to the bands strengths perfectly, and with the likes of Kevin Crockford and Roger Wester on inspired form, it all fell into place with an almost predictable degree of certainty.
It was a reminder that on their day Grimethorpe can put clear blue water between themselves and the rest of their rivals with chilling expertise.