2008 4BR Awards - Test Piece of the Year
17-Dec-2008
What was the best piece any band performed during 2008 then? Lots of stuff played - some great, some good, some not worthy of a mention maybe?
---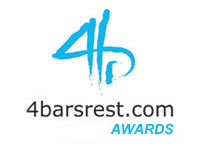 As always there was a fine selection of something old, something new, something borrowed and something…well not quite blue, but you get the drift.
We do point out that we can only select in the category those pieces that have been chosen as set works first, then subsequently as own choice selections at contests in the past 12 months.
There was an eclectic selection to choose from – right from the Championship Section down to the Fourth and Youth Sections, and it is nice to report that there seems to be more original works surfacing for our major contests throughout Europe than for some time.
Still, plenty for the bands and their Musical Directors to get their teeth into this year, with these five sticking in the minds for us: 'An Elgar Portriat' – Dan Price; 'Brass Blot' - Hakon Berge; 'Festival Music' – Eric Ball; 'Rococo Variations' – Edward Gregson; 'The Dark Side of the Moon' – Paul Lovatt-Cooper
There were plenty of others to take into consideration as well for our nominations, such as 'Titan's Progress'; 'Odin'; 'Concerto Grosso'; 'St Magnus'; 'Cloudcatcher Fells'; 'Swedish Festival Music'; 'Elgar Variations'; 'Malcolm Arnold Variations'; 'Music for Battle Creek'; Sinfonietta – The Wayfarer'; 'Concertino for Brass Band'; 'Infinity'; 'Vienna Nights'; 'Epic Symphony'; 'James Cook – Circumnavigator'; 'Four Cities Symphony' and many more…
---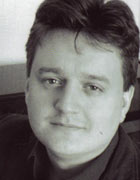 An Elgar Portrait – Dan Price
All you want from a lower section test piece.
Musical, witty, lyrical, challenging, balanced, transparent… The list goes on and on about the virtues of this cracking piece from a very gifted composer. There was something for everyone to enjoy in 'An Elgar Portrait' – especially young players.
It was Elgar not quite as we would know him from the back of a £20 note, but one who had been slipped a Mickey-Finn in his sherry and was having a night out with the lads. Great stuff.
---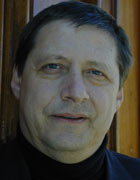 Brass Blot – Hakon Berge
Everything and more of what we have come to expect from a set work for the European Brass Band Championships.
Challenging, modern, distinctive and original – even the title had people trying out their linguistic skills in Stavanger earlier in the year.
In the end it was a superb piece – subtle yet colourful, oblique yet strangely familiar. It took some playing, and the very best bands did that and more on a piece that allowed the MDs free rein to explore texture, balance, timbre, and style. A classic in the making.
---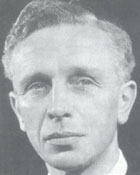 Festival Music – Eric Ball
A classic already made.
Perhaps Eric Ball's finest technical achievement – a work of true Mozartian beauty and craftsmanship – and still as difficult to play as any modern test piece in the world.
Everything done with exquisite taste and understanding – something the vast majority of MDs lacked in conducting the piece around the country at the Regionals this year.
A timely reminder of just how far Championship banding has actually progressed in the last 50 years.
---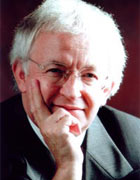 Rococo Variations – Edward Gregson
A magnificent return to the contesting world for Edward Gregson with a composition that was simply, 'proper music'.
The maturity of the writing, the breadth of thought, the complete understanding of the musical template required to challenge the musicality of the very best bands and conductors in the land was a stunning achievement. There was nothing artifical or contrived about the work in any way shape or form.
The British Open needed a piece like this - in fact, the whole of the brass band movement needed a piece like this. We have much to be thankful for from the Professor.
---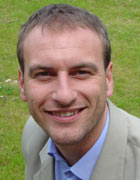 The Dark Side of the Moon – Paul Lovatt-Cooper
Popularity can breed contempt, but why worry if we can continue to enjoy works of such vibrancy from PLC for years to come.
It is hard to think of a test piece that players, conductors and audiences alike enjoyed so much this year, a work of Hollywood filmatic inspiration, so cleverly and intelligently transposed to the brass band medium.
It's a rare old gift to be able to produce pieces such as this. You may get the occassional sneer but just about everyone has at least one PLC work in their band library cupboard or CD collection. That tells you a great, great deal.