2008 4BR Awards - Lower Section Band of the Year
17-Dec-2008
Who was the best Lower Section/Youth Band in 2008 then? Some quite brilliant achievements during the past 12 months from lots of bands, so if you think your band were the best, then get voting.

---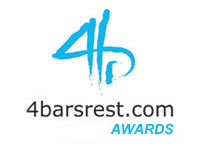 This should in no way be seen as a lesser award than the 'Band of the Year' title, as those who perform below Championship level put in every bit as much effort as the ones who tend to get the glory and extended coverage for their achievements at the major contests.
Once more in 2008, this has been a very difficult category to agree upon our nominations, as the triumph of trying to keep a non sponsored band going in the lower sections and youth arena deserves an award in itself.
Plenty to choose from as both Lower Section and Youth Bands come into this category, but we went for a five of, Carnoustie District and Youth; Haslingden & Helmshore; Point of Ayr; Skelmanthorpe and Smithills Schools Senior Band.
That said we could have had a choice of literally hundreds of others with the likes of Greater Gwent, Brass Band Heist (Belgium); West Lothian, Uppermill; Oldham (Lees); Beaumaris; Timperley; Strata Brass; Lostock Hall; Ashton under Lyne; Camborne Youth; City of Cardiff (Mellingriffith); 3BA (Germany); Rainford; Rochdale Borough Youth; Youth Brass 2000; Wardle High; Sellers International Youth; Loanhed Brass Roots; Fred Longworth High School; Hampshire Youth; Brass Band Frener Reiffer Pfeffersberg (Italy); Oslo Brass Band; Wellington (Telford) and countless others who had quite brilliant years.
Please, remember these are just our nominations, so if you think your band had a great year, make sure you stick in your vote. We have not left out any band deliberately and we tried to cover as many bands as possible.
---
Carnoustie and District Youth
The Scots are coming and leading the pack is this quite remarkable outfit from an area more famous until now for its golf course.
We heared them first at the National Youth Championships in Manchester where they picked up a Gold Award in the Community Section. There they were impressive enough, but come the Scottish Youth Championships in Perth they were simply stunning.
Not content with playing a demanding programme the once in the Senior Section (which adjudicator Lynda Nicholson said was worthy of a platinum award), they returned 20 or so minutes later and did it all again in the Premier Section. What a band in the making.
---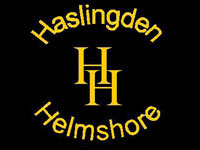 Haslingden & Helmshore
What a fantastic year for the band from the North West area.
Not only did they win over £4,800 in prize money during the season (to place them 9th in the overall 4BR Money List) they did it by producing a host of excellent performances under the baton of MD David Holland - from Skegness to Prestatyn and all stops in between.
Those victories at Butlins and Pontins bookended a year of fine achievement in the Second Section, and they will be making the move into the First Section in 2009 knowing that they should be confident of carrying on where they left off in 2008.
---
Point of Ayr
A quite remarkable return from the doorstep of banding oblivion for the band from North Wales.
The former Welsh Champion returned to the contesting fold in March after seven years in the wilderness. Former players rallied to the cause, and despite the more obvious signs of age (they were called Point of No Hair by one wag) they rolled back the years with some super performances – especially at Harrogate where they were the only band to master a terribly difficult test piece to take the Second Section title in style.
They have had the odd up and down of course, but with £3,500 won during the past 12 months, the future once again looks bright.
---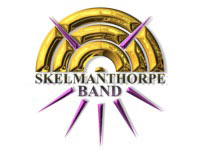 Skelmanthorpe
Another excellent year for the Yorkshire First Section band, who can now look forward to promotion to the Championship Section knowing that they are as well prepared for the challenge as anyone.
2008 saw them produce a number of performances under John Roberts that showed that the step up won't be as daunting as they may have originally thought, with the win at Bradford on 'James Cook' perhaps the best performance we heard of it from any band at the Regionals this year.
Elsewhere they retained their Butlins title with something to spare and produced fine shows at Harrogate and Pontins too. 2009 can't come quick enough.
---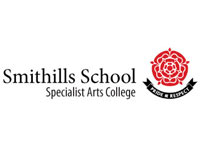 Smithills Schools Senior Band
A quite remarkable band that continues to reinvigorate itself year in year out under the baton of MD Chris Wormald.
This year they enjoyed success at the National Youth Championships, the French Open and the National Festival of Music For Youth, as well as producing a fine performance at the Tameside Youth Contest. All this for a band with an average age of 13.8!
In addition, they also raised over £16,000 for charity, gave a host of concerts and continued to keep their connections in the rarefied world of television entertainment too. You wonder how they have any time for any homework…