2008 4BR Awards - Solo CD of the Year
17-Dec-2008
Some of the very best performers in the movement have released CDs this year although not a bumper year in terms of number. All have been of fine quality though so its going to be a pretty difficult choice for you to make.


---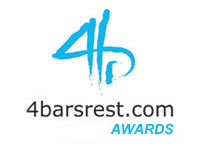 It's been a pretty decent year for solo CD releases and there have been an eclectic selection to choose from of high quality productions. Some exceptional solo performers have put their reputations on the line and to be fair all of them come up trumps.
Repertoire has also been varied and it was nice to hear that many of the players were looking to perform new original works.
We have only include those recordings we have reviewed on the 4BR site during the past 12 months regardless of when they were actually recorded.
Our selection for nomination are as follows: 'Audacious' – Steven Mead; 'Basso Bravissimo!' – Steve Sykes; 'Brass and Wines' – Steven Mead; 'Houlding his own' – Chris Houlding and 'Katrina' – Katrina Marzella; ;
There were plenty others too in what turned out to be a busy year, with execllent releases from the likes of David Childs ('Celtic Charm'), Brett Baker ('Shout' and 'World of the Trombone – Vol 1'), Michael Howley ('Life of a Dream'), Tormod Flaten ('From the Deep'), Joe Cook ('Debut'), Les Neish ('Badinage') and Russell Gray (Arban – Vol 2') to name but a few.
---

Audacious
Steven Mead
Accompanied by Tomoko Sawano
Bocchino Recordings: BOCC110
Total Playing Time: 84. 54
Steven Mead once again explored the outer limits of the euphonium repertoire with this enjoyable and interesting recital release.
The pieces asked a great deal of a consummate performer and his accompanist, but they were answered with a sure fire musicality that left you with a glow of musical satisfaction for taking the time to listen.
http://www.4barsrest.com/reviews/cds/cd371.asp
---

Basso Bravissimo!
Steve Sykes (tuba)
Brass Band de Bazuin Oenkerk
The Royal Norwegian Navy Band
Conductor: Nigel Boddice
Richard Phillips (piano)
Egon: SFZ 138 CD
Total playing time: 61.47 mins
Steve Sykes on imperious form showcasing his amazing talents.
There was something for everyone here, from the serious to the lighthearted with plenty of tuba technical brilliance to take the breath away too. What a performer.
http://www.4barsrest.com/reviews/cds/cd377.asp
---

Brass and Wines
Steven Mead
Spanish Brass Luur Metalls
Bocchino Recordings: BOCC113
Total Playing Time: 64.13
Special commissioned solos from leading Spanish composers and arrangements, including the stunning finale of the Tchaikovsky Violin Concerto, a Queen rock number, Variations on Twinkle Twinkle Little Star, a Telemann Concerto and a lot more!
Spanish Brass, the most sought after brass quintet in Europe teamed up with Steve for an album that was sure to attract attention – it did.
http://www.4barsrest.com/reviews/cds/cd402.asp
---

Houlding his own
Chris Houlding
Accompanist: Ian Buckle
Specialist Recording Company Recordings: SRC143
Total Playing Time: 57.40
A serious musician playing serious music with the stamp of assured class.
Chris Houlding displayed all the virtues of top class orchestral trombone playing with a sense of relaxed musicality that comes with years of experience at the highest level and an innate sense of musicianship. The lad can play.
http://www.4barsrest.com/reviews/cds/cd375.asp
---

Katrina
Katrina Marzella
Accompanied by Leyland Band, John Wilson (piano)
Conductors: Russell Gray, Jason Katsikaris
Egon Recordings: CD SFZ144
Total Playing Time: 65.22
A superb debut release from the first lady of the baritone.
Katrina Marzella could very well be the player that puts the much maligned instrument back on the musical map - especially with such performances of vibrancy and lyricism. A technique as good as any euph player and a sound like liquid gold. Sit back and enjoy – we did.

http://www.4barsrest.com/reviews/cds/cd403.asp