2008 4BR Awards - CD/DVD of the Year
17-Dec-2008
There have been some fine recordings released by numerous bands during the past 12 months, but which one did you think was the best of the lot. There was plenty to choose from.
---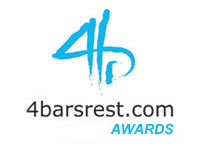 Amid reports that sales of brass band CDs are not what they used to be, it is strange then that 4BR reviewed close on 60 new releases in 2008.
Some were great, some truly memorable in fact, some that tickled the fancy and others that did what they said on the tin. A few were turkeys.
Overall the standard of CD releases is now higher than ever – bands are now realising that they need to appeal to a broad sway of potential customers, not just the true brass band afficionado.
Where the bands have done well though, the producers need to catch up – many releases were let down by poor quality post production. Do that and it doesn't matter how good the playing is – people won't buy it.
After a great deal of thought, these are the five we thought were worthy of consideration in 2008. Read the full reviews and see what you think.
Our nominations are: 'Actaeon' – Cory; 'Classical Dyke – Volume 1' – Black Dyke; 'Music for Battle Creek' - Black Dyke; 'New Music for Brass Band' – Fodens and 'Strike up the Band' – SoundInn Brass
No DVD for us this year, as none really caught the imagination and were all a bit predictable in content and scope. Somebody needs to really try something innovative if the DVD is not to become a bit of an artistic wilderness for bands.

There were plenty of others our team did like though from bands in the Championship Section to those in the lower reaches of the contesting pyramid.
So why not have check out 'Bandstand' by Haverhill Silver; 'Walking with Heroes' – Black Dyke; 'Masters of Space and Time' – National Youth Brass Band; '2008 European Championships'; 'Top Brass' – British Army Brass Band; 'Endless Praise' – Kettering Citadel; 'Sanctuary' – Boscombe Citadel; 'The Incredible PolySteel Band' – PolySteel Band or 'In Search of Atlantis' – Freckleton – all cracking releases, and there were plenty more too.
---

Actaeon
Cory Band
Conductor: Dr Robert Childs
Doyen Recordings: CD241
Total Playing Time: 70.33
A superb recording of serious music from Cory - and brought to life with a real appreciation of style, detail, balance, pace and volume.
As a result everything is laid out as it should be, from the terrifying gore fest of Actaeon to the melancholic beauty of Lloyd's Symphony No. 10. The added bonus of works by Downie and Vaughan Williams add to the pleasure.

http://www.4barsrest.com/reviews/cds/cd398.asp
---

Classical Dyke – Volume 1
Black Dyke Band
Conductors: Sir Colin Davis & Dr Nicholas J. Childs
Soloist: Brigit Budge
Doyen Recordings: CD168
Total Playing Time: 67.38
A quite fantastic release. Sir Colin Davis conducts Black Dyke in a truly memorable performance of 'Severn Suite' whist Dr Nicholas Childs fronts them to deliver a quite stunning rendition of 'Enigma' that reeks of class.
All that and more in what was one of the best CDs of 2008.
http://www.4barsrest.com/reviews/cds/cd357.asp
---

New Music for Brass Band
Foden's Richardson Band
New Music for Brass Band
Conductor: Bramwell Tovey
NMC Recordings:
Total Playing Time: 72.54
It's not often that a new CD release warranted the kind of attention that this one did, but then it's not often that a disc as important as this hits the headlines in both the brass band and classical music worlds.
Add together a major record label, a band and conductor in totally inspired form and a programme that is as fascinating as it is absorbing, and the result is very special indeed.
This was unquestionably one of the most important brass band CD releases of 2008.
http://www.4barsrest.com/reviews/cds/cd387.asp
---

Music for Battle Creek
Black Dyke
Conductor: Dr. Nicholas J. Childs
Soloists: Joseph Cook, Brett Baker
Anglo Records: CDAR022-3
Total Playing Time: 70.38
A fine release from Black Dyke and Philip Sparke. The great tunesmith delivers the goods for bands at all levels all over the world – and with this CD we heard why.
The two major test pieces were given fine run outs whilst the two soloists in Brett Baker and Jo Cook were also on excellent form. Add to that a couple of cracking marches, a lovely touch of lyricism and even a tribute to a long dead Norwegian King and you can hear why the Sparke of genius still carries all before him.
http://www.4barsrest.com/reviews/cds/cd356.asp
---
Strike Up the Band
SoundInn Brass
Conductor: Steven Mead
Soloists: Steven Mead, Hans Gansch
Bocchino Recordings: BOCC112
Total Playing Time: Approx 70 mins
SoundInn Brass, Austria, with Steven Mead as conductor and soloist with special guest Hans Gansch, cornet.
Music in big band style, with red hot trumpet playing and improvisations – it all adds up to bags and bags of fun. Nothing more to b said in fact.