2008 4BR Awards - Player of the Year
17-Dec-2008
We have some of the greatest talents in the world within our movement, but whom do you think was the one absolute star of the year?
---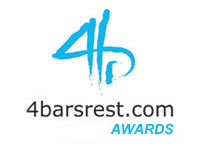 The brass band movement continues to be blessed with a bumper crop of great players.
Later this month we will reveal the 25 players plus percussionists who will be nominated in our 2008 4BR Band of the Year, and to be honest we could have picked two or even three bands as usual.
That said, for this category we had to look at those players we thought made the greatest impression not only on the brass banding scene, but also in developing their profile as performers to the general public in the past twelve months.
It is of course about how they play on the contest, concert and recordings stages, but that isn't everything.
We have therefore plumbed for a selection of Katrina Marzella; Steven Mead; Peter Moore; Les Neish and Glyn Williams
We could have easily though gone for the likes of Kevin Crockford, Jim Gourlay, Glen Van Looy, Paul Duffy, David Childs, David Thornton, Mark Wilkinson, Phi Johnston, Owen Farr, Michael Howley, Brett Baker, Dewi Grifiths, Joe Cook, Chris Houlding, Steve Sykes - again the list is almost endless.
---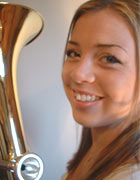 Katrina Marzella
A lady on a mission.
Katrina Marzella continued to delight us with her impeccable performances during 2008 on the contest and concert stage, as well as in the recording studio.
Her fearless playing has once again been a treat this year, from her performance at the RNCM Festival of Brass through the main contests of the season with Leyland to the crowning glory of her debut CD release. Some player, some woman.
---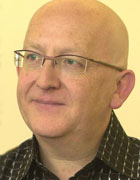 Steven Mead
The Alan Whicker of the brass world.
There can be no other player who is trying to so successfully to reach out to a new audience for brass than Mr Mead.
This year he has once again been on his world travels like a latter day Marco Polo, returning with musical gems and curiosities that invariably take the breath away. The appetite to explore fertile new territory is undiminished, the results this year have been quite outstanding from Austria to Spain, America to the Far East.
---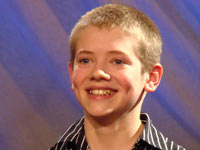 Peter Moore
Those of us lucky enough to hear this young man perform in 2008 will long cherish the memory.
At the BBC Young Musician of the Year in Cardiff he was simply stunning – from the preliminary rounds through to the semi final and then the final at the imposing Wales Millennium Centre, he displayed a remarkable degree of self assuredness to go with his brilliant technique and mature musicality. All this and he was only 12 years of age.
All this and he still had time to play his part with Wingates, kick a football in back garden and remain one of the nicest young lads you would ever like to meet. The world's his oyster.
---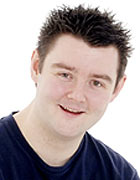 Les Neish
What a remarkable performer – and we are not just talking about his playing here either.
His performances this year have been of the rarest quality, with his appearance at the RNCM Festival of Brass simply stunning. He has been the fulcrum of many of Fodens best contest performances and has revealed himself to be a quite inspirational teacher and flegling adjudicator.
His CD release 'Badinage' was a cracker too.
---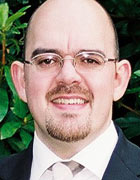 Glyn Williams
The Welshman is back – and back to his very best in 2008.
His performances in winning both the instrumental prizes at the British Open and National Finals (the first time it has ever been achieved) would have been just about enough to get him a mention here, but it was the renewed sense of confident maturity about his playing all year with Fodens that really startled you.
Be it as a stand up soloist (don't forget the singing) or inspired section leader, he was a man reborn. It was a delight to hear.