2008 4BR Awards - Conductor of the Year
17-Dec-2008
Who do you think should gain the accolade as the best stickman (or woman) for 2008. There have been some pretty exciting talents on show on the podium in the past 12 months, but who do you think was the best?
---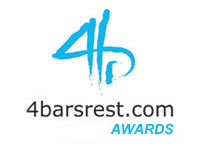 Another difficult choice for you to make here for whom you thought was the top conductor of 2008 - just like the last couple of years in fact.
We have taken into account not only contest performances (and not just those who directed winners either), but also concert performances, radio and CD releases. The bottom line for conductors will always be whether or not they are seen as a winner, but there is more to the art and craft of stick work than that.
Once more the usual names come readily to mind (due mainly to their success it must be said), but there has also been a great number of others worthy of closer inspection.
This year we have gone for a selection of Hannes Buchegger; Robert Childs; Gary Cutt; Alan Widdop and Allan Withington
The list of MDs we could have nominated ourselves was equally as long, with the likes of Nicholas Childs, Jason Katsikaris, Phil Chalk, Mike Fowles, Ian Porthouse, Gwyn Evans, John Collins, Steven Mead, Chris Wormald, Peter Parkes, Dave Holland, Alan Morrison, Nigel Seaman, Eric Langdon, Jim Gourlay, Joe Parisi, Paul Andrews, Stephen Curtis, John Roberts, Howard Taylor and many, many more – the list goes on and on with deserving potential nominees.
---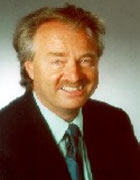 Hannes Buchegger
The real deal. Every time you see the man in action you witness a true world class musician at work.
It does of course help that he has a fine band under his command at Brass Band Oberosterreich, but it is what he gets out of them that makes him such a brilliant conductor.
Once again this year we were lucky to see him in action and hear what magic he can create.
---
Robert Childs
If medals were given out for sheer hard graft and preperation then Dr Childs would be taking to the stage looking like Herman Goering.
Instead 2008 has seen him claim two more campaign gongs to go with his already impressive collection. Now he has the 2008 European Cross and Brass in Concert Medal to pin on his chest – and both were thoroughly well deserved.
Without him Cory wouldn't be half the band they are today – and that tells you everything you need to know.
---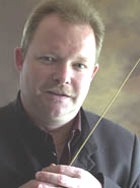 Garry Cutt
Small in stature, huge in talent, Garry Cutt is the Napoleon Boneparte of brass band conducting.
Marshalls his troops with a rare ability to get the most out of them on just about any battlefield you care to mention, and has the happy knack of winning the biggest contests in the banding world.
The Open is his second home – and this year's win was achieved under the most intense emotional pressure. He really is a Cutt above the rest.
---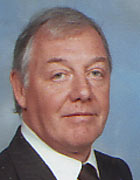 Alan Widdop
If you think conducting a top flight championship band is hard work, then spare a thought for those having to win the prizes at the other end of the contesting spectrum.
Over the past two years Alan Widdop has developed the Uppermill Band into one of the most consistent and successful lower section outfits in the UK. He has experienced highs and lows on the way, but there is no denying that you would be hard pressed to find a better man for the job.
In 2008 he did it again, with wins or near misses at the rate of close on one contest a month. Over £4,000 banked and promotion to boot. You can't ask for anything more from any conductor at any level.
---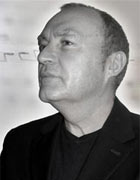 Allan Withington
The double title holder (he has won this award in the past two years) enjoyed another year of immense achievement in 2008 as he zig zagged across the North Sea more often than a Norwegian haddock trawler.
Grimethorpe are a different band under his command – maybe not unbeatable in 2008, but at times simply irresistible. So too Stavanger, with their Brass in Concert appearances one of the musical highlights of the entire year.
He even took time to conduct in Switzerland, carry on playing the trumpet, reveal himself to be a very witty and engaging compere, wear fashionable clothing and still have time to be a thoroughly nice bloke too.