2009 European Brass Band Championships - The Adjudicators
27-Apr-2009
4BR has a look at the six men in the box this year for both the Championship and B Section contests.
---
Set Work and B Section:


Jan Hadermann
Jan Hadermann was born near Antwerp in Belgium in 1952 and was given his first music lessons by his father.
He studied at the Lemmens Institute in Louvain, receiving the Certificate for Composition & Musical Education, including first prize in Theory of Music, Harmony, Counterpoint and Fugue. He also studied at the Royal Antwerp Conservatory of Music as a student of Willem Kersters winning first prize for Composition.
Since 1973 Jan has taught counterpoint, fugue and composition at the Lemmens Institute and until 2002 was teacher of composition at the Royal School for Carillon 'Jef Denijn' in Mechelen. He currently teaches the theory of concert-band conducting at the Royal Antwerp Conservatory of Music
Besides teaching and composing Jan Hadermann is conductor, clinician and member of several jury's, and not only writes for concert bands and brass bands, but also for piano, symphonic orchestra, choir, chamber orchestras as well as electronic music.
His works have been played by ensembles in Belgium and abroad, and have been recorded on CD whilst in 1993, he received the 'Sabamaward' for wind band music.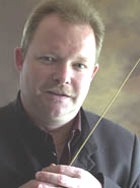 Garry Cutt
Garry Cutt has developed a reputation as one of the banding worlds most successful conductors.
His long term association with the Marple Band resulted in many contest successes, the pinnacle of which was their British Open victory of 1996. This was Garry's second 'Open' title, having won with Kennedy's Swinton Band in1989, when he became the first, and youngest recipient of The Mortimer Maestro Award.
In 1991 he became Musical Director to the Grimethorpe Colliery Band, a position he held for twelve years, during which time the impact of the film "Brassed-Off" resulted in Garry leading them on sell-out tours around the world from New Zealand to New York's Carnegie Hall.
Regarded as the "Kings of Entertainment" together they notched up six victories at Brass in Concert, whilst in 2003, Garry was awarded the Iles Medal by The Worshipful Company of Musicians.
Between 2000-2005 Garry was an Associate Conductor to the National Youth Brass Band of Great Britain working closely with his mentor, Elgar Howarth, and in 2004 he led the Foden's Richardson band to their first British Open success for 40 years – a success repeated in 2008.
He since took up the position of Professional Conductor of the band and in March this year they won their fourth consecutive North West Area Championships. Other titles gained since his appointments with the band are those of All England International Masters champions and English National champions.
He is in demand as a guest conductor and in the past few years has worked in Australia, USA, Japan, Denmark, Norway, Holland and Sweden.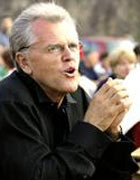 Franz Cibulka
Franz Cibulka was born in Austria 1946, and completed his musical studies in clarinet, composition and orchestral conducting at the University for Music and Performing Arts in Graz.
He served as Professor of Clarinet, Chamber Music and Music Theory at the Johann Joseph Fux Conservatory in Graz until July 2002 when he began working exclusively as a free-lance composer.
His list of compositions includes more than 300 works of the most diverse instrumentation and styles, resulting from his artistic collaboration with various performers.
Franz achieved an international reputation following the performance in 1997 of several of his works at the World Association for Symphonic Bands and Ensembles (WASBE) held in Schladming, Austria, and since that time has been invited to Australia, America, Russia and many European countries as a composer, conductor, performer and lecturer.
---
Own Choice Section: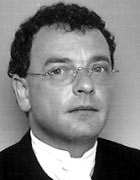 Blaise Heritier
Swiss born Blaise Heritier studied at the Conservatoire of Lausanne where he obtained conductor certificates for Brass Band and Wind Band, before obtaining his professional conductor diploma.
With Jean Bailissat he obtained the superior orchestration diploma and is currently conducting the Ensemble of the Jurassian Brass Ensemble and the Band of the City of Bulle - both of which are classified in the 'Classe Excellence'.
He also conducts the Flying Brass Ensemble and the symphonic choir EVOCA, whilst he has led these ensembles in numerous concert tours of Switzerland as well as in other countries.
Blaise has been President of the Musical Commission of the Swiss Music Association (ASM), responsible for encouraging performances that combine music with different kind of arts.
He is in demand as a conductor and teacher, and devotes much of his time to the arrangement and the orchestration of many classical and contemporary works for different wind instruments and percussion formations.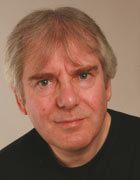 Ray Farr
Ray Farr was educated at the Birmingham School of Music and at the Royal Academy of Music, after which he spent 10 years as a professional musician with the BBC Radio Orchestra before starting his career as a conductor.
Ray has gained an international reputation as a stylish conductor and a planner of interesting concert programmes ranging from light music to "avant-garde" and is equally adept in classical and modern music as well as opera, ballet and oratorio.

In 1988 Ray won a special Arts Council Award to study contemporary music with Edward Gregson and Jorma Panula, Professor of Orchestral Conducting at Helsinki's Sibelius Academy and has since conducted at the Leeds Music Festival, Harrogate Contemporary Music Festival, Aldeburgh Festival, Adelaide Festival and the Bergen Festival and has made several recordings and television appearances
He has appeared with many leading European orchestras and as an adjudicator has judged many major competitions around the world.
In 2003 Ray accepted a position as Conductor in Residence at Durham University and in the same year was voted 'Conductor of the Year' by the influential brass website, 4barsrest.
Currently Ray is working on a PhD and has written a book on conducting. Future projects include concerts with the Northern Sinfonia and Raymond Gubbay.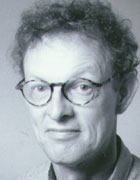 Rob Goorhuis
Rob Goorhuis was born in Amsterdam in 1948. and studied Piano, Organ, Conducting Choir and Orchestra as well as Music Theory at the conservatories of Utrecht, Arnhem and Tilburg.
For many years he was active as a conductor and instrumentalist, conducting various choirs and orchestras and participating in numerous radio and television broadcasts. He is at present managing director of the School of Music in Bilthoven.
Apart from the regular national competitions he has judged at the World Music Contest in Kerkrade, the Eidgenössisches Musikfest in Fribourg, the National Dutch Brass Band Championships in Zutphen and Groningen, the Flemish Open for Brass bands in Mechelen, the Swiss Open Contest and the World Band Festival in Luzern.
Since 1977, he has focused himself more and more on composing and wind music and vocal music take a prominent role in his composing activities.
Many compositions have appeared with various publishers, and his 'Burlesque for Brass Band' was written for the EBBC in Kerkrade 1998 and 'A Tribute to Henk Badings' was the test piece of the brass band competition of the WMC 2001.
In 2006 Rob Goorhuis become a Companion of the Order of Orange- Nassau, an important Royal decoration in the Netherlands.