2009 Spring Festival - Test Piece review: Contest Music
6-May-2009
Contest Music is the Everest of banding repertoire, a true classic. It also takes some conquering...
---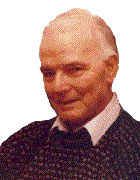 Contest Music
Wilfred Heaton
Contest Music was written in 1973 and was to be used as the test piece for the National Championships of Great Britain.
It wasn't, and the decision not to use the work was quite simply a disgrace. It finally found favour with the organisers in 1982 and since that time it has widely been acknowledged as one of the very finest compositions for brass band ever written.
Ironically, the work was actually played at the Royal Albert Hall before that 1982 date, when the Swedish Band, Solna Brass conducted by G. Borkland used it as their own choice selection at the inaugural European Championships. Since that time it has been played at very nearly every major brass band contest both in the UK and abroad.
The programme noted for the 1982 National Finals state that Contest Music follows a tradition of similar pieces for the brass medium by Elgar, Holst and Ireland in placing musical content first and instrumental virtuosity second. The music exists solely for itself and allies itself with 18th and 19th century classicism.
The work is in three movements - fast, slow, fast. In the outer movements the constant metamorphosis of material reflects classical procedures. The middle movement in contrast contains no development and is lyrical from beginning to end.
I. Adheres roughly to Sonata form, but the re-capitulation material is presented in inverted and reversed order.
II. Opens and closes with a tonally ambiguous dialogue between trombones moving harmonically and cornets in a single line. Between lies a continuously unfolding melodic line, restrained both dynamically and emotionally.
III. Is akin to the classical Rondo with a four fold statement of the main theme, its outline being changed and its pitch raised at each repetition.
Iwan Fox