2009 Lower Section National Finals - Third Section - runners & riders
22-Sep-2009
Which of these 17 bands will be able to master the Ocean waves of Goff Richards and become National Champion?
---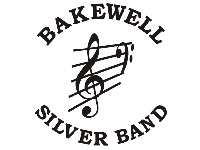 Bakewell Silver
Conductor: Mark Wilcockson
Region: Midlands
Website: http://www.bakewellsilverband.org.uk/
Qualified: 2nd (M. Wilcockson)
Principal Players:
Principal Cornet: Deborah Miles
Solo Euphonium: Ian Charlesworth
Solo Trombone: Claire Howard
Soprano: Ian Wildgoose
Flugel: Helena Wardle
Horn: Ken Fryer
Baritone: Melissa Wilcockson
Eb Bass: Steve Cartledge
Bb Bass: Tim Killick
Percussion: Equal team
History:
Bakewell Silver Band, as it is now known, emerged from a desire by a number of Towns folk of Bakewell to have a musical organisation in the town to "create a love of music amongst the young men of Bakewell, to encourage them to spend their time in a profitable and educational manner, and for their social uplifting".
Bakewell Silver has qualified for the National Finals on 4 occasions in the past, 1938, 1960, 1991 & 2002.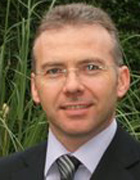 Conductor:
Mark started his banding at the age of 12 when he joined the William Rhodes School Band.
After a number of years playing with local bands he made the step up with the Webb Ivory Newhall Band where he achieved one of his ambitions, playing at the British Open in Manchester.
Mark moved back to his roots and returned to Rhodian Brass and remained with them on solo euphonium, finally making it to the Championship Section where they remained for many years attending all the major UK competitions.
Mark decided to hang up his mouthpiece in the mid 90's in favour of taking up the baton. Mark currently conducts Shirebrook Miners Welfare Unison Band and the Bakewell Silver Band.
Test Piece opinions:
What the band thinks of the test piece you are playing. Like most test pieces they tend to grow on you. However, this one is a particularly difficult challenge but has some great music in it.
---
Brunel Brass
Conductor: John Winterflood
Region: West of England
Website: www.brunelbrass.co.uk
Qualified: Winners (J. Winterflood)
Principal Players:
Principal Cornet: Matthew Walton
Solo Euphonium: Sam Toomer
Solo Trombone: Richard Overton
Soprano: Paul Richards
Flugel: Amy Jefferies
Horn: Claire Salisbury
Baritone: Liz Logan
Eb Bass: Keiran Bird
Bb Bass: Robert Morton
Percussion: Dominic Mayhew
History:
Brunel Brass was formed in December 2006 when tutors from the Great Western Youth Band and some of the older members wanted to form a contesting band.
After only 10 weeks they performed at the 2007 West of England Area contest and were placed 5th place.
The band qualified for last year's National Finals (coming 4th) and this year brought new challenges having been promoted to the 3rd Section. The band once again performed well and this resulted in them becoming West of England Third Section Champions and the second successive invitation to the National Finals.
Conductor:
John started his musical career as a euphonium player with the Swindon British Rail Staff Association Band.
He enlisted into the Army as a musician winning awards at Kneller Hall. At 25 he was appointed Bandmaster of the Royal Irish Rangers before becoming Bandmaster at the Army Junior School of Music (Bovington) and eventually Bandmaster at the Royal Military School of Music.
On his retirement John moved back to his home town of Swindon where he became a brass peripatetic teacher. He founded the Swindon School of Brass Youth Band and under his musical direction they were the West of England First Section Champions in 1995 and subsequently promoted to the Championship Section.
In December 2006, John helped form Brunel Brass band He has been MD ever since and has helped guide them to the 3rd Section National Finals this year.

Test Piece opinions:
Both the musical director and the band think that 'Oceans' is a good challenge and great piece of music for the finals. There are challenges for all sections of the band and individuals. It is a fitting tribute to composer Goff Richards.
---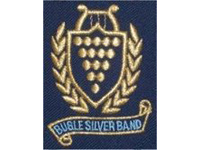 Bugle Silver
Conductor: David Pope
Region: West of England
Website: www.buglesilverband.co.uk
Qualified: 2nd (D. Pope)
Principal Players:
Principal Cornet: Emma Arnold
Solo Euphonium: Jackie Berry
Solo Trombone: Helen Dunstan
Soprano: Peter Stephens
Flugel: Nicola Hunkin
Horn: Gavin Pedlar
Baritone: Rachael Sloggett
Eb Bass: Mark Bullock
Bb Bass: Andrew Batten
Percussion: Rachael Scott
History:
Bugle Silver Band was formed in 1868. During the war the band was in the form of a Boys Band. During this time the band had many successes, winning at several contests around the country.
Bugle Silver was disbanded during the Second World War, and in 1945 was reformed. The following years were some of the most successful periods Bugle Band had experienced; it entered the Area Contest at Bristol for the first time in 1969 and won the Third Section by 9 clear points.
In the 1970s the band qualified for the National Finals in London playing in the Second Section on 3 occasions.

In this period the Band started winning many prizes for its marching and deportment at the West of England Bandsmen's Festival and have carried this through into the 21st century winning 7 times in the last 10 years.
The band receives support from P.C. Tonkin & Son, the local Citreon Dealer in Bugle.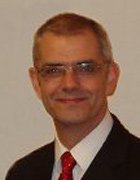 Conductor:
David was taught to play by Frank Moore at Fowey School and for the large part, played with Lostwithiel Youth Band.
In 1974, he moved to play euphonium with the St Pinnock Band, who in retrospect had a huge influence on him. When Joe retired, after a short stint with the Lostwithiel Band, he moved to St Austell to live and started playing with Mount Charles.
It was at Mount Charles that David started teaching. For the next ten years, he combined playing with teaching and conducting.
In 1996, he was appointed MD of Kernow Band. In 2002, David became the MD of the Bugle Silver Band, and seven years later is still enjoying conducting them.
Test Piece opinions:
The players of Bugle Silver Band are enjoying rehearsing the test piece, Oceans. The band appreciates the tunefulness of the work, and even though some of the players have worked on the piece before, they still enjoy the melodies that run throughout.
---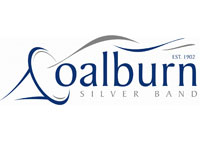 Coalburn Silver
Conductor: Gareth Bowman
Region: Scotland
Website: http://www.coalburnsilverband.org.uk/
Qualified: Winners (G. Bowman)
Principal Players:
Principal Cornet: Ronnie Wotherspoon
Solo Euphonium: Erik Kerr
Solo Trombone: Elizabeth Meikle
Soprano: Chris Lovatt
Flugel: Alex Sheridan
Horn: Catriona Squires
Baritone: Pamela Cairns
Eb Bass: Craig Daziell
Bb Bass: Alan Court
Percussion: Graeme Goldie
History:
Coalburn Silver Band was formed in 1902 and is the only surviving brass band in the South Lanarkshire area, having its roots in the coal mining industry.
The band has had many successes over the years, including winning the Scottish Challenge Cup in 2006.
However the most notable was the 3rd Section Scottish Championship win this year and the band will compete in the 2nd Section for the first time in the bands history this November.
The band is also currently SBBA 3rd Section Band of the Year, 3rd Section winners of the Borders Entertainment Content, Fife Brass Band Festival and Fife Charities Open Contest.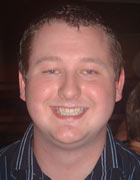 Conductor:
Gareth was born in Glasgow. He began playing trombone and piano at Clydebank High School and soon joined Clydebank Burgh Band.
He went onto study music at the Royal Scottish Academy of Music, graduating in 2003 to become a music teacher. In 2006 Gareth was appointed Principal Teacher of Music at Greenock Academy.
Gareth has worked with numerous ensembles and choirs and won the NABBC (Scotland) Conducting competition held at the RSAMD in 2009.
Gareth has worked with the Coalburn Silver Band since 2004 and has led the band through one of the most successful periods in their history.
Over the last five years, the band has progressed from the 4th Section and will be contesting in the 2nd Section from November.
In 2008, Gareth was appointed MD of Brass Sounds Inverclyde, who are competing in the 4th Section this weekend.
Test Piece opinions:
The band has enjoyed the challenges set by Goff Richards in Oceans and look forward to their performance in Harrogate.
This piece is a great choice for the 3rd section and is presented with so much detail in the score for the band to work on.
---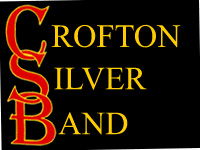 Crofton Silver
Conductor: Tim Sidwell
Region: Yorkshire
Website: http://www.croftonsilverband.org5
Qualified: 2nd (T. Sidwell)
Principal Players:
Principal Cornet: Andrew Clutton
Solo Euphonium: Stephen Graham
Solo Trombone: Andrew Brooks
Soprano: Mark Wears
Flugel: Mandy Graham
Horn: Simon Travis
Baritone: Jack Turner
Eb Bass: Fred Arnold
Bb Bass: Nigel Brooks
Percussion: John Roach
History:
Brass banding has had a home in Crofton since December 1873, with the earliest recorded concert by Crofton Band taking place at the re-opening of Crofton Parish Church after major restoration work in 1875.
The band added Silver to its name in 1936 when it took delivery of a set of silver plated instruments. In 1953 the band approached Nostell Colliery for sponsorship and received funding from the Coal Industry Social and Welfare Organisation (CISWO).
Subsequently it changed its name to the Nostell Colliery Band; however following the closure of the pit in 1993 it reverted back to its former name of Crofton Silver band.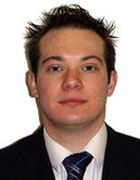 Conductor:
Tim Sidwell joined Crofton Silver band as MD in mid 2008. In his contesting debut he led the band to a respectable fifth place in the Third Section at Pontins.
In his next contest the band won the NEMBBA Contest and then followed up this success with the runners up spot at the Yorkshire Regional Championships.

Tim started his musical career working his way through the Gawthorpe Brass '85 ranks. More recently he has enjoyed prestigious concerts and numerous contest successes with Pennine Brass.
Tim continues to play percussion in the Championship section with the Hepworth (Cookson Homes) Band.
Outside the bandroom Tim works at Michael Rath Brass Instruments making trombones for some of the greatest players around the world.
Test Piece opinions:
Goff Richard's test piece has been well received by the band. Oceans is an extremely lyrical and descriptive piece and has several moments where everyone is challenged with something to get their teeth into.
---
Cubbington Silver
Conductor: Gary Smallwood
Region: Midlands
Website: www.cubbingtonsilverband.com
Qualified: Winners (G. Smallwood)
Principal Players:
Principal Cornet: Bob Finley
Solo Euphonium: Neil Kelsall
Solo Trombone: Simon Titcomb
Soprano: Phil Orton
Flugel: Becci Beard
Horn: Adrian Collier
Baritone: Mary Goodland
Eb Bass: Craig Bangham
Bb Bass: Stephen Johnson
Percussion: Felix Lunt
History:
Cubbington Prize Silver was formed in 1900 until its amalgamation with Kenilworth and Leamington Bands in 1957.

Cubbington Silver Band reformed in 1995. In 1999 Paul Johnson was asked to take the reigns with the goal to take the band out of the 4th Section - something the band had never achieved in all its history.

With new instruments and uniforms success followed and at the third attempt at the Midland Area the band won the 4th Section in 2007 and a trip to Harrogate - plus the promotion to the 3rd Section after 107 years.

Gary Smallwood was approached to help improve the bands technique and take the band for the 2009 Area. With Paul playing EEb bass and Gary's guidance in conducting the band gain 1st place in the Midland Area 3rd Section and a trip to this year's National Final.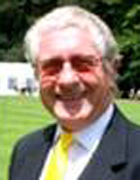 Conductor:
Gary Smallwood was born in North Wales to a musical family. His father and four brothers played with Llay Main Colliery Band and when the pit closed Gary started playing trombone with Royal Buckley Town.

In 1966 Gary started training as a teacher and met Allan Street, the MD of Markham Main Colliery. Allan invited Gary to play with the band and he did so for three years before moving to Rugby for his first teaching post.

Gary has always regarded Allan Street as his mentor in band conducting. Gary's conducting started with Dunchurch Silver and in 1986 Gary became MD of Bulkington Silver winning the 4th Section Midland Area and promotion. In 1987 Bulkington won the 3rd Section Area contest and were promoted to the 2nd Section coming 3rd in their new section in 1988. In 1990 Gary won the 2nd Section with Bulkington and the band was promoted to the Championship Section. In the short space of 5 years he took Bulkington from the 4th to the Championship section.

Further success followed and in 1993 Gary became MD of Bedworth Brass, but in 1995 due to ill health had to retire from conducting.

Since his retirement as a Head Master Gary has taken up the baton with District of Dunchurch Brass. He took Avonbank at last years Areas and this year Cubbington Silver, achieving a first in the 3rd Section.
Test Piece opinions:
Oceans is the hardest test piece the band as a unit has played out in a contest. It has been hard work pushing the boundaries for players to achieve the technical and rich sound needed for this modern day tone poem describing the different oceans around the world.

The band have enjoyed working on this test piece and have played many Geoff Richards pieces in entertainment contests even being adjudicated by the great man on one of his pieces.
---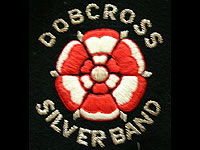 Dobcross Silver
Conductor: Grenville Moore
Region: North West
Website: www.dobcrosssilverband.co.uk
Qualified: Winners (G. Moore)
Principal Players:
Principal Cornet: Charlotte Heaven
Solo Euphonium: James Brooks
Solo Trombone: Dan Wilson
Soprano: Ben Halstead
Flugel: Romana Hallstead
Horn: Kate Stevenson
Baritone: Steve Cavanagh
Eb Bass: Paul Clough
Bb Bass: Mike Hoyle
Percussion: Jane Moore
History:
Formed in 1875, the Dobcross Silver Band is one of the most historic and famous bands in the country.
One of the biggest moments in the band's history dates back to 1982 when they won the last ever NWABBA Championship Section contest which was held at Kings Hall, Belle Vue.

The band has competed in the First Section but mainly in the Championship Section throughout it's history but after a difficult period for the band in 2007, requested to be regraded.

At this years North-West Area, the band came out victorious in what was an emotional contest win. The band have now been promoted to the 2nd Section as of January and look forward to the challenge of getting the organisation back into the top flight.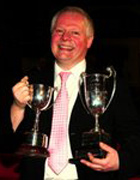 Conductor:
Grenville started playing trumpet at primary school in London aged 9.
He spent nearly 4 years at Guildhall School of Music and established himself as a freelance player and teacher and then took a permanent job with the Ulster Orchestra.
Over 20 years, he played french horn with UK's leading orchestras such as the LSO, the RPO, Liverpool Philharmonic, the Halle and the RSNO.
On return to England, Grenville joined the Dobcross Silver Band and was then soon offered the chance to sign for Brighouse and Rastrick.
He is now playing with Hepworth Band and is Head of Music at St George's School in Salford as well as being full time MD of the Dobcross Silver Band.
Test Piece opinions:
The Band are thoroughly enjoying the challenge of perfecting such a fantastically written piece such as 'Oceans'.
---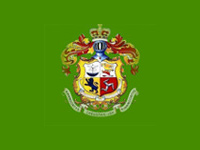 Douglas Town
Conductor: Gordon Higginbottom
Region: North West
Website: http://www.douglastownband.org.im/
Qualified: 2nd (G. Higginbottom)
Principal Players:
Principal Cornet:
Solo Euphonium:
Solo Trombone:
Soprano:
Flugel:
Horn:
Baritone:
Eb Bass:
Bb Bass:
Percussion:
History:
The island of Man has a rich and varied musical culture in which generations of Douglas Town Band members have been proud to play their part since the band's formation in 1887, making them the oldest brass band on the island.
The band's members are true amateur enthusiasts with an age range from 8 to 90 who enjoy making music together. Musical talent is greatly encouraged, and members of the band feature frequently in the prize listings of the Manx Music Festival for solo and ensemble playing.
Douglas Town Band competes regularly in the National Brass Band Championships and in 2002 travelled to Torquay as contenders in the National Finals having qualified as runners up in the North West Region.

The band achieved a creditable 14th place out of 21 bands.

In 2004 they received recognition of this achievement by gaining promotion to the 3rd Section of nationally graded brass bands.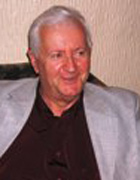 Conductor:




Test Piece opinions:

---
Dunfermline Town
Conductor: David Neil
Region: Scotland
Website: www.dunfermlinebrass.co.uk
Qualified: 2nd (D. Neil)
Principal Players:
Principal Cornet: Danny Harrison
Solo Euphonium: Ian Harkness
Solo Trombone: Pete Terry
Soprano: Neil Wallace
Flugel: Roslyn Neil
Horn: Christine Wallace
Baritone: Colin Coull
Eb Bass: Tom Leitch
Bb Bass: John Vance
Percussion: David Wilson
History:
Dunfermline Town Band was established in 1882. Since then the band has been part of the community taking part in parades, concerts and contests, locally and nationally.
Over the years the band has played in all sections and in 1992, the bands centenary year, they performed in concert at Carnegie Hall.
In 1993 the band eventually moved to its own premises in Dunfermline. 2004 was particularly exciting for the band when they won the Scottish Championships, which brought them up to the 3rd Section and then competed in the National Finals in Harrogate.
There are a wide range of ages within the band. Most players live locally but there are a few from further afield.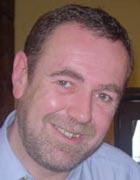 Conductor:
David started his banding with Peebles Burgh Silver Band at the age of 11 years.
Later on he moved to Bathgate Band where he met his wife Roslyn and then to Yorkshire where he played with Harworth Colliery Band and South Yorkshire Police Bands.
He also played for Ransome under the baton of David James and Carlton Main Frickley Colliery Band.
David started conducting at this time and took Thurcroft Welfare Band, Barrow Concert and the Horbury Victoria Bands.

He enjoyed a short time with Chapeltown Band before moving back to Scotland in 2000. He conducted Tullis Russell Band until 2005 and is now associated with Dunfermline.
Test Piece opinions:
Oceans – an extremely musical and challenging work being enjoyed by players and conductor. Looking forward to presenting the most musical performance that we can.
---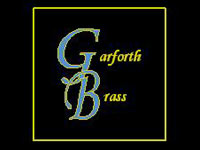 Garforth Brass
Conductor: Steven Bailey
Region: Yorkshire
Website: www.garforthbrass.com
Qualified: Winners (S. Bailey)
Principal Players:
Principal Cornet: Ed Hallas
Solo Euphonium: Tony Malone
Solo Trombone: James Bebbington
Soprano: Terry Casey
Flugel: Liz Casey
Horn: Eva Hallas
Baritone: Paul Lappage
Eb Bass: Michael Cox
Bb Bass: Matthew Ledger
Percussion: James Casey
History:
Garforth Brass had its first rehearsal on 9th January 2005.
The band finished 2nd on their first outing in 2005 at the Yorkshire Regional Competition for the National Championships.
Most recently Garforth Brass won the 3rd Section Area Contest in Yorkshire (March 2009).
They have continued their winning ways and are now looking to make a mark in the 2nd Section.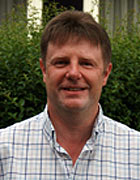 Conductor:
Steven Bailey, began playing the cornet at the age of 12 with Skipton Brass Band. He subsequently played for several Championship Section brass bands in the Yorkshire area and was a member of the Quartet Champions of Great Britain.
After taking a year out to work as a freelance trumpet player, he decided to return to education becoming a peripatetic brass teacher for the Leeds Education Authority - this being the job he still does today.
Over many years he has worked as a conductor and band trainer with bands at all levels. He was particularly delighted to be offered the post of MD at the Jayess Queensbury Brass Band in 1989. During Steven's tenure the band were successful in both the concert and contesting fields.
After taking a short break, he returned to banding and to Garforth Brass.
Through the private ranks, schools, music centres and colleges, Steven is able to bring his wealth of experience in all areas of music to the aid of young aspiring musicians.
Test Piece opinions:
It is a piece and will test all the bands. There is no room for anyone to hide in the performance. The band is thoroughly enjoying playing it.
---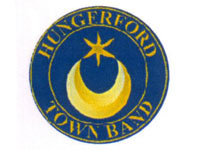 Hungerford Town
Conductor: Tim Crouter
Region: London & Southern Counties
Website:
Qualified: 2nd (T. Crouter)
Principal Players:
Principal Cornet: James Healey
Solo Euphonium: Andrew Tilley
Solo Trombone: Mick Limpus
Soprano: Sandra Crouter
Flugel: Louise Bayfield
Horn: Phil Davies
Baritone: Terence Blake
Eb Bass: Ben Newton
Bb Bass: Nick Twyning
Percussion: Mel Loft

History:
Formed over 100 years ago, Hungerford Town Band has a long history of being a community based band. The first engagement after World War 2 saw the band at Hungerford Station playing as the troops returned from wartime service.

In more recent times the band has cemented its position as a pivotal part of the community being involved in all major events in the Town. It has earned major sponsorships and support from The Town and Manor of Hungerford and Hungerford Town Council.

The band has won prizes at the WBBA contest and Wychavon Festival of Brass and is thrilled to have qualified for the National Finals 3 times in 4 years.

The band would like to thank the people of Hungerford for their support with travel and hotel costs for their appearance in Harrogate.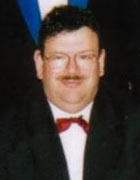 Conductor:
Tim began playing at the age of 7 with Hyde Band and then had a long spell with Verwood Concert Brass culminating in being MD in his early 20's.
As a tuba player Tim has played with Woodfalls, Sun Life and Hartford Motors Bands being influenced by many of the top conductors in the band world. In 1992 he became a freelance brass teacher.

In 1995 Tim was appointed MD of Hungerford Town Band and has had a successful period building the band, teaching young players and putting on major concerts.

In the late 1990's Tim graduated at The University of Sheffield having completed a BA Band Studies Course under Richard Evans, Arthur Butterworth and Darrol Barry. Tim's continuing work with Hungerford is combined with conducting East Woodhay Silver Band.

Test Piece opinions:
Oceans is the most difficult piece the band has ever worked on and while they are working hard and really enjoy the tuneful music it really is too difficult for Section Three.
---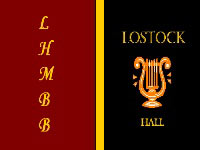 Lostock Hall Memorial
Conductor: John Wood
Region: North West
Website: www.lostockhallband.co.uk
Qualified: 3rd (J. Wood)
Principal Players:
Principal Cornet: Sarah King
Solo Euphonium: Philip Edwards
Solo Trombone: Chris Upson
Soprano: Steve Bullen
Flugel: Wendy Hodgson
Horn: Sarah Gardner
Baritone: Graham Martin
Eb Bass: Steve Kay
Bb Bass: Colin Doran
Percussion: Team of three
History:
Lostock Hall Memorial Band was formed in 1948 and was originally known as the Four Lane Ends Band. Monies left over from a war memorial fund was donated to the band and the named changed to Lostock Hall Memorial Band.
The most notable success during the post war period was a respectable showing at the National Finals at the Albert Hall in 1984, gaining 7th place.

The band has gone on to the National finals a further three times 1995, 2006 & 2008.

The band has gone from strength to strength in recent years and many players that started in the band have moved on to bigger and better bands including, Leyland, Black Dyke & Faireys with a few moving into the armed forces and playing with military bands.
With a thriving junior band, helping to educate young people into brass, they have been able to sustain a healthy band throughout the years and anticipate that this will continue.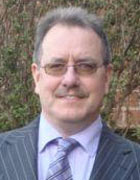 Conductor:
John's banding started as a junior member in the Salvation Army (SA) going on to play horn with many SA bands over the years. He also played horn with the Kevin Ashman sextet.
John eventually moved into the contesting world playing for Yorkley Onward, Flowers and Desford.
John is an accomplished pianist who has always had a great interest in conducting . He conducted his first SA Band when he was 18 and was a Bandleader for a number of years. In the non-SA world John also worked as Bandmaster whilst at Yorkley and conducted Freckleton before moving overseas.
This brought an 8 year gap in John's banding but upon his return to the UK he came out of retirement to play for Eccleston where again he frequently took up the baton.
John is delighted to now be part of the Lostock Hall Memorial Band.
John lives the rest of his life in the fast lane currently working as the General Manager for a large American multi-national. Until very recently he was responsible for building the Ferrari cars in Italy.
Test Piece opinions:
A testing but enjoyable piece all round the band.
---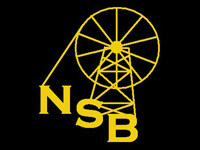 North Skelton
Conductor: Tim Oldroyd
Region: North East
Website: www.northskeltonband.org.uk.
Qualified: 2nd (T. Oldroyd)
Principal Players:
Principal Cornet: Mark Durham
Solo Euphonium: Chris Coupland
Solo Trombone: John Avery
Soprano: Jo Campbell
Flugel: Richard Baxter
Horn: Eileen Dering
Baritone: Dave Pickard
Eb Bass: Rob Collins
Bb Bass: Paul Dering
Percussion: Gary Douglas
History:
North Skelton was originally formed in the 1800's and existed in the village until the 1950's when many of the local mines closed.
In 1969 Ken Robinson formed the North Skelton and District Silver Band that eventually reached the top section. At the same time the thriving junior band was successful in its' own right becoming the Fourth Section Champion Band of Great Britain in 1975.
North Skelton now boasted two successful competing bands and ultimately the Concert Band separated from North Skelton to become Langbaurgh Brass in 1991.
Latterly Langbaurgh enjoyed considerable success under Tim Oldroyd steadily working its way through the sections between 1999 and 2006.
In 2006 the band lost a number of players and stopped contesting, but 15 capable players remained and the band continued to rehearse. Langbaurgh had moved from their original band room in the Village Hall to the original North Skelton band room thanks to the generosity of the trustees of the old British Steel Band.
In order to reflect the bands heritage it was re-named the North Skelton Band in October 2008, a decision which also coincided with the return of their former musical director Tim Oldroyd.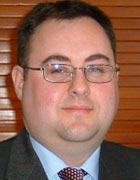 Conductor:
Tim Oldroyd was born in York and learnt to play cornet in the Malton Salvation Army Band.
He has played for a number fine bands in the Yorkshire and Northern areas including North Skelton Band in its previous incarnation as the British Steel (Teesside) Band.
Tim started his working life at the famous Banks' of York where he ran the instrument department, later setting up his own instrument supply business. He is now a self employed instrument maker designing and manufacturing bespoke professional brass instruments to order.
Under Tim's baton North Skelton achieved many contest successes (including a number of National Championship performances) during the period when it was called Langbaurgh Brass and since rejoining the band last year Tim has directed no less than three prize winning performances as well as a busy concert schedule.

Test Piece opinions:
The band first performed "Oceans" at the Pontins competition gaining 8th place and is enjoying rehearsing a piece which has something for everyone.
---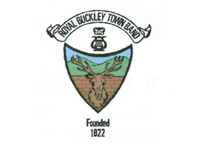 Royal Buckley Town
Conductor: Paul Lovatt-Cooper
Region: Wales
Website: www.royalbuckleytownband.org.uk
Qualified: Winners (P. Lovatt-Cooper)
Principal Players:
Principal Cornet: Steve Griffiths
Solo Euphonium: Carolyn Letman
Solo Trombone: Doug Fletcher
Soprano: Neil Wilcock
Flugel: John Wynne
Horn: Simon Moss
Baritone: Steve Jones
Eb Bass: Simon Owen
Bb Bass: Andrew Letman
Percussion: No principal player
History:
The Royal Buckley Town Band was formed in 1822. During its early years they were very short of instrumentalists and they attended few, if any public engagements, although they most certainly carried on playing for the local religious services.
The band is very proud of their 'Royal' title, although the actual date when it was bestowed cannot be pin pointed exactly. It is around the 1889-1890 period that permission was given, just after the Band had played in Hawarden Castle before the Prince and Princess of Wales.
In 1972 the band qualified 2nd in the North West area to go to the WD & HO Wills Brass Band Championships in London. Since then they have competed in many contests with the most recent visit to Harrogate for the National Finals in 2004 where they were placed 11th in the Third Section.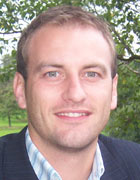 Conductor:
Paul has enjoyed performances of his works including world premiers in the UK and in countries such as Ireland, Holland, Belgium, Switzerland, New Zealand, Japan, Australia, and The United States.

His pieces have been performed in some of the worlds finest concert halls including Birmingham's Symphony Hall, Manchester's Bridgewater Hall, Perth's Concert Hall, Cardiff's St David's Hall, Holland's De Lawei Concert Hall and London's Royal Albert Hall.

His composing skills have earned him commissions from various bands including Black Dyke Band, Cory Band, BT Band and the National Children's Band of Great Britain.

As well as ensembles Paul has had commissions from international soloists such as Brett Baker, Richard Marshall, John Doyle, David Childs and Owen Farr.

Test Piece opinions:
"The piece has a lot of hidden "Finesse" parts within it and the winning band will bring them out."
"Oceans is a fantastic choice for the 3rd Section National Finals." "This is a great test for all sections of the band with good melodic lines"
"A Goff Richards great!"
"We love the brilliant trio 'jig' with the triangle in the middle section."
---
St Sebastian Wokingham
Conductor: Lee Woodward
Region: London & Southern Counties
Website: www.wokinghambrassband.org
Qualified: Winners (L. Woodward)
Principal Players:
Principal Cornet: Kevin Raine
Solo Euphonium: Humphrey Haynes
Solo Trombone: Paul MacNeill
Soprano: Stewart Lewins
Flugel: Lynsey Frater
Horn: Jen Butchers
Baritone: Graham McKillop
Eb Bass: Ken Smith
Bb Bass: Tom Taylor
Percussion: Lisa Hubble
History:
The band was formed in 1931 as the St. Sebastian's Parish Band and was renamed St. Sebastian's Wokingham Band in 1978.
The longest serving MD so far is the late Alan Clacey Sr, racking up 26 years. The band celebrates its 80th birthday in two years' time and previously qualified for the finals in 2005.
It's achievements this year include being awarded 1st place at the 2009 L&SC Area contest and awarded the best 3rd section band prize in Diggle at this year's Whit Friday Marching Contests.
They have also won the best trombone section award at the SCABA Entertainment Contest in Crawley for the first time since 2004 in addition to scoring the highest number of points for musical performance at that contest.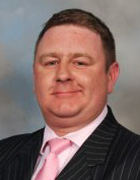 Conductor:
Lee Woodward started playing the trombone with his local Junior Band. After playing for a couple of 4th Section bands, he was offered the position of Principal Trombone with the Blackburn and Darwen Band.
He has played with bands such as Wingates, Leyland and Kennedy's Swinton Concert Band.
He joined the Army in 1992, first in the Band of the King's Regiment, and then the Band of the Irish Guards in 1994, whom he has conducted on certain regimental occasions.
Lee has played for Staines and Yiewsley & West Drayton Bands. He has conducted Yiewsley and has also took the Fulham Band in rehearsal. His most recent band was the Almac Bisley Brass Band, whom he was conducting from 2007 until 2009.
Test Piece opinions:
Oceans is a great piece of music, well written and cleverly scored. It presents challenges in making all of the detail heard, and it gives all sections of the band the chance to shine.
---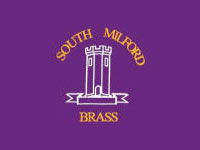 South Milford
Conductor: Richard Wilton
Region: North East
Website: www.southmilfordbrass.co.uk
Qualified: Winners (R. Wilton)
Principal Players:
Principal Cornet: Claire Bramley
Solo Euphonium: Glenn Kilburn
Solo Trombone: Ewan McNeil
Soprano: Richard Robinson
Flugel: Lindsey Abell
Horn: Sarah Stones
Baritone: Julie Jackson
Eb Bass: Lee Armstrong
Bb Bass: Paul Kind
Percussion: Gesamin Swift
History:
South Milford Brass, originally know as Hambleton Brass, was formed in 1982.
The band achieved First Section status in 1991 but the following years saw a period of decline with the band almost folding in 1996.
Since appointing Richard Wilton as MD South Milford has entered its most successful spell to date.
In 2007 the band achieved 5th place at the North of England Fourth Section Regionals after a break of 7 years from contesting.
In 2008 South Milford Brass won the Fourth Section at North of England Regionals, gaining promotion to the Third Section nationally, and achieved 7th place in their first appearance at the National Finals.
Winning the Third Section at the Regionals in March this year has secured the band another trip to Harrogate and promotion to the Second Section in 2010.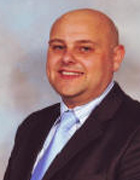 Conductor:
Richard started learning to play the tuba at the age of 8, quickly progressing to the ranks of the then Hambleton Band.
After 10 happy years, Richard moved into championship section banding with Carlton Main Frickley Colliery as Principal tuba.

After a short spell with the Sellers International, Richard fulfilled his childhood ambition of joining the bass section of the Grimethorpe Colliery.
During his time with the band, Richard travelled extensively around Australasia, the United States and Europe and enjoyed many successes including back to back area championships and other major contesting victories.

Richard returned to his banding roots at South Milford Brass in 2005, this time as Musical Director.

Test Piece opinions:
The band is really enjoying rehearsing 'Oceans'. It is an exciting piece with interesting and challenging elements for all sections of the band and demanding in terms of musicality and stamina.
---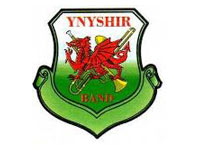 Ynyshir
Conductor: Dean Evans
Region: Wales
Website:
Qualified: 2nd (D. Evans)
Principal Players:
Principal Cornet: Stuart Lewis
Solo Euphonium: Derek Andrews
Solo Trombone: Norman James
Soprano: Dr Glenn Jenkins
Flugel: Paul Pavey
Horn: Mark Balch
Baritone: Mair Evans
Eb Bass: Simon Rowlands
Bb Bass: Phillip Fletcher
Percussion: John Matthews
History:
The Ynyshir Band was formed in 1898, working its way the sections to become the Royal National Eisteddfod champions in 1920 and the Welsh area Championship section champions in 1920, 1921 & 1922. These successful times carried on until the onset of the 2nd world war and the band was forced to disband.
After reforming the association with the local colliery led to the band competing in the annual CISWO Mineworkers contest in Blackpool with success coming on a regular basis, culminating in 1st prizes in 1964, 1976 and 1998.
The present MD Dean Evans, took over in January 2006, and hard work started to bear fruit with six prizes in eight competitions in 2008 and a much coveted 2nd prize at the Welsh Regional Championships in giving the band it's first national finals appearance since 1999.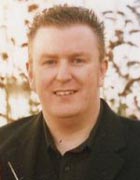 Conductor:
Dean started playing in the Abertillery and District Youth Band culminating in being appointed principal euphonium at the age of 16. It was during his time he started to take an interest in conducting, following a conducting masterclass with Kevin Bolton.
After a spell with the Tongwynlais, Dean moved to Ynyshir as 1st baritone and Bandmaster.
He continued to hone his conducting skills and in 2006, Dean was offered the role of MD. The first two years were not as successful has he would have liked but the results started to come in 2008 with six podium finishes out of eight contests entered.
This continued into 2009 with the runners up spot at the Welsh Regional Championships 3rd Section and an invitation to the National Finals in Harrogate.
Dean has also been instrumental in rebuilding the Abertillery Band from six players when he took over as MD in 2005 to being in a position to enter its first competition since 2003 at Burry Port later this year.
Test Piece opinions:
The band have enjoyed rehearsing Oceans, with plenty of work for every section to get their teeth into, everyone leaves the band room whistling one of its many tunes.