2009 Lower Section National Finals - Second Section - runners & riders
22-Sep-2009
17 well matched bands will try and come out on top with a touch of Scots Miscellany.
---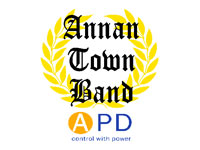 Annan Town
Conductor: David Shanks

Region: Scotland
Website: http://www.annan.org.uk/index.html
Qualified: 2nd (D. Shanks)
Principal Players:
Principal Cornet: Angela O' Hagan
Solo Euphonium: Jamie Bryden
Solo Trombone: Mike Swale
Soprano: Gordon Keenan
Flugel: Kim Harris
Horn: Andrew Tugwell
Baritone: Samatha Bryden
Eb Bass: Jim Milligan
Bb Bass: Ian Hamilton
Percussion: Jamie Brand
History:
Annan Town (Magnox North) Band returns to Harrogate for the second consecutive year and for the sixth time in its history

Annan's history has been well documented. In the 1930's the band was reported to have played at Saturday night dances in the Albert Hall (in Annan, not London!) and also played at International football matches during World War II.
During its life the band has rehearsed in various buildings and in 1992 found a more permanent home in the Blue Bell Inn. In 2001 the band celebrated its centenary year and in July this year the band was delighted to announce a new sponsorship with "Magnox North Chapelcross" (formally BNFL Chapelcross).
The band has been fund raising heavily this year to fund the return trip to Harrogate and currently has over 30 members, aged from 14 to 67, and a third of the band has given more than 15 years service.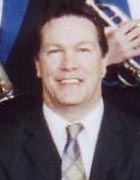 Conductor:
David Shanks began playing in 1973 under the tuition of Frank Brennan. David found his forte playing the euphonium and competed in his first contest with Irvine Silver.
After studies he began teaching brass in Annan and Dumfries, and 28 years on is now the Head of Instrumental Instruction in Dumfries & Galloway.
During his playing years David has performed with Newmilms and Galston, Stoneywood and more recently Dalmellington Band.

In 1981 he began conducting Annan Academy Brass Band which changed to a wind band in 1998 and continues to lead them today, and for the past eight years has led Dumfries & Galloway Youth Band. David has been the conductor of Annan Town Band since 1990.
Test Piece opinions:
We are very much looking forward to the experience and challenges of "A Scots Miscellany" and competing at these prestigious Championships.
---
Arbroath Instrumental
Conductor: Michael Robertson

Region: Scotland
Website: www.arbroathinstrumentalband.co.uk
Qualified: Winners (M. Robertsom)
Principal Players:
Principal Cornet: Eoin Tonner
Solo Euphonium: Lynsay Carson
Solo Trombone: Joe Walters
Soprano: Calum Tonner
Flugel: Elaine Masson
Horn: Ailsa Russell
Baritone: Sarah Knight
Eb Bass: Ross Knight
Bb Bass: Peter Philbin
Percussion: Derek McDonald-Lee
History:
The Arbroath Instrumental Band was formed in 1893 and has provided the town with a very strong band ever since.
Today it is in much demand in Arbroath and the surrounding area, providing music of a very high standard for concerts, galas, charity events and church services. In the past the band benefited from a new set of instruments purchased with the help of a grant form the National Lottery.
More recent funding has been from the proceeds of performances and generosity of Arbroath and local town's people. This is their fourth appeance at the National Finals.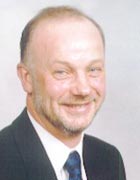 Conductor:
Michael was born in Alloa and studied at the Royal College of Music, London, gaining a GRSM (Hons) degree and an ARCM diploma. He remained at the RCM for a further years study which led to him gaining a post graduate diploma in advanced studies.

During his time at the RCM, Michael studied with John Iveson, Arthur Wilson, Joseph Horowitz and Justin Connolly as well as receiving advice and encouragement from Gordon Langford and Edward Gregson.

Since graduating Michael has been employed as a brass instructor with Tayside Region and latterly with Angus Council. For many years he was a conductor for the National Youth Brass Band of Scotland Training Band.
He has also been a tutor with the National Youth Wind Ensemble of Scotland. He is currently a tutor with the Reserve and Training Bands of the National Youth Brass Band of Scotland.
Michael has been MD of Arbroath Instrumental Band since 1999
Test Piece opinions:
None given
---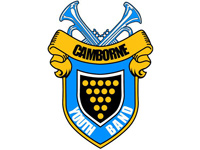 Camborne B
Conductor: Alan Pope

Region: West of England
Website: http://www.cambornetownband.com/cbb.html
Qualified: Winners (A. Pope)
Principal Players:
Principal Cornet: Christopher Bond
Solo Euphonium: Simon Kendall
Solo Trombone: Rosie Langley
Soprano: Rebecca Spinks
Flugel: Cecilia Carlisle
Horn: Amber Roberts
Baritone: Ben King
Eb Bass: John Barnes
Bb Bass: Matthew Julian
Percussion: Jack Uterhark
History:
Camborne 'B', was set up in 2002 by MD, Alan Pope, as a stepping stone between Camborne Youth and Town Bands, with the aim to give members with the interest, commitment and ability more experience in contesting and the best musical training.

Out of the 28 members of the band, 23 are members of the Youth Band, with the youngest being only 9 and the oldest 20.

Success has been startling – with numerous victories throughout the sections. In only it's seventh year, the band has been promoted into the First Section (from 2010) after claiming victory in the Second Section of the 2009 West of England Regional Championships, again qualifying for the National Finals in Harrogate.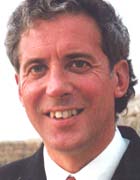 Conductor:
Alan was born in Redruth and began learning to play the cornet at the young age of five. He joined Carharrack and St Day Band and then moved to St Austell Town Band.
He studied at Kneller Hall and was awarded the Cousins Memorial Parchment for exceptional proficiency on the cornet. He was principal cornet for six years and was also Commanding Officers' Trumpeter.
In 1999, Alan reformed the Camborne Youth Band. With the advanced players of the Youth Band, Alan formed Camborne B Band in 2001 and the ever increasing numbers of new players saw the formation of a Junior Contest Band in November 2007.
Since 2003, Alan has been a tutor with the Cornwall Youth Band. In 2004 he became a tutor at the Wessex Band Summer School and in the same year Alan was awarded the Cornish Gorseth Trevada Shield.
Alan received the prestigious Harry Mortimer Medal from The Worshipful Company of Musicians in 2008 and in April 2009, Alan and Camborne Youth Band won their sixth National title in six years: 2009 Premier National Youth Champions
Test Piece opinions:
None given
---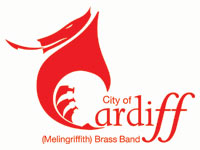 City of Cardiff
Conductor: Gareth Ritter

Region: Wales
Website: http://garethritter.co.uk/radyrband
Qualified: Winners (G. Ritter)

Principal Players:
Principal Cornet: Alan Gwynant
Solo Euphonium: Frances Wilson
Solo Trombone: Chris Kipling
Soprano: Terry Lax
Flugel: Louise Edgar
Horn: Mike Saunders
Baritone: Dave Howard
Eb Bass: Norman Windmil
Bb Bass: Bryn Kipling
Percussion: Team of three
History:
Formed as a Drum and Fife ensemble, the band became a brass band in 1850. Over the years, the band had various names, before becoming the Melingriffith Works Band in 1941.
The famous T.J. Powell was appointed in 1920 and the band progressed under his guidance. The years that followed were the most successful in the band's history, until Powell died in 1965.
The band continued to enjoy success, but a decline in the 1980s reduced the band to just five playing members. The Community Council for two nearby villages in Cardiff offered them a home and the Radyr and Morganstown (Melingriffith) Band was born in 1992.
They re-entered the contest arena in 2004, forming a Training Band and gaining promotion to Section 3 and Section 2 from next year.
In 2007 they changed their name to The City of Cardiff (Melingriffith) Band, and this is their fourth appearance at Harrogate in the last six years.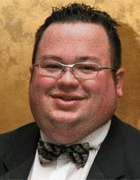 Conductor:
Gareth is a native of Cwm, Ebbw Vale. He graduated from the RWCMD in 2003 and continued his education at the University of Wales Institute Cardiff, completing a post graduate certificate in secondary education.
He is now Head of Creative Arts at Willows High School, Cardiff. Gareth played euphonium with the National Youth Band of Wales and has been a member of the Cory Band, assisting them in winning the British Open Championship in 2002.
He took up the post of MD for the City of Cardiff (Melingriffith) Band in 2005. He is proud to conduct and work with this famous band and has led them to several contesting victories.
Test Piece opinions:
None given
---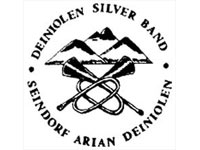 Deiniolen
Conductor: Gavin Saynor
Region: Wales
Website: http://www.deiniolenband.org.uk
Qualified: 2nd (G. Saynor)
Principal Players:
Principal Cornet: Dylan Hughes
Solo Euphonium: Daniel Ellis Taylor
Solo Trombone: Dylan Jones
Soprano: Ieuan Morris
Flugel: Cai Jones
Horn: Dylan Williams
Baritone: Osian Tomos
Eb Bass: Elfed Morris
Bb Bass: Dafydd Wyn Evans
Percussion: Robin Jones
History:
The Deiniolen Silver Band was formed in 1835, as a quarry band. These days, there is a thriving youth section at Deiniolen, something that is emphasised by the fact that nearly half of the band that will be competing at Harrogate are under the age of 21!
In 1974 the band was awarded the Freedom of the City of Bangor, beating Black Dyke to a similar honour by two years!
In the mid 1980's, the Band made a conscious decision to challenge for the British Championships, and it only took 4 years for the band to qualify for the National Championship Finals (4th Section).
Since the creation of the 'all-Wales' regional the band won the Third Section Championships on each of the 3 occasions. In the 1997 UK Finals, the Band's hard work over the previous few years was rewarded when it was placed third in Section Three.
The band is a central focal point in the community and is regularly asked to undertake prestigious concerts and events. In addition to their success at Swansea this year, the band recently won the second section contest at the National Eisteddfod.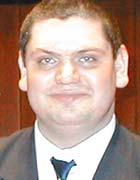 Conductor:
Gavin started playing tuba at the age of 10 with Deiniolen Silver Band, and progressed through county level and the National Youth Brass Band of Wales.
He studied music at the University of Salford, which led to a BA (Hons) degree. Whilst at Salford Gavin became a member of several top bands including Yorkshire Building Society, Williams Fairey, and the JJB (Sports) Leyland bands.
After returning to Wales as a peripatetic music teacher Gavin rejoined YBS as Solo Eb bass. In April 2003 Gavin was awarded the City of Bergen Solo Prize for his playing during the bands performance of 'Concerto Grosso', helping them become European Champions for the 8th time.
From 2005 to 2007 Gavin was a member of the Cory Band, and was bass tutor with the NYBBW.
Gavin currently works with young people with emotional needs as well as teaching low brass the University of Wales, Bangor.
Test Piece opinions:
There is plenty of opportunity here for bands to show various qualities. The band particularly like the 2nd movement, and hope to gain valuable points with the warm sound of the band.
The 3rd movement has caused a few problems, mostly for the treasurer who has had to order some well needed valve oil for the bass section!"
---
East London Brass
Conductor: Jayne Murrill

Region: London & Southern Counties
Website: www.east-london-brass.co.uk
Qualified: Winners (J. Murrill)
Principal Players:
Principal Cornet: Martin Dawe
Solo Euphonium: Sarah Bell
Solo Trombone: Adam Robertson
Soprano: Chris Melville
Flugel: Elaine Laurence
Horn: Sarah Campbell
Baritone: Joanna Lee
Eb Bass: Heather Cheadle
Bb Bass: Stuart McCulloch
Percussion: Dominik Elmiger
History:
East London Brass, now in its centenary year and is based in Walthamstow and is a regular on the contest and concert circuit.

Comprising of 27 playing members, working under their professional conductor Jayne Murrill, ELB has had a most successful year playing in numerous important concerts and achieving a hat trick of contest wins; most notably the London and Southern Counties area 2nd Section title and the National Butlins Mineworkers Championship.

The band also came second in a local Championship/1st Section Entertainments contest run by SCABA in May and came 4th out of 58 bands at Dobcross in the same month playing Knight Templar.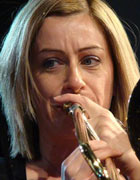 Conductor:
Jayne started on euphonium in the band (when it was known as the Waltham Forest Co-op Band) at 9 years old.
Jayne was also principal euphonium in NYBB before moving onto the trombone at the Royal College of Music.
Jayne is currently a freelance trombonist playing with all the major orchestras in the UK and principal trombone with Redbridge brass band.
She has been conducting ELB since May 2007 and under her direction ELB haven't looked back.

Test Piece opinions:
The band is looking forward to playing the piece in Harrogate and then going for a drink or two afterwards.
---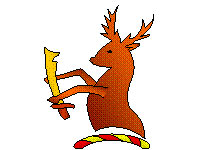 Fairlop Brass
Conductor: Kevin Jordan

Region: London & Southern Counties
Website: www.fairlopbrass.co.uk
Qualified: 3rd (K. Jordan)
Principal Players:
Principal Cornet: Adam Cuttell
Solo Euphonium: Linda Barber
Solo Trombone: Jeremy Lewis
Soprano: Mark Wheeler
Flugel: Lesley Lewis
Horn: Alan Poultney
Baritone: David Barber
Eb Bass: Ashley Payne
Bb Bass: Alison Greenwood
Percussion: James Walker
History:
The Band was formed in June 1968 as the Fairlop Junior School Brass Band. Two years later they become independent from the School and later dropped the word Junior. However, for many years membership was restricted to only current or former members of a Fairlop School.
The Band is very proud of its low turnover of players with the current membership now having accrued some 650 years of membership. In addition there are several family groups within the band.
The Band has enjoyed many contest success, particularly at the SCABBA Spring and Autumn events.
At a National level the band has qualified for the Pontins Championship finals on several occasions and has also appeared in three other National Championship finals.
The band does not undertake a heavy contest schedule, with the qualifying place at this year's National Championships being their only notable success this year.
Conductor:
Kevin joined the Band three months after it was founded as a Junior School Band. He quickly moved on to bass and was for many years a cornerstone of this Section.
Whilst remaining with Fairlop, he also enjoyed a successful period playing as a freelance player and with Redbridge Brass at the leading concert venues, numerous radio performances and contest successes.
Kevin started conducting at 17 and went on to be appointed Deputy MD before finally succeeding to the position of MD nearly 30 years ago.
Kevin has been the driving force behind the Band and during his tenure they have produced 2 CD's, undertaken 3 European tours and achieved many notable contest successes - the highlight being National Third Section Champions in 1995 as well as two other appearances at the National Finals.
Kevin has overseen the rise of the band from the Fourth Section to once again, returning to the First Section in 2010.
Test Piece opinions:
We are really enjoying working on the piece - it is full of music, but technically much harder than it appeared at first sight.
It would appear to be an excellent choice for the finals as it should be accessible by most bands, but has enough challenges to help the adjudicators select the better bands.
We really like the piece, and only hope we can do it justice on
---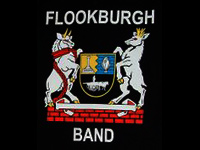 Flookburgh
Conductor: John Iveson
Region: North East
Website: www.Flookburghband.co.uk
Qualified: Winners (A. Lewis)
Principal Players:
Principal Cornet: Derek Horne
Solo Euphonium: James Rowlandson
Solo Trombone: Mitchell Rowlandson
Soprano: Adrian Turner
Flugel: Diane Turner
Horn: Trevor Garnett
Baritone: John Teper
Eb Bass: Neal Rowlandson
Bb Bass: Lee Rowlandson
Percussion: Janet Horne
History:
In 1909 a group of local fishermen, market gardeners and others from the small village of Flookburgh, which lies on the edge of Morecambe Bay, formed a band which, apart from breaks during the Two World Wars, is still going from strength to strength.

With such a small community there have always been strong family ties with the band. One of the bandsmen is a direct descendant of a founder member and there are five family groups amongst the current membership.

Although the band competes in contests it has always been an integral part of the local community playing in the area and is totally self-supporting.

The band has had many successes in the Area contests reaching the Championship Section in the year 2000. After a few years away from the contest scene the band had to start again in the 4th Section in 2007 and has steadily risen through the ranks since then.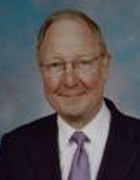 Conductor:
John Iveson began his professional career in 1965 as co-principal trombonist with the BBC Symphony Orchestra, and in 1969 was appointed Principal in the Royal Philharmonic Orchestra.
Since then he has worked with all the major London orchestras, and from 1980 until 1991 he held the position of principal trombonist in the Orchestra of the Royal Opera House, Covent Garden.
John was also the principal trombonist with the Philip Jones Brass Ensemble. Many of John's arrangements in this field have since become established classics of the brass ensemble repertoire.

John has also worked extensively in the commercial world of film and television studio recording, and was Professor of trombone at the Royal College of Music from 1970 until 1996. He also taught at the Royal Northern College of Music, and is still an examiner for the Associated Board.
John lives in South Cumbria with his wife, continuing his writing, conducting, teaching and examining activities. John has been the MD of Flookburgh Band since 1998.
Test Piece opinions:
None given
---
Frickley/South Elmsall
Conductors: David Nichols

Region: Yorkshire
Website:
Qualified: 2nd (D. Nichols)
Principal Players:
Principal Cornet: Simon Sanderson
Solo Euphonium: Sam Ringrose
Solo Trombone: Vicky Pascoe
Soprano: Diane Stoppard
Flugel: Jeremy Wade
Horn: Lee Hugill
Baritone: Pete Watson
Eb Bass: Matthew Ryan
Bb Bass: Shane Foster
Percussion: Mark Gillat
History:
Formed in the late 1970's as Carlton Main Frickley Colliery Junior Band, in 1988 the band severed links with Carlton Main Frickley Colliery and was renamed Frickley South Elmsall Brass Band.
The band has toured Germany twice as part of a twin town alliance between South Elmsall and Sprockhovel and has been lucky to have developed many fine players – notably the tuba virtuoso Steven Sykes.
They have been 4 times winners of the Mineworkers National Championships in the 4th Section and 3 times winners of the Mineworkers National Championships in the 3rd Section. In 1994 they became 4th Section National Champions.
Conductor:
Test Piece opinions:
The band initially thought the piece was slightly cheesy but identified the 2nd movement as being particularly musical.

However, now that we have started seriously working on the piece it is the general consensus that the piece will be a good challenge but one we feel we can overcome and produce a potentially winning performance.

The middle movement is definitely the best movement and gives the opportunity to produce a nice, rich band sound.
---
Holme Silver (Disposable Group)
Conductor: Duncan Beckley

Region: Yorkshire
Website: http://holme-band.co.uk/
Qualified: Winners (D. Beckley)
Principal Players:
Principal Cornet: Carwyn Waters
Solo Euphonium: Ian Tiffany
Solo Trombone: Seb Zealand
Soprano: Owen Wedgewood
Flugel: Catherine Owen
Horn: Jayne Woodward
Baritone: Robert Williams
Eb Bass: Andrew Griffiths
Bb Bass: George Siemicki
Percussion: Andrew Woodward
History:
Holme Silver Band was founded in 1865 by Samuel Broadhead, though records suggest there had been a band in the village from around 1830.
Under the direction of Duncan Beckley the band became 2nd Section National Champion in 1999 and was promoted to the 1st Section. In 2002 the band and Duncan parted company.
In 2007 the bands fortunes turned and due to a loss of players were unable to compete in the area contest that saw them relegated to Section 2.
Duncan Beckley took over the baton again following the bands demise and along with several new players achieved 3rd place at the 2008 Area Contest, 5th at Butlins and winners of Holmfirth Contest Section A.
The revival was underway and the successful partnership back on track. The hard work and dedication was rewarded in 2009 being crowned 2nd Section Yorkshire Champions along with promotion to the 1st Section in 2010.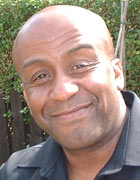 Conductor:
Duncan was born in London but moved shortly afterwards to Wakefield, West Yorkshire where his love for music grew into a passion and a profession.
He started playing the flugel horn at ten years of age and progressed to the tuba, which he played with many brass bands. He is now a conductor, band trainer, teacher and adjudicator.
Duncan is a member of The Royal College of Music and a Fellow of Trinity College of Music. He also gained a degree in Music from Sheffield University and holds a P.G.C.E. from Leeds University.
Conducting however has always been Duncan's first love and over the years he has had many contest successes with the bands that he has been involved with.
Test Piece opinions:
The test piece 'A Scot's Miscellany' by Alan Fernie has been well received by the band, is enjoyable to rehearse and will be a good test.
---
Houghton Brass
Conductor: Howard Smith

Region: North East
Website:
Qualified: 2nd (H. Smith)
Principal Players:
Principal Cornet: Leanne Rewcastle
Solo Euphonium: Jamie Briggs
Solo Trombone: David Smith
Soprano: Michelle Meldrum
Flugel: Alison Humphrey
Horn: Paul Jordison
Baritone: Helen Wright
Eb Bass: Brian Adams
Bb Bass: George Lee
Percussion: Andrew Humphrey
History:
The band was formed in 1983 with the senior players from Houghton Schools Band (now Houghton Area Youth).
They have National finalists, five times, with a best placing of 6th in 2003. They have also been 3 time winners of the Vaux Entertainment Championship and have won the City of Durham Centenary Contest and Tyne and Wear Contest. They have won the Durham Brass Band League in Sections B, C and D
Conductor:
Howard was brought up in the Salvation Army and aged 8 followed in his father's footsteps by learning the trombone.
The following years saw him graduate to the senior band and was featured as a soloist in the many Festivals which the band attended.
When he was 19 he was made Assistant Young People's Band Leader and a little later was appointed Songster Leader. Moving south with work he played with Chalk Farm Band under bandmaster Ray Farr.
In the mid 70s Howard returned home and played with Webb Ivory Newhall, Desford Colliery and William Davis Construction Group bands.
Conducting was an ambition and he directed several bands and choirs in the Burton area and was an active member of Burton Operatic Society, playing in the pit orchestra and also performing on stage.
Howard moved to the northeast in 1995 and joined GT Group Peterlee on principal trombone and only resigned from the band in 2008 to take the vacant post of MD at Houghton Brass.
Test Piece opinions:
Some very tricky passages and overall a strong test for the band.
---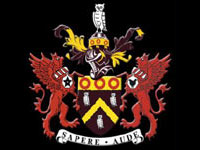 Oldham (Lees)
Conductor: John Collins

Region: North West
Website: www.theoldhamband-lees.co.uk
Qualified: Winners (J. Collins)
Principal Players:
Principal Cornet: Michelle Lane
Solo Euphonium: Harry Heeley
Solo Trombone: Rick Lloyd
Soprano: Keith Russell
Flugel: Toni Heywood
Horn: Tracey White
Baritone: Nigel Atwell
Eb Bass: Josh Flynn
Bb Bass: Karl Urga
Percussion: Holly Raynor
History:
The Oldham Band (Lees) was first formed in August 2004 out of the ashes of Oldham Brass '97, players from Bare Trees Community Band and Dobcross Youth Band.
After months of planning and preparation, the band had its first rehearsal in Lees where there were at least 40 players of all ages and abilities attended. A new band was born.
The band has achieved a remarkable success rate since 2004 having won the North West Regional Area five years consecutively. However, the band has yet to achieve that elusive first place at the National Finals.
The Oldham Band looks forward to playing in the first section next year, having already secured promotion from this years' area result.
The band is a dedicated committed and extremely hard working band and believes that success comes from hard work and determination. Winning at Harrogate this year would be the icing on the cake as they prepare for the First Section next year.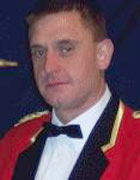 Conductor:
John started playing with the Uppermill Band at the age of 10 on cornet, but quickly progressed to B flat Bass. He then moved to euphonium and played principal uphonium for 5 years.
He first moved to the Mossley Band then to British Aerospace and Todmorden under Dennis Hadfield. His conducting career started with his school band, Bare Trees Community Band which he took to the school's proms in 2004.
Since that time he has won the North West area 3 times and this will be the third National Finals appearance in succession. John has also managed to win the Pontins Fourth Section 2 years running too.
He still conducts Bare Trees Community Band who appeared at the Schools Proms at the Royal Albert Hall in 2004 and 2007.
In 2004 John gave up his playing career in order to re-form Oldham band. He brought players from Bare Trees along and managed to create a full band along with the existing players that were still left.
Test Piece opinions:
We feel that the band that wins this contest will be worthy winners as it is a well constructed piece that will test every facet of the bands ability to play both musically and technically.
---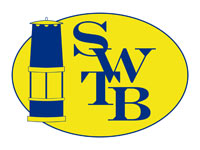 Shirland Welfare
Conductor: Andrew Dennis

Region: Midlands
Website: www.swtb.co.uk
Qualified: Winners (A. Dennis)
Principal Players:
Principal Cornet: Dan Walton
Solo Euphonium: Dave Harvey
Solo Trombone: David Moore
Soprano: David Stone
Flugel: Emma Walton
Horn: Rachel Taylor
Baritone: Dave Walton
Eb Bass: Ami Petch
Bb Bass: Phil Morley
Percussion: Martyn Beckett
History:
Whilst Shirland has been home to a brass band for almost 100 years the current band was formed in 1999 and named Shirland Welfare Training Band.
The band was formed for the siblings of players from the main band of that time.
Marie Smith was the conductor and tutor of the children. The band proved to be a storming success going from strength to strength, climbing the section ladder to be a First Section band in 2008, but finding themselves back in the Second Section for 2009.
A junior section of the band was formed in 2002 conducted by Pete Rhodes this band in its own right has won many junior and youth contests, whilst individual players and quartets bring much honour to the band with their many successes at contests.
In 2008 due to the success of the Training Band it was decided to change the bands name to Shirland Welfare Band, retaining the name Shirland Welfare Training Band for junior and youth activities.
Sadly Nigel Carlisle, Chairman and life long member of the band passed away on Tuesday 15th September 2009. His funeral will take place on Friday 25th September 2009 many of the band will travel directly to Harrogate from his funeral.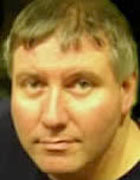 Conductor:
Andrew started his conducting career when studying A Level music. At the time he was Principal cornet with the Notts County Concert Band.
Andrews conducting career with brass bands started at Huthwaite Prize Band and then with Bestwood Black Diamonds Band as bandmaster.
In 1994 Andrew became MD of Kirkby Colliery Welfare Brass Band. During his 4 successful years with them they achieved four consecutive appearances at the National Finals and gaining two promotions. At this time, he was also assistant conductor at Nottingham City Transport Band.
In 1998, Andrew had a short spell with Dronfield Band, then in 2001 took the position of MD with Chapeltown Silver Prize Band. In 2003 Andrew became MD of the South Yorkshire Police Band.
Andrew joined Shirland Welfare Band in June 2008, following the retirement of Marie Smith.
Test Piece opinions:
The band has thoroughly enjoyed practicing this test piece. The musical passages they find pleasing to the ear and a pleasure to play, whilst the technical passages are challenging yet also musically pleasing.
---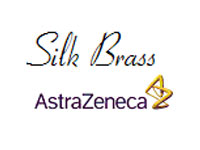 Silk Brass
Conductor: Jim Cant

Region: North West
Website: www.silkbrass.com
Qualified: 2nd (J. Cant)
Principal Players:
Principal Cornet: Mark Davies
Solo Euphonium: Andrew Ingleby
Solo Trombone: Andrew Snelson
Soprano: Tim Brocklehurst
Flugel: Claire Gooder
Horn: Les Manning
Baritone: Sue Howell
Eb Bass: Barry Worth
Bb Bass: Nic Bracegirdle
Percussion: Robert Goodwin
History:
Silk Brass began life as a 10-piece brass group in 1997, but now boasts a full compliment of players, a set of new instruments and it's very own bandroom at Marton, just outside Macclesfield.
Until 2009 the band was sponsored by AstraZeneca, but it can still boast support from its "local", The Davenport Arms, who became music sponsors in 2007.
Silk is always in great demand and is busy throughout the year, but the annual highlight is the series of sell out Christmas concerts, which are seen by an audience of well over 2,000 people.
In 2008 Silk Brass became radio stars when they were invited to record a session for BBC Radio 2's Listen to the Band – which the Daily Mail praised as a "polished debut".
Silk Brass have consciously tried to make sure that other organisations benefit from their work, either through fundraising efforts or by helping them to raise awareness of their cause - and this has now become the cornerstone of their own concerts.
Conductor:
At the age of twelve Jim Cant joined Glossop Old Junior Band on tenor trombone, before progressing to the senior band.
In 1978 he joined CWS Manchester and then Fairey Engineering on bass trombone, a position he held until his retirement in 1998.
During his twenty years at Fairey, Jim won all the major competitions, and was also honoured by Fairey for his outstanding loyalty and long service to the band.
At the age of sixteen, Jim conducted Glossop Old Junior Band, although his first real success came when conducting Hollingworth. He eventually moved back to lead Glossop Old Band from the Fourth Section to the Championship Section in 5 years, whilst he has also conducted some of the country's finest bands including Wingates, Faireys, Leyland, and Besses o' th' Barn.
Jim joined Silk Brass in May 2006 and this has resulted in a happy and successful time with contest wins in Derby and Buxton, qualification for the National Finals, superb results at the Whit Friday March Contests and the Band's promotion to the First Section from 2010.
Test Piece opinions:
We've really enjoyed working on "the Scottish thing" (nobody is brave enough to try to attempt to say Miscellany) and we're looking forward to playing it at Harrogate.
It's nowhere near as easy as we first thought and there are plenty of pitfalls to catch everyone out. We keep finding ourselves humming and whistling the tunes – they seem to get stuck in your head.
---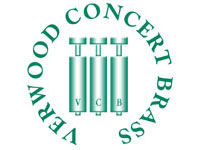 Verwood Concert Brass
Conductor: David Johnson

Region: West of England
Website: www.verwoodconcertbrass.co.uk
Qualified: 2nd (D. Johnson)
Principal Players:
Principal Cornet: Jonathon Bowden
Solo Euphonium: Ian Harris
Solo Trombone: Georgina Carter
Soprano: Mark Marsh
Flugel: Wendy Johnson
Horn: Graham Carter
Baritone: Maria Carr
Eb Bass: Emma Smart
Bb Bass: Michael Dunnings
Percussion: Michael Smith
History:
Verwood Concert Brass was formed in 1864, and can be found in their own Band Hall on the Dorset /Hampshire border in the pretty town of Verwood.
They are currently enjoying a successful few years which has seen them leaving the 3rd Section in 2008, coming runner up in their first Areas as a 2nd Section band this year and face joining the First Section in 2010.
This year they recorded their first CD and due to having so many keen players they formed a Verwood B Band which will contest next March in the 4th Section.
The atmosphere in the band is good fun even though regularly subjected to "musical bullying" and rants and raves and continual demands for better performances.
There are new players who have joined since the Areas in March and the band is looking forward to the demands of the 1st Section next year though well aware of the work needed to make the jump up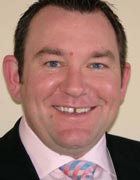 Conductor:
David Johnson is a Cornish man in exile who grew up in Sennen Cove but now lives in Southampton. David is a Euphonium player with the Royal Marines Band Service.
He regularly plays with Jaguar Coventry Band whenever he has time. His conducting career began with Torbay Brass under the Mentorship of Mr. C. Brian Buckley where he stayed for two Area Contests before moving to Portsmouth.
He has been MD of Verwood Concert Brass since 2006 and is responsible for pushing the band with his drive and enthusiasm.
He is also a keen arranger of music and is proud that his work has featured on many occasions as both an Arranger and a Soloist at the Mountbattens Festival of Music held annually at the Royal Albert Hall.
Test Piece opinions:
"Love the 2nd movement but the 3rd is tricky."
"Tougher than it first looks." "Lots of detail. A good piece." "Ask us after the Nationals!"
---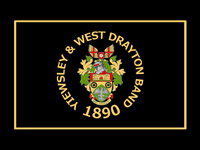 Yiewsley and West Drayton
Conductor: Chris Cole

Region: London & Southern Counties
Website: http://www.ywdband.com/
Qualified: 2nd (C. Cole)
Principal Players:
Principal Cornet: Benjamin Beavis
Solo Euphonium: John Bunyan
Solo Trombone: Duncan Futter
Soprano: Kevin Edwards
Flugel: Natalie Dodman
Horn: Sharon Ide
Baritone: Alex Turner
Eb Bass: John Ide
Bb Bass: Mark Greaves
Percussion: Dave Longman
History:
Yiewsley and West Drayton Band was formed in 1890.
During the period 1911-1953, the band met with considerable success, consistently winning prizes in local and national competitions. The crowning glory came in 1952 when the band was a finalist at the Daily Herald National Championships.
It was the second time that they had competed at this level, having won a challenge cup in 1904. The band would have to wait 50 years before the band achieved similar heights.

In 1994, the band band's fortunes rose when Chris Cole accepted the band's invitation to become their new MD.
His ambition and drive quickly revitalised the band. As confidence grew, they returned to regular contesting, achieving in recent years a string of successes. The band was propelled from the 4th Section, to 2nd Section by 2003 and in 2002 they took part in the 3rd Section finals, held in Torquay.
Since 2002, the band has gained a string of prizes at contests and has moved from strength to strength.
With a large membership in the band and an average rehearsal attendance of over 20, the band looks forward to performing A Scot's Miscellany in Harrogate and shaping its future.
Conductor:
Chris was brought up in Kent. Excelling instrumentally, he took clarinet, violin and piano to grade eight standard. While at university he studied composition and conducting under Dr Edward Ho and John Bate.

Chris has put his considerable energies into sacred music. For 10 years he was organist and choirmaster at St Matthews Church, Yiewsley.

In 1994 Chris was appointed MD of Yiewsley and West Drayton Band. In a very short space of time he revitalised the band. Following the band's return to regular contesting in 1997, he has steered the band to a succession of competition prizes and to promotion from the 4th to the 2nd Section.

Chris is a keen tuba player, and regularly performs with Regent Brass. He is also the organist at St Marys Church, Hemel Hempstead - proving music to be an important factor in his life.

To the band's benefit, Chris takes a close interest in the administration of the band, and was a great help in securing the grant we obtained to start the training band.

Chris is Head Teacher of St Matthews Church of England Primary School, Yiewsley.
Test Piece opinions:
None given
---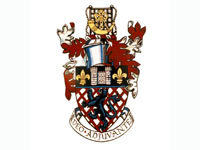 Wellington (Telford)
Conductor: Stephen Curtis
Region: Midlands
Website:
Qualified: 2nd (S. Curtis)
Principal Players:
Principal Cornet: Heather Fury
Solo Euphonium: Denise Rowley
Solo Trombone: Mark Westbrook
Soprano: Roy Osborne
Flugel: Michelle Apps
Horn: Mark Phillips
Baritone: Steve Smith
Eb Bass: Paul Bottomley
Bb Bass: Matthew Davies
Percussion: Gemma Polatajko

History:
The Wellington (Telford) Band was formed 6 years ago from the remnants of the Dawley Band.

The Band entered the 4th Section and appointed Steve Curtis as MD and in 2005 the run of contest success started by qualifying for the 4th Section Finals. The band qualified again in 2006 and were promoted to the 3rd Section for 2007.

In 2007 the band again qualified at the first attempt and then again in 2008. At the Finals in 2008 the band were crowned National 3rd Section Champions and promoted to the 2nd Section.

Incredibly the band again qualified at the first attempt becoming only the second lower section band ever to qualify for the finals on 5 consecutive occasions, and the first ever from the West Midlands.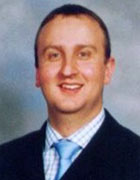 Conductor:
Stephen's interest in music began at Abraham Darby Secondary School, Telford. Stephen started playing cornet and it was there that he had his first involvement with bands. On leaving he attended New College, Telford and became a member of the Shropshire Youth Brass Band.
He studied at Salford University, and graduated in 2000 and over the last thirteen years he has played with many bands and has worked as a presenter and engineer on local radio, as well as arranging music for the Abraham Darby School Show Band.

He was appointed MD of Wellington (Telford) Brass Band in 2001.
Since then the band has gone from strength to strength, improving its playing standard, increasing its membership, and becoming well known and respected.
Test Piece opinions:
The band are looking forward to playing this terrific piece on Saturday. Alan Fernie has really captured the moods in the music and is the sort of piece that wont get put away in the cupboard
after the contest!