Gizmos & Gadgets - December
15-Dec-2009
4BR looks at some of the great last minute ideas for prezzies this Christmas...
---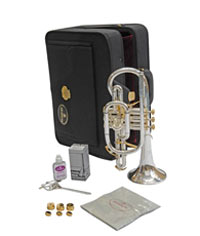 Besson Prestige BE2028 - Cornet in Silver
Price: £1,845.23 (inc VAT)
The best cornet in the world should of course end up in the stocking of potentially the best cornet player in the world too – flattery and a Prestige will get you anywhere this Christmas.
No doubting the quality of the Prestige though – now put together with the care and attention that befits its name and heritage.
Free blowing, easy to get in tune thanks to the main tuning slide trigger and comes with those little extras that make you believe the instrument and not yourself adds that extra 1% to your playing.

Find out more:
http://www.normans.co.uk/p-450-besson-prestige-be2028-2-0-bb-cornet-in-silver.aspx

---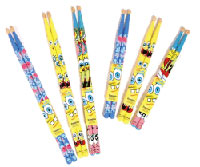 Spongebob Squarepants drumsticks
Price: £7.99 (inc VAT)
Without doubt the most brilliant drum sticks in the entire world. The cult figure of under 10s and under worked students the world over, the cult that is Spongebob is now taking over the musical globe – and not before time.
What is there not to like with characters such as Squidward Tentacles and Sandy Cheeks living in your very own Bikini Bottom? It makes the double-entendres of Captain Pugwash seem so dated…
You can get them in blue, yellow and even pink.
Why not prove to your friends that you really do have a sophisticated sense of humour…

Find out more:
http://www.band-supplies.co.uk/acatalog/DRUMSTICKS.html#a725

---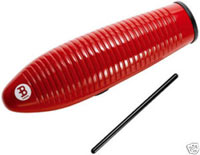 Meinl fibreglass Guiro GU7
Price £56.00 (inc VAT)
Just in time for those hearty renditions of a Caribbean Christmas in your annual concert.
Made of fibreglass, with three striking surfaces, rubber ringed grip holes, it comes with its own scraper and in a beautiful Ferrari red colour.
There is something about a well played Guiro that can send a shiver down your spine – which will be handy as it can also be used as a loofer to sooth a bad back in the bath too.

Find out more:
http://cgi.ebay.co.uk/Meinl-Fiberglass-Guiro-GU7-Red_W0QQitemZ250541947093QQcmdZViewItemQQptZUK_Musical_Instruments_Drums_Percussions_MJ?hash=item3a5576b8d5

---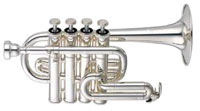 Yamaha YTR6810S - Piccolo trumpet
Price: £1398.40 (inc VAT)
Any budding Maurice Andre's out there?
If there are – and you are serious about being a top draw orchestral player then you will need to get your chops around a quality piccolo trumpet.
Difficult to play and play well, this little beauty from Yamaha will help no end.
Free blowing with a yellow brass bell in silver plate, it comes with leadpipes for Bb or A and producing a thrilling, razor sharp tone.
If you fancy a dabble in the lovely rococo world of the Baroque then do a Arthur Negus and invest in this little gem.

Find out more:
http://www.johnpacker.co.uk/Catalogue/Clearance/Clearance-Brass/Yamaha-YTR6810S-BbA-SP-Piccolo-trumpet---CLEARANCE-STOCK-100331c

---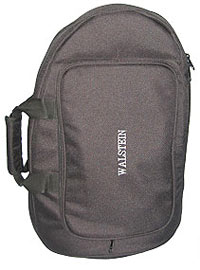 Walstein Flugel Horn Gig Bag with Rucksack Straps
You Pay £14.19 (inc VAT)
A great flugelhorn gig bag from Walstein – and just the job for those players fed up of carting around their instrument for years so that your one arm ends up three inches longer than the other.
Comes in black cordura with rucksack straps or shoulder strap, the gig bag has a reinforced bell section and hefty black foam padding throughout.
Plenty of room for all those added extras that flugel players love (a solo part to Concerto d'Aranjuez for instance) and all at a quite amazing price too.
A bargain if ever there was one.

Find out more:
http://www.woodwindandbrass.co.uk/acatalog/autumn_bargains.html