2009 4BR Awards - Test Piece of the Year
18-Dec-2009
What was the best piece any band performed during 2009 then? Lots of stuff played - some great, some good, some not worthy of a mention maybe?
---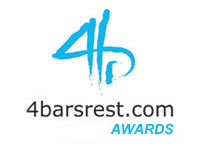 As always there was a fine selection of something old, something new, something borrowed and something…well not quite blue, but you get the drift.
We do point out that we can only select in the category those pieces that have been chosen as set works first, then subsequently as own choice selections at contests in the past 12 months.
There was an eclectic selection to choose from – right from the Championship Section down to the Fourth and Youth Sections, and it is nice to report that there seems to be more original works surfacing for our major contests throughout Europe than for some time.
Still, plenty for the bands and their Musical Directors to get their teeth into this year, with these five sticking in the minds for us: Titan's Progress, From Ancient Times, Skylines, New World Sketches and Sketches from Nowhere.

Get your thinking caps on though as there is a list as long as a clown's arm of test pieces played at contests this year - from Vinter and Ball to Appermont, Hughes, Heaton, Grantham and hundreds more...
---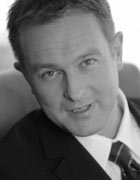 Titan's Progress (Hermann Pallhuber)
This was a great test piece when we first heard it at the European Championships a few years back in Birmingham, and after it was performed at the British Open this year, it became an even greater one.
A fantastic work of free thinking liberalism, full of wit, but also with a razor sharp edge of darkness too, it placed demands on performers and conductors and asked real questions about their musicality rather than just their ability to play meaningless technical pyrotechnics.
---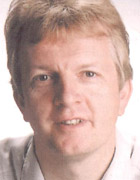 From Ancient Times (Jan Van der Roost)
Jan Van der Roost came up with a superb test piece for the European Championships in Ostend this year – a work full of cultured musicality, that had echoes of times past, present and future.
It was technically very difficult of course, but not unduly so, but it was the questions it posed of conductors and performers in terms of style that made it stand out.

The best bands could play it and play it well – the very best bands made it sound a magnificent piece of inventive writing.

You couldn't have asked for anything more in fact.
---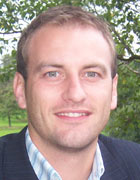 Skylines (Paul Lovatt-Cooper)
You just have to hand it to PLC. His music can get the 'Marmite' type of response in some quarters (you either like what he writes or you don't) but there are few who can match his ability to produce such wonderfully vibrant compositions.
This was a cracker – all rhythmic pulse and flowing melodic lines, tricky moments of technique and foot tapping musicality.

The conductors had to work their socks off to make it come to life, but the performers loved it and so did the audience at the National Youth Championships at the RNCM.

It was a mini classic in the making.
---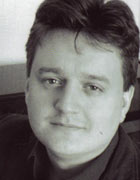 New World Sketches (Dan Price)
Dan Price is a very clever pastiche composer for brass (although he is much more than that of course), and this work, chosen as the test piece for the Second Section at the Regional Championships this year was a pearler.
Here he trod a very witty path through the musical landscape of America, with such a deftness of touch that the nods and winks from Copland and Gershwin to Casey Jones and the Camptown Races were brought thrillingly to life.
---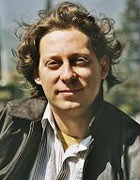 Sketches from Nowhere (Thomas Doss)
One of the most significant works of 2009 – and 2010 for that matter.
Thomas Doss is a serious composer for brass and this is a serious piece of composition too.

Written with the type of European co-operation the Brits find faintly suspicious, the piece was premiered in Dutch Nationals and then the following day in Switzerland – to a great deal of critical acclaim for its skilful writing and ability to allow the bands and their MDs to have licence to roam a little freely with interpretation.
It will be heard again in Norway in 2010 and then Mr Doss heads for the European.