2009 4BR Awards - The Results
25-Dec-2009
The ballot boxes have been emptied and the votes counted - and the winners for 2009 are....
---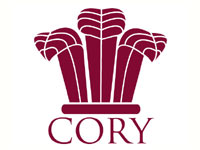 Band of the Year
And the 2009 winner is…

Cory
A repeat victory for Cory after their 2008 triumph.
A year in which they won the World, European, British Open and Welsh titles and posted podium finishes at the National Finals and Brass in Concert, saw them gain 34% of the votes cast.
They also ended the year top of the 4BR/World of Brass rankings and top of the 4BR Money List as well.
In second place came Foden's with 24% after their fine season, with Fountain City in third with 18% after their quite outstanding 2009 domestic season and European tour.
Notable mentions for Rothwell and Black Dyke, as well as Pemberton Old, Eikanger, Willebroek, Oberosterreich, Grimethorpe, Treize Etoiles, Marsden and 48 others.
---
Conductor of the Year:
And the 2009 winner is…

Dr Robert Childs
A repeat podium finish in the conductor's category as Dr Robert Childs of Cory wins the prestigious award for a second year in a row with 31% of the votes cast.
A CV that includes four major titles and two podium finishes in his band's 125th year found favour around the banding world, and pushed a fine effort from Garry Cutt into second place with 27%. Joseph Parisi's brilliant efforts with Fountain City were recognised too, polling 19% of the votes.
Notable mentions for Chris Jeans, David Roberts, Reid Gilje, Michael Bach, Mark Bentham, Jason Katsikaris, Hannes Buchegger, Nicholas Childs and 51 others.
However, the person who voted for Rafa Benitez perhaps requires psychiatric help…
---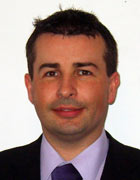 Player of the Year:
And the 2009 winner is…

Mark Wilkinson
A close run thing between three players this year, but it is the principal cornet player of Foden's who wins the prestigious individual award picking up 25% of the votes.
His compatriot Glyn Williams comes in second place with 21%, with Stephen Sykes, the BBC Brass Musician of the Year in a close third with 180%.
82 different players got a mention this year with Sandy Smith just missing out of a podium finish. Fine returns too for the Cory trio of Owen Farr, Ian Williams and David Childs and votes too for Les Neish, Richard Marshall, James McCabe, Magnus Brandseth, Bert Van Theinen, Jef Vermeiren, Christian Hollensteiner and the Black Dyke trio of Alex Kerwin, David Thornton and Steve McGowen.
---

CD/DVD of the Year:
And the 2009 winner is…

Maestro
Foden's Band
A clear winner this year, with the impeccable performances produced on the 'Maestro' CD by Foden's under the direction of Bramwell Tovey.
They bagged 46% of the votes cast, beating the fine double efforts of 'Breathless Alleluia' (16%) and 'Within Blue Empires' (11%) by Black Dyke.
22 CDs got a mention, with fine returns from 'Jubulani' by Stavanger, 'Enter the Galaxies' by Cory, 'Rococo Variations' from Foden's, 'History of Brass Band Music – New Adventures' by Grimethorpe, 'Red Pack' by Brass Band Oberosterreich, 'Classically Enfield', 'Essential Dyke Vol IX', 'Extremes' and the 'Music of Gilbert Vinter' amongst others.
---

Solo CD of the Year:
And the 2009 winner is…

Salt of the Earth
Les Neish
The brilliant tuba player's CD was a late season release, but it has found a very appreciative audience – with 38% of the total votes cast.
Steven Mead's 'Rococo Variations' came in second with 24% and 'Mandrake in the Corner' by Hakan Bjorkman in third with 11%.
There were plenty of mentions for all sorts of other releases too (18 in total) such as, 'Tribute' from Eminence Brass, 'Gung Ho' from David Bremner, 'Whatever it Takes' by John Lee, 'What are you doing for the rest of your Life' and 'Almrausch' by Mnozil Brass, 'Scherzo' by Scherzo Brass, 'Four 4 Four' by Bones Apart and Steven Mead's latest, 'Virtuoso Music for Brass'.
---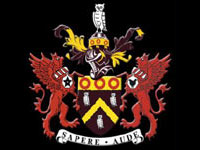 Lower Section/Youth Band of the Year:
And the 2009 winner is…

Oldham (Lees) Band
Congratulations to the impressively successful young band from the North West, who enjoyed a wonderful 2009.
They polled 32% of the votes cast to put them ahead of Youth Brass 2000 in second place with 25%. Third place went to Tongwynlais Temperance with 13%.
There were 52 bands voted for with excellent returns for Wardle and District, Bjorsvik Brass, Lions Youth, Camborne Youth, Elland Youth, Smithills Senior, Blackburn & Darwen, East London Brass, City of Cardiff (Melingriffith) and 3BA Brass amongst a host of others.
---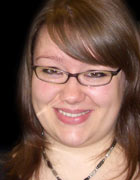 Newcomer of the Year
And the 2009 winner is…

Lucy Pankhurst
A clear winner too in the exciting compositional talent of Lucy Pankhurst – someone who really made a mark with her works in 2009.
.
She polled 32% of the votes cast, a clear way in front of the emerging Swiss conductor Michael Bach on 18% and with Smithy Bridge Primary School in third with 9%.
There were 62 others mentioned from the Australian Open Championship and the Scottish Youth Championships through to no less than 24 different bands and a number of emerging players such as Lode Violet, Paul Duffy (for a second year) and James Fountain as well as conductors such as Mark Bentham, Gareth Bowman and Jayne Murrill.
There was some 'block voting' in this category that was discounted.
---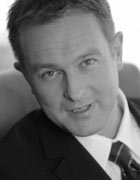 Test Piece of the Year
And the 2009 winner is…

Titan's Progress
Hermann Pallhuber
A clear winner this year for the tremendous British Open test piece. Hermann Pallhuber's wonderfully colourful work polled 42% of the votes cast, a clear margin ahead of 'From Ancient Times' by Jan Van der Roost with 22% and 'Skylines' by Paul Lovatt-Cooper with 11%.
There were also 41 different pieces worthy of a vote too – from strong showings for 'Salute to Youth' and 'Within Blue Empires' to 'New World Sketches', 'Torchbearer' and 'Triumphant Rhapsody'.
---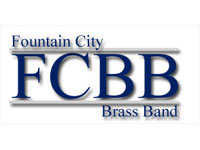 Contest Performance of the Year
And the 2009 winner is…
Fountain City
Conductor: Joseph Parisi
Dreams (Bertrand Moren)
Scottish Open Brass Band Championship
The closest battle for the award of all the categories – six bands came within a couple of percentage points of each other.
However, it was the American's of Fountain City and their electrifying performance of Bertrand Moren's 'Dreams' at the Scottish Open that just pipped Cory's set work rendtion of 'From Ancient Times' at the European Championships by the narrowest of margins.
Fountain polled 18%, with Cory on 17%. Third place went to Foden's wonderful, but ultimately unsuccessful performance of 'Torchbearer' at the National Finals which polled 15%, whilst Black Dyke's winning performance there got 11% and their English National title winner picked up 10%. Leyland's performance at Brass in Concert gained 8%.
After that it was a free for all, with 44 bands getting a mention - from Rothwell at the Grand Shield and the Yorkshire Area (10 Area winning performances got a vote), to Oberosterreich at the Europeans, Eikanger at both the Norwegian and SIDDIS Championships, Cory at the Open and World Championship and a host of others from Youth Brass 2000 at Action Research to Foden's at Brass in Concert.