2007 4BR Awards - Solo CD of the Year
29-Nov-2007
Some of the very best performers in the movement have released CDs this year, and all have been of fantastic quality. It's going to be a pretty difficult choice for you to make.
---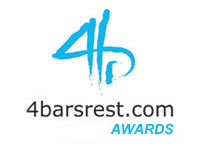 A great year for solo CD releases there has been an eclectic selection to choose from of high quality productions. Some exceptional solo performers have put their reputations on the line and to be fair all of them come up trumps.

Repertoire has also been varied and it was nice to hear that many of the players were looking to perform new original works. We have only include those recordings we have reviewed on the 4BR site during the past 12 months regardless on when they were actually recorded.

Our selection for nomination are as follows: 'Life Abundant' – Philip Cobb; 'Eminence' – Richard Marshall; 'Celebration' – Robert Childs; 'Devil's Duel' – David Thornton; 'Euphonium Magic' – Volume 3 – Steven Mead.

There were plenty others too: Owen Farr, Chris Thomas, Steven Mead again, Brett Baker, David Danford, Kirsty Abbotts, Phillipe Schartz and more besides…
---

Life Abundant
Philip Cobb
Cory Band
Conductor: Dr Stephen Cobb
Egon: SFZ 140
Total playing time: 59.33 mins
Although still a student at the Guildhall School of Music, Philip Cobb has already drawn many plaudits through his involvement with the NYBBGB and the ISB. Here you can hear just why he has such a future ahead of himself with performances of musical maturity that are hard to better.
Sensitive accompaniment is provided by the Cory Band and you are left with the impression of being privileged to hear a great brass player in the making.
http://www.4barsrest.com/reviews/cds/cd339.asp
---

Eminence
Richard Marshall
Black Dyke Band
Conductor: Nicholas Childs
Doyen Recordings: CD 230
Total Playing Time: 59.46
Fabulous cornet, trumpet and flugel playing by the Principal Cornet of the Black Dyke Band.
Nothing seems beyond his technical or musical capabilities and he delivers each work with such a finely controlled sense of style. Such clarity of thought and execution marks him out as a special talent. A player of rare gifts indeed.
http://www.4barsrest.com/reviews/cds/cd334.asp
---
Celebration
Robert Childs
Accompanied by L'Orchestra Philharmonic du Luxembourg; Conservatoire d'Esch–sur-Alzette
Conductor: Fred Harles
Doyen Recordings: CD DOY183
Total Playing Time: 79.10
What a fantastic way to celebrate your 50th birthday. Robert Childs remains one of the truly great brass performers of his (or any for that matter) generation, and here he shows just why.
Fantastically mature performances of some of the finest repertoire written for the instruments (and him of course). A series of performances to savour.
http://www.4barsrest.com/reviews/cds/cd332.asp
---

Devil's Duel
David Thornton
Black Dyke Band
Conductor: Dr Nicholas Childs
Doyen Recordings: DOYCD229
Total Playing Time: 62.26

David Thornton delivers a CD full of intelligent performances of music that is always interesting and at times intriguing.
All the pyrotechnical work is as polished as ever, but it is the sense of musical maturity that shines through. One of the best CDs of 2007.
http://www.4barsrest.com/reviews/cds/cd317.asp
---

Euphonium Magic – Volume 3: Earth Voices
Steven Mead
Bocchino Music: BOCC108
Total Playing Time: 54.34
"Earth Voices", the third volume of Steven Mead's "Euphonium Magic" series, takes its name from a piece by Hungarian tuba virtuoso Roland Szentpali, featuring Steven as narrator as well as playing all nine euphonium parts.
That gives you some idea of just how the performer is continuing to expand the boundaries of the euphonium's musical capabilities, and doing it with so much style and intelligence. The fabulous playing comes as no surprise, but it still makes you sit up and smile with contentment.